August is National Curb Appeal Month, and there's no better way to commemorate it than making a plan to revitalize your home's exterior. Every aspect of your home—siding, windows, doors, roofs, and more—all contribute to how aesthetically appealing your home is.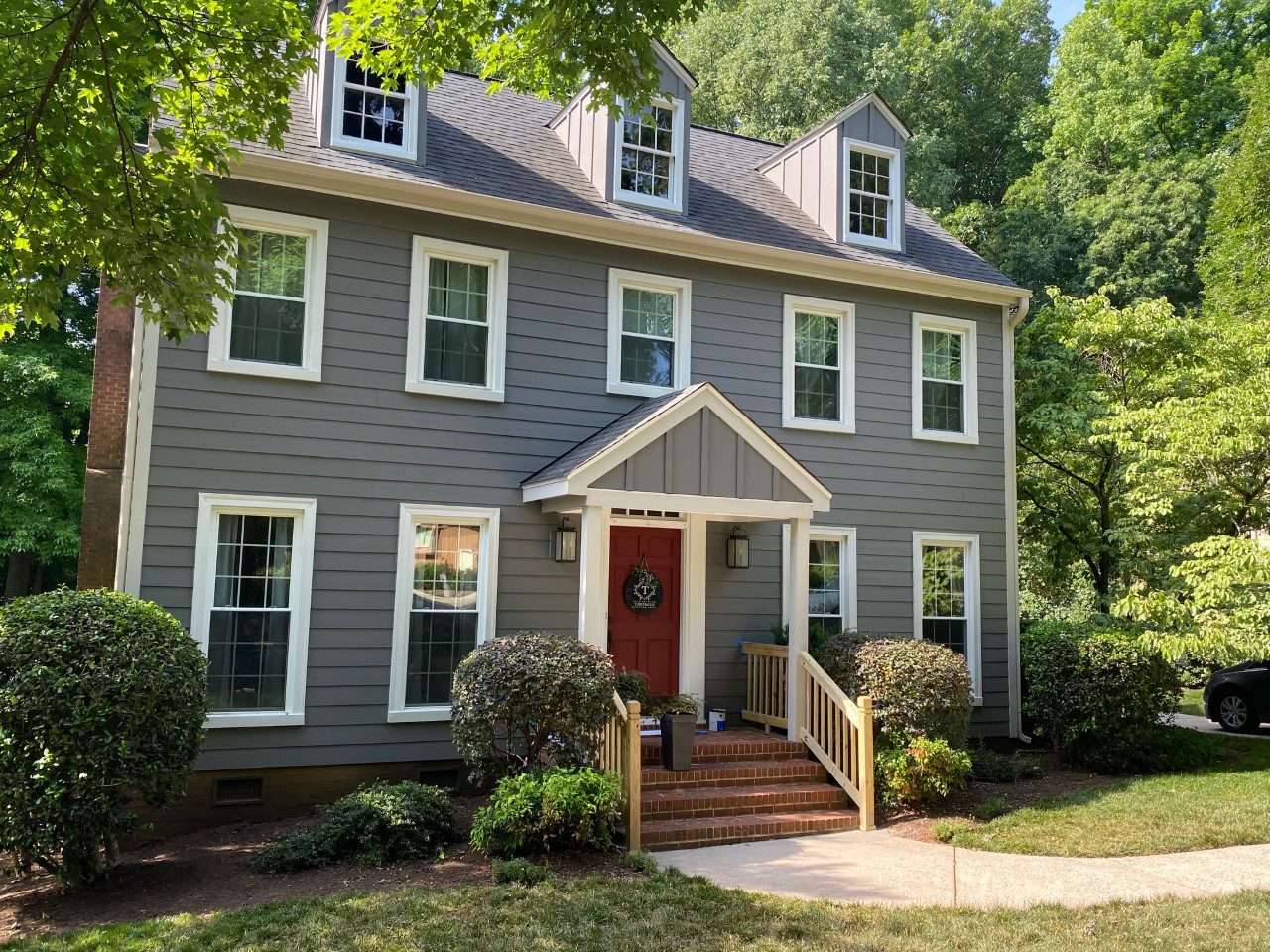 Upgrading your Charlotte area home has so many benefits beyond just the beauty it will bring. Using high-quality materials to replace what's broken or worn improves the structural integrity of your house. Additionally, it ensures that each part is functional.
So, how can Belk Builders help you achieve better curb appeal? We offer a portfolio of solutions.
Replacement Windows
Windows have many roles. They let natural light in and cool air when vented. They also add to their environment, both on the exterior and interior. However, old windows are much more than ugly. They could be inflating the cost of your energy bills.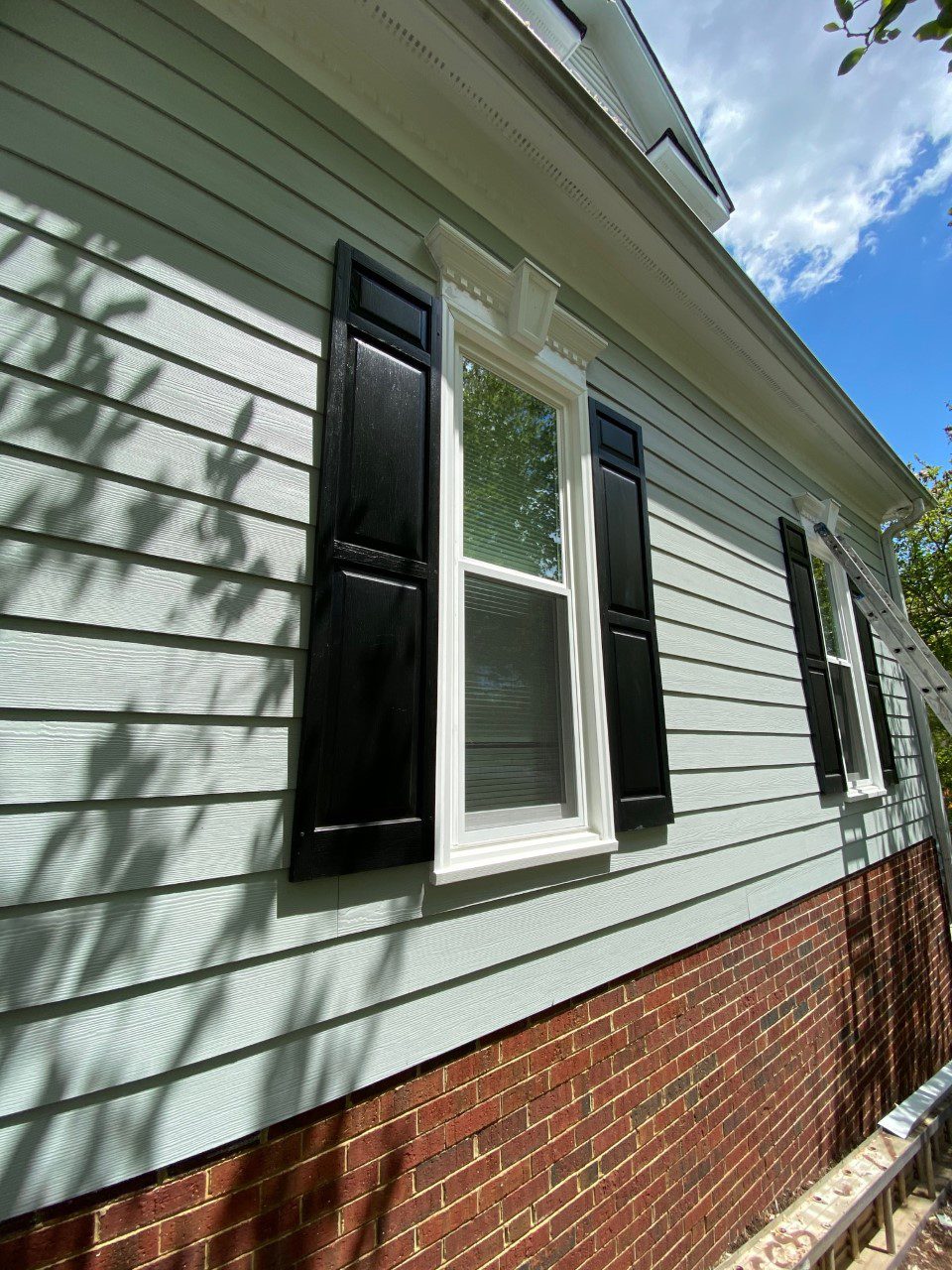 Installing new, energy-efficient windows ensures the windows perform well and look great. There are many options for replacement windows regarding efficiency, opening, and colors. We'll help you find the right windows for your home that work and look great while also meeting your budget.
Siding
Siding doesn't last forever. Most types can buckle, rot, or warp. Additionally, many times they become a source of moisture that can damage a home in many ways. If your siding is failing, it's time to reconsider the options.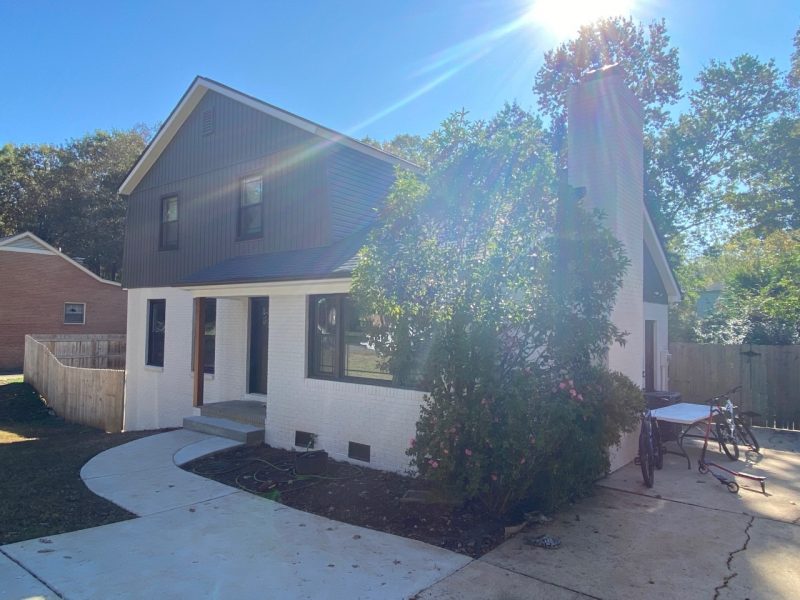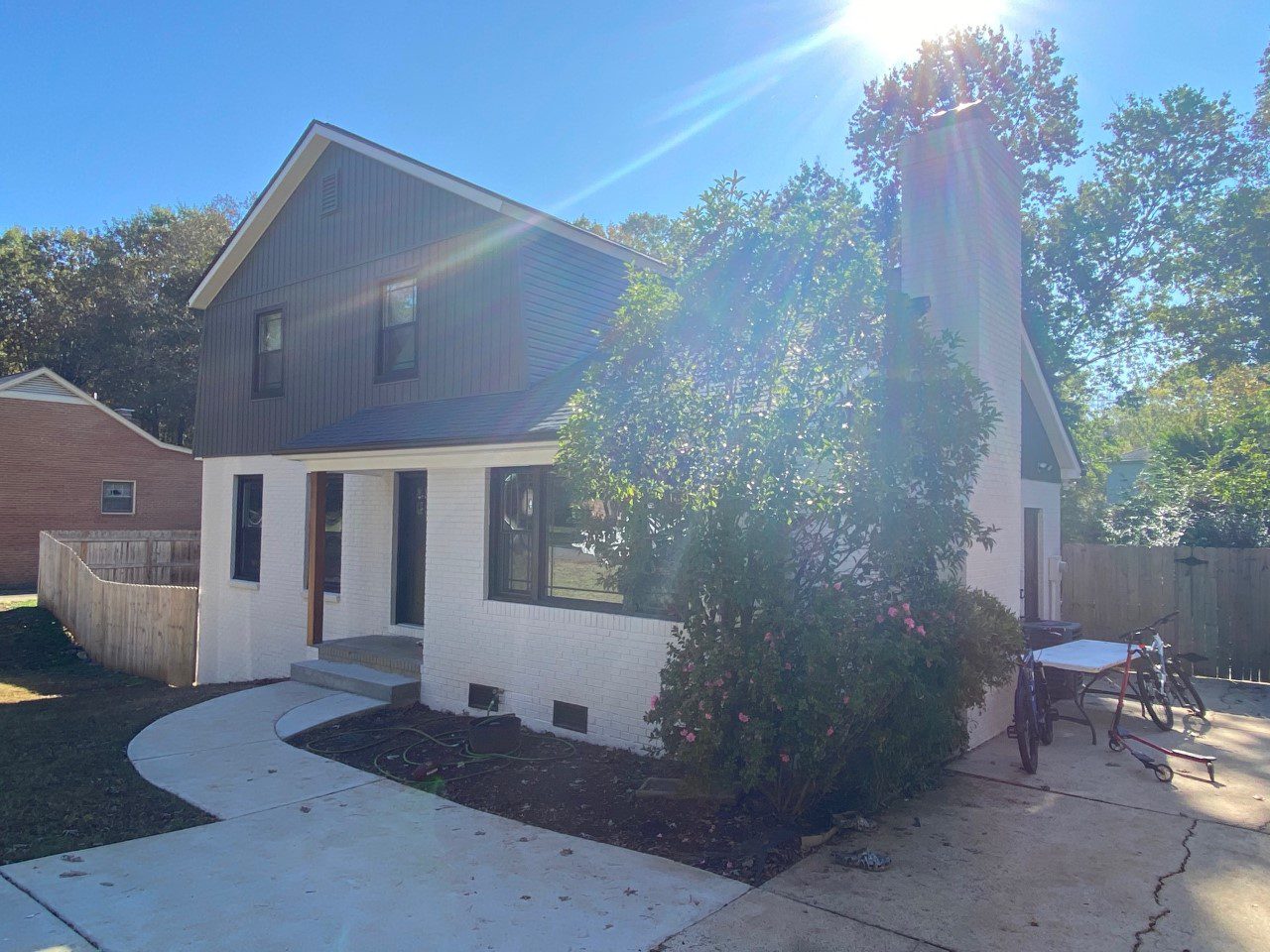 We offer two types of replacement siding, vinyl, and Hardie® Plank. Vinyl siding is cost-effective and, if installed correctly, can protect your house. What we tend to recommend the most for any siding replacement is Hardie® Plank.
Hardie® Plank siding is unique and the top tier of material. It's a fiber cement product, so it will never warp, rust, or rot. It's also resistant to moisture, mold, fire, and insects. It never needs maintenance or repainting. A baked-on pre-finishing ensures that colors never fade.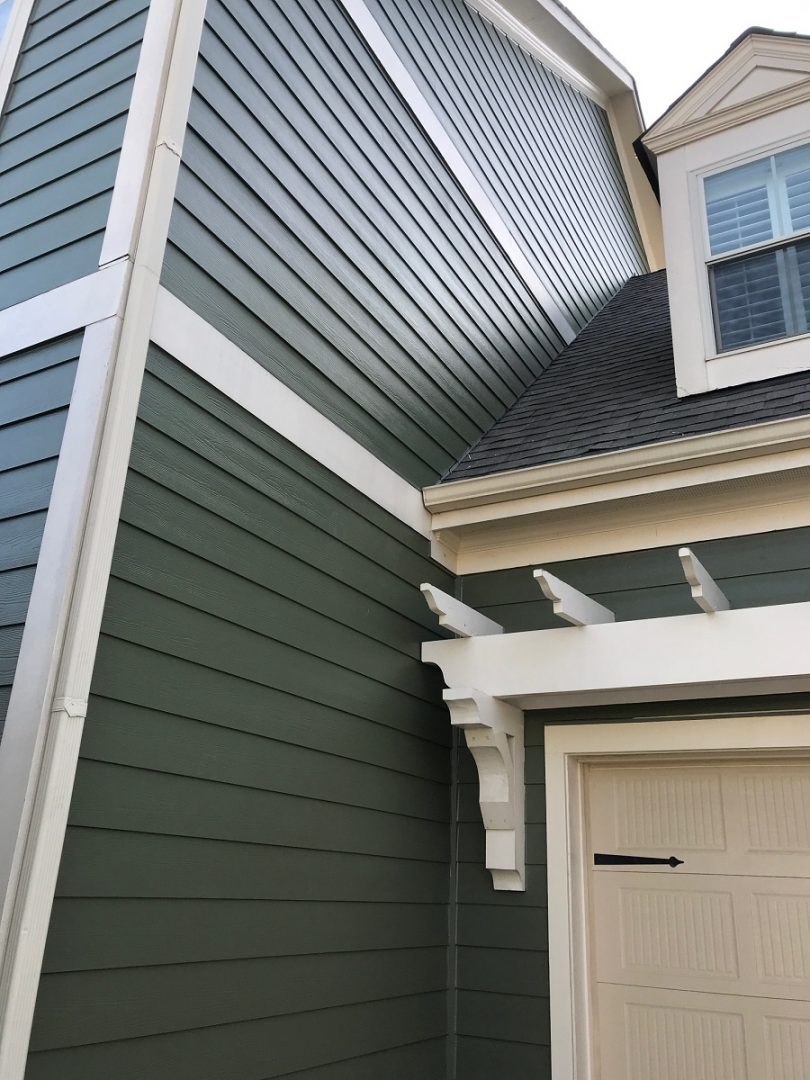 It's the most robust and hardy siding available, and there are multiple options from smooth to wood grain.
Roofing
Your roof adds to your curb appeal, even from above. When shingles begin to fly away or become covered in algae and mold, you should start thinking about a roof replacement. The number one concern for reroofing is to install shingles properly and using the right material. We favor architectural shingles. These shingles are made from asphalt but are much more durable. They have a high wind tolerance and are water-resistant.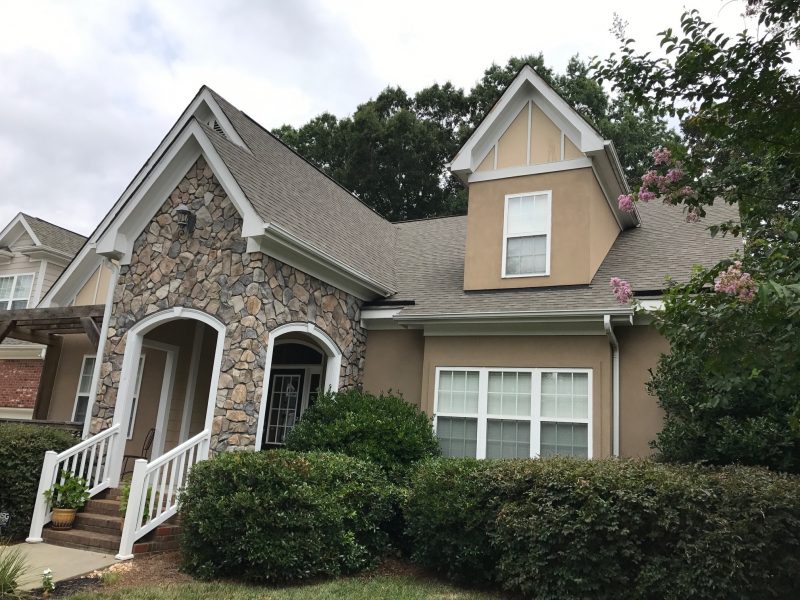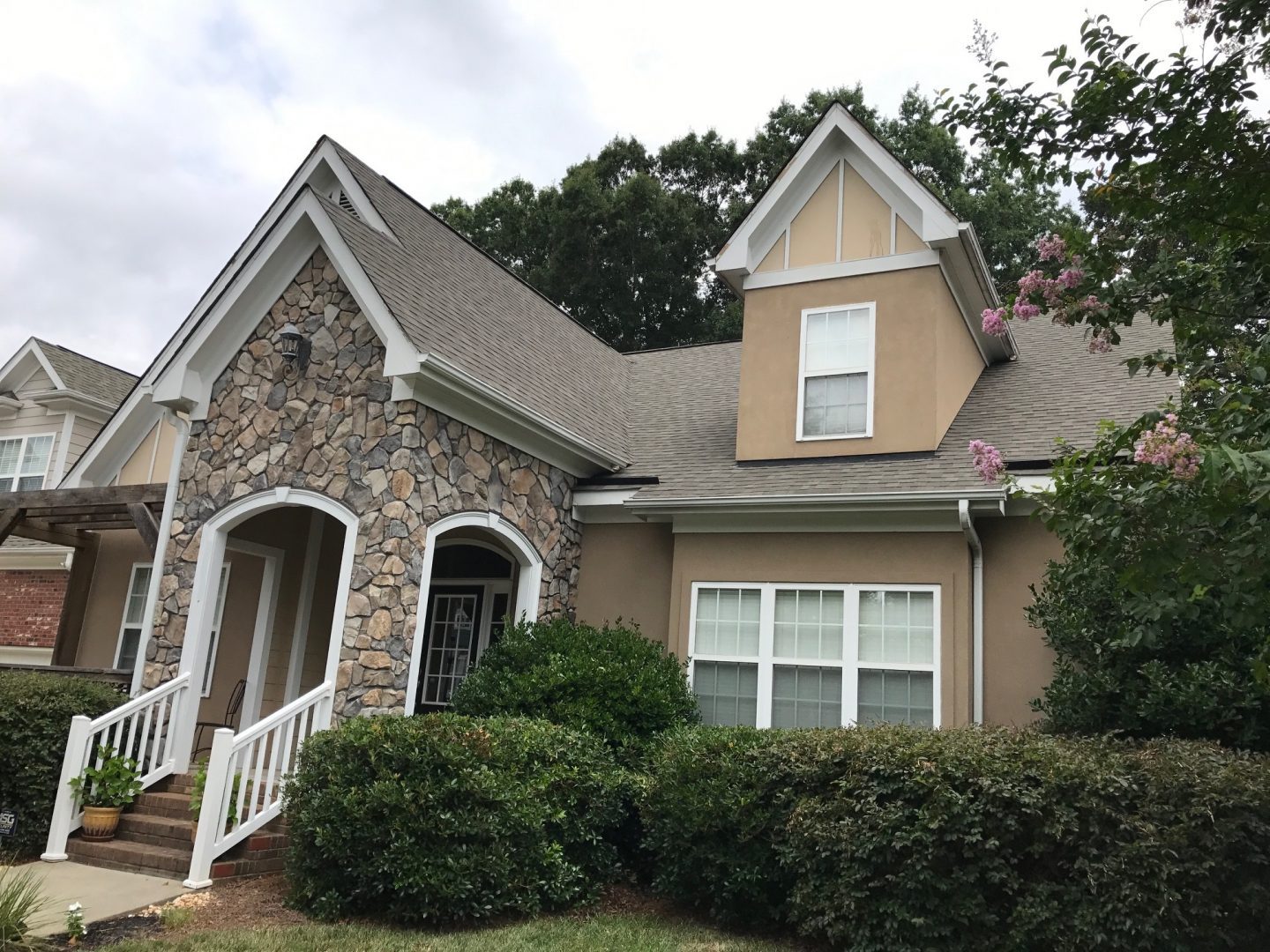 Architectural shingles also give depth to a home's roof with contrasts and contours to add dimension. It's subtle but noticeable from the curve. This type of shingle also has many more color choices than standard neutrals if you want to go bolder.
Doors
Doors are where you welcome in the world. They are often a focal point at the front of homes. The realm of front doors is bigger than ever with so many styles and colors. If you can only do one thing to brighten your Charlotte home, consider a new front door in a vibrant color. Replacing your front door has other advantages, including safety and making sure air doesn't come in or out.
Sliding glass or patio doors are also in our portfolio. They can match your new windows in style and color. There are many choices in this category, too. You can create amazing patio door makeovers that improve the flow of your outdoor and indoor living spaces.
Finishing Work
Accents on your house's exterior can pull everything together. We've completed many custom projects for Charlotte homeowners. From columns to trim to railings, we can complete the finishing touches or your exterior renovation. In addition, they can complement the architecture of your home so that everything looks fresh and new.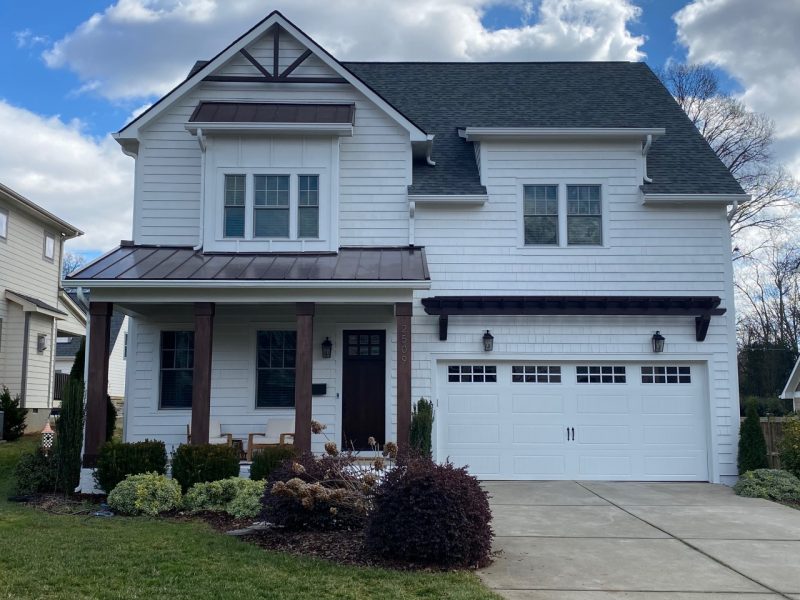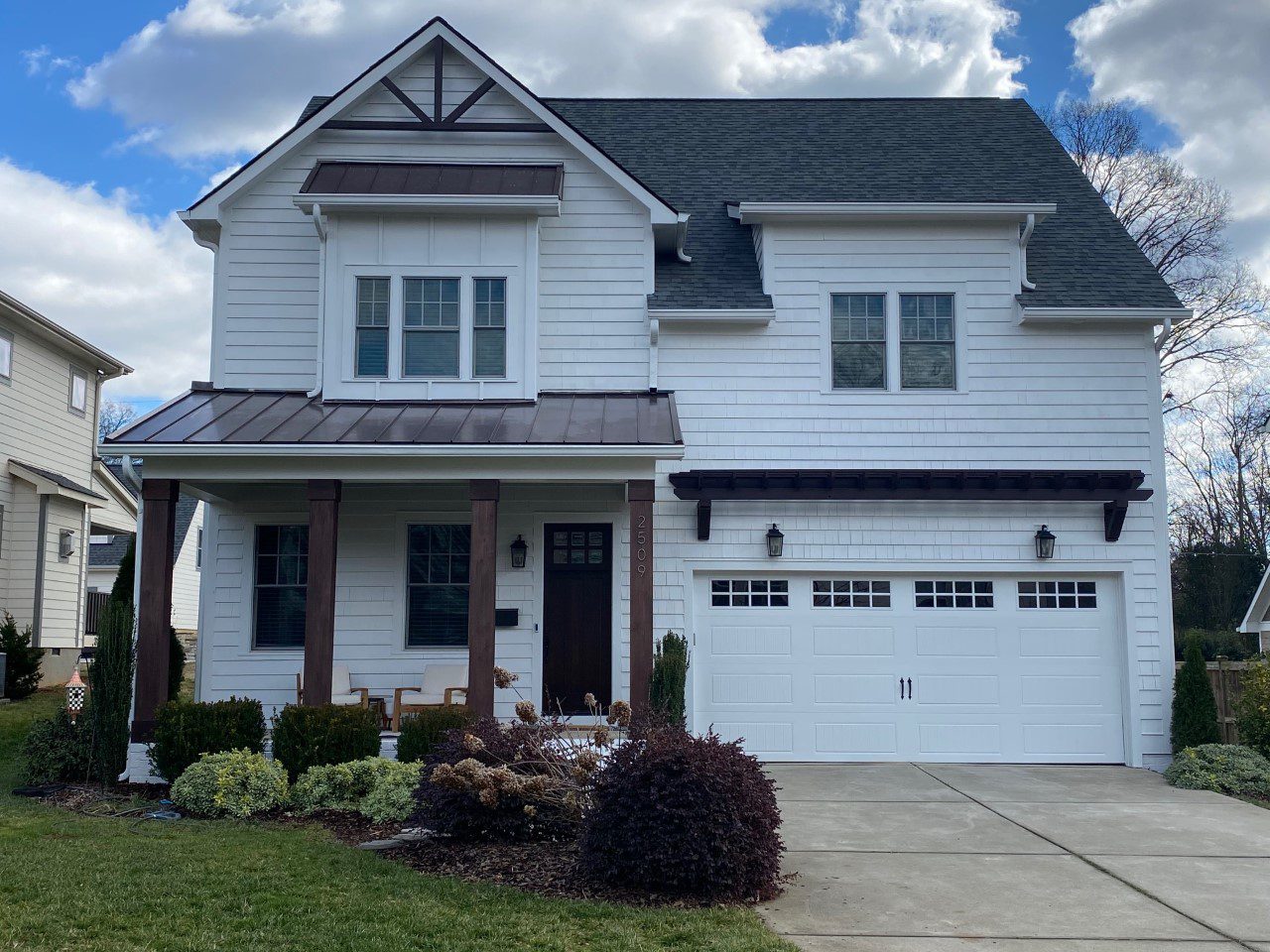 Realize Your Home Exterior Makeover Dreams
Enhancing the exterior of your home is an excellent investment. Everything will look and work as it should, and it could add significant value to your property. If you are ready to boost your curb appeal, contact us today at 704-400-4710.