Your home is likely your most valuable asset. Maintaining it structurally and aesthetically is critical to ensuring you hold and increase its value. At Belk Builders, we're always excited to show you amazing renovations that take a house to a new level.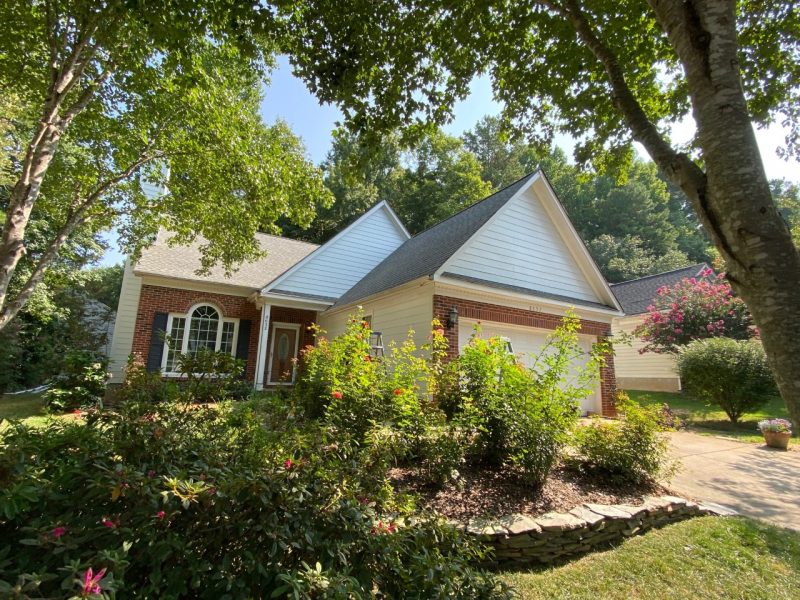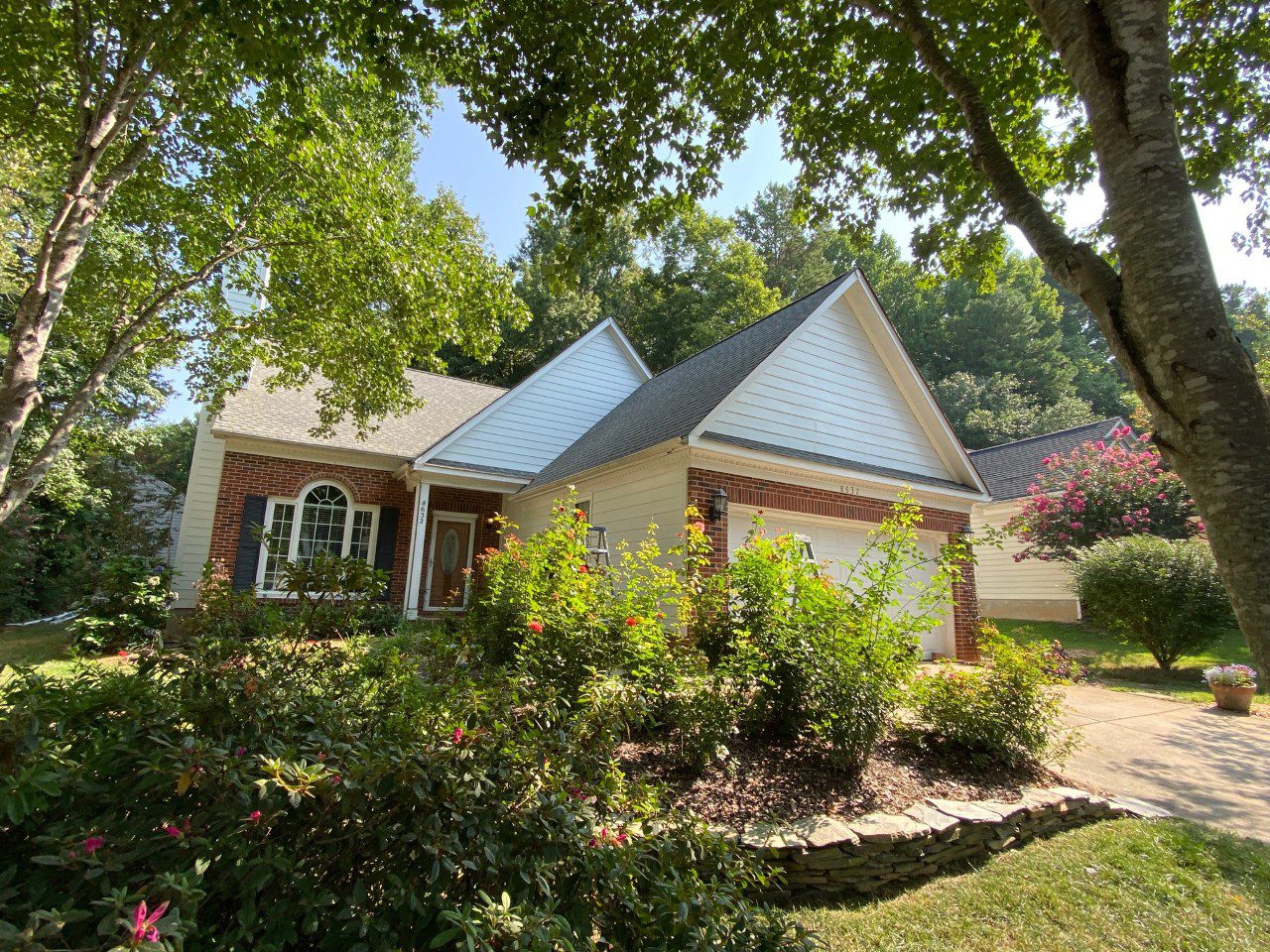 In this feature project, we installed new windows, siding, and a patio door. We also extended the roof area to create a new covered portico. Here's how we did it.
New Simonton Windows Offer Beauty and Energy-Efficiency
The windows of any house are critical for aesthetics and function. Ugly, warped, or defective windows hamper curb appeal and can lead to higher energy bills. We installed new Simonton vinyl replacement windows. Simonton windows are high-quality, energy-efficient, affordable, and look great. They manufacture excellent products, and they'll make a huge difference in future heating and air bills for the homeowners.
Hardie® Plank Siding Refreshes the Exterior
The home had existing Masonite siding, which is a wood fiber material. Unfortunately, homeowners have experienced a host of challenges with the material. The siding was no longer doing its job to protect the home. We gladly recommended Hardie® Plank siding, which is made from fiber cement. It's like no other siding material in its robustness and longevity. It won't warp, rust, or rot. It's also resistant to moisture, fire, and insects.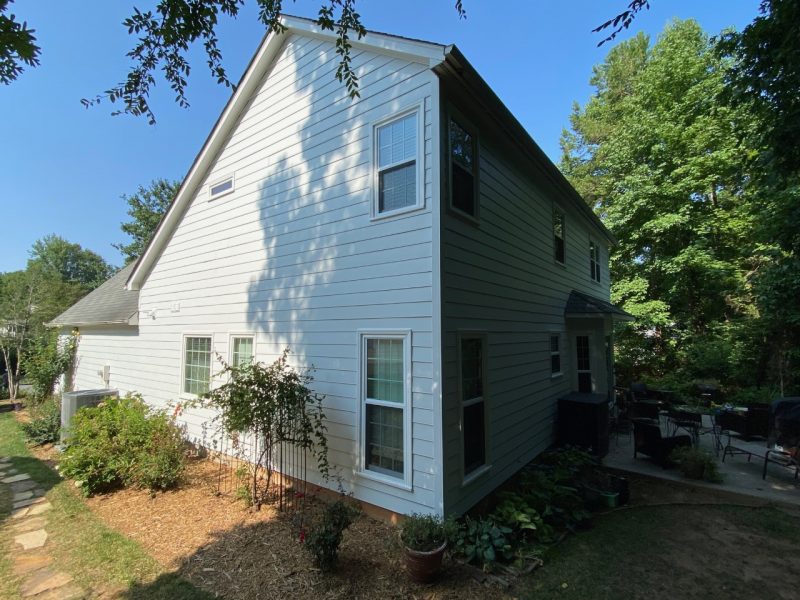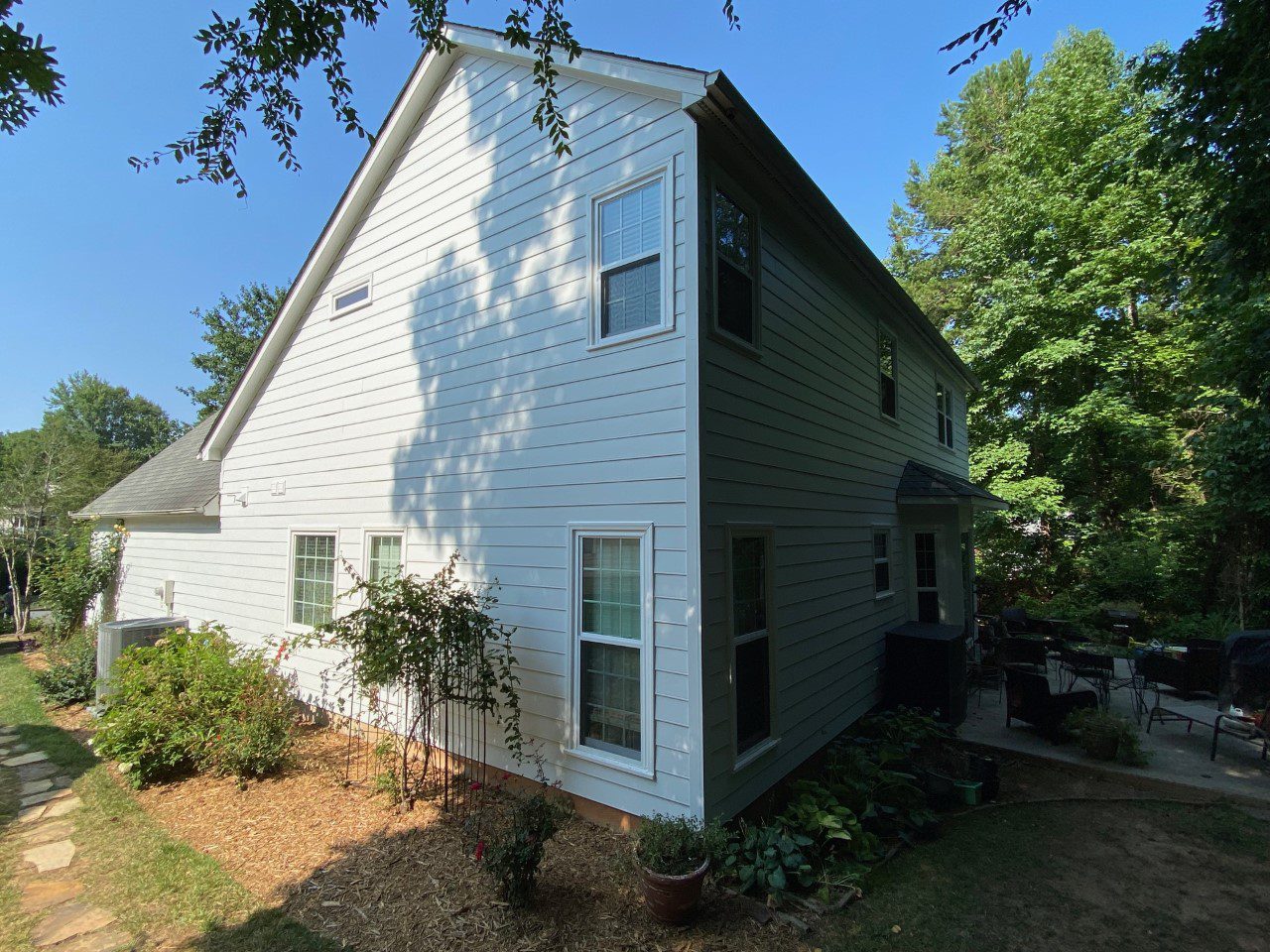 The homeowners selected the smooth beaded option. This product doesn't have grain, so it's a very timeless, classic look. The inspiration for the design is architecture on the eastern seaboard. It has a noticeable "beaded" line in between each board.
Their color of choice was Arctic White, brightening up the exterior. Hardie® Plank siding pre-finishing process, ColorPlus® technology, ensures the color will last. It won't fade and never requires touchups!
A New Sliding Door Facilitates Indoor-Outdoor Flow
At the back of the house, we installed a new vinyl sliding glass door for easy access to the backyard. The new patio door has white trim to match the new windows. It's also energy-efficient and brings more natural light into the space when they want it.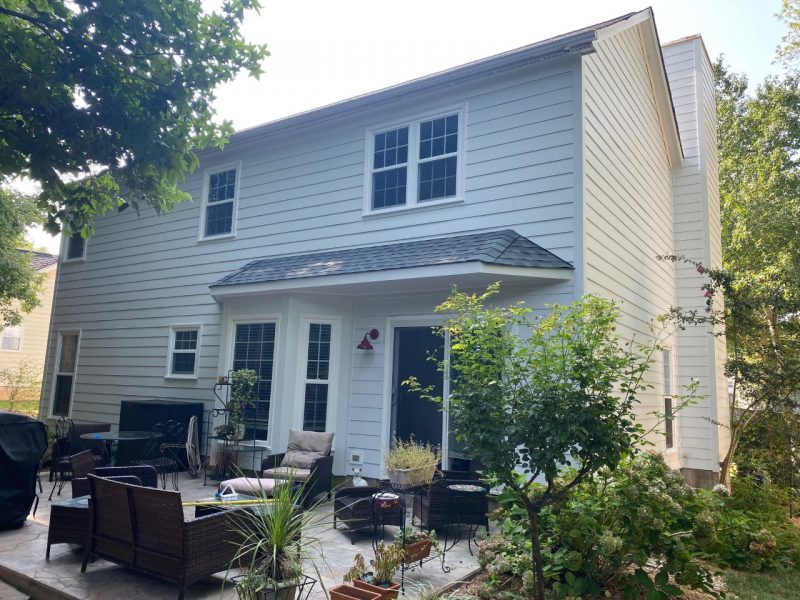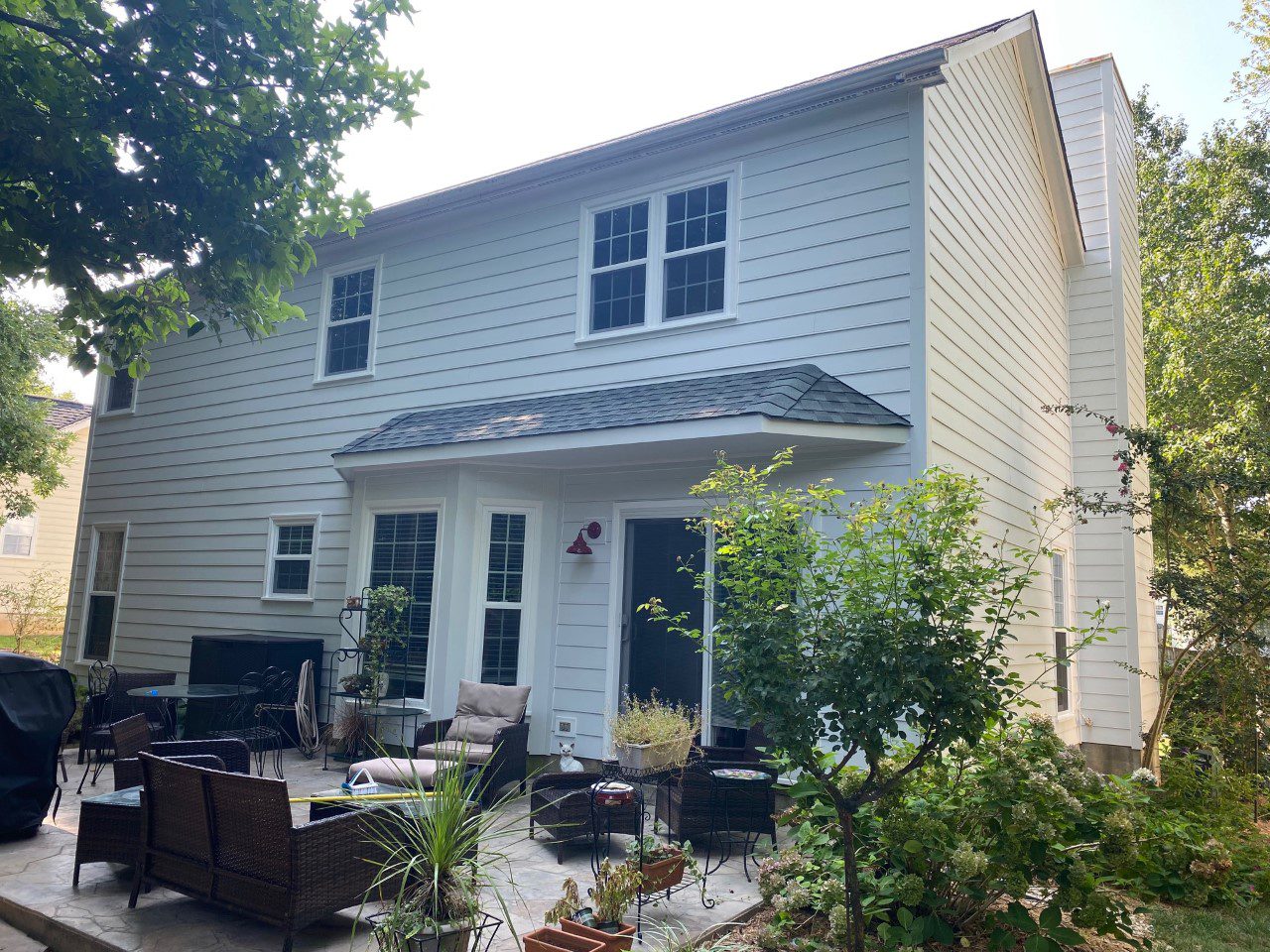 As an aside, installing patio doors is an exact science. Installation errors are the number one reason for leaks or other problems. Therefore, we always take the time to ensure that patio doors are sealed correctly to avoid failures.
Roof Extension Creates New Portico
The last component of this exterior makeover was to extend the roofline over the existing bay window. In doing so, it created a new portico for the homeowners to have more outside space. It looks like it's always been there and should add value to the home.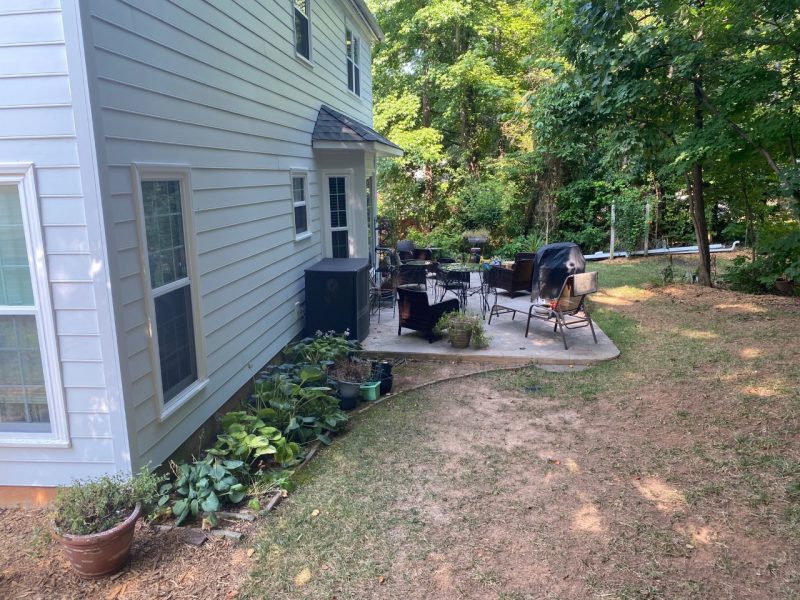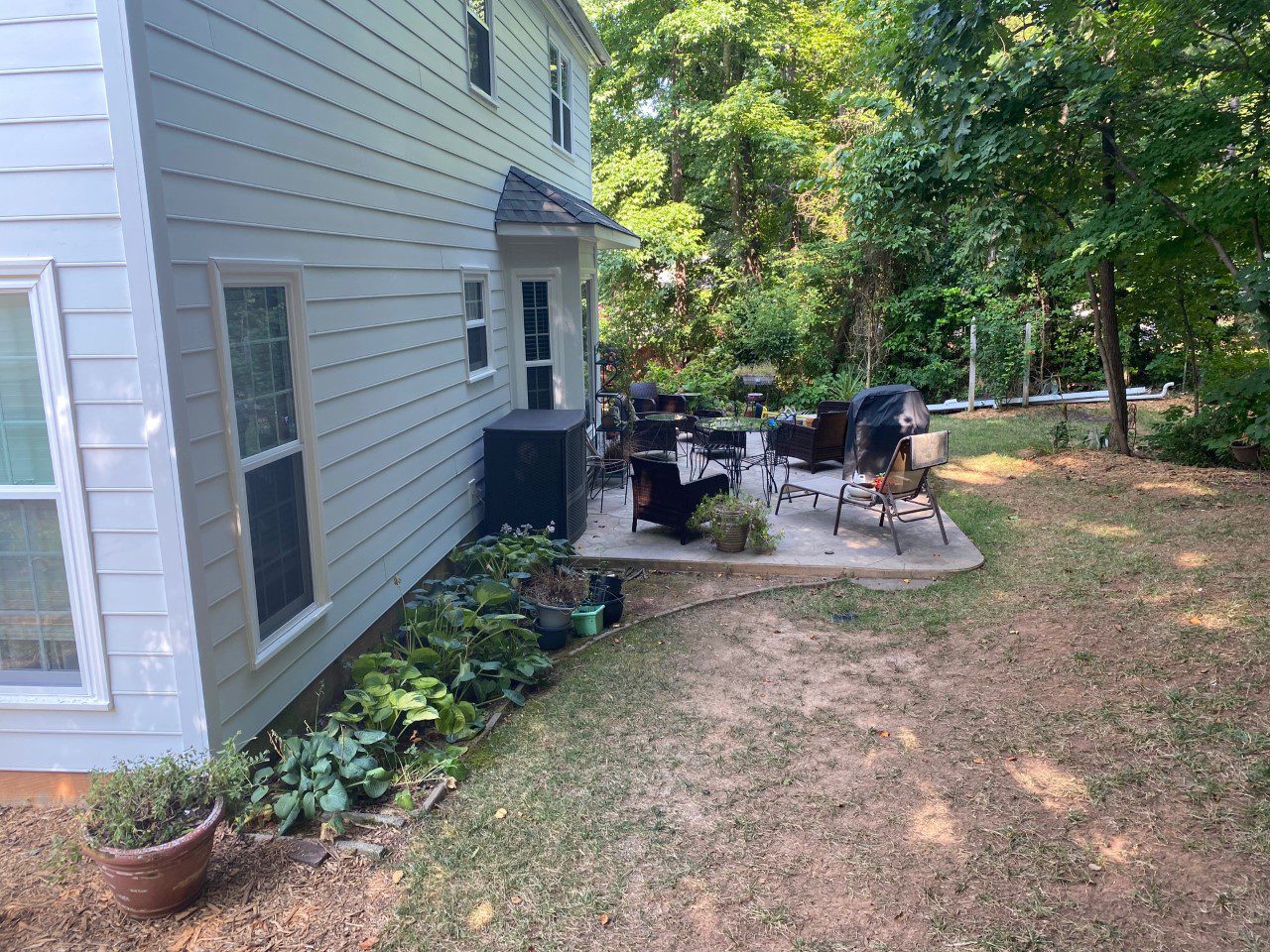 Another Great Project with Happy Homeowners
As you can see from the before and after pictures, we transformed the house in so many ways. It not only looks fantastic, but it's more structurally sound. The homeowners are thrilled, and that's the best news for us.
Feeling inspired? Want to renovate your Charlotte home? Contact us today to talk about your ideas.