Charlotte-Area Window Replacement
Windows shield the inside of your home from the summer heat, winter chills, noise, energy loss and helps add value and comfort to your home. Belk Builders specializes in upscale window replacement for your home and only installs top-quality insulated and ENERGY STAR rated replacement windows, such as Simonton and Alside just to name a few.
Energy Efficient Windows
Did you know that old windows can severely impact the temperature of your home? If your windows are single pane, ill-fitting, or have broken glass, cool air from your AC is slowly trickling out while hot, humid air from outside flows into your home. This means you could be constantly adjusting the thermostat and wondering why it's still so uncomfortable. In fact, heat gain and heat loss through windows are responsible for 25-30% of residential heating and cooling energy use, according to the Department of Energy.
However, with replacement windows, like those Belk Builders offers from Simonton Windows, your windows will keep the cool air in and the hot air at bay. These windows can be designed to meet ENERGY STAR® standards, which could keep your home cooler (and warmer) and lower your energy bills by 12%!
Take a peek at a few of our quality window replacement projects in and around the Charlotte area in this video featured on our YouTube channel:
Charlotte's Choice For Home Windows
Belk Builders offers many different types of window replacements to suit the needs and wants of our customers. Each style is customizable with several choices of arch styles, shapes, and colors. One can also choose an energy-efficient option with double-pane windows and soft-coat low-E glass with argon gas for extra insulation. Read more about many of the benefits of  a quality window replacement in our blog posts: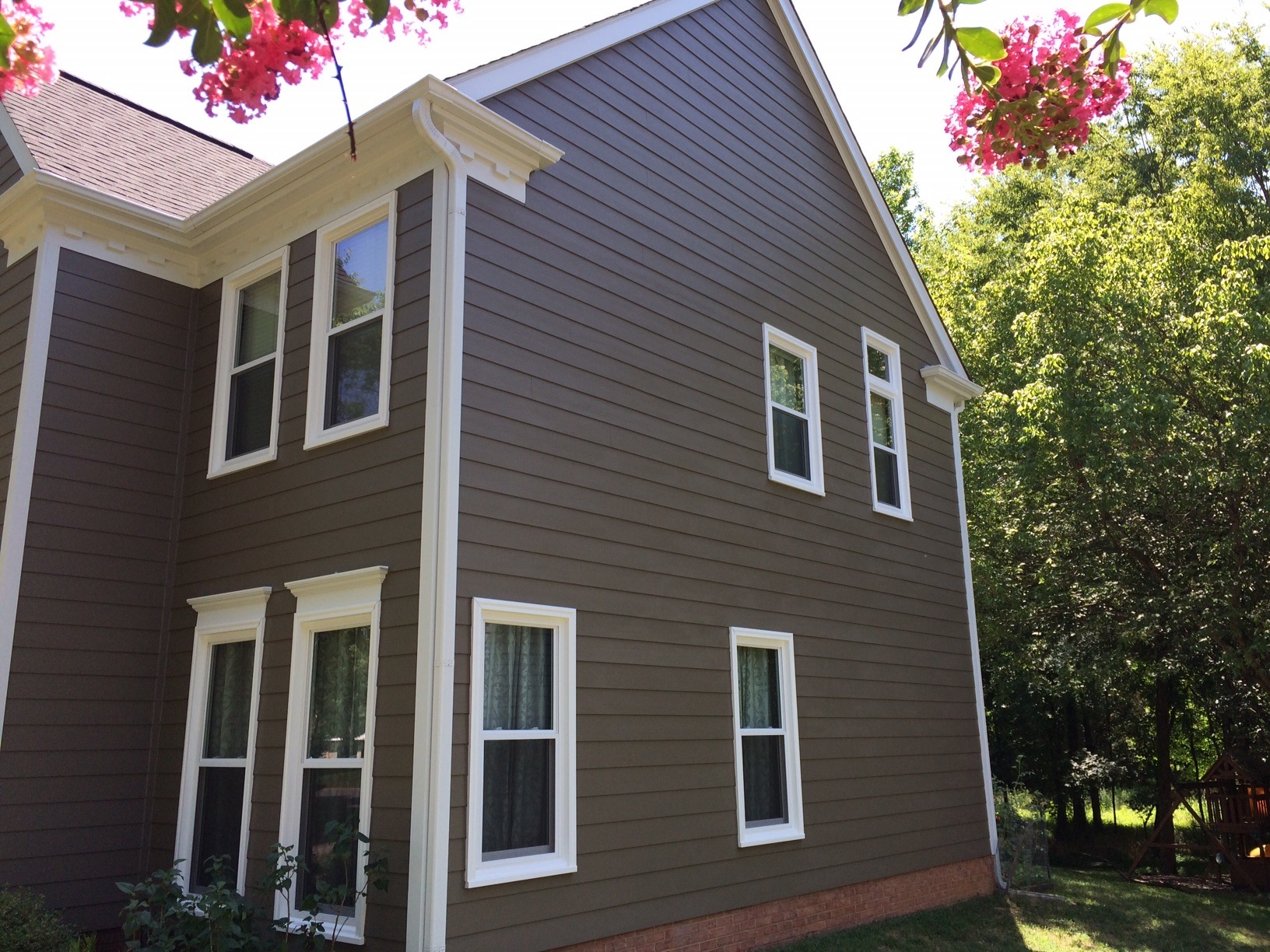 Bay Windows –  Comprised of a fixed window and two venting windows extending outwards from your home, bay windows make a great choice for plenty of outdoor viewing ability and for added space to the inside of your home.
Bow Windows – Multiple windows (four or more)  joined together to form a graceful curve. Like bay windows, these windows also give a large outdoor viewing area from the room.
Casement Windows – This type of window is great for security and for increasing airflow in your home. They open wide from hinges on the side of the window to let in plenty of fresh air, yet are very difficult for intruders to break through when closed.
Double-Hung Windows – The most common choice of window for its versatility and ease, double-hung windows are made of two panels, the bottom one able to slide up and down.
Garden Windows – Usually used over a kitchen sink or area for plants, garden windows extend into the outdoors, letting in plenty of sunlight for anything placed on the windowsill.