One of the biggest trends we're seeing at Belk Builders is white exteriors with black windows and doors. This dramatic contrast of black and white home exteriors fits within the architectural style of farmhouse and cottage-inspired but isn't limited to this, as we've worked on numerous projects in the Charlotte area, recreating this defining look.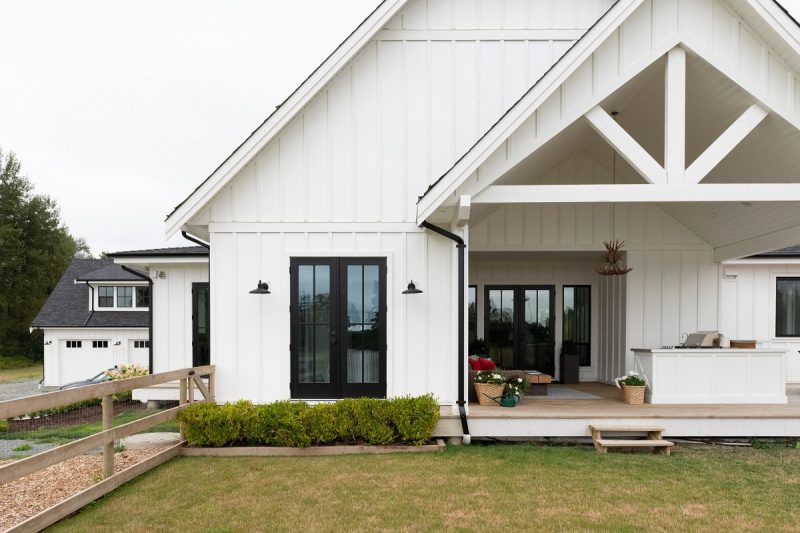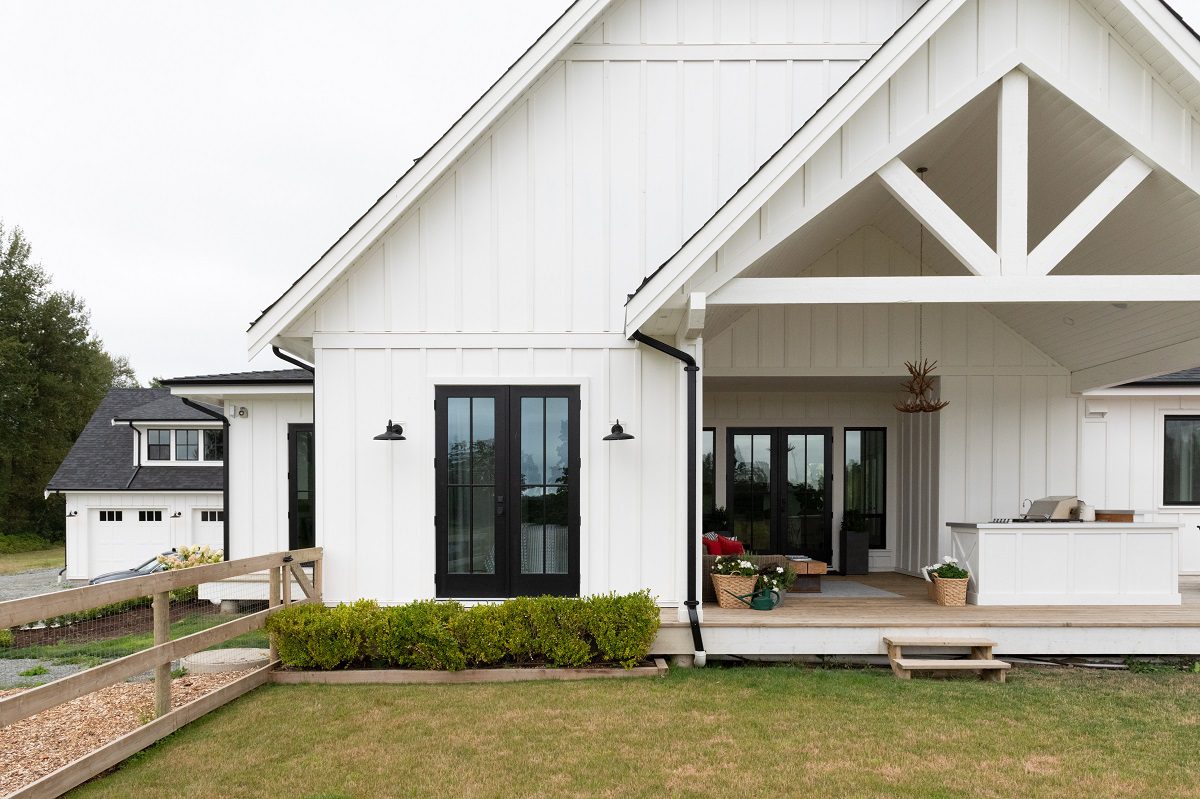 Paint It White: Brick Gets a Facelift
There are multiple ways to get the black and white look. Painting brick homes white is a popular ask from clients. Painting your brick is a great way to lift away years of wear and tear and start with a clean, revamped look. It's a cost-effective way to achieve this style and offers added protection to your home's exterior.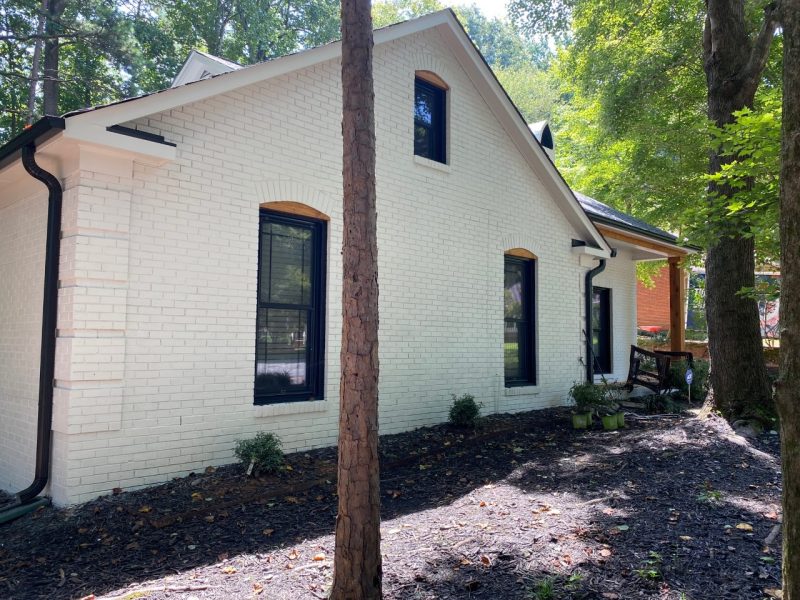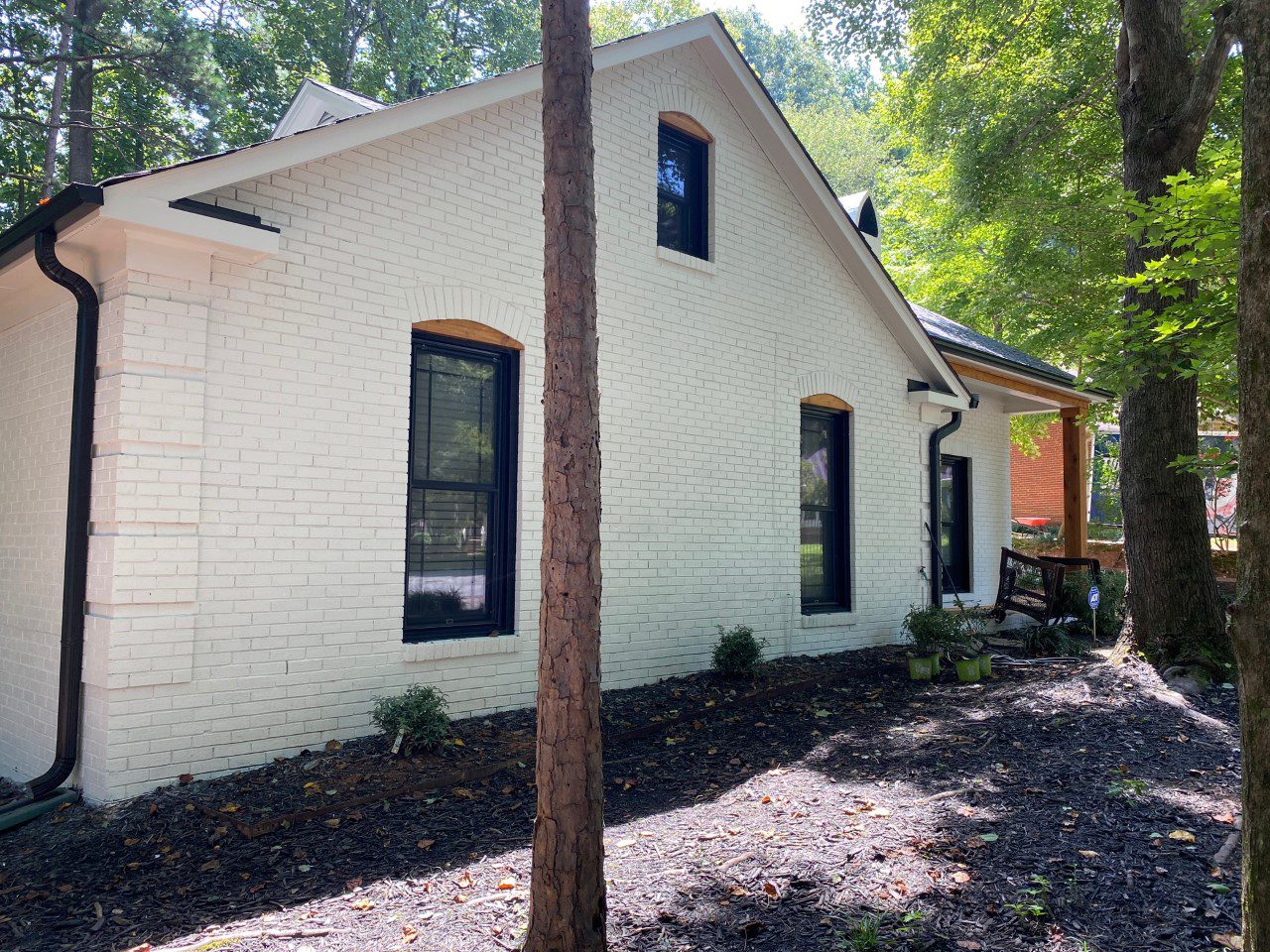 Hardie® Plank Siding in White
For non-brick homes with any kind of siding, you can accomplish the white and black dichotomy with industry favorite Hardie® Plank siding. This siding is not only beautiful, but it's also the most durable available, as it's fiber cement board. It requires no maintenance or painting—the white you see at the beginning will stay that way! The product will also never rot, split, or buckle, and it's moisture-, fire-, and insect-resistant. This Hardie® Plank color trend is appealing for any home.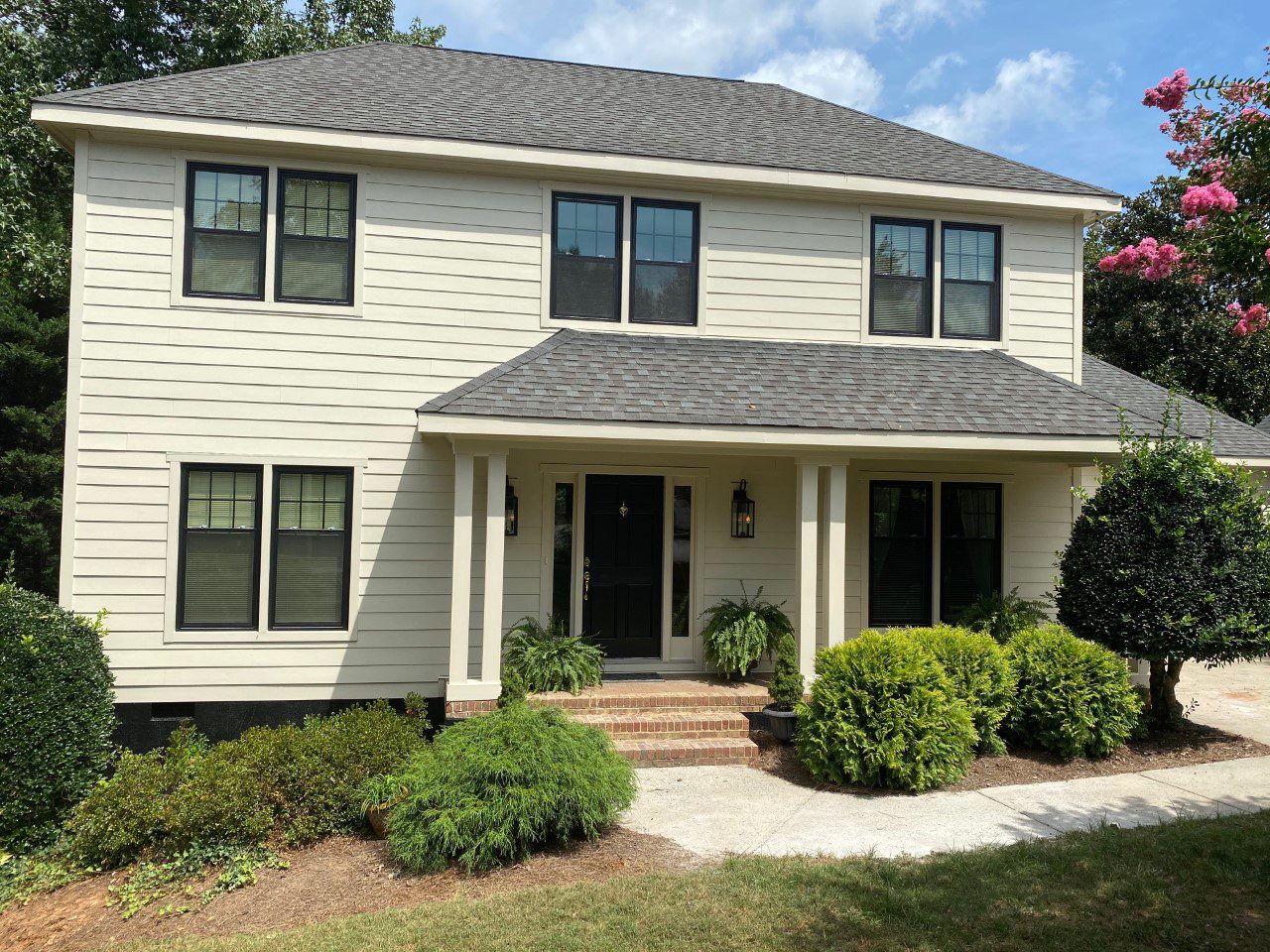 We're seeing two types of Hardie® Plank siding in the white and black look. First is the traditional horizontal lap siding, which has the appearance of real wood. The other option, which is farmhouse-inspired, is board and batten vertical siding. The battens are the thin, raised strips between each board.
Adding the Black: Doors, Windows, and More
To complete the look of black and white, it's all about having the right accents. Windows with black frames are stunning against white exteriors. There are several ways to capture this look. You could paint the frames, but we don't recommend this because you're more likely to see fading and chipping.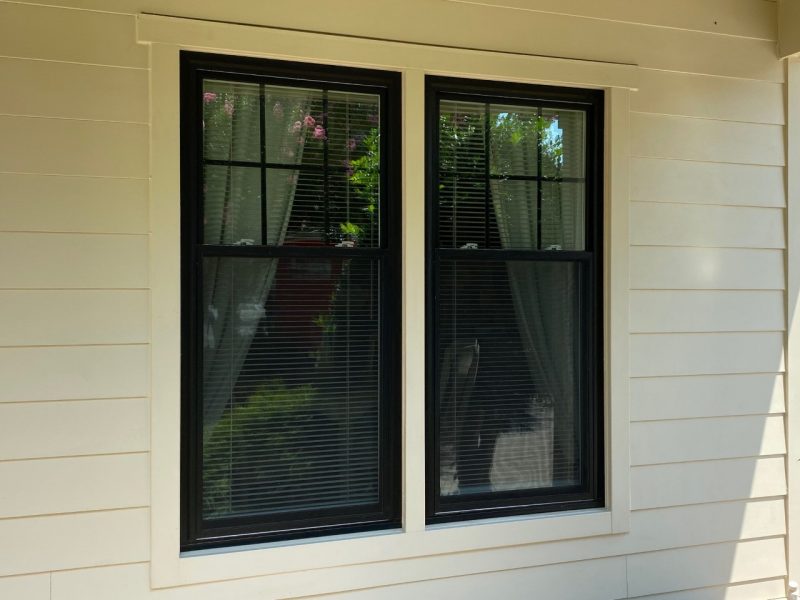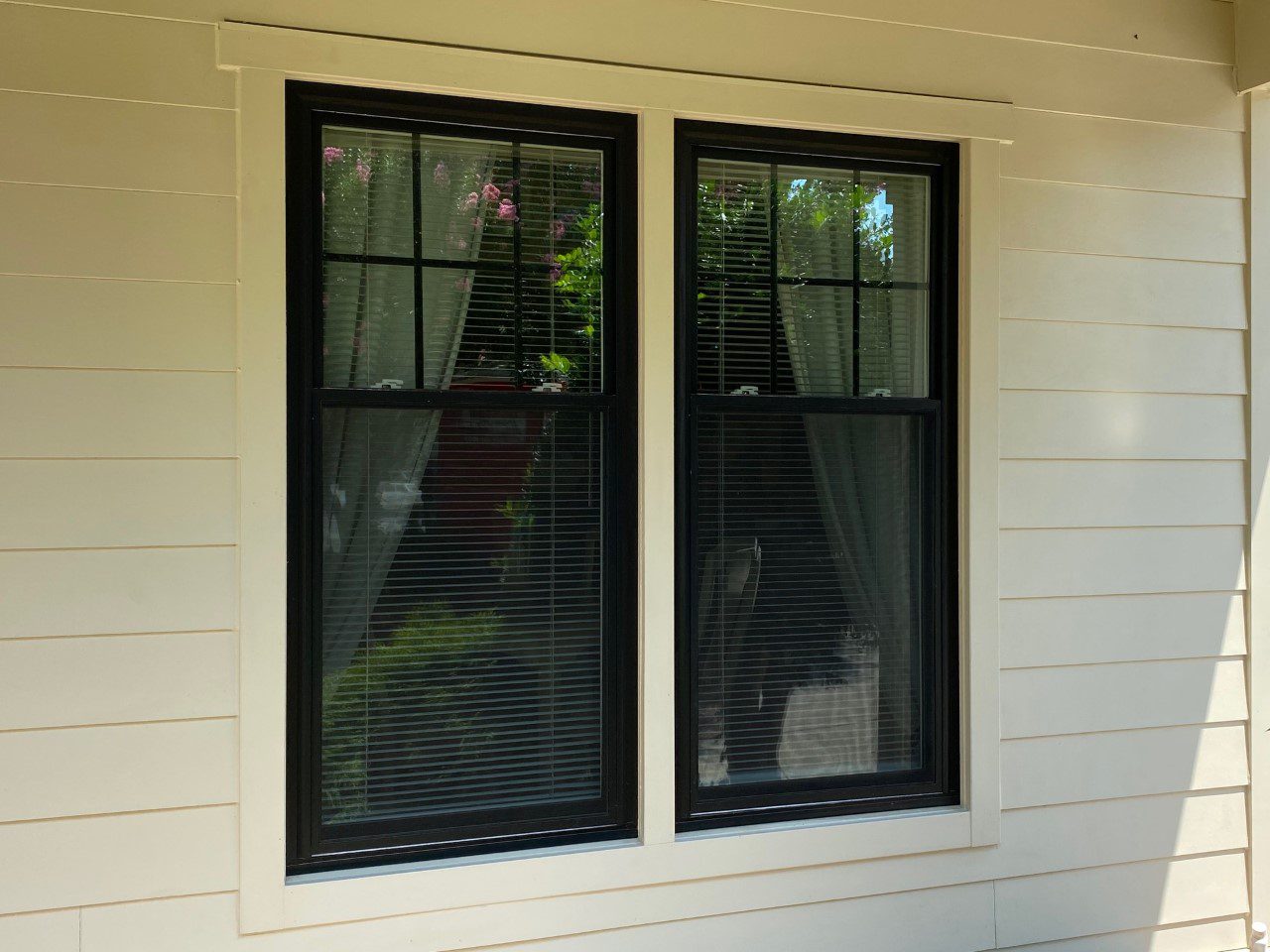 Instead, we use premium vinyl windows that have baked in black hues during the manufacturing process. It's a much more reliable product, and the color will be consistent throughout. You can also opt for black on the inside and outside or change the interior color to white if that better complements your home's décor.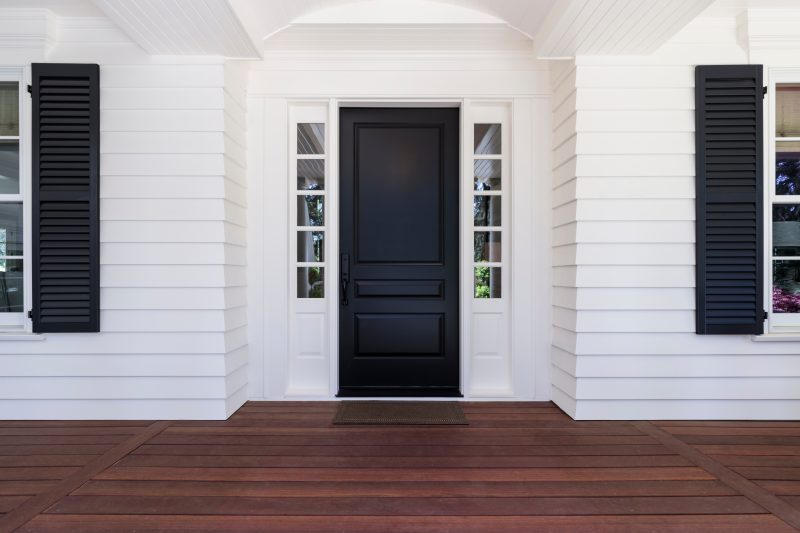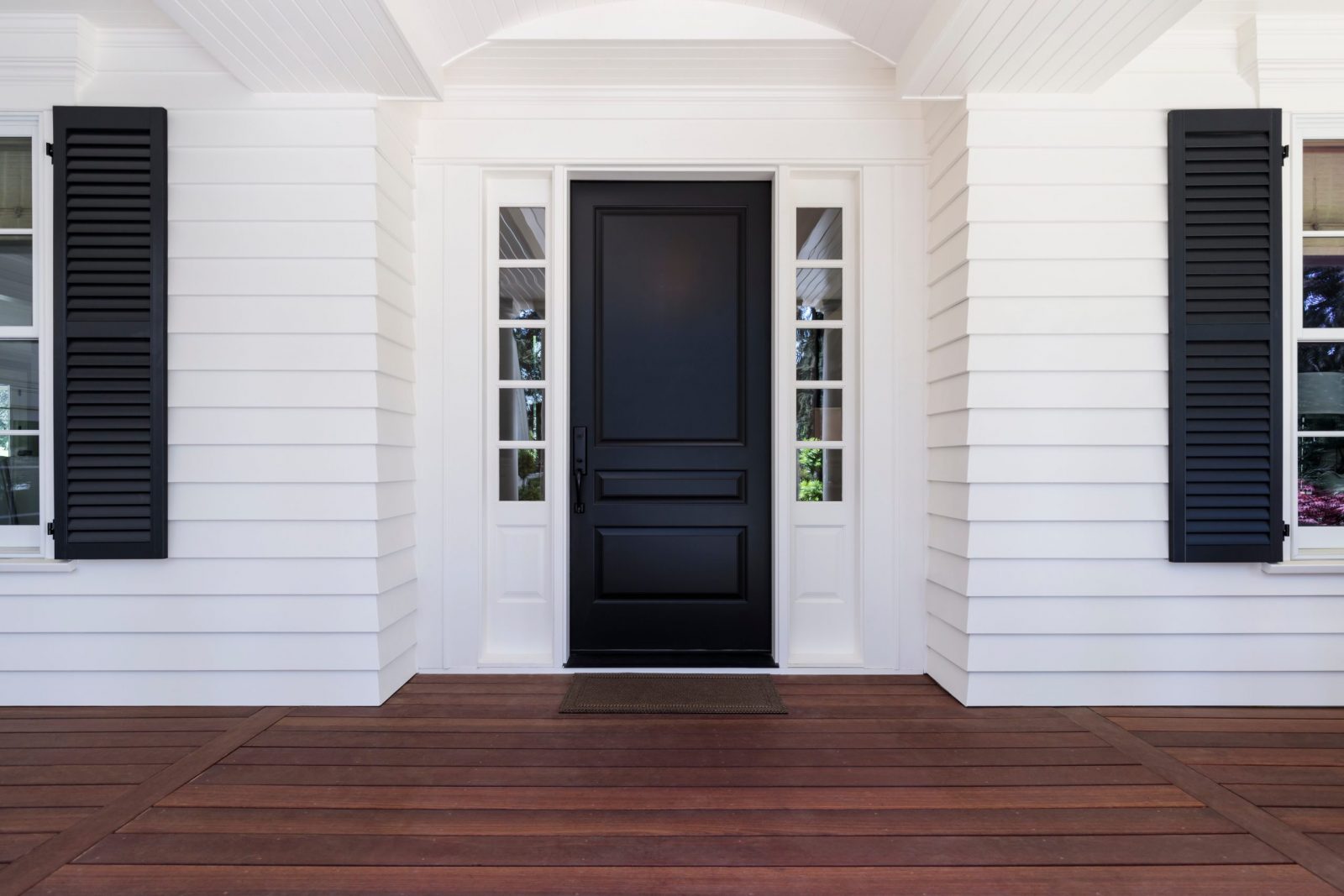 Other ways to incorporate black on the exterior are the front door. There are many options for doors that are produced as black, or you could paint the existing door. When we repaint doors, we always use specialized paint to ensure it holds up.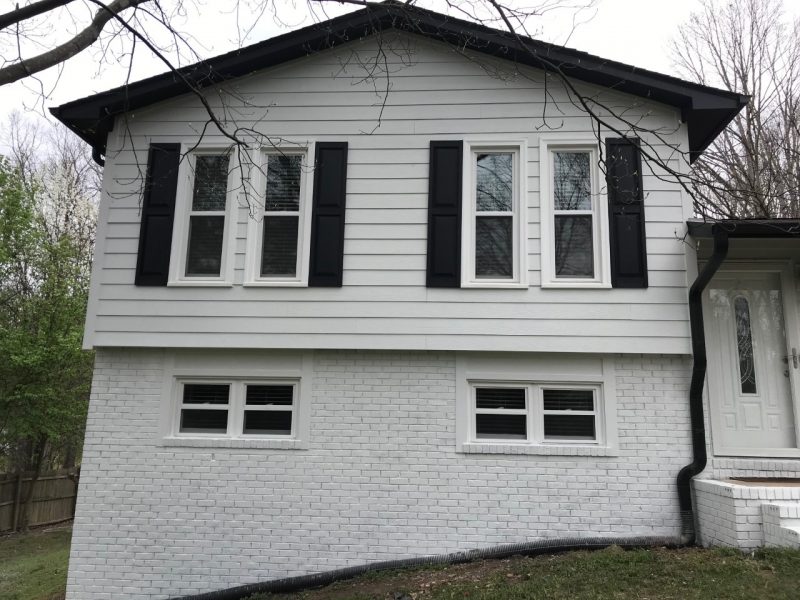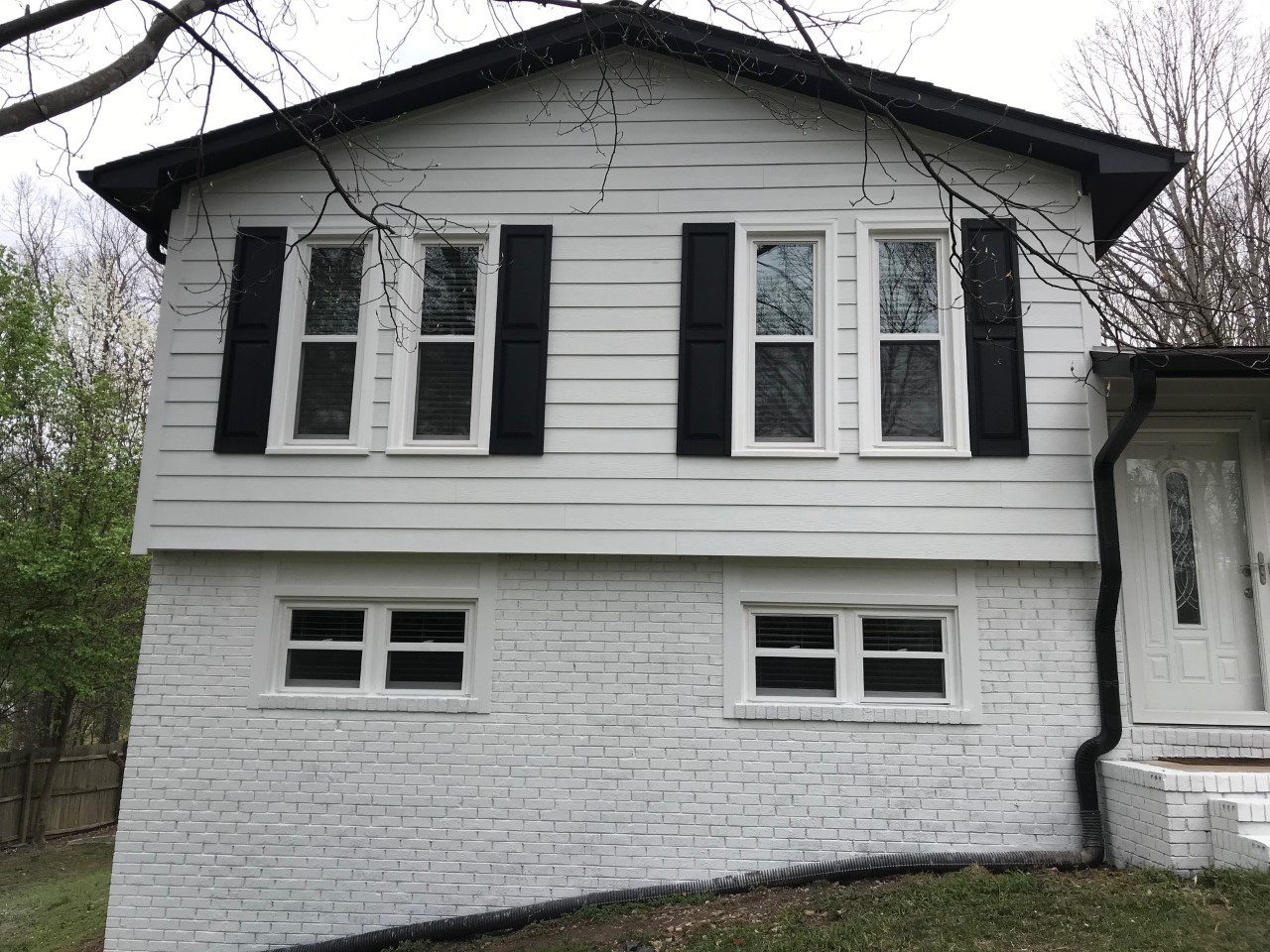 Finally, add a few more touches of black to your home's exterior on your gutters, trim, soffits or new black shutters to give it a dramatic flair. If you're interested in recreating this look, we'll gladly provide our professional opinion on what black accents will balance the best.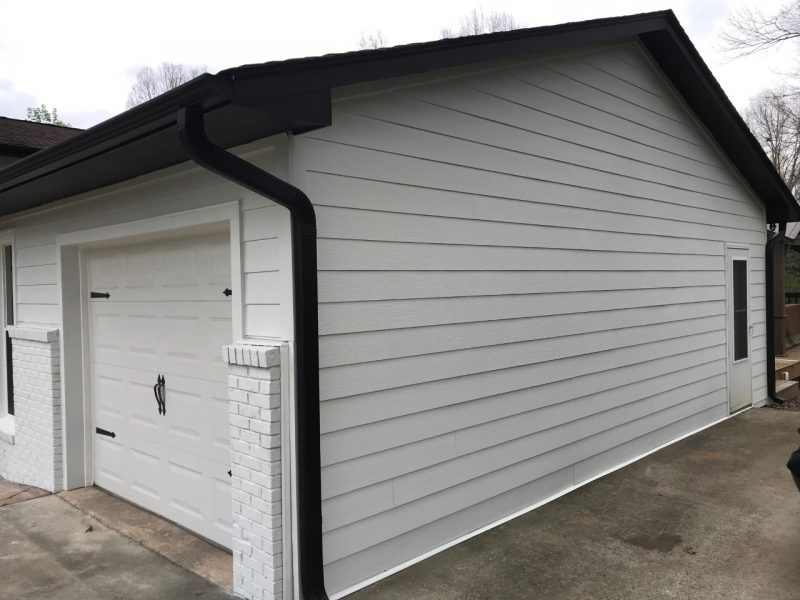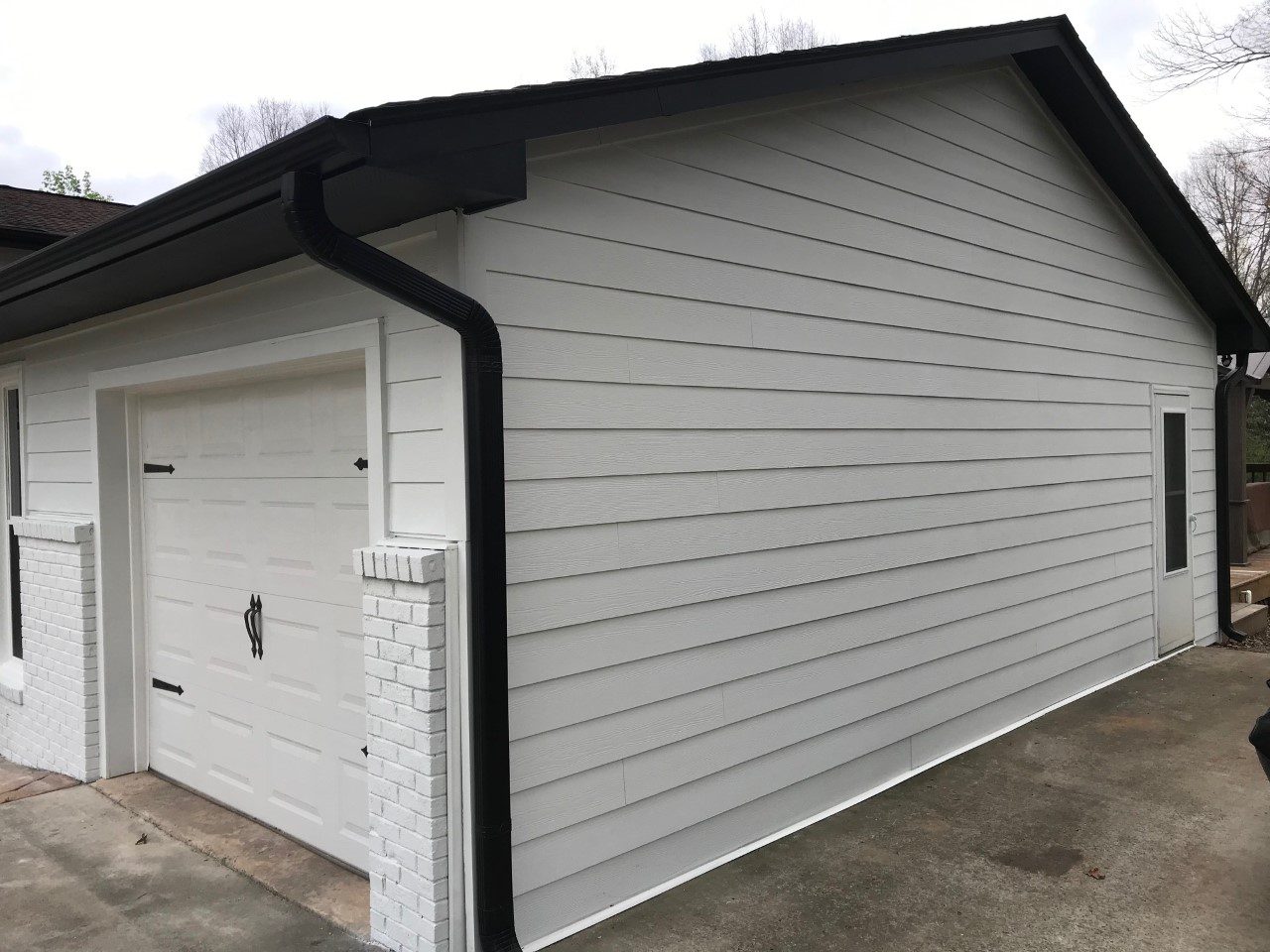 Want to Change Up Your Home's Exterior?
Do you want to bring this trend to your Charlotte home? We'd love to work with you and create a white and black showstopper. Contact us today to chat about your project.
.