South Charlotte Home Exterior Services: Siding, Windows, Roofing, Accents, and More
Belk Builders offers a complete portfolio of exterior home services to turn your property into your vision. We routinely work with homeowners in SouthPark, the Arboretum Area, Ardrey, Ballantyne, and Blakeney to transform their houses with replacement siding, windows, roofing, accents, and more. In addition to these South Charlotte neighborhoods, we do projects for the Queen City's adjacent neighbors, Matthews and Pineville.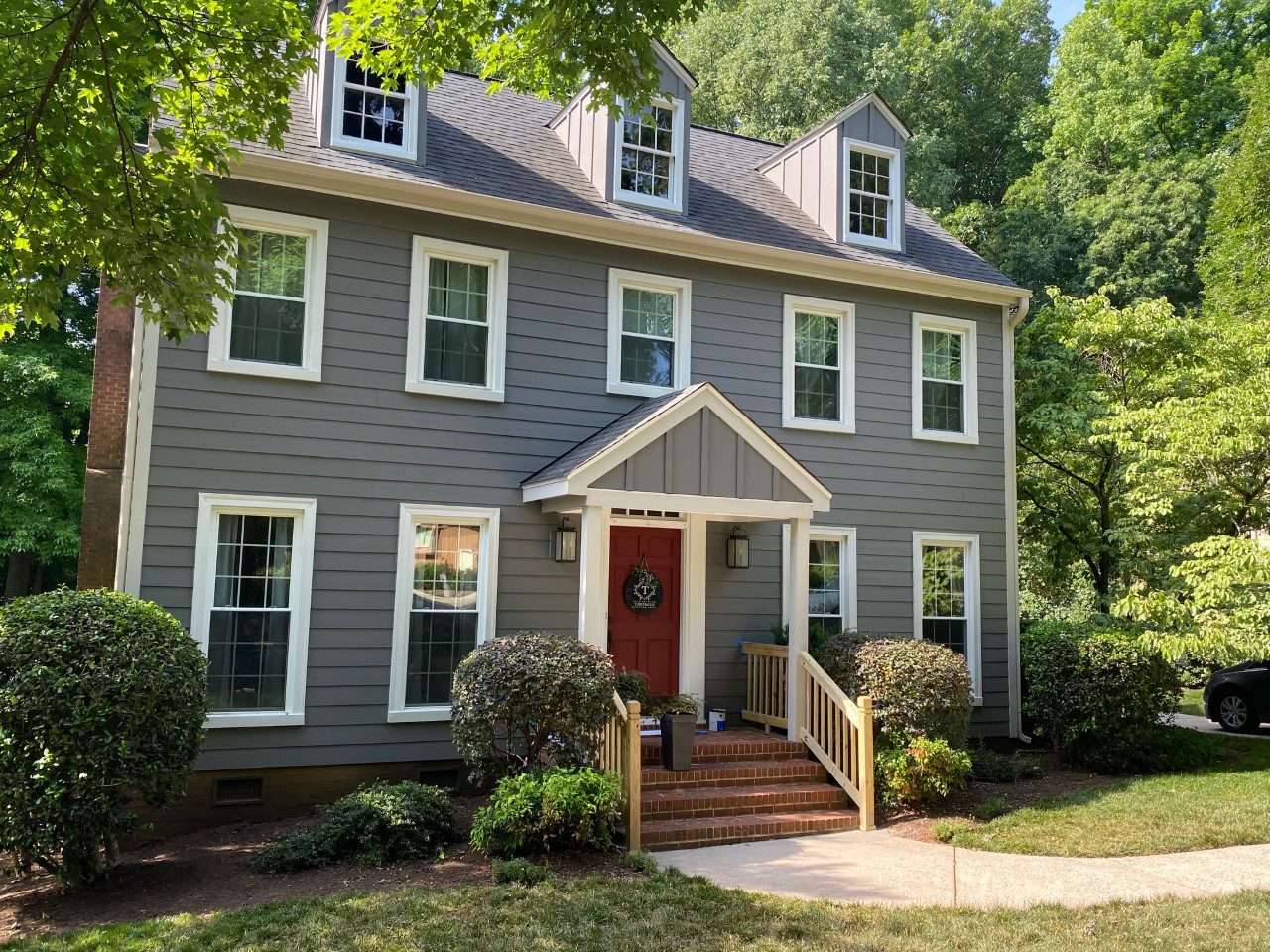 No matter what part of South Charlotte you live in, we'll be happy to work on your renovation or remodel. Here are some of the services we provide.
High-End HardiePlank® Siding
Give your South Charlotte home a makeover with high-quality, beautiful, and robust HardiePlank® siding. This no-maintenance, hardy siding consists of fiber cement, so it's durable and resistant to moisture, mold, temperature changes, humidity, insect damage, and fire. The baked-in color keeps looking outstanding for years to come. A variety of hues and styles are available for any architecture.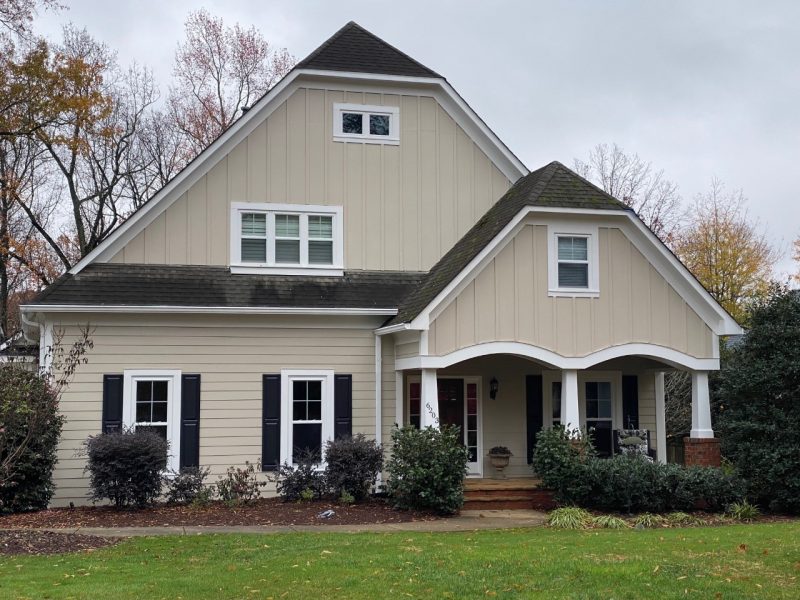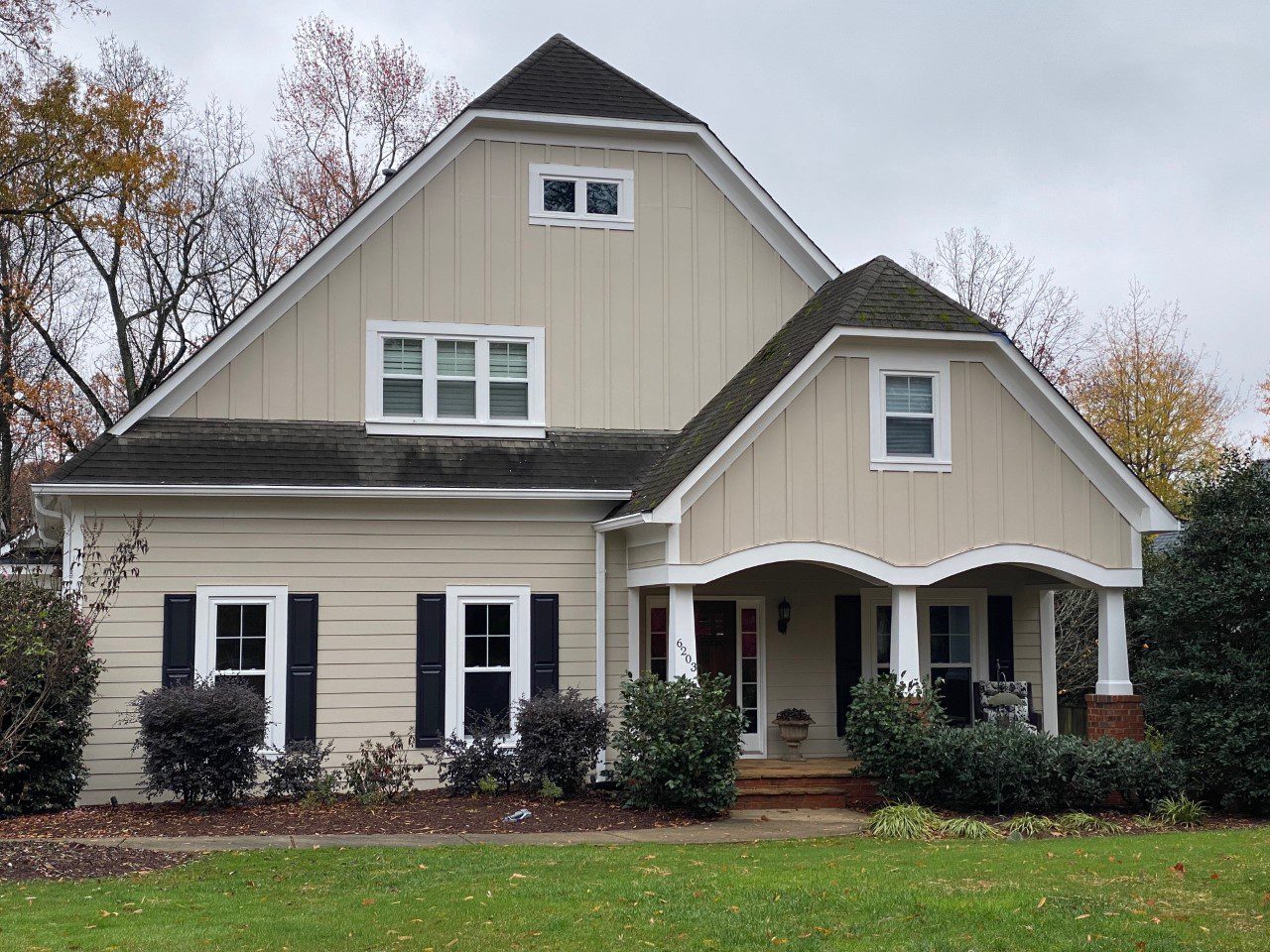 High-Quality Vinyl Siding
Reside your property in Matthews or Pineville with Mastic vinyl siding. A variety of colors and styles are available. It's a reliable product that will last for years, needing little maintenance. We've had the opportunity to refit many South Charlotte homes with this product, which boosts curb appeal while keeping homes more comfortable and using less energy.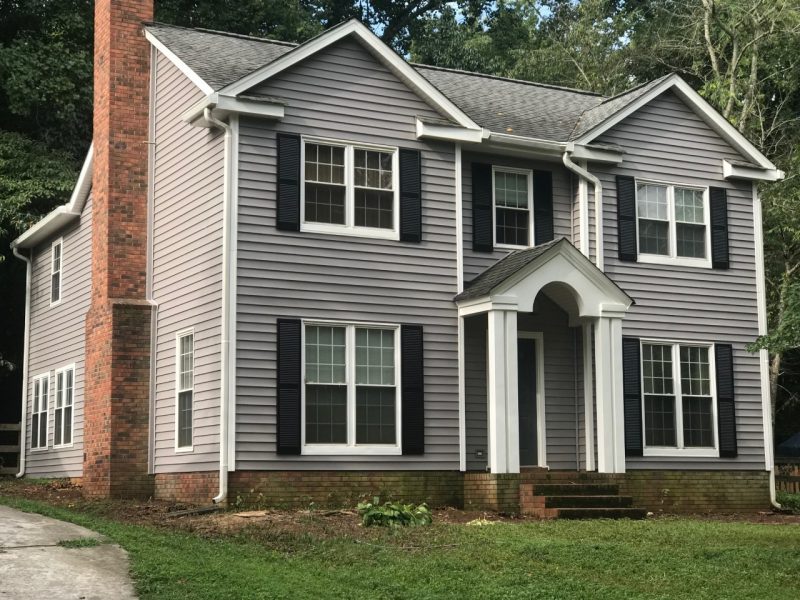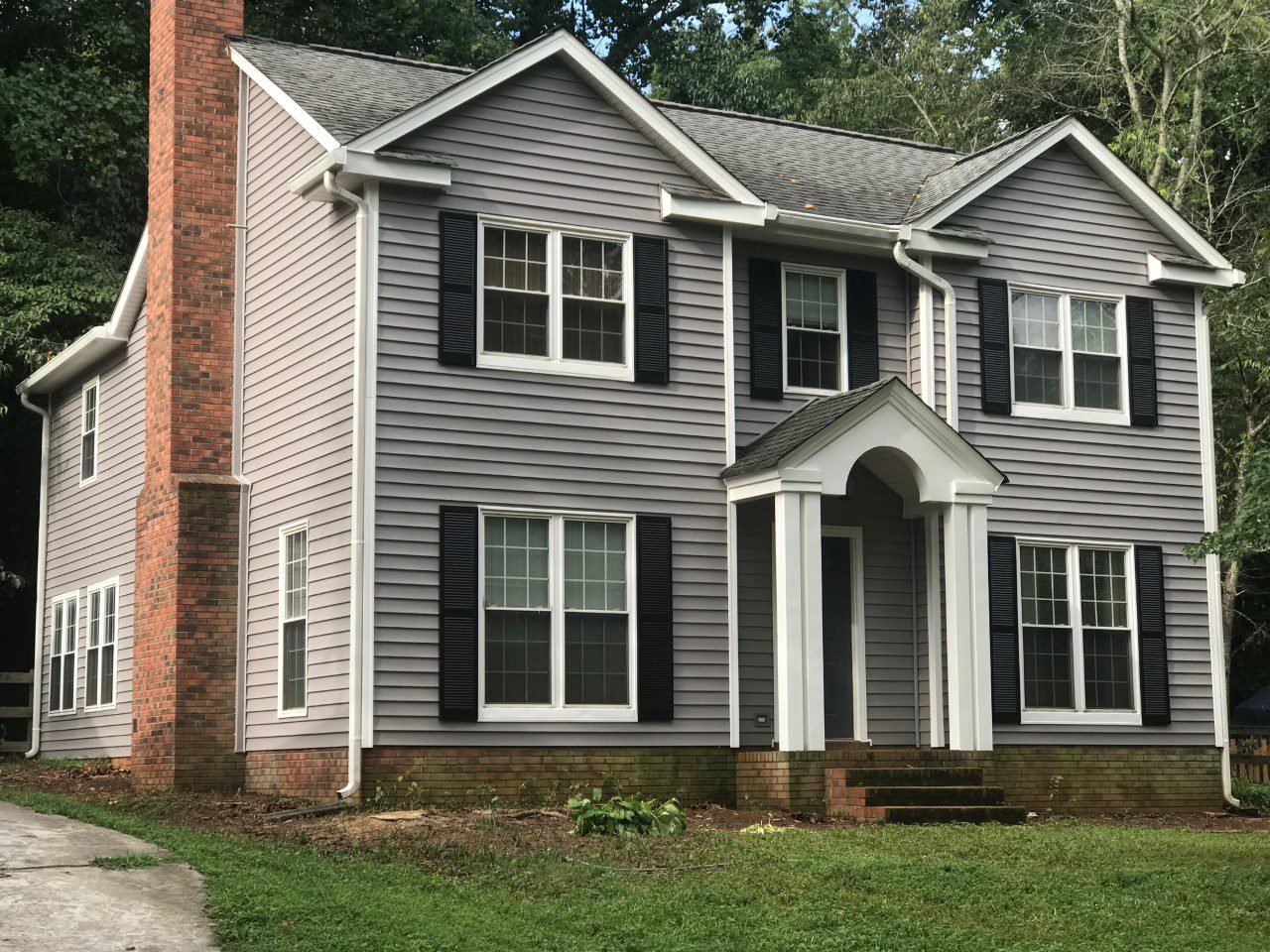 Energy-Efficient Replacement Windows
Is your Blakeney or Ballantyne home in need of new windows? We're expert window replacement installers. A broken or ill-working window is an eyesore and could drive your energy bills up. With energy-efficient replacement windows, you can solve both issues. We offer Simonton and Marvin windows that are available in many different hues and formats, including windows with black frames, which are architecturally stunning.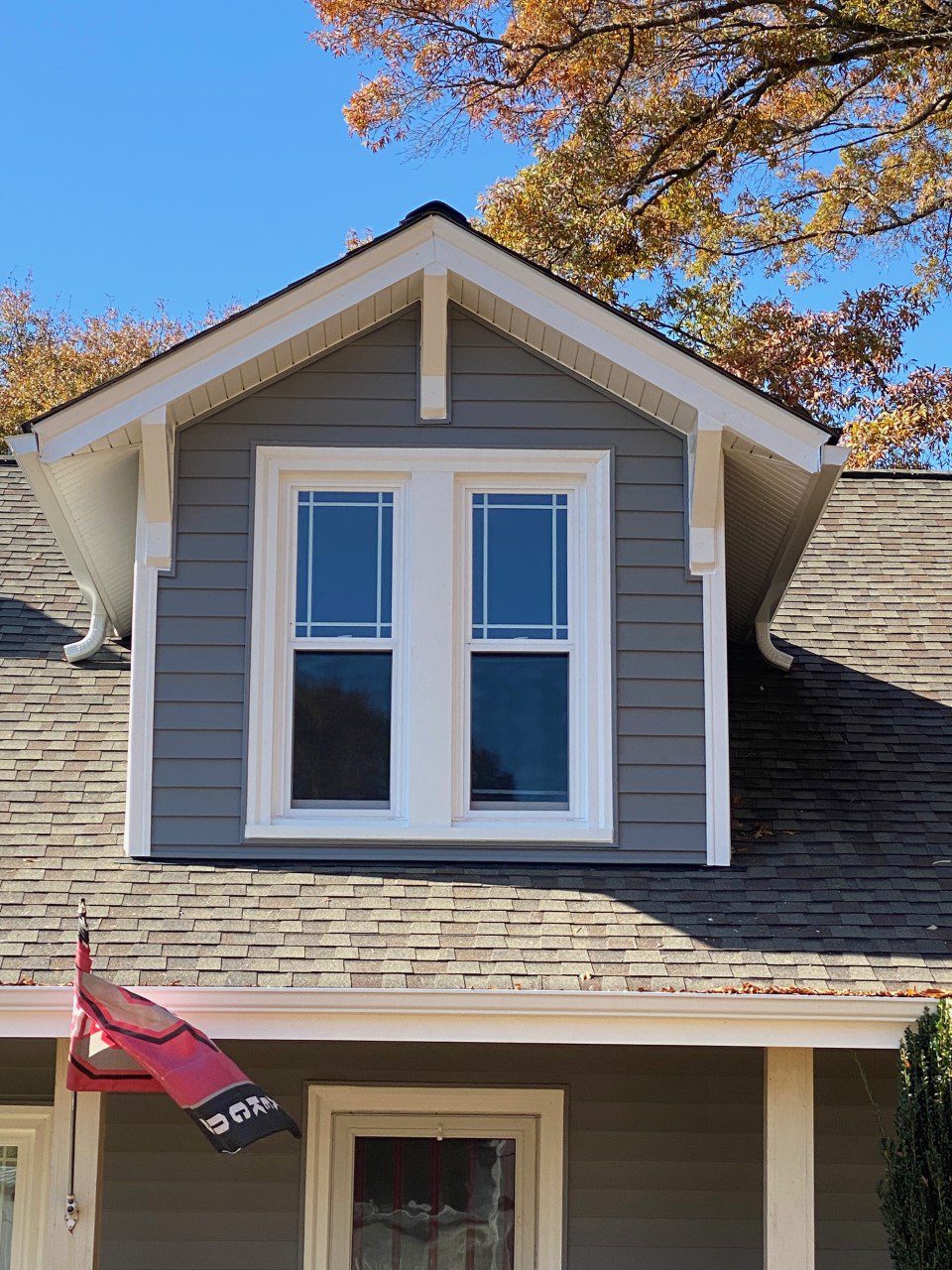 Roofing Services
Your home's roof is critical to how it looks and its integrity. Roofs last many years, but replacements are necessary. We specialize in architectural shingles, which are high-end and distinct, a perfect look for estates in SouthPark. Along with the roof, we can take care of all the other elements like ridge caps, fascia, gutters, and more.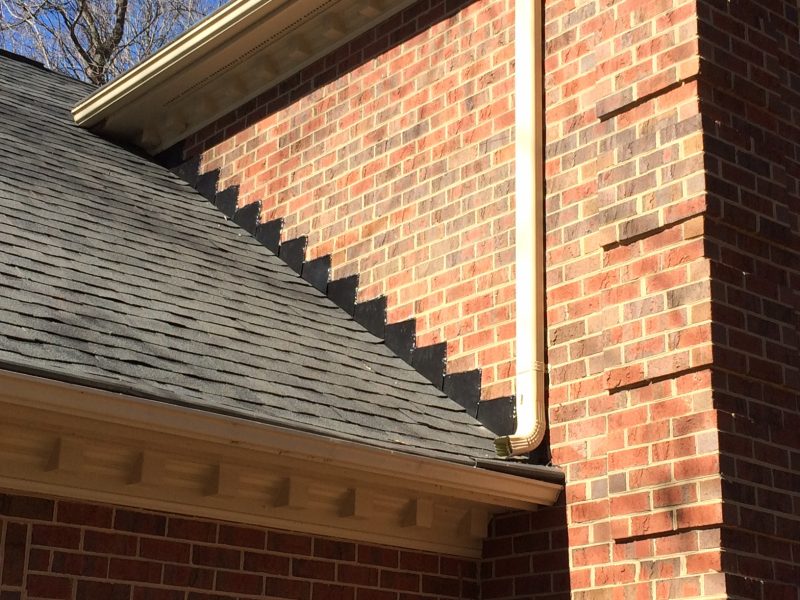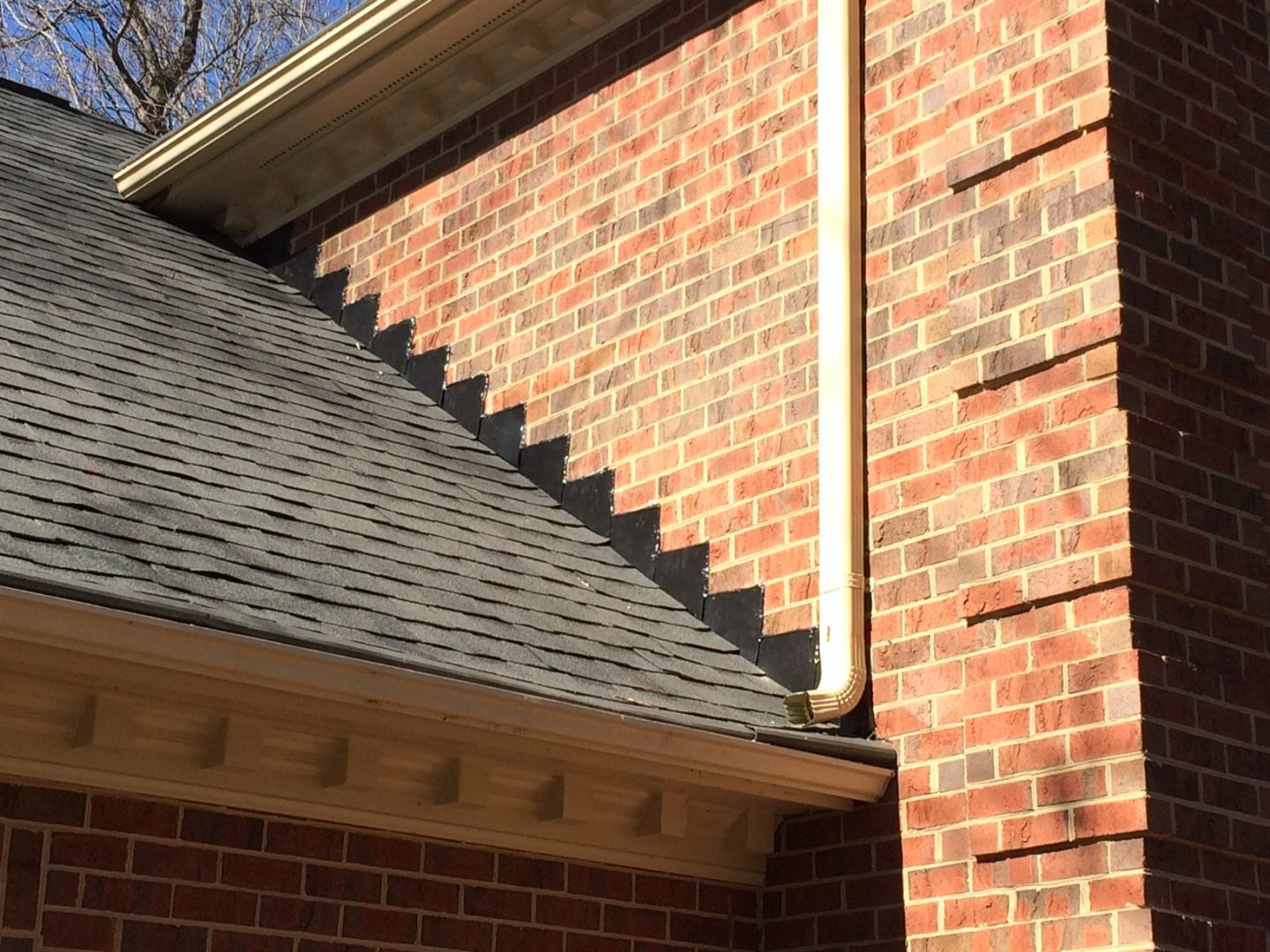 Accents and Finishing
Do you want to give your South Charlotte home even more style? Then we can help with custom accents and finishing work. We are true craftspeople able to take your idea and make it happen. Some examples include columns, molding, trim, railings, and other architectural aesthetics.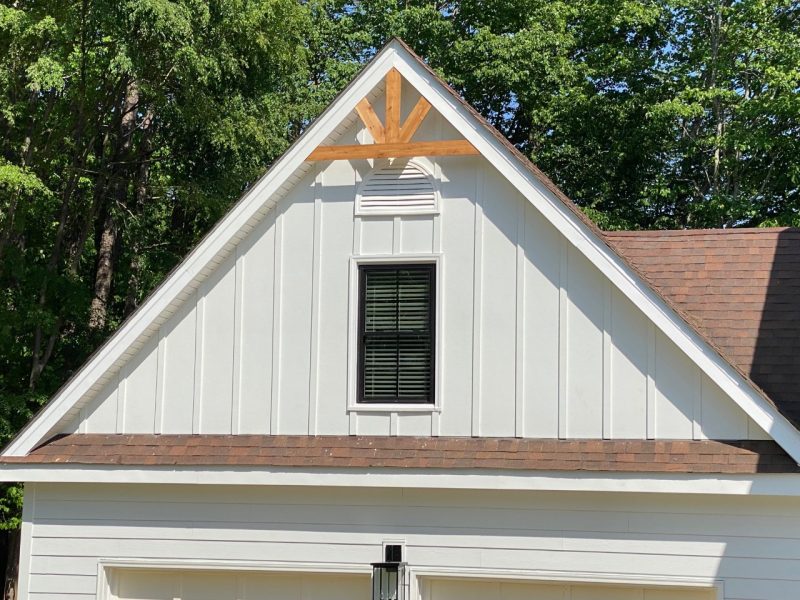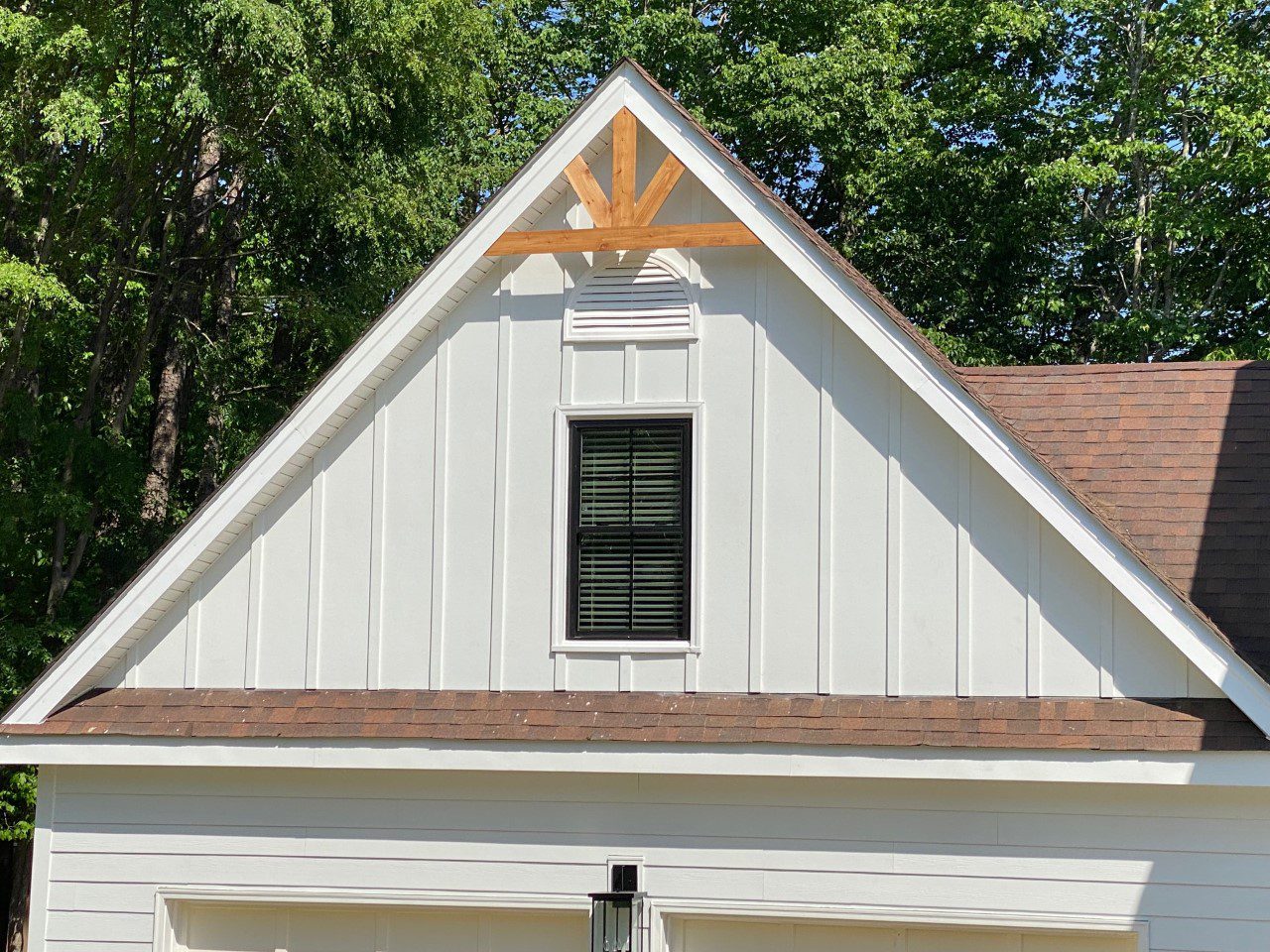 South Charlotte homeowners—contact the team at Belk Builders today to start your exterior home improvement project (704) 400-4710.