Modern farmhouse is still one of the most popular design styles, and you certainly don't need to be on a farm to pull off the look. Your home can have a traditional split-level in South Charlotte, just like this feature project. Just because a home's style was one thing when it was built doesn't mean you're stuck with it. Anything's possible with inspiration, quality materials, and help from experts like Belk Builders.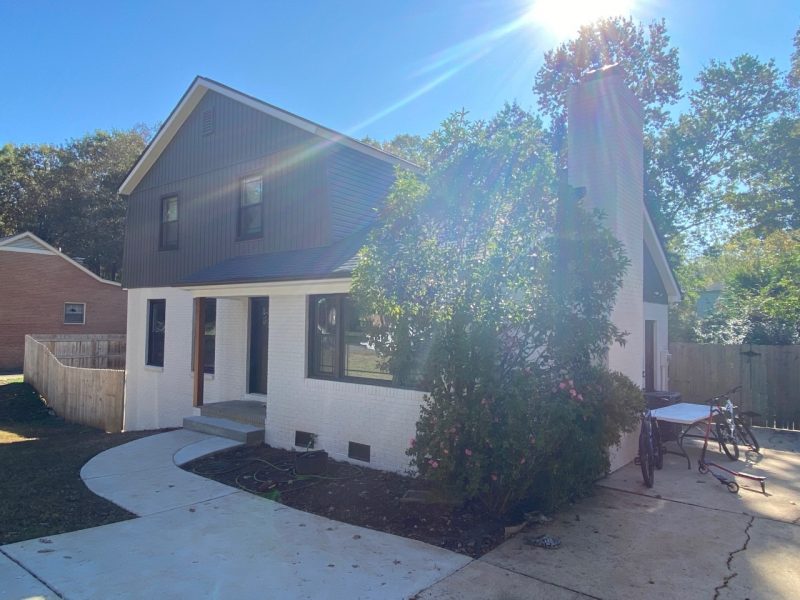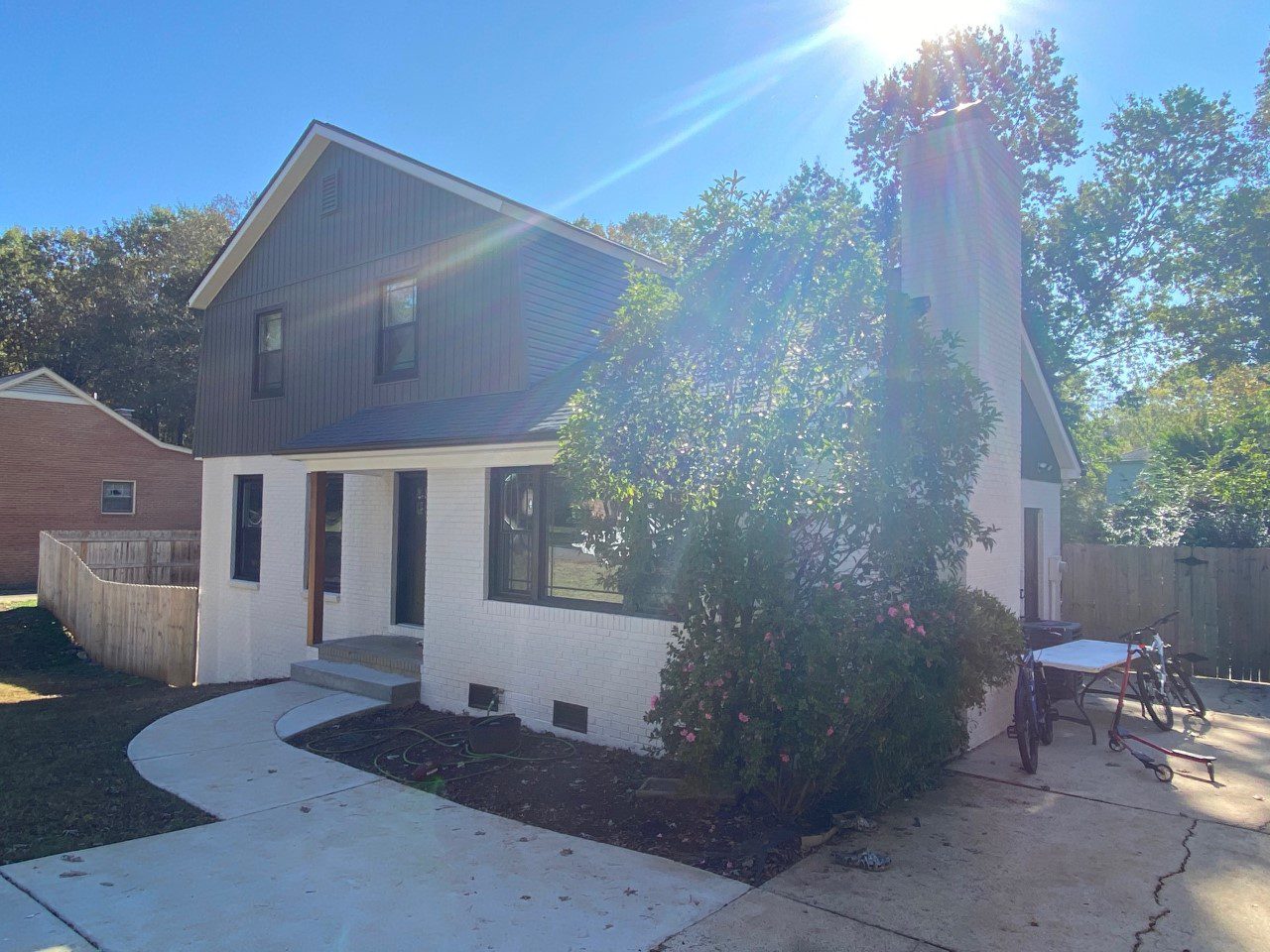 The Mansard Roof: From Eyesore to Eye Candy
The hallmark of a split-level home is the mansard roof, which is a four-sided gambrel-style roof with two slopes. The existing material on this section of the house was shingles that were beginning to fail and buckle. The shingles weren't attractive and weren't doing their job of protecting the home's structure.
Our team removed all of these and installed vinyl siding in a horizontal board and batten style, which is a key characteristic of a modern farmhouse, on the front of the house. The dark gray color adds definition and elegance. The gray is a nice contrast to the painted white brick on the lower level of the house.
Black Windows Add Charm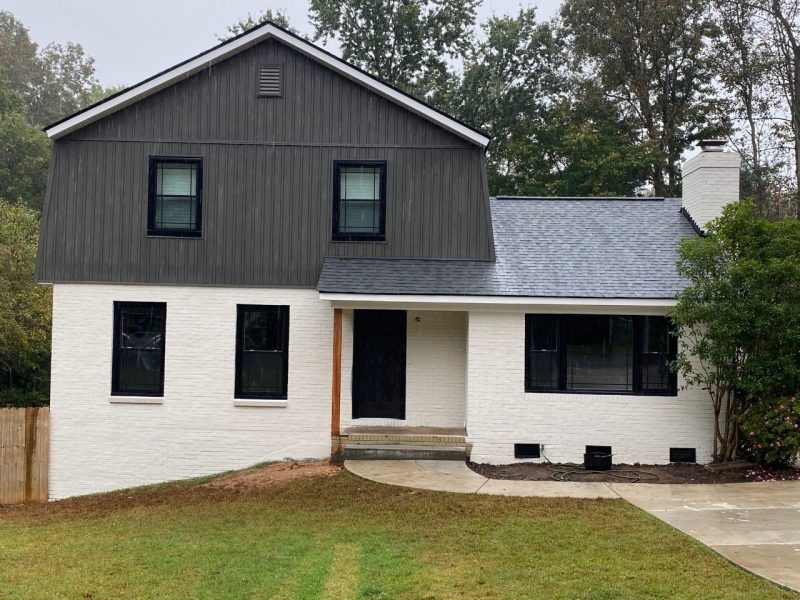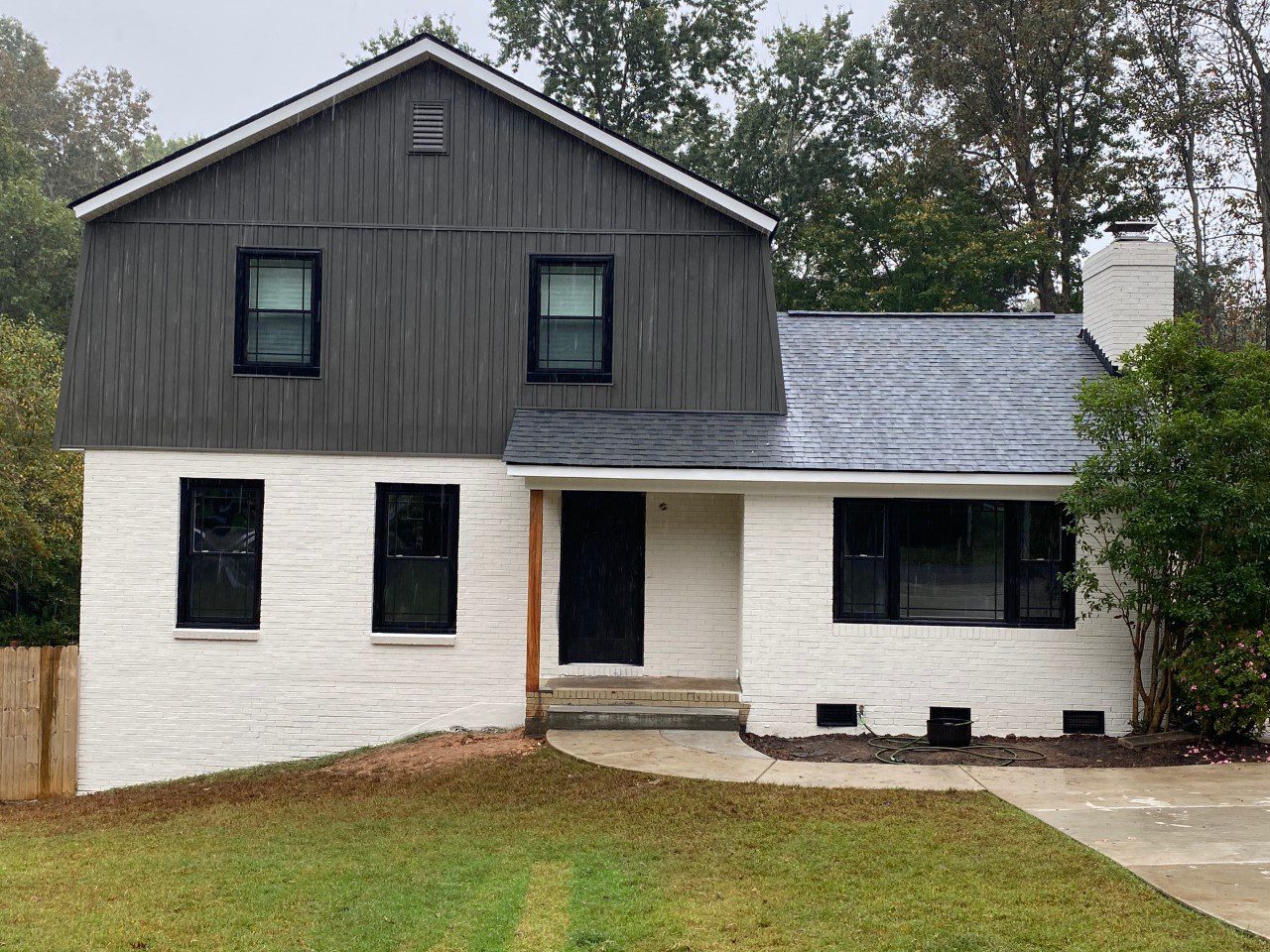 The homeowner also had new black frame high-quality replacement vinyl windows installed. The windows include a prairie grille pattern, another signature modern farmhouse attribute. These durable and gorgeous windows add visual interest against the gray siding and white brick.
Small Touches Add More Whimsy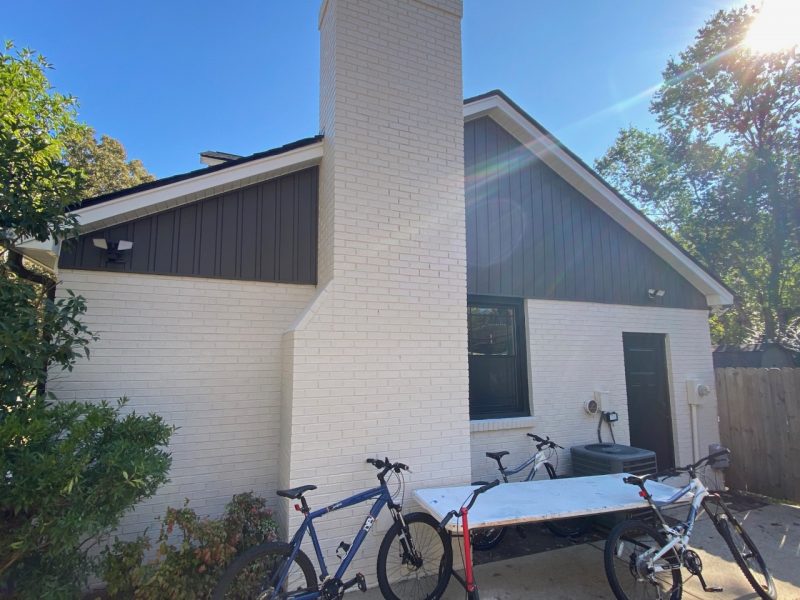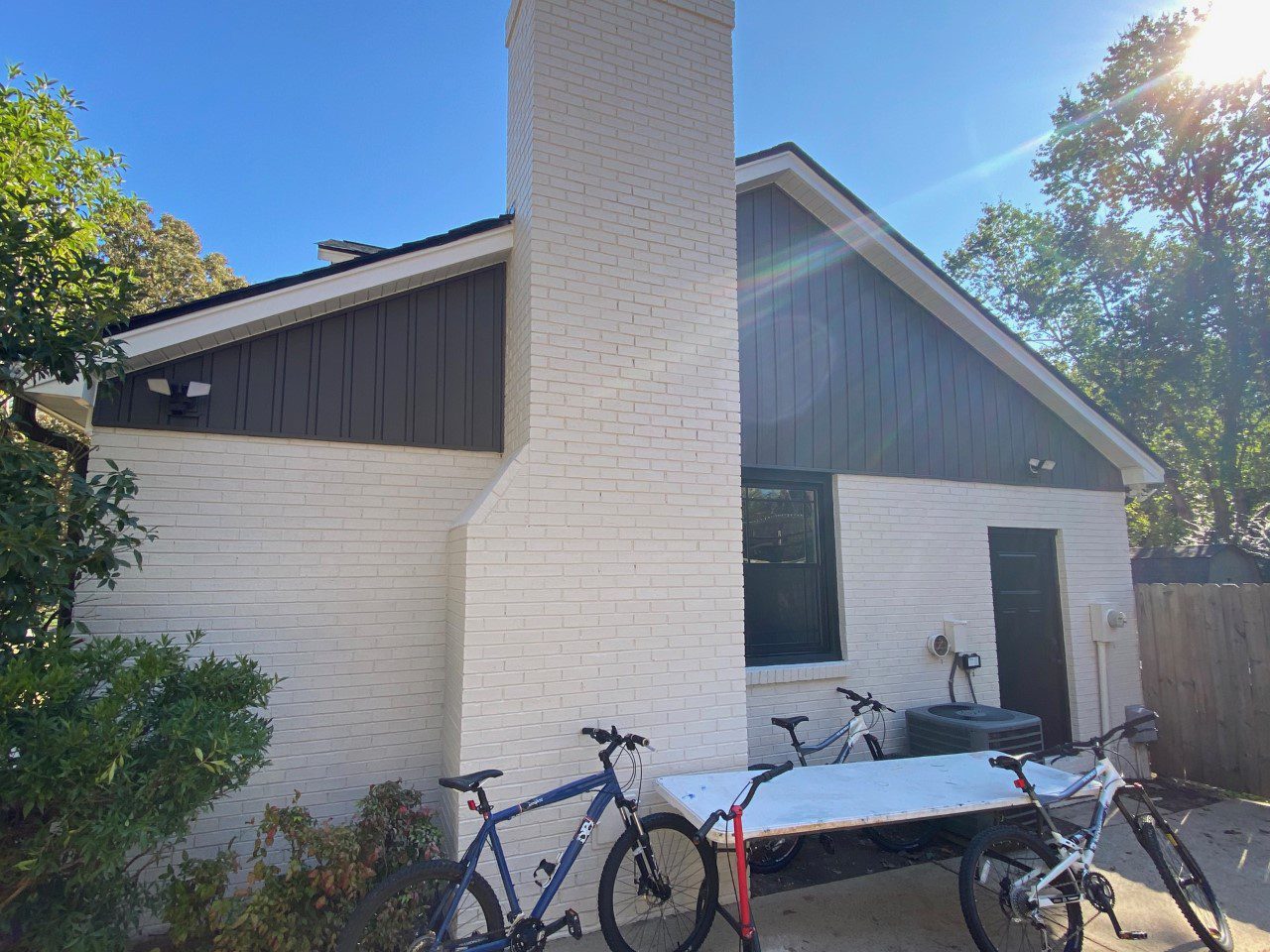 The final part of the renovation includes some unique details that carry the theme. We extended the soffits, using the same gray vinyl siding. Then added a copper eyebrow to the garage area. All these finishing accents bring this home into the contemporary world with hints of farmhouse style all around.
Bring Modern Farmhouse to Your Home's Exterior
We have all the expertise and solutions to transform your house. From brick painting to board and batten siding installation to black frame windows, Belk Builders is farmhouse ready! Contact us today to discuss your ideas.