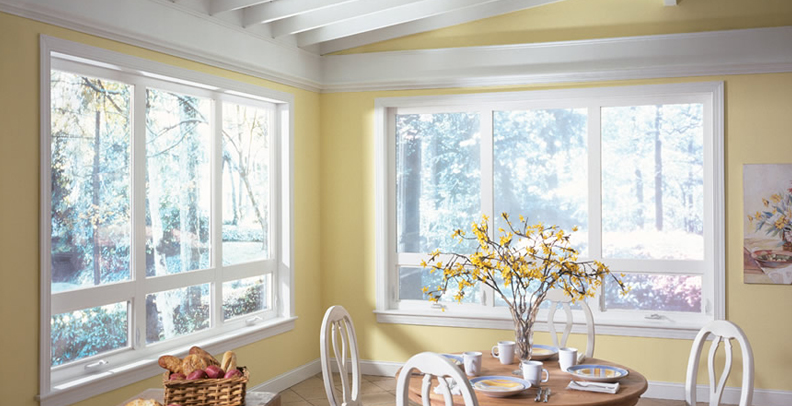 If you'd like to beat the costs that come with high heating and cooling bills after Charlotte's lowest lows and highest highs, look into energy-efficient casement windows. These windows keep the right temperatures where they should be, whether it be in or out.
Along with energy-efficiency, other advantages of casement windows include a stylish design, customizable with a large variety of sizes, trims and colors, functionality because of the vertical seam which allows the window panes to be swung outward instead of up and down and fantastic ventilation. With Charlotte's hot summer months, casement windows are a great way to save on your energy bill and keep the fresh air flowing!
Testimonials
I made a great decision in going with Belk Builders. I shopped around and received four estimates. After considering value, quality and price, I feel confident of my decisions
The quality of their workmanship and materials were first class. I would definitely recommend Belk Builders to all my friends and neighbors.
I was highly impressed with everything- the price, the quality of the windows and the workmanship.
My wife and I didn't think we could afford the work but with the financing options and low interest rates they offered, it fit perfectly into our budget.
I now have the best looking home in our neighborhood. Thanks
They finished job looks exactly the way I expected. They did exactly what they said they would. Great job!
I was very pleased to work with Belk Builders.
Kent was very nice and polite. He explained everything in detail and asked us what we wanted rather than wasting our time with items we were not interested in.
The installation crew knew what they were doing. I was extremely impressed with their eye for detail and their clean up after the job was completed.
They kept in contact with me before and during the job, answered all my questions, were on time and finished in a timely manner.
I was surprised the owner stopped by every day to check on how our job was progressing. He would then knock on my door and ask me if I had any questions. I was impressed.
They offered several more options in materials than the other companies I interviewed.