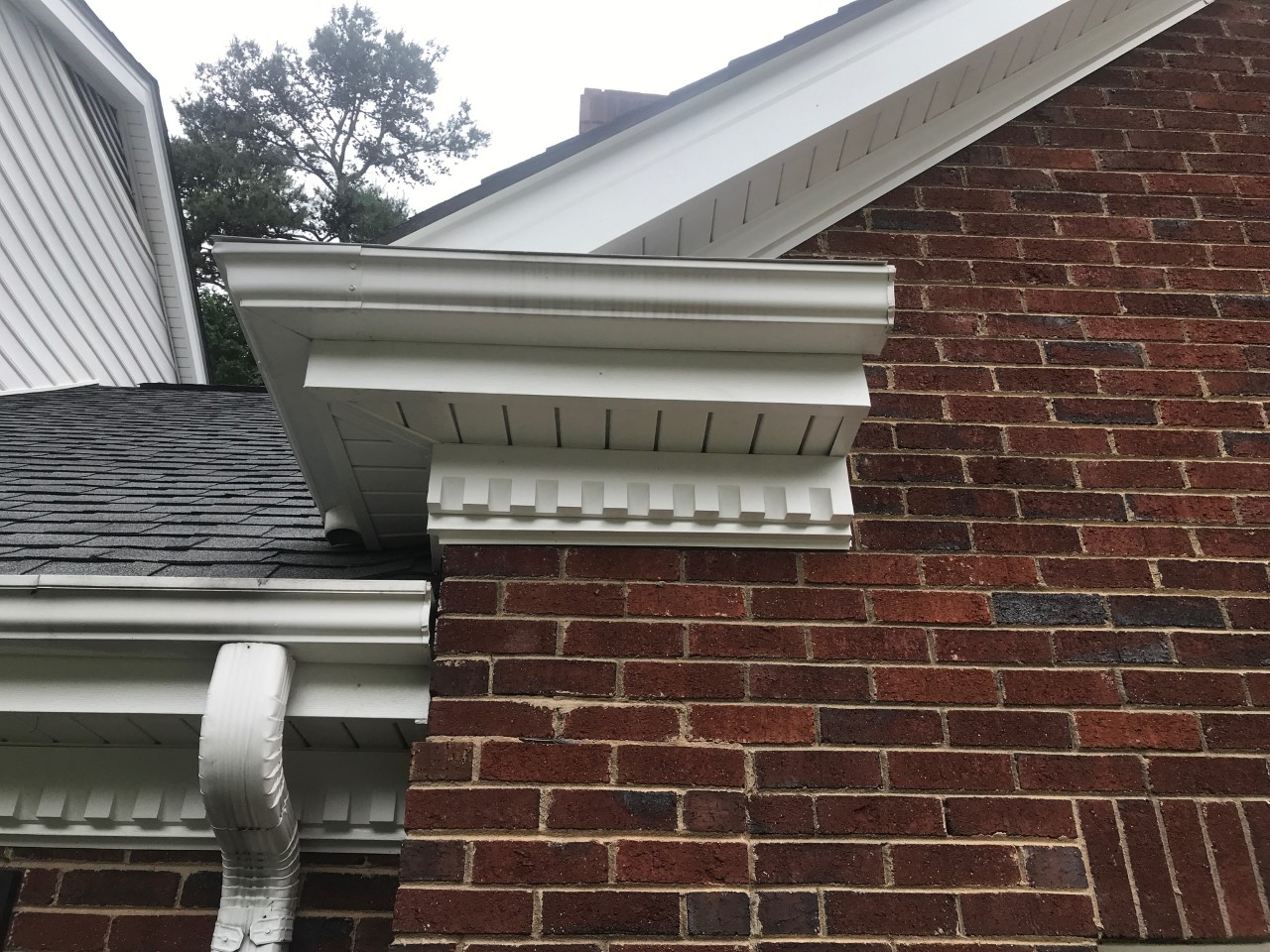 Dentil molding, cleverly named because of its resemblance to a set of teeth with small blocks continuing around the upper part of the molding, is a great ornamental and versatile design used to add a Romanesque look to your home. This type of molding is traditionally white but designers have been adding color or leaving the wood bare lately for a more unique look. Easily customizable and classically beautiful, dentil moldings are a great way to finish off the style of your Charlotte-area home.
Testimonials
The installation crew knew what they were doing. I was extremely impressed with their eye for detail and their clean up after the job was completed.
My wife and I didn't think we could afford the work but with the financing options and low interest rates they offered, it fit perfectly into our budget.
I made a great decision in going with Belk Builders. I shopped around and received four estimates. After considering value, quality and price, I feel confident of my decisions
They kept in contact with me before and during the job, answered all my questions, were on time and finished in a timely manner.
They offered several more options in materials than the other companies I interviewed.
I now have the best looking home in our neighborhood. Thanks
I was highly impressed with everything- the price, the quality of the windows and the workmanship.
The quality of their workmanship and materials were first class. I would definitely recommend Belk Builders to all my friends and neighbors.
They finished job looks exactly the way I expected. They did exactly what they said they would. Great job!
I was very pleased to work with Belk Builders.
I was surprised the owner stopped by every day to check on how our job was progressing. He would then knock on my door and ask me if I had any questions. I was impressed.
Kent was very nice and polite. He explained everything in detail and asked us what we wanted rather than wasting our time with items we were not interested in.