Creating a sunroom in a home brings the outdoors in with all the comfort of a living space. For this recent Charlotte home porch to sunroom conversion, the homeowners wanted to update this addition and modernize the materials. The existing porch was dated and not energy-efficient, making it not so pleasant during very cold or hot weather.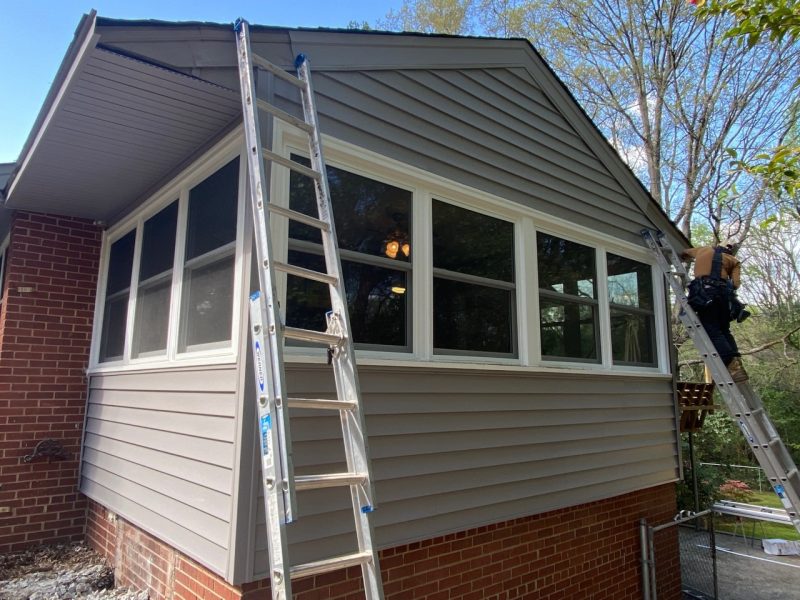 Find out how Belk Builders completed this unique exterior renovation.
Removing the Old Porch
As you can see from the before pictures, the porch addition had stairs leading in from the outside and old "jalousie" windows. We began by removing the stairs. The stair removal was necessary so that access to the new room was within the home, so it flowed with the rest of the layout.
The windows and siding were removed next. From there, our crew had a clean slate to start building the homeowner's dream sunroom.
The New Sunroom Provides a Place to Relax
The most important part of any sunroom remodel is the windows. There are now three windows at the front and back and four on the side. They now let the sun nestle the space, but the room's temperature should remain the same with energy-efficient windows. The homeowners will be able to gaze at the bright days from the windows but still feel comfortable.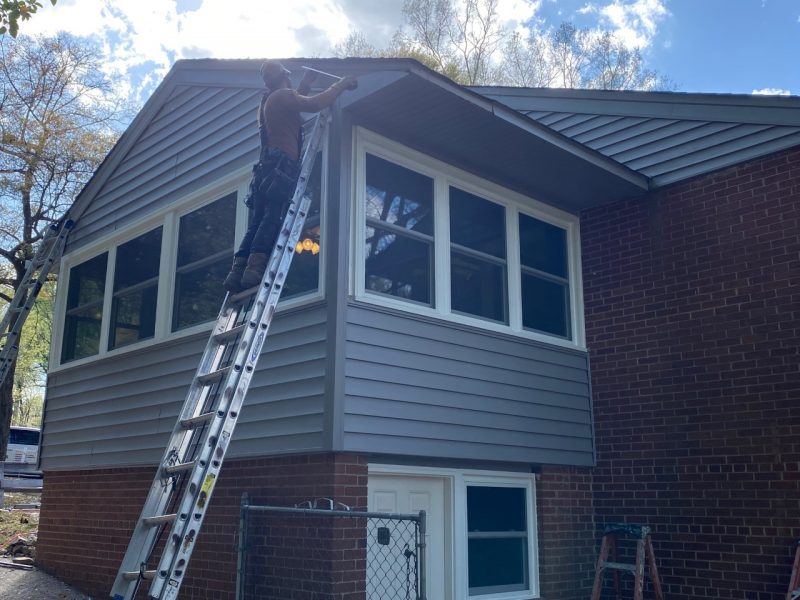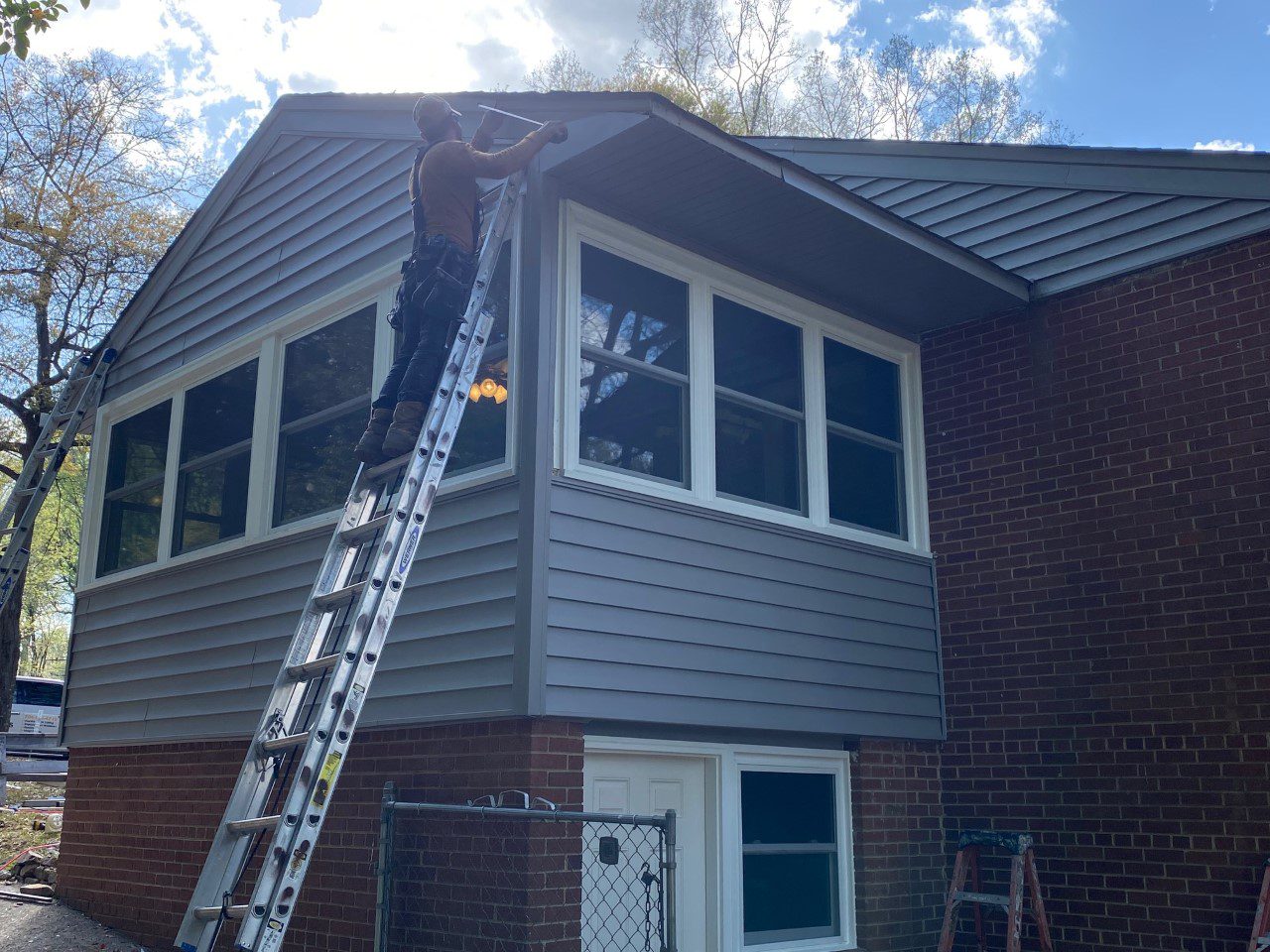 New Siding Modernizes the Exterior
The second part of this exterior transformation was adding new horizontal siding. The vinyl siding has a clean, modern look. It's low maintenance and dependable, so homeowners don't have to worry about the constant upkeep of the home's exterior. The white trimmed windows pop against the darker siding giving the property much curb appeal.
More Details for a Refreshed Exterior
We completed the job by adding a few more finishing touches. First, we trimmed the gable at the opposite end of the home to match the sunroom side, providing a cohesive look for the house. New soffit and fascia were also part of this project. Replacing the soffit and fascia wasn't only for aesthetics, as we painted it to match the siding; it also protects the home against the elements.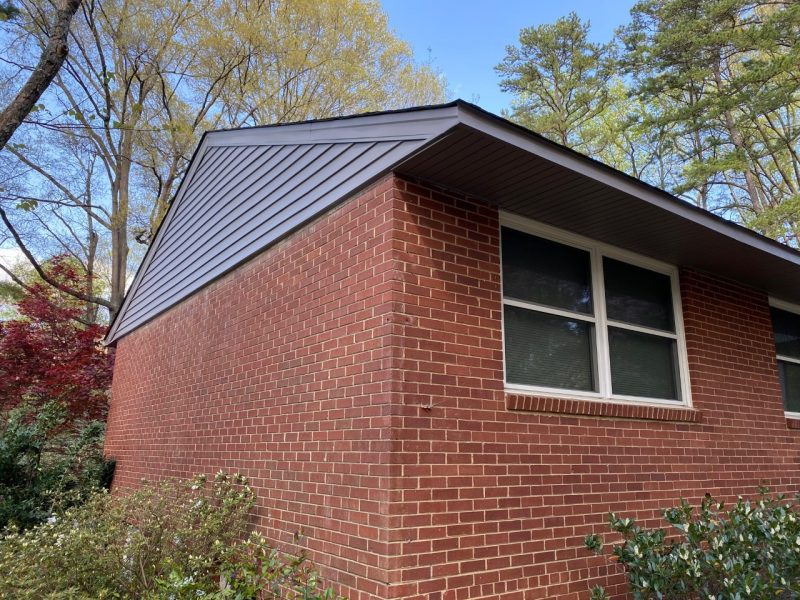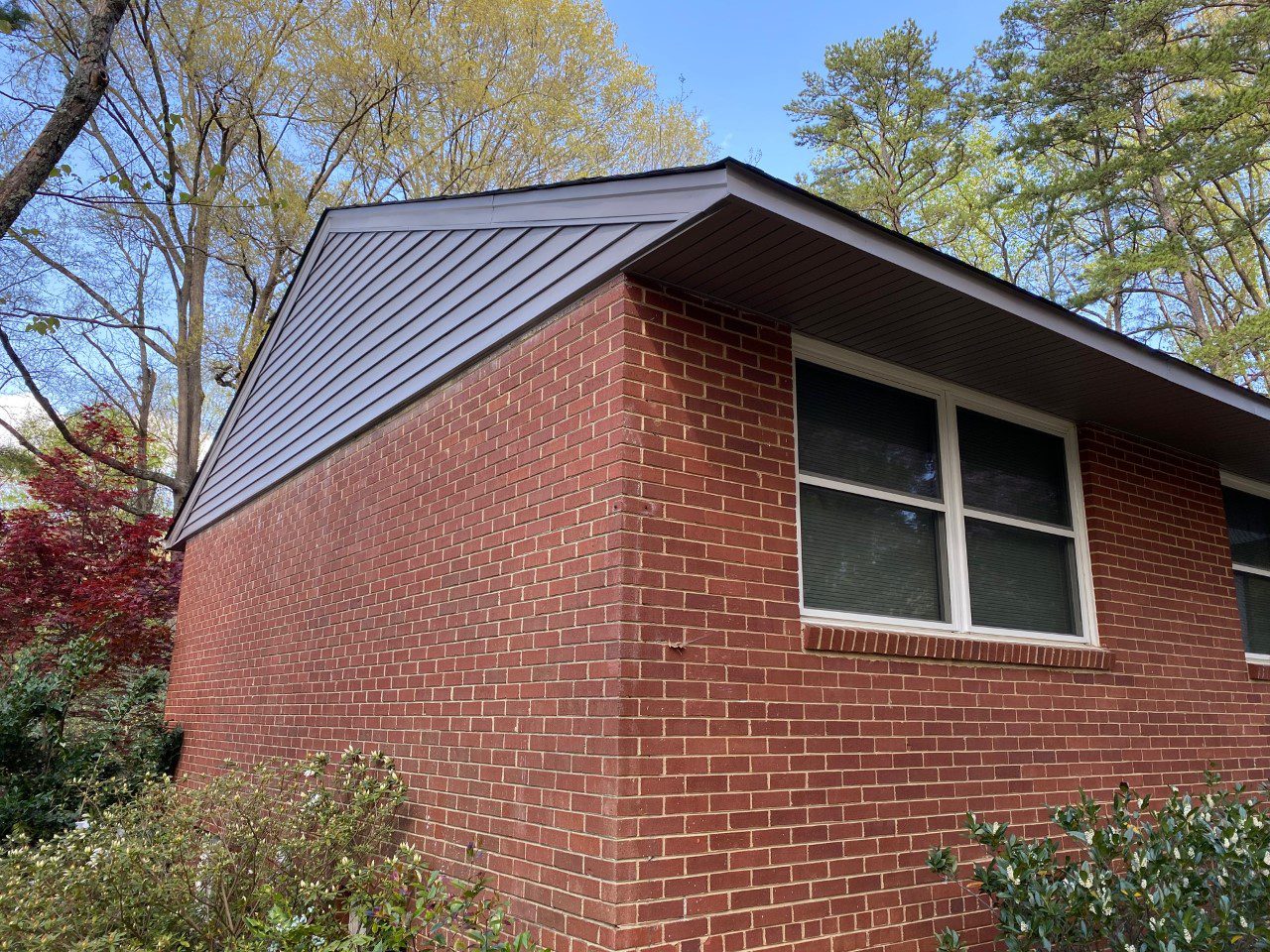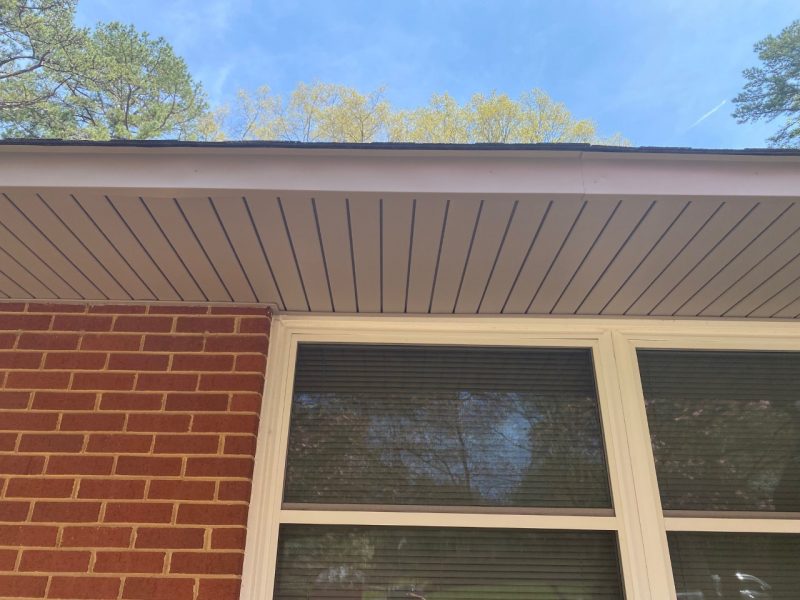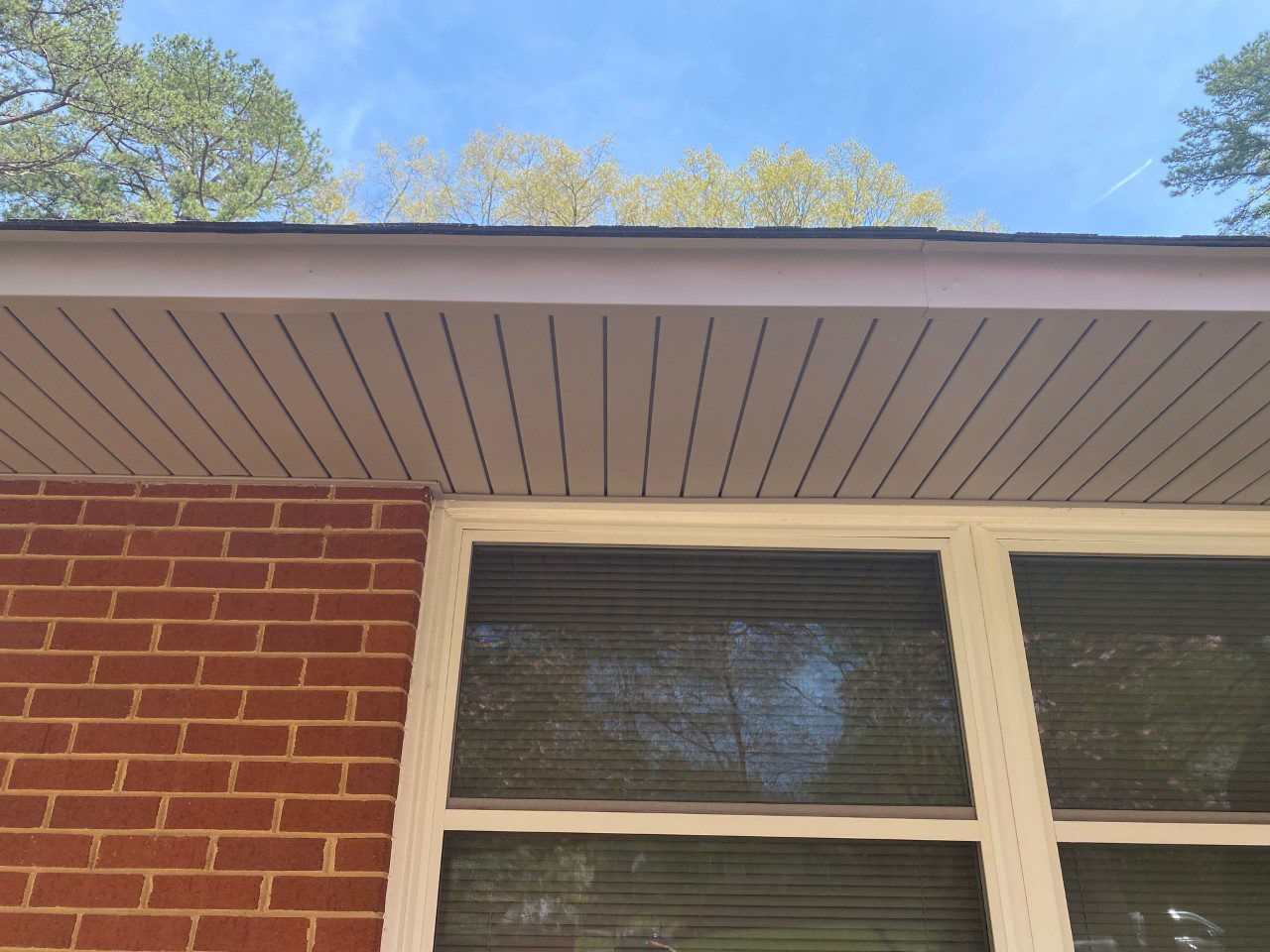 Exterior Remodeling Is Our Expertise
We're glad to share with you one more exciting feature project. No exterior remodel is ever the same, and we're always happy to make a homeowner's vision come true. Because of the experience of working on unique projects, we can do just about anything to improve and change a home's exterior.
How do you want to remake your exterior? Whatever the answer, Belk Builders can do the job. Contact us at 704-400-4710 to get started.