Upgrading your home's exterior often focuses on two main elements—beauty and function. A structure needs both, and there are many products that can deliver. In this latest feature project, we installed new Mastic vinyl siding and replacement vinyl windows. The transformation elevated the property to be one with both high appeal and integrity.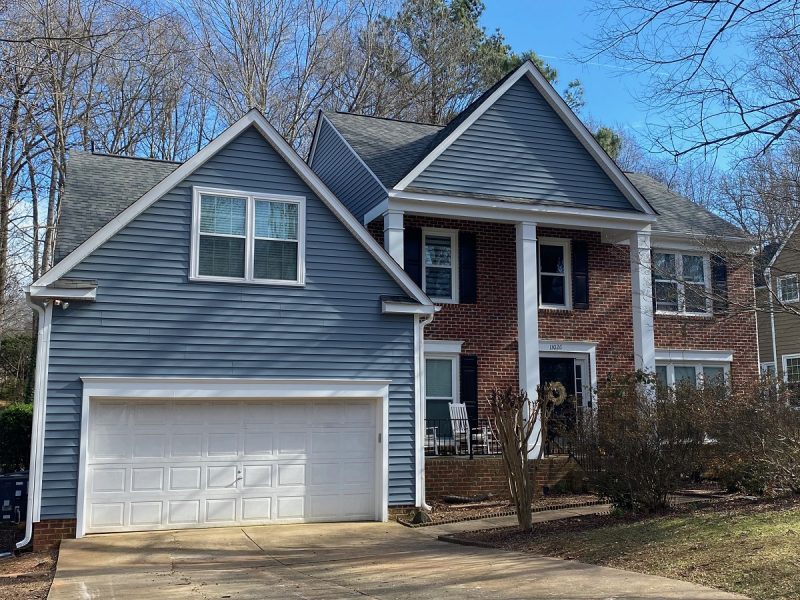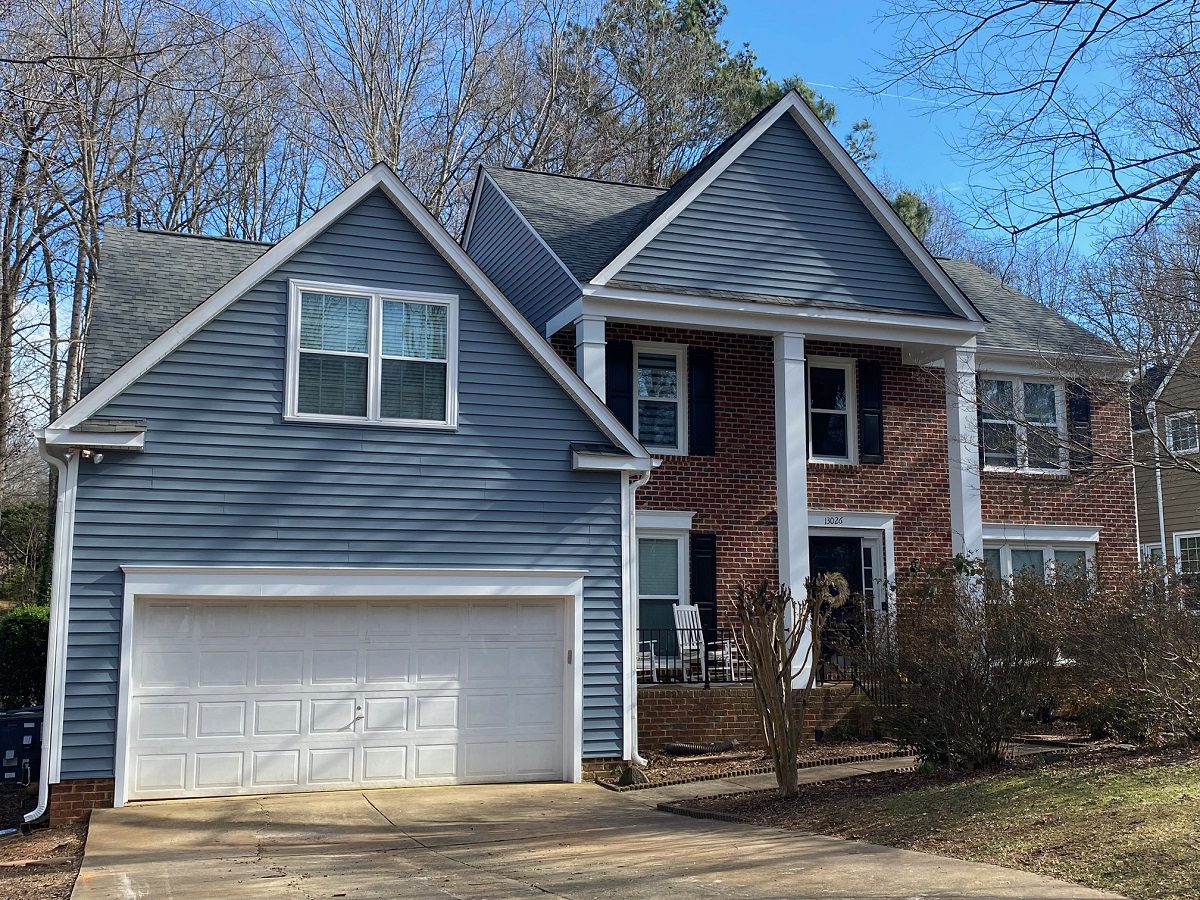 Keep reading to learn about the products and how they gave this house an amazing new look.
Mastic Vinyl Siding Is Durable, Attractive, and Color Fast
For this Huntersville home, the siding was a key component of the exterior and in need of a refresh. The homeowners reviewed several options and selected Mastic vinyl siding. Mastic is an excellent brand, delivering durability, aesthetic appeal, and little maintenance. The product we used on this house was 5-inch lap siding.
Its durability is apparent in the fact that it requires little maintenance, performs well in our climate, and provides an energy-efficient exterior. Aesthetically, it mimics the look of real wood without the cost or work.
Its color, in this case, English Wedgewood, is also fade-resistant due to a three-layer process. First, it includes a base layer to withstand temperature changes and prevent warping. The middle layer consists of a cooling compound that reflects light and heat, keeping the boards cooler. Finally, the top layer disperses heat, which enables energy to flow both ways and further protects against fading. As a result, the homeowners won't need to repaint to keep the color fresh and vibrant.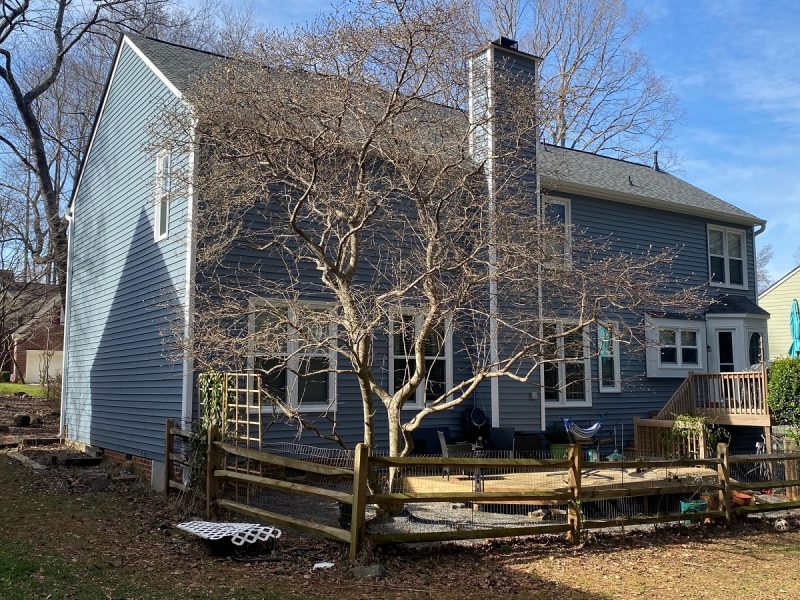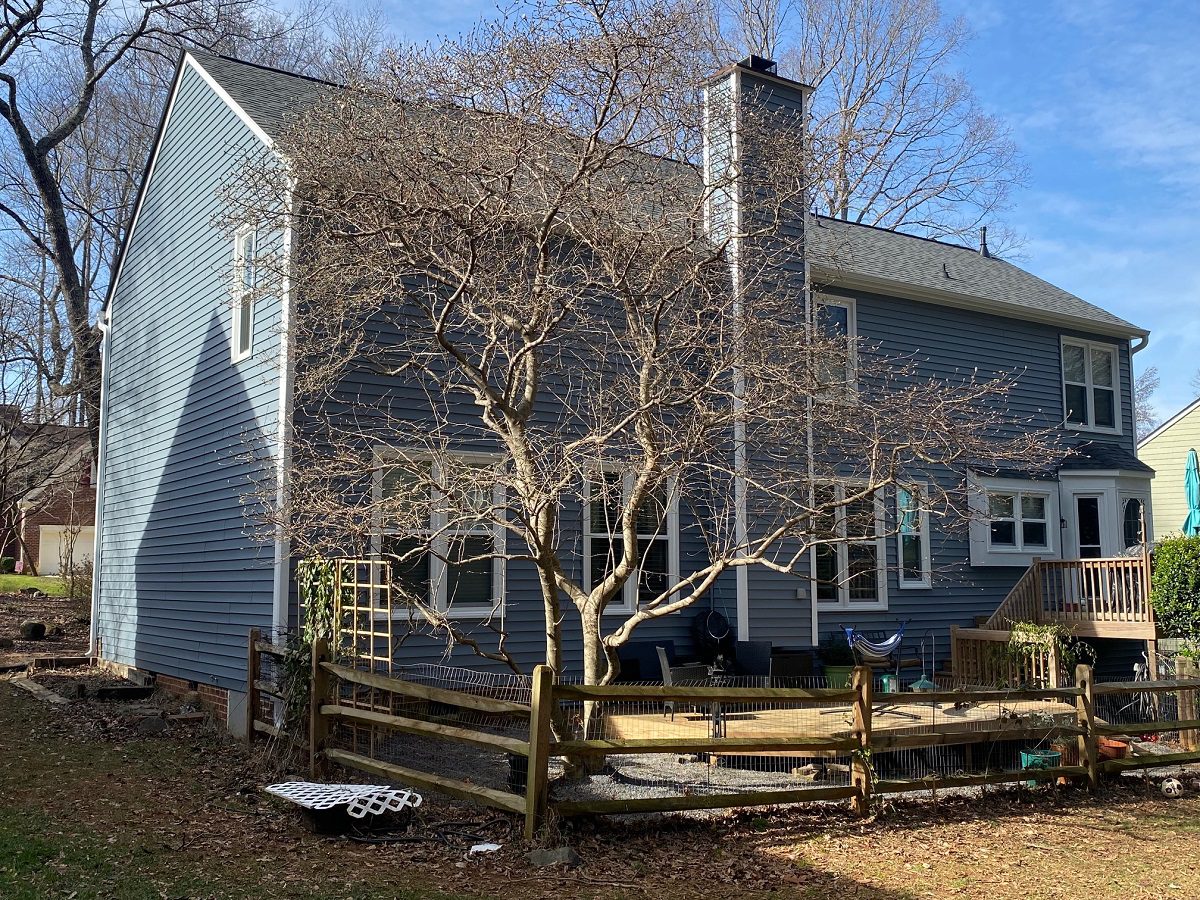 The stately blue of the siding provides a more contemporary yet classic look, which complements the brick nicely. It makes a statement in a subtle way while also being unique and distinctive.
In addition to the siding replacement, we also installed replacement vinyl windows.
Replacement Windows Deliver Efficiency and Appeal
With new windows on the house, the property gets a boost in energy efficiency and beauty. Windows are often the biggest blind spot in efficiency for a home. When windows are past their prime, they begin to let more air out and in, which makes it harder to keep the space cold or warm, depending on the season.
The replacement windows will make it much easier, as they include attributes and construction that improve the seal. The glass also has qualities like Low-E, which means they minimize the amount of UV sunlight that can pass through the glass.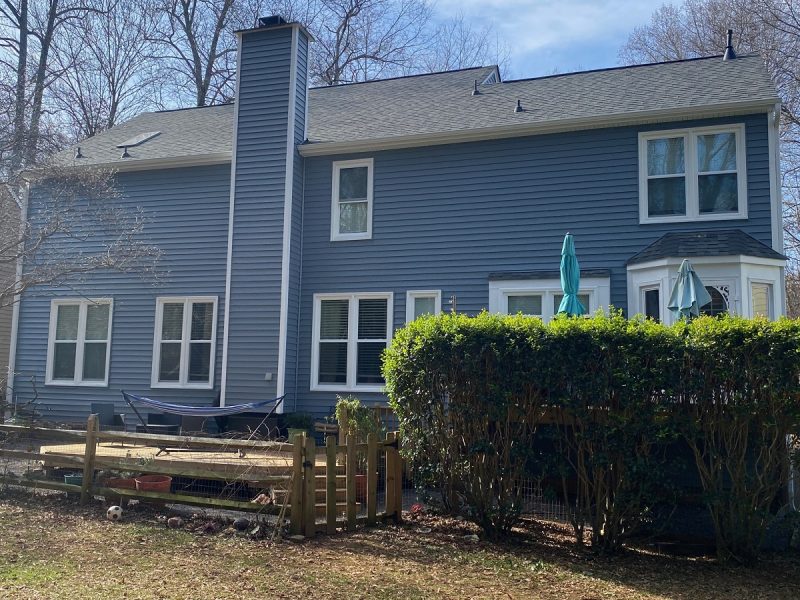 In addition to efficiency, well-installed, functioning windows add to the home's curb appeal. They'll be able to enjoy these hard-working, attractive windows for years to come.
Is Upgrading Your Home's Exterior on Your List for 2023?
Is this the year you finally say goodbye to failing siding and windows? There are so many options for siding—colors, styles, configurations—and replacement windows; you can find the right match for your taste and budget. Contact our team today to get started!