The exterior of homes isn't infallible. Depending on the materials, siding can fail. Unfortunately, that's been a significant issue with houses that have Masonite siding. In this latest feature project, we'll take you through the transformation of a Concord home, from worn to welcoming.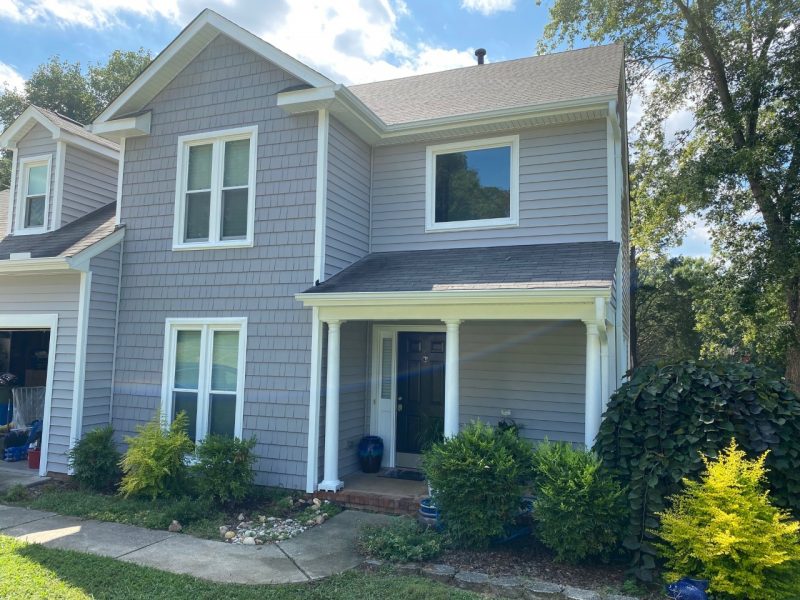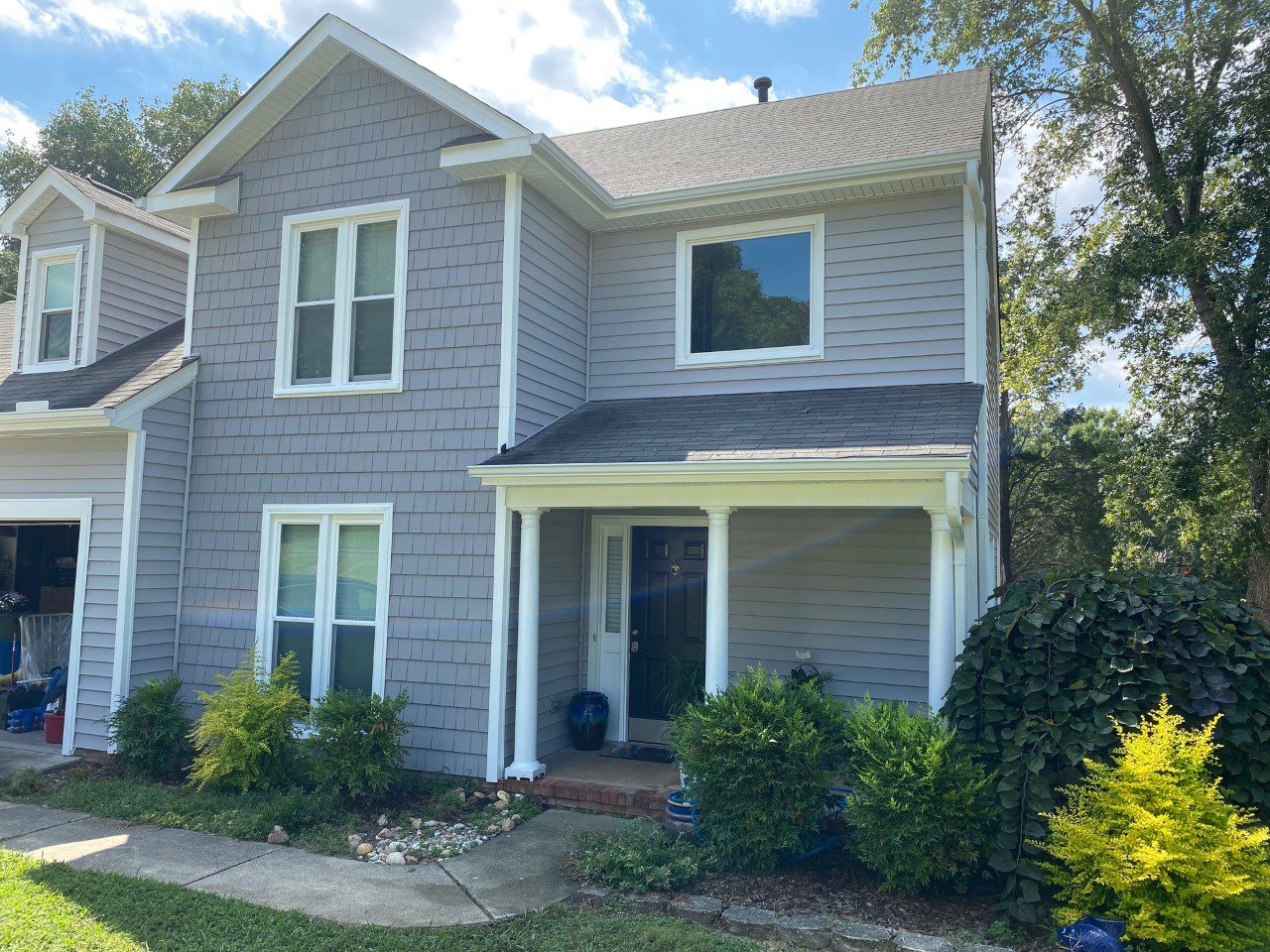 Removing the Masonite Siding
Masonite siding was a very popular option for homeowners years ago. It provided the look of wood without the maintenance, as it contains wood fibers. In theory, the product sounded like it would be durable. That wasn't the case, and moisture became the biggest threat to the material because of the wood fibers. The product began to buckle, swell, and rot, leading to its mass removal and subsequent discontinuance.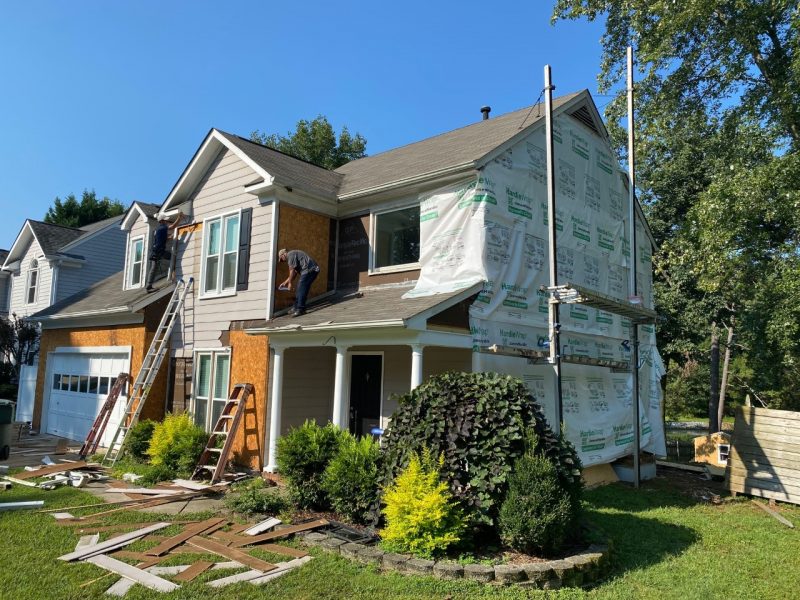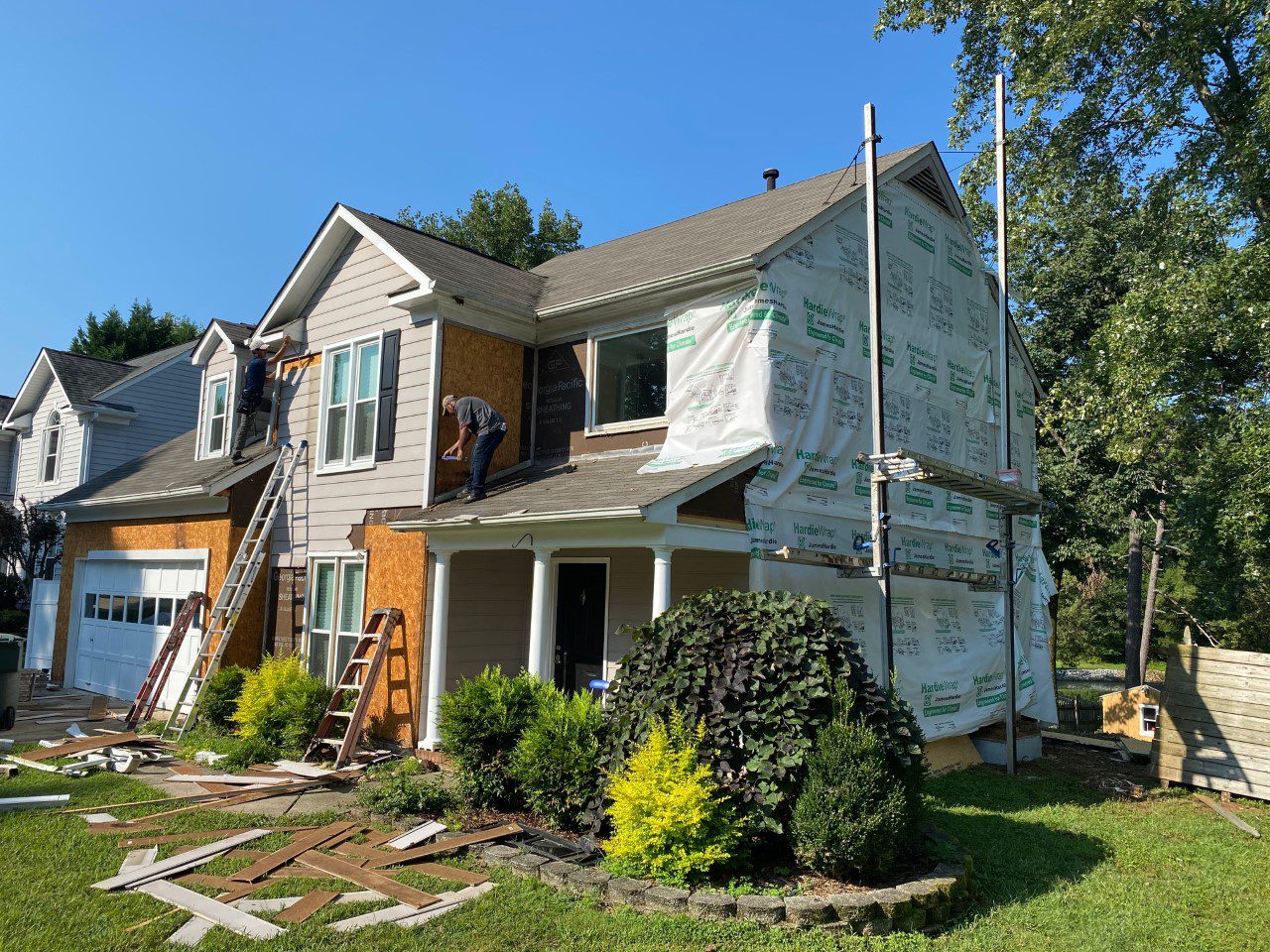 We removed all the Concord home's Masonite siding and made any repairs. As you can see from the before pictures, the old siding impacted the framing underneath it.
In addition, we took down the chimney box on the side of the home, as there was rotting, and the homeowners never used the fireplace. We then patched the roof like it was never there.
Installing New Mastic Vinyl Siding
After repairs were made post-removal, we installed Cedar Discovery 5-inch Mastic replacement vinyl siding, a product of PlyGem. The siding mimics the look of real cedar shake without any of the work required to maintain it. It's a strong and durable material that resists dings and dents. Due to its double-thick nail hem installation, it can also withstand extreme winds up to 180 mph.
The siding has great details that add texture. A dramatic shadow line also offers aesthetic appeal. The material is also eco-friendly and recyclable.
Finishing Touches Complete the Look
In addition to the new siding, our team also added a few finishing touches. We installed new window casings, door casings, soffits, and gutters. All these areas add to the appearance of the home as well as to its function and protection. Casings, soffits, and gutters should always be in good working order to avoid damage from moisture.
Ready to Start Your Transformation?
Replacing worn-out exterior elements of your home will certainly make it more beautiful. It also makes it more reliable and durable. Each part of this project delivered curb appeal while also structurally reinforcing the home to withstand the forces of nature.
No matter what your exterior renovation needs are, you can trust the team at Belk Builders. Contact us today to discuss your project.