Replacing old and damaged siding is always a transformative process for a home. Siding is more than an aesthetic for the exterior. Its durability and protective attributes keep the interior of a house safe from moisture and other issues.
In this feature project, the existing side was Masonite. We replaced it with a product we haven't talked about before, CraneBoard® vinyl siding.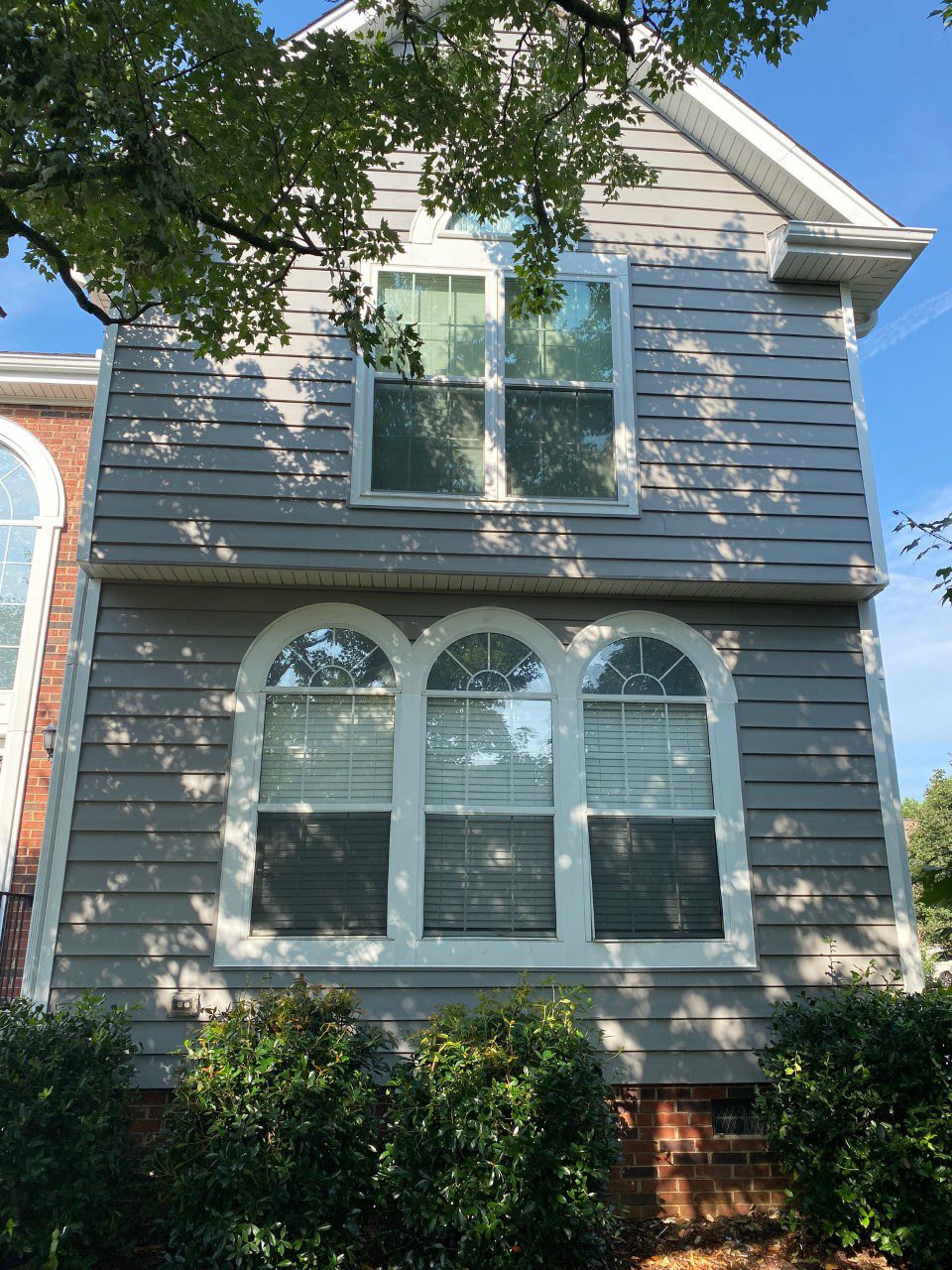 Goodbye Masonite, Hello CraneBoard®
Masonite siding was a popular option years ago, but it had a great weakness when it came to moisture prevention. As a result, many homes with Masonite experienced damage and wood rot. The key to remedying these issues is to remove it entirely. It should never remain intact with new siding installed over it.
In this project, we removed all the Masonite siding and made any repairs necessary. We also rewrapped the exterior with Tyvek HomeWrap. With a clean slate, we then placed the new vinyl siding on the house. This process ensured that the siding was flush, so there were no exposure areas.
The CraneBoard® siding that took its place is vinyl and seven-inch insulated. The boards have superior insulating power, much more than almost any other material. It can even withstand hurricane-force winds. It's also termite resistant and won't warp, buckle, or sag. Additionally, it's low maintenance and eco-friendly, as it's manufactured from recycled materials.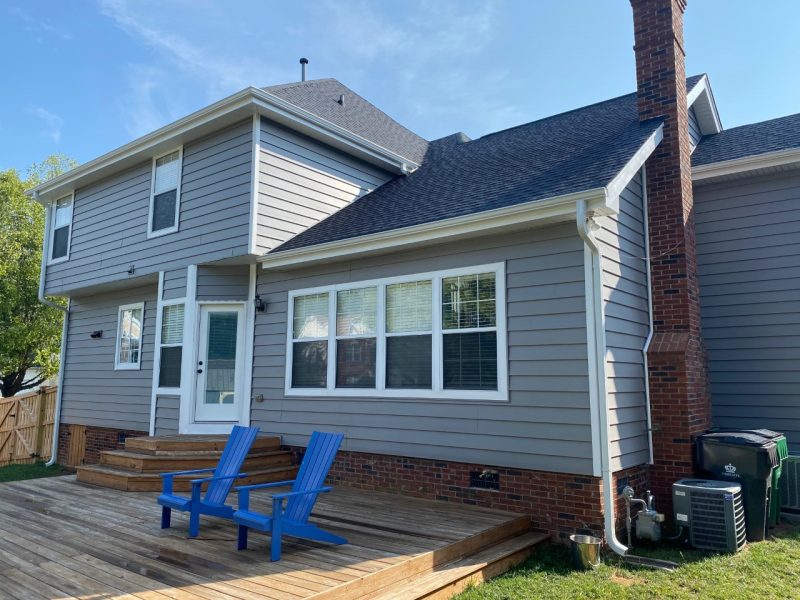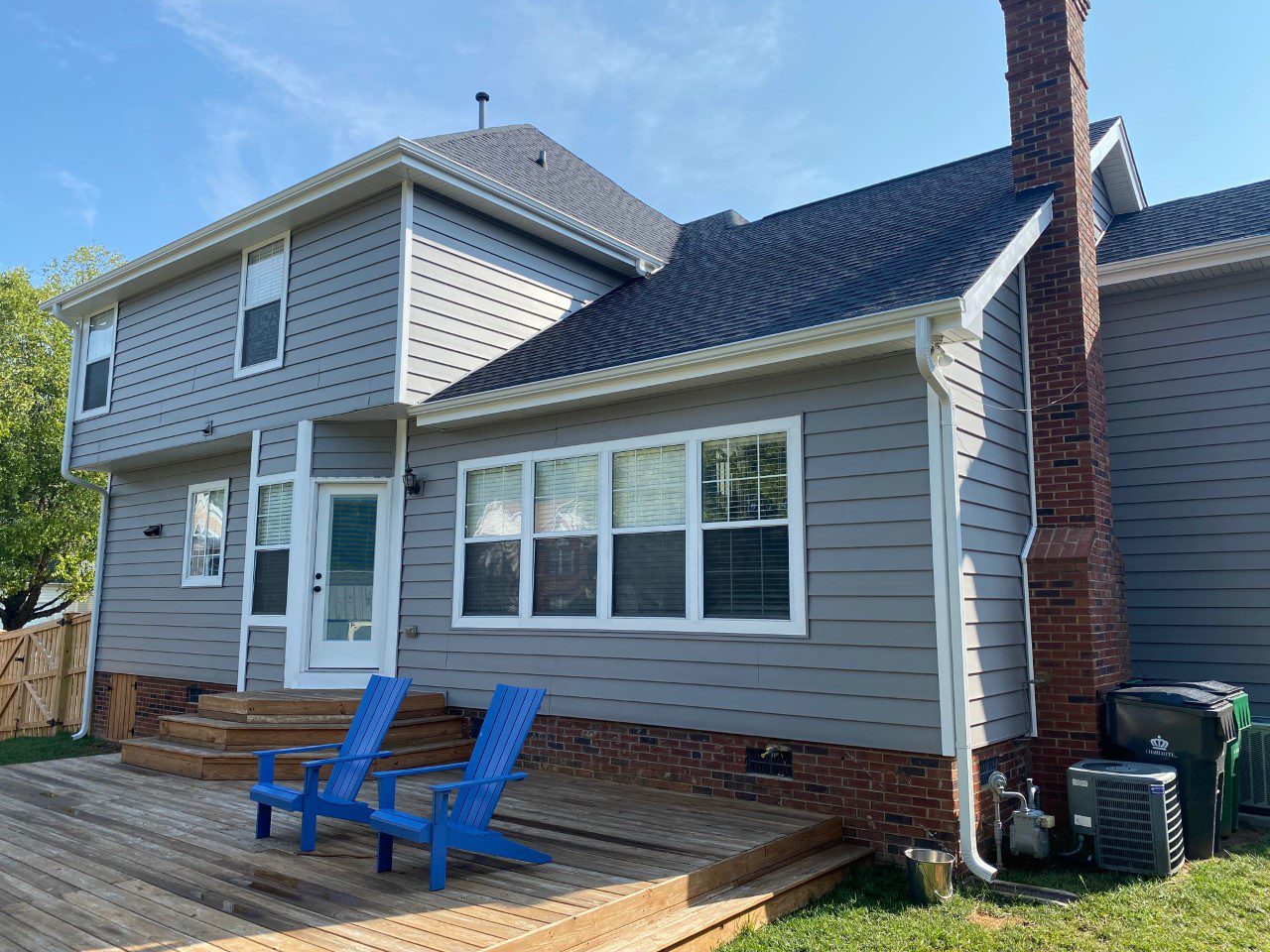 The homeowners had many color and style options from the manufacturer. They choose a great neutral, Graystone. It complements the brick areas of the home and the white windows and trim.
The homeowners are now enjoying both the curb appeal and robustness of their home's new exterior!
Does Your Siding Need an Update?
If your home's siding is failing, now's the time to address it. The longer you wait, the more damage could occur. We are happy to inspect your current siding and give you an honest recommendation about its lifespan.
Contact Belk Builders today at 704-400-4710 to learn more about siding replacement solutions.