Transformations are sometimes subtle, but our latest feature product is dramatic. This cottage-style house located in Huntersville shed its old, worn siding and windows, emerging into a home with exceptional curb appeal.
New Vinyl Siding Revamps the Exterior
The property had existing wood siding. While wood is a beautiful natural material. It requires significant maintenance and upkeep. Additionally, wood can easily experience moisture damage and insect infestation.
We removed all the old materials and made repairs as necessary. In its place, we installed Ovation™ vinyl siding by MASTIC, a product of Ply Gem. The double 5" siding is low maintenance, durable, and long-lasting. In addition, it has a cedar texture with deep shadow lines for the look of wood without the work.
Its Hang-Tough™ technology makes it more resistant to cracking, impact, and thermal distortion versus other vinyl siding products. A panel locking system grips panels together, reducing the chance of any becoming loose due to wind or water damage.
The gray hue is neutral yet eye-catching. With advanced color processing, it won't fade or diminish over time.
Modern Windows Bring Style and Energy Efficiency
The home also had failing wood windows, which we removed. Older wood windows can be challenging for energy efficiency. They are susceptible to weather changes, contracting and bowing easily. The homeowners won't have any of those worries with their new Simonton vinyl windows.
Simonton replacement vinyl windows are high-quality and are ENERGY STAR® rated, helping reduce energy bills.
The white trimmed windows also include a Prairie grille on the top half, adding more charm to their design. With the white against the gray siding, the home keeps its character but upgrades the performance of the windows and siding.
Finishing Touches Complete the Look
To bring everything together and ensure the protection of the home, we also redid all the soffits and covered the knee braces. This upgrade completes the home's makeover and improves the property's structural integrity.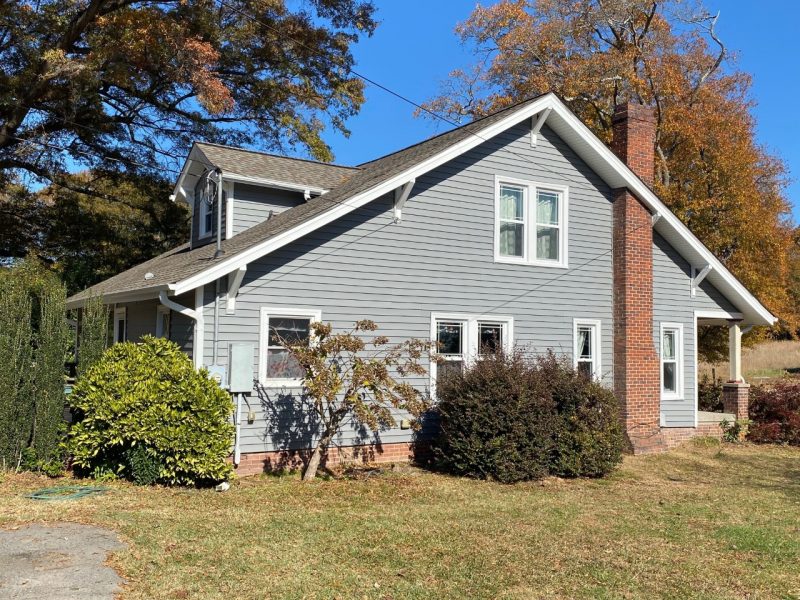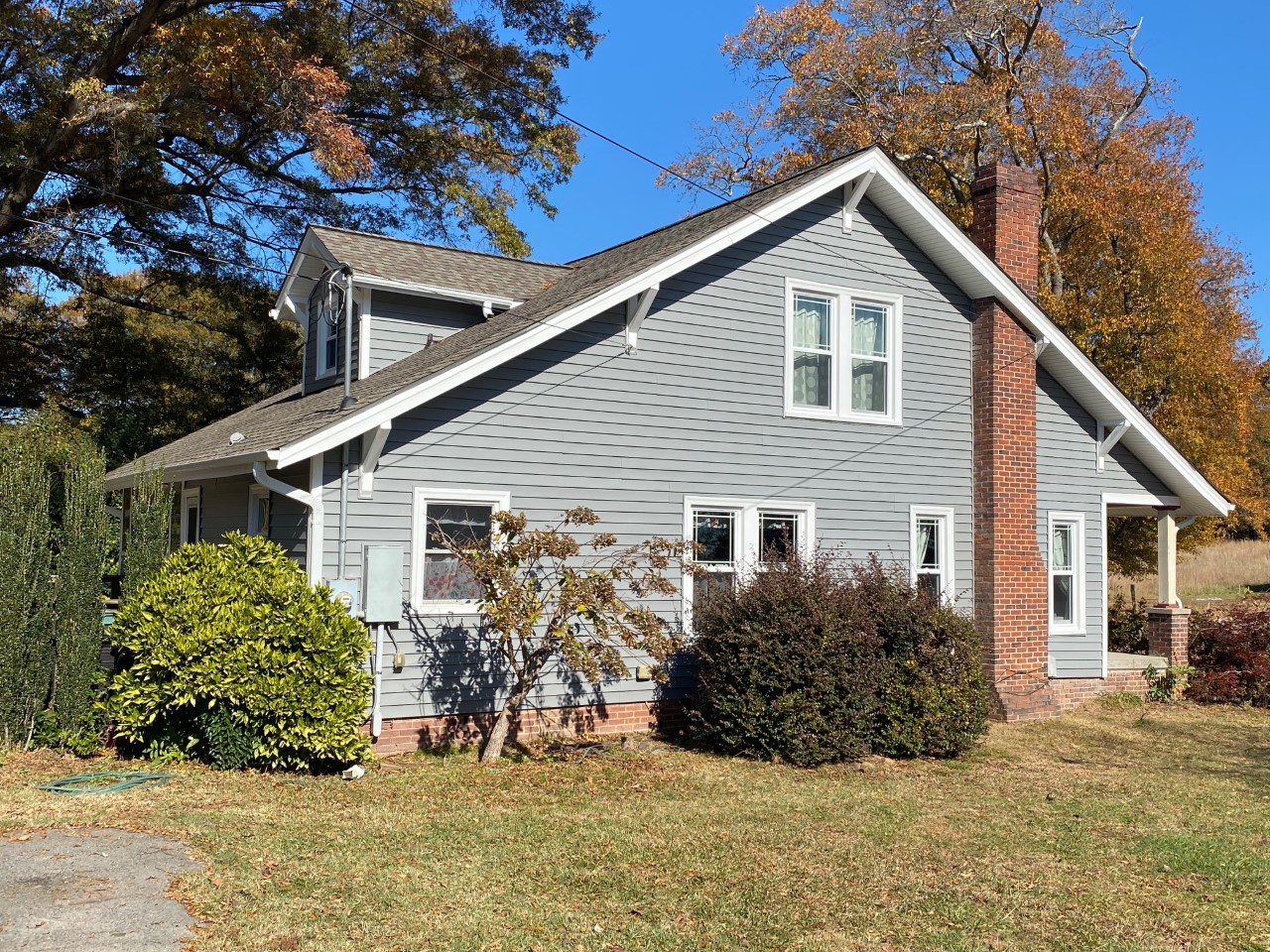 Upgrade Your Home's Exterior with Belk Builders
As you can see from the before and after pictures, this Huntersville house has an awe-inspiring fresh look. The owners also have confidence that the new materials will last for years to come. You can experience this same kind of transformation for your home. Whether you need replacement siding, windows, roofing, accents, or all the above, you can trust the team at Belk Builders. Contact us today to chat about your exterior home needs.