In the vacation rental industry, judging a book by its cover or a house by its exterior is only natural. Most visitors won't see the actual spot until they arrive, so its aesthetic charm has to be noticeable from the images provided. That was the goal for property owners of a bungalow located on High Rock Lake. While it certainly had an amazing location, the home's exterior was in need of an upgrade. The team at Belk Builders was able to reinvent the property with new siding, gutters, soffits, and doors.
Let's take a look at the details of this dramatic makeover:
Hardie® Plank Board and Batten Replace Dated Vinyl Siding
The existing exterior of the house consisted of an off-white, traditional vinyl siding. After years of exposure to UV rays and moisture, it was beginning to fail and impact the appearance of the home. We completely removed all the existing vinyl siding then installed HarideWrap® as the base for the new Hardie® Plank board and batten siding.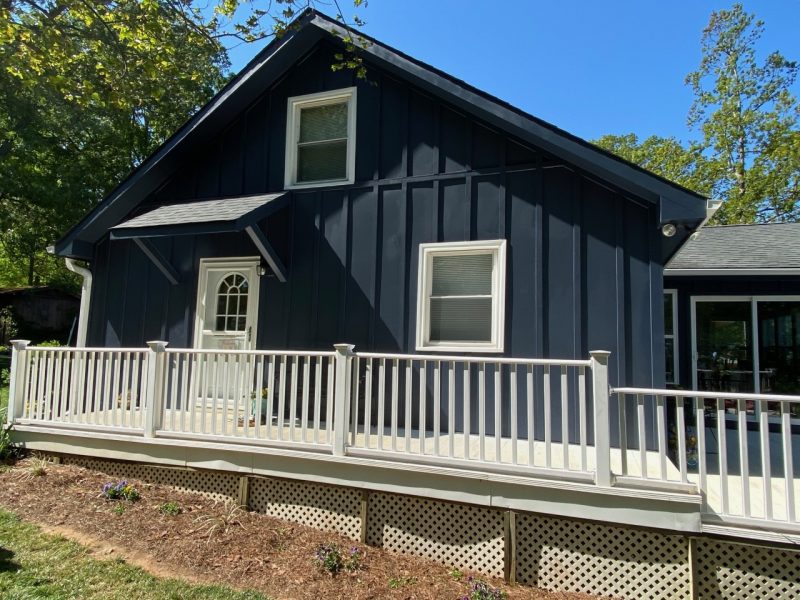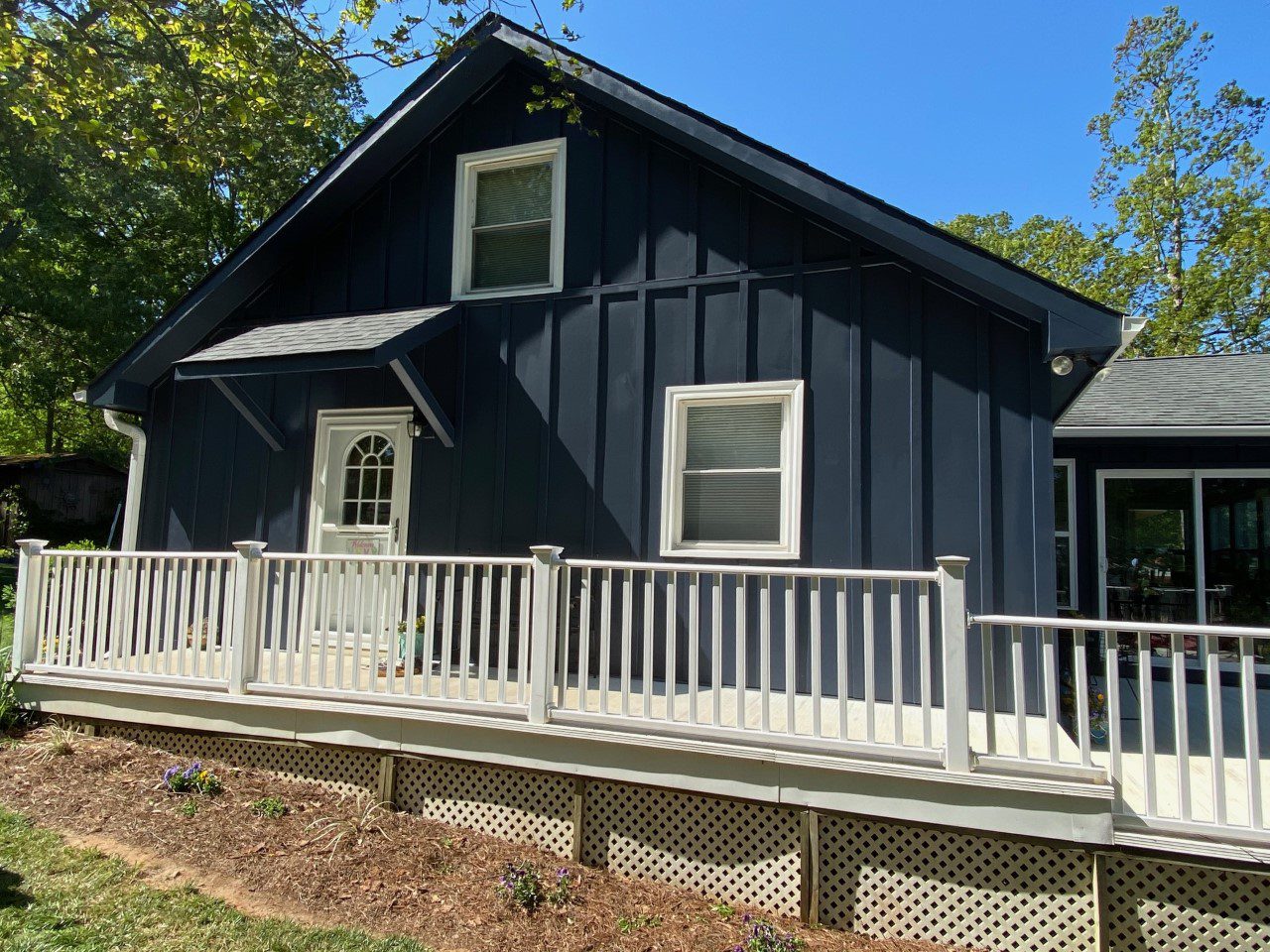 We've installed Hardie® Plank siding on hundreds of homes in the greater Charlotte area, but we never get tired of recommending it! It's simply a superior product that can take the abuse of the elements—heat, cold, moisture, insects—and never cracks, warps, or fades.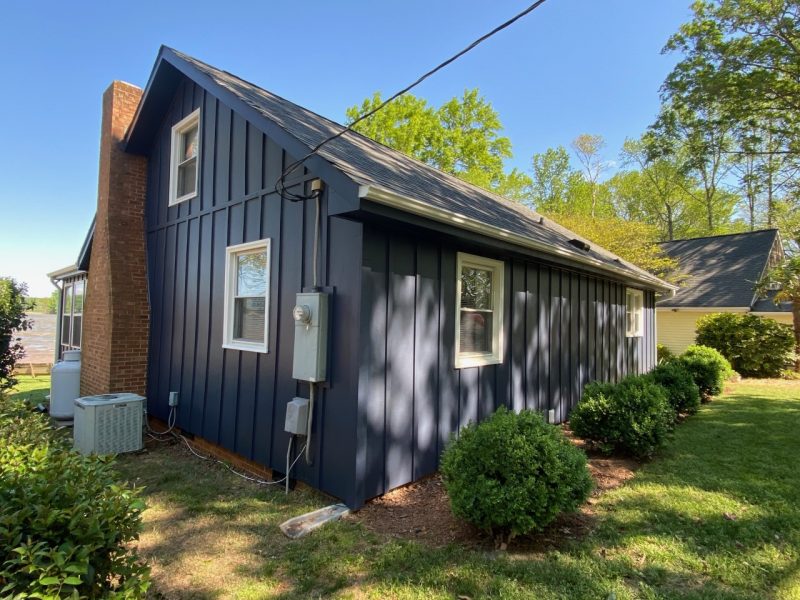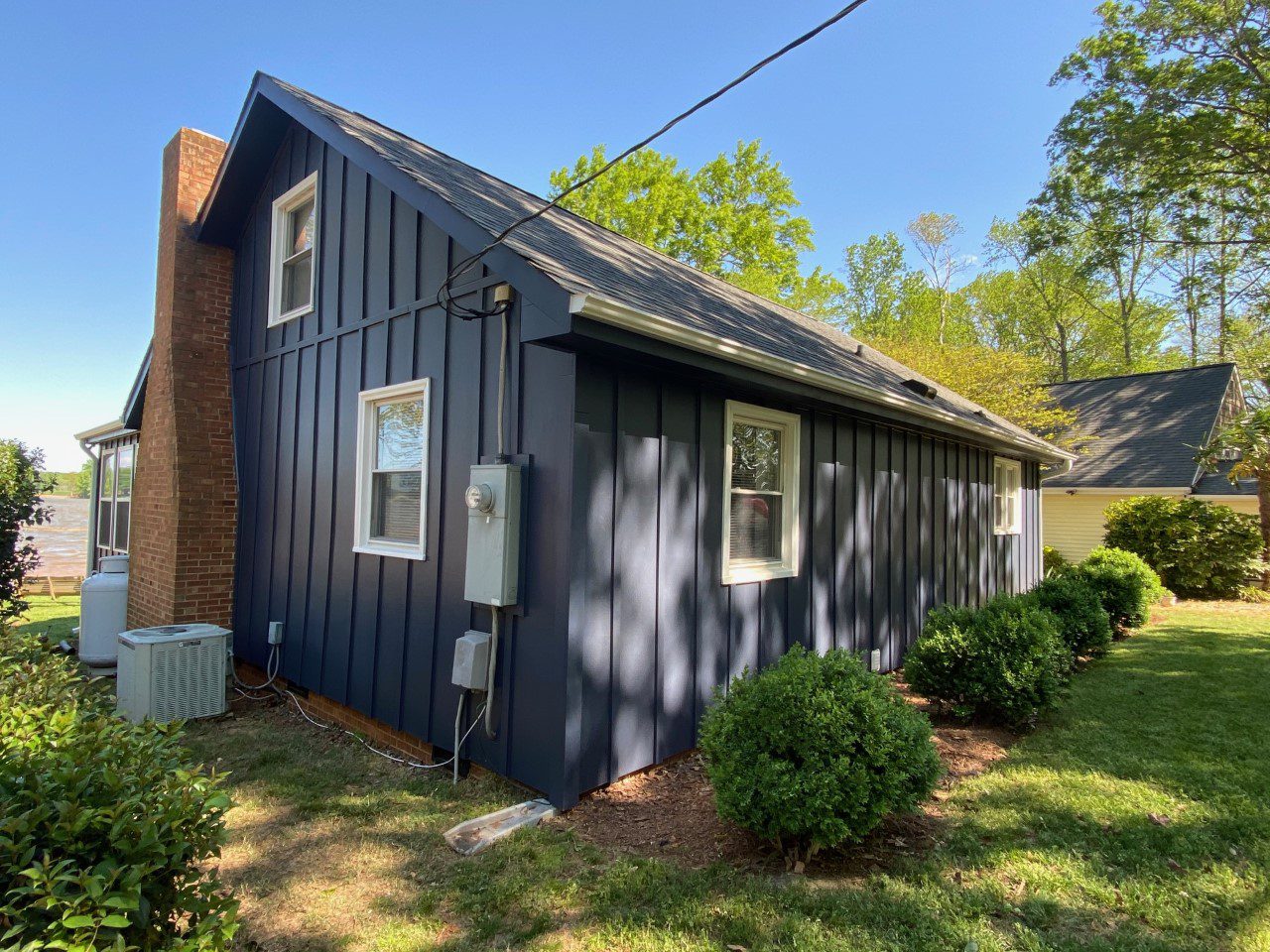 We used the board and batten approach with vertical boards accented by strips that are raised. This style of exterior dates back to the early years of farmhouses and offers a unique and whimsical touch to this cute bungalow. Using a dark blue, Deep Ocean,  gives the house a rich and sophisticated look as the white accents pop against it. It was a smart choice for the property owners, as it looks stunning online.
The Finishing Details
In addition to installing the new siding, we also added new gutters and vinyl soffits. These details, although small, improve the infrastructure of the home and will reduce ongoing maintenance, something that any property owner can appreciate.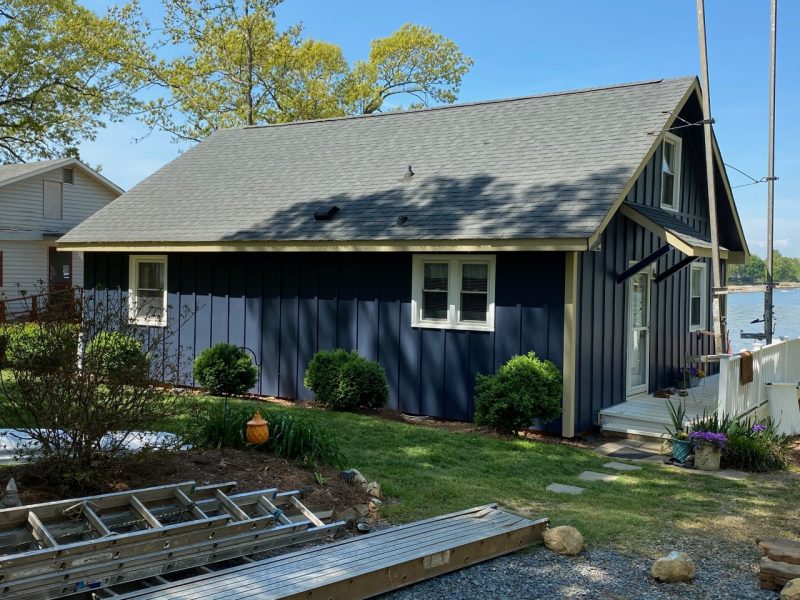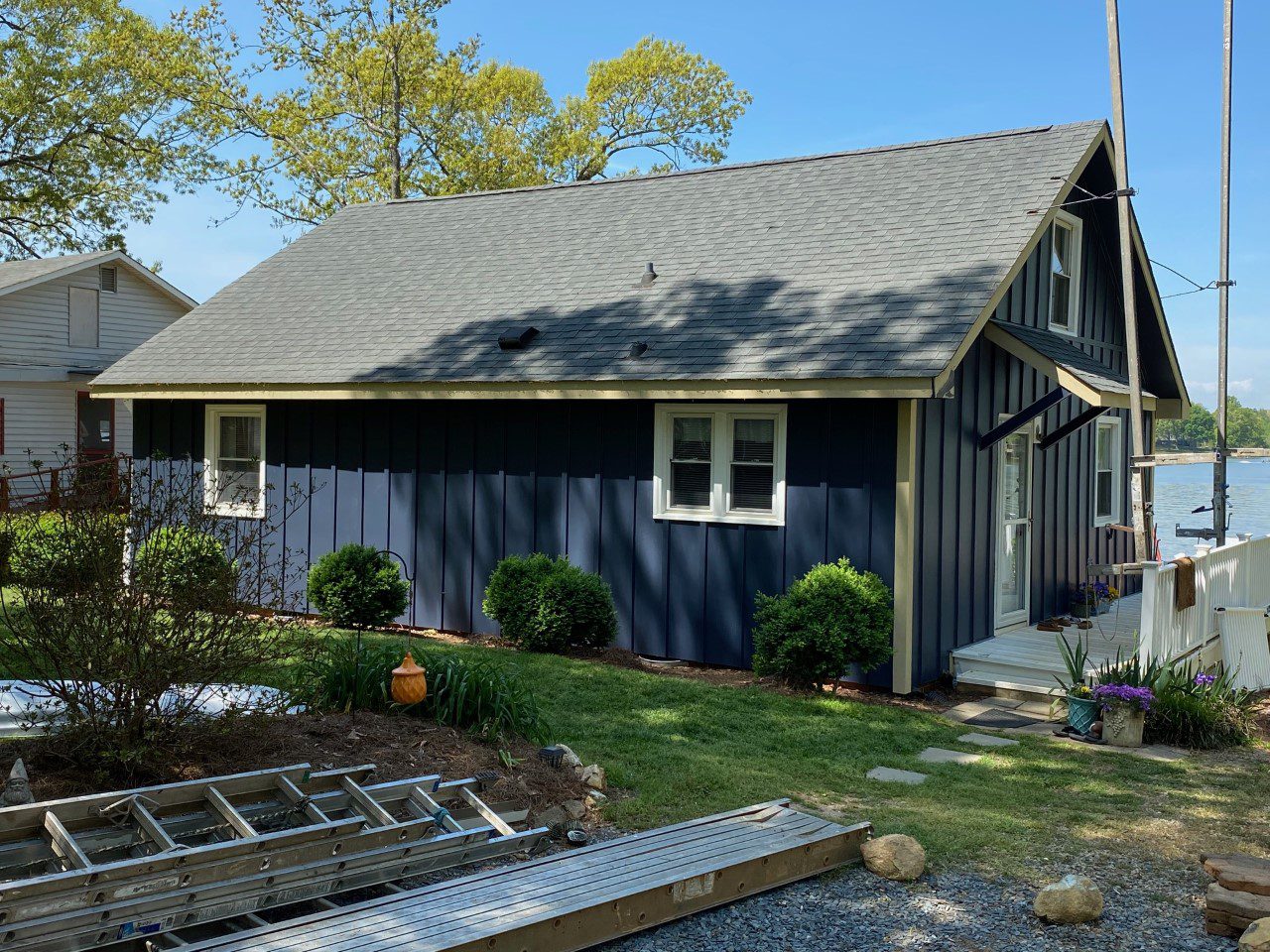 The home has lots of windows for a stunning lake view, and we continued these with a new sliding patio door that leads to the home's deck. Sliders are great ways to merge indoor and outdoor living spaces, a hallmark of lake houses.
Rounding out the home's makeover was the installation of a new white Thermatru front door with a glass inset. Thermatru doors are some of the best products on the market, known for their beauty and durability. The white door looks clean and crisp against the dark blue.
Upgrading Exteriors: Any House Can Have a New Look
We're proud of the work we do every day, helping homeowners upgrade exteriors for their residences or vacation properties. Any house has the potential to become a showstopper. Your ideas and imagination plus our expertise equal extraordinary makeovers.
If you're ready for an upgrade, get in touch today to discuss options for siding, windows, doors, and more at (704) 400-4710.