We can all agree that wood siding is beautiful. It also was once the dominant material for siding. But wood has its weaknesses. It requires considerable maintenance and is susceptible to moisture damage and insect infestation. As a result, homeowners usually end up replacing it and opting for a more durable material. Our go-to recommendation for the look of wood without the hassle is Hardie® Plank siding. Find out how we made this home exterior upgrade and replacement in our latest feature project.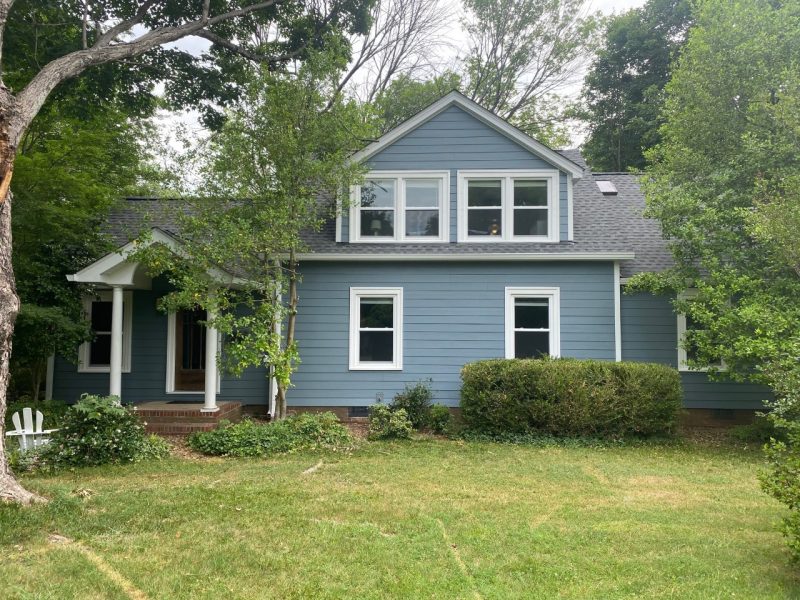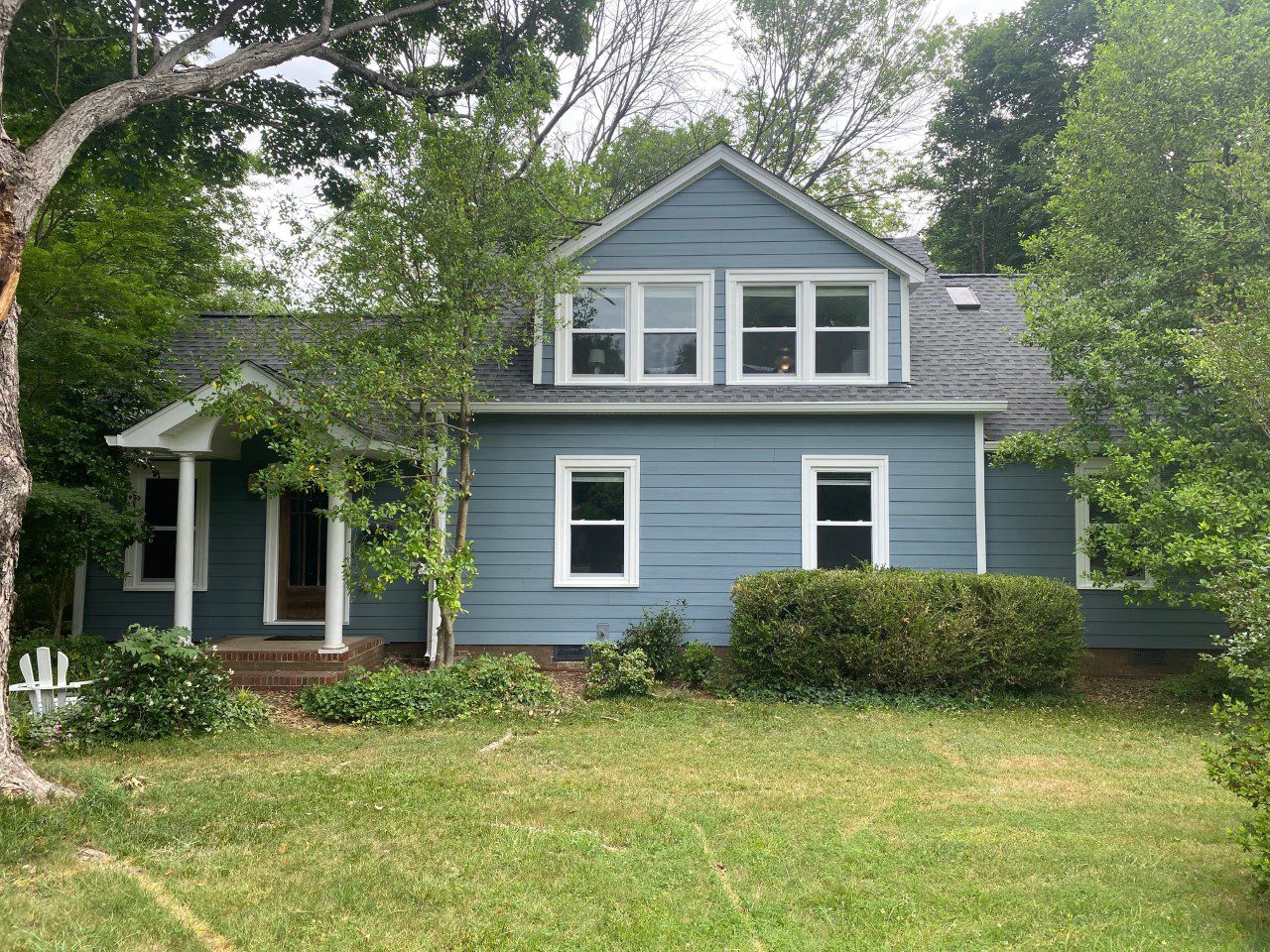 Wood Siding Often Has a Short Useful Life
Wood is a great natural resource that's been part of building and construction for thousands of years. While wood has many desirable attributes, it can have a short useful life when used as siding. That's because it reacts significantly to its environment, contracting and expanding in response to heat or cold. Regular upkeep of painting, caulking, and repairs are constant, as well.
Additionally, moisture and wood don't mix well, and it's easy for water to affect wood and cause further damage to the home's shell. For this Charlotte area home, the wood siding was past its prime and needed total replacement.
We removed all the old wood siding and made necessary repairs. Then we rewrapped it and installed Hardie® Plank siding, one of the most robust siding materials available. So, what makes it so unique and long-lasting?
Hardie® Plank Siding Is a Standout
What makes this siding so superior is that it's fiber cement. Because of its makeup, it outperforms wood. It's impervious to moisture, insects, mold, mildew, or fire. Heat and cold don't impact its integrity and won't ever warp, rot, or rust. It's also an eco-friendly material that requires minimal maintenance.
You'll never need to paint it because it's made with ColorPlus® Technology. This bakes the color into the siding so that it never fades or peels.
It's available in an array of colors and styles. For this project, the homeowners choose a beautiful blue-gray. As you can see, it's hard to tell this isn't real wood because of the details. Hardie® Plank siding looks stunning and is such an excellent investment for any property.
More Updates for the Final Transformation
In addition to the new siding, we replaced the windows, installing Simonton vinyl windows. These are high-quality products that include energy-efficient glass and sturdy frames. They are easy to open, making cleaning and maintenance quick. To further enhance the new windows, we installed wider window casings for greater curb appeal.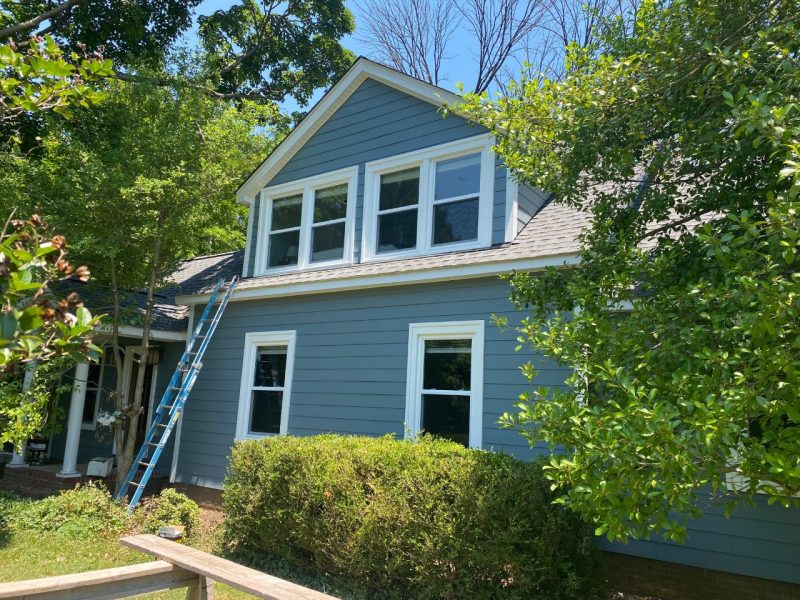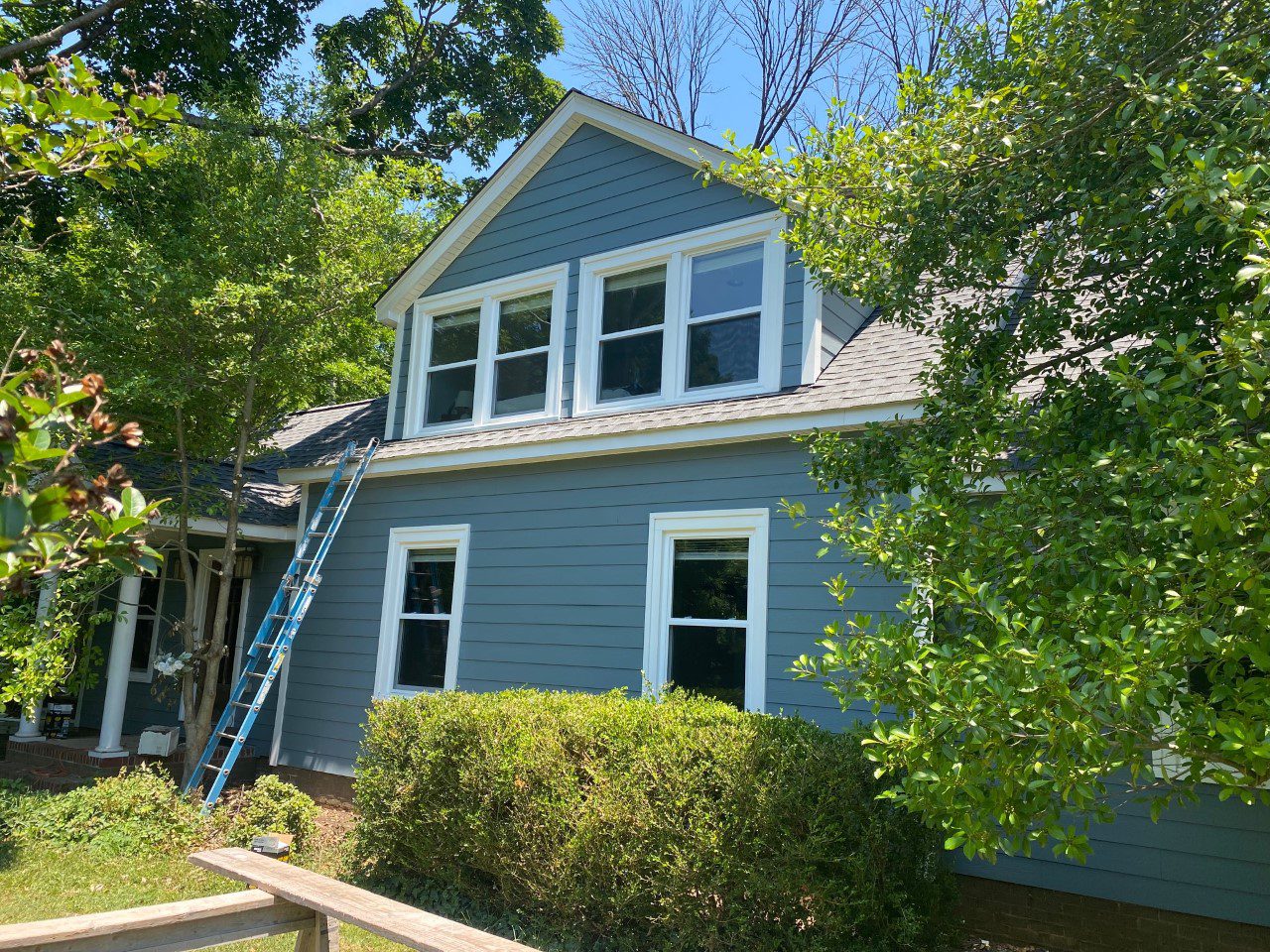 The last part of the project was new vinyl soffits. It's crucial to replace soffits. First, it protects rafters and other elements from moisture and mold growth. Second clean, new soffits offer a better aesthetic.
New Look, Better Materials, Beautiful Results
This home's amazing transformation is more than just visual appeal. These new materials will also keep them home protected from the elements. With upgrades on siding and windows, the home should be more energy-efficient and have a boosted value.
So, why not start your own exterior transformation? From siding to windows to accents, Belk Builders is the choice for home renovations in the greater Charlotte area. Contact us today at (704) 400-4710!