Belk Builders is excited to share another feature project about siding replacement. This project transformed this Lake Norman home in Mooresville, NC home that's original cedar siding was in need of replacement. That's a regular occurrence with cedar siding. It's beautiful but not as durable as other materials. What homeowners love about cedar is the aesthetic, which can be achieved with a more robust material like fiber cement siding. Let's look at how this Lake Norman home was able to shed its old siding.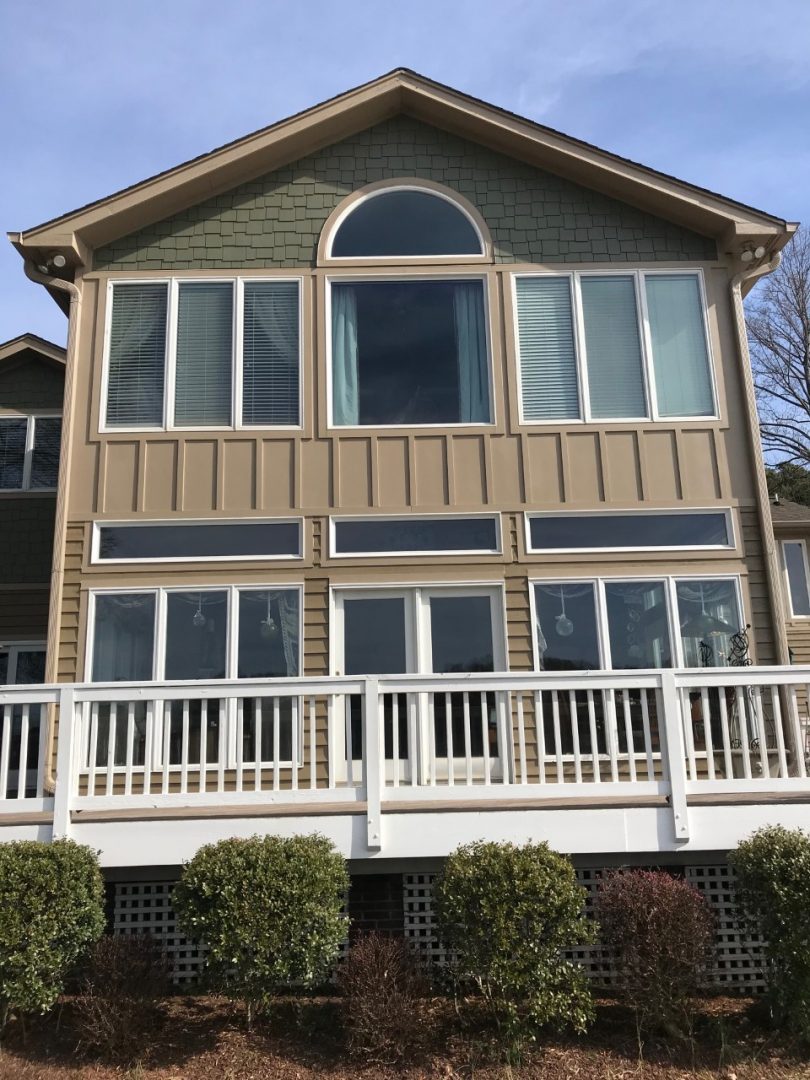 Removing the Old Cedar
The first part of any remodeling job is to remove the old siding. Cedar siding is considered a durable species. It's a beautiful wood to use for a home's exterior, but it requires a considerable amount of maintenance to ensure its longevity. As with any wood, it can be impacted by insects, moisture, and humidity.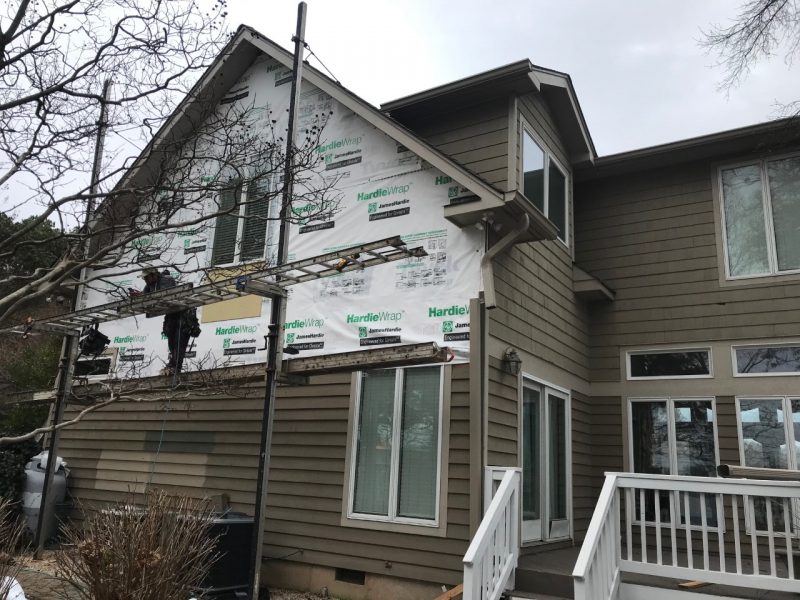 The home's cedar siding had come to the end of its useful life with noticeable missing pieces, peeling, discoloration, and cracking. Instead of installing new cedar siding on the home, we recommended Hardie® Plank as a more durable alternative, less maintenance, and more affordable.
The New Exterior Takes Shape
The homeowners were thrilled with the Hardie® Plank exterior options, knowing that its characteristics make it a smart investment. It won't fade, crack, peel, or decay. It's also impervious to water and pests. Further, it doesn't contract or expand due to temperature changes.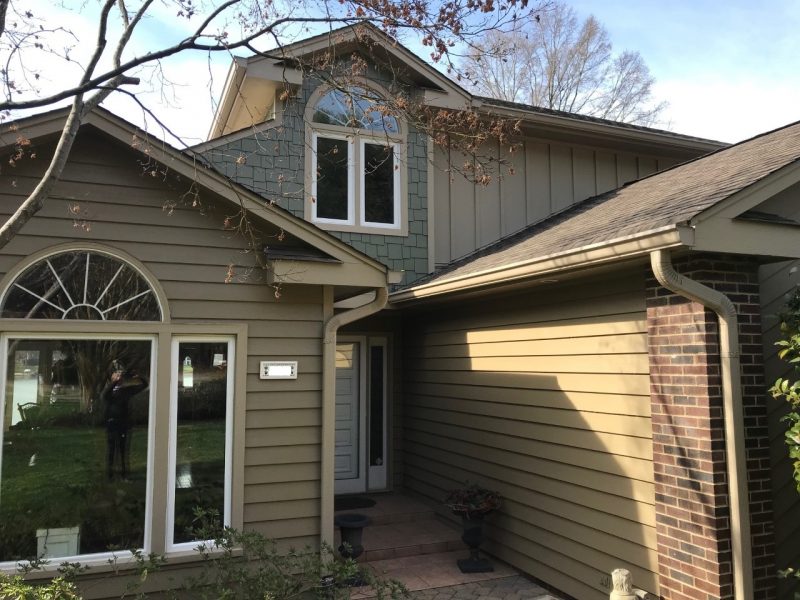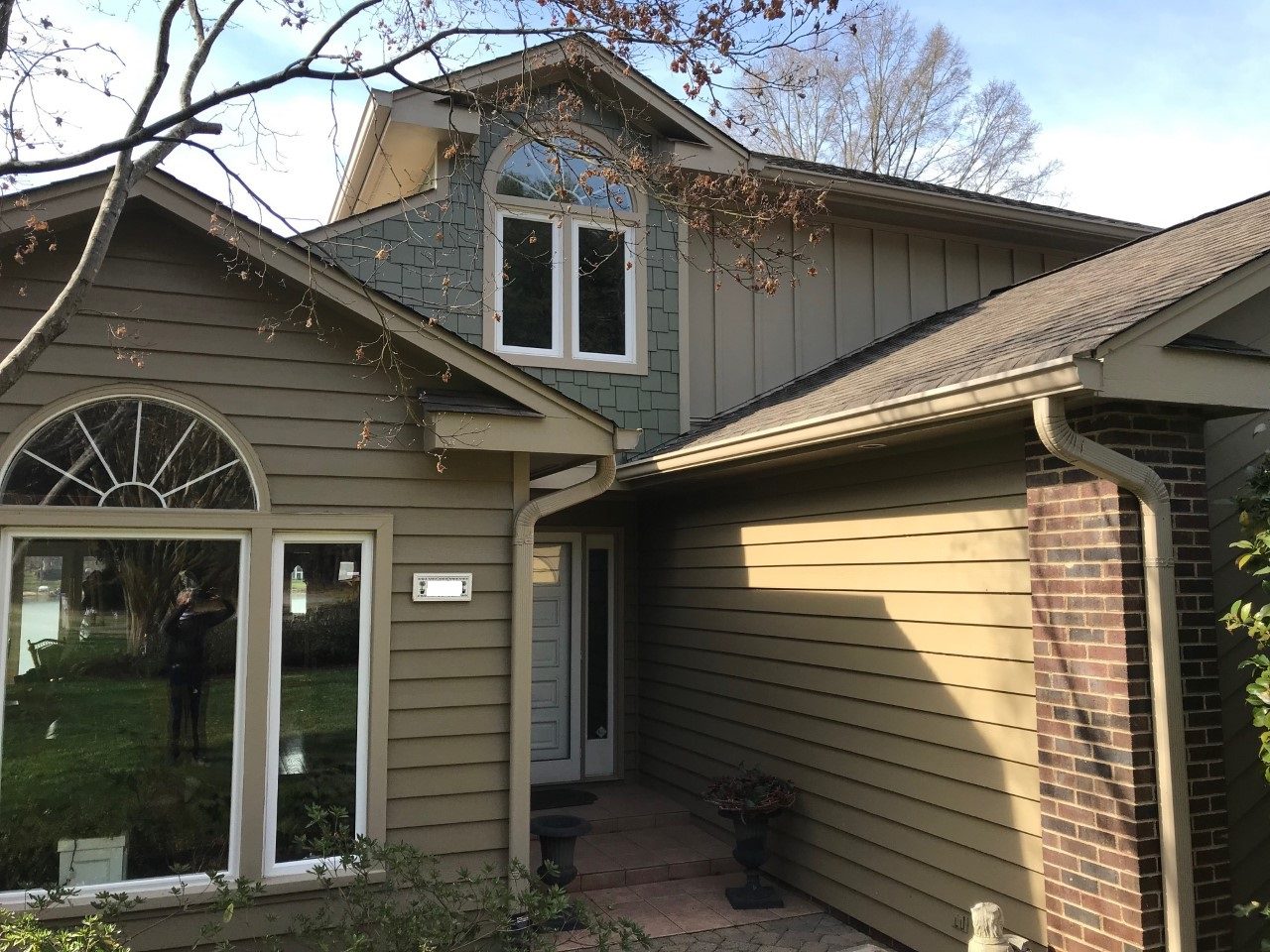 The homeowners choose to use two types of HardiePlank® siding:
Staggered Edge Panel Shingles: These shingles mimic the look of cedar without the cost or the work.
Vertical Siding and Batten Strips: The home features the board and batten style of siding, using vertical siding as the base and decorate ¾-inch thick strips.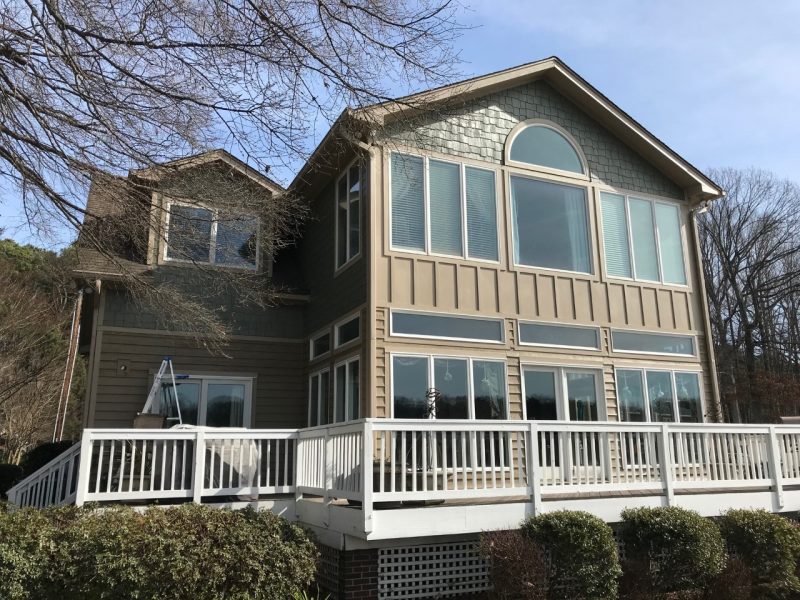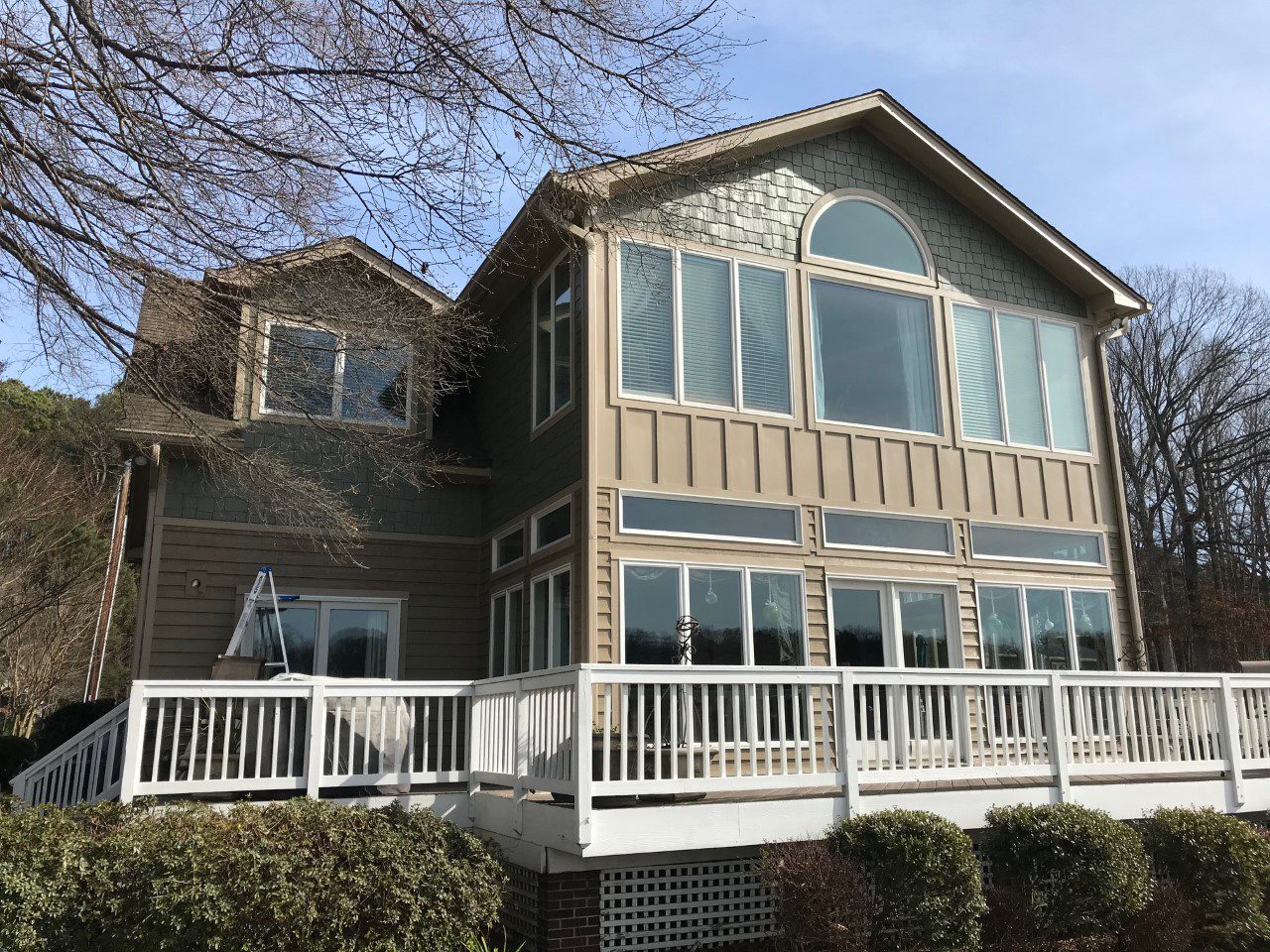 The combination of the shingles and batten and board immediately bring dramatic curb appeal to the home. The homeowners used a soft green moss color for the shingles, complementing the existing earth tones of the home. The house now has a stately presence but uses modern, engineered materials that will last for a lifetime.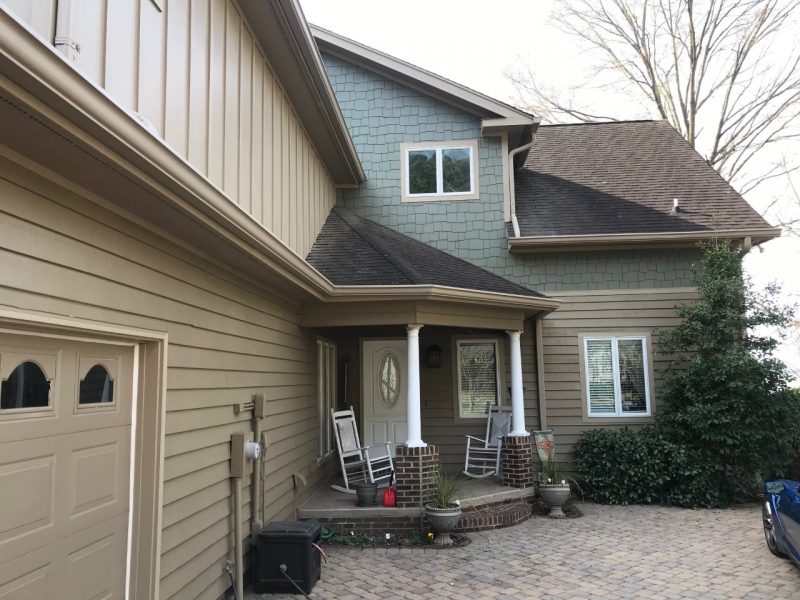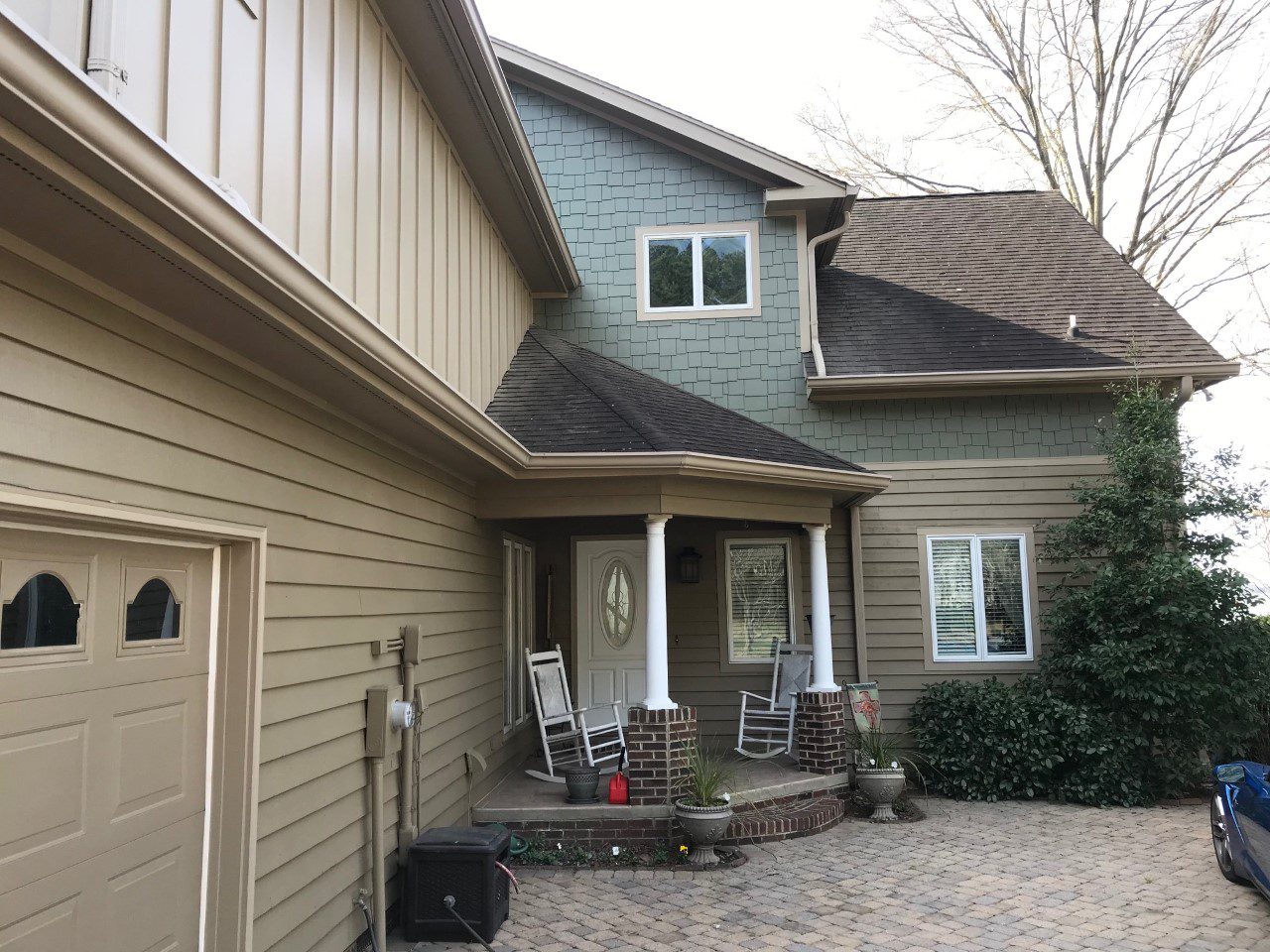 In addition to the new siding, we also replaced some areas of cedar on the home. This was to ensure a consistent look and protect the home's exterior.
Protect Your Home's Value and What's Inside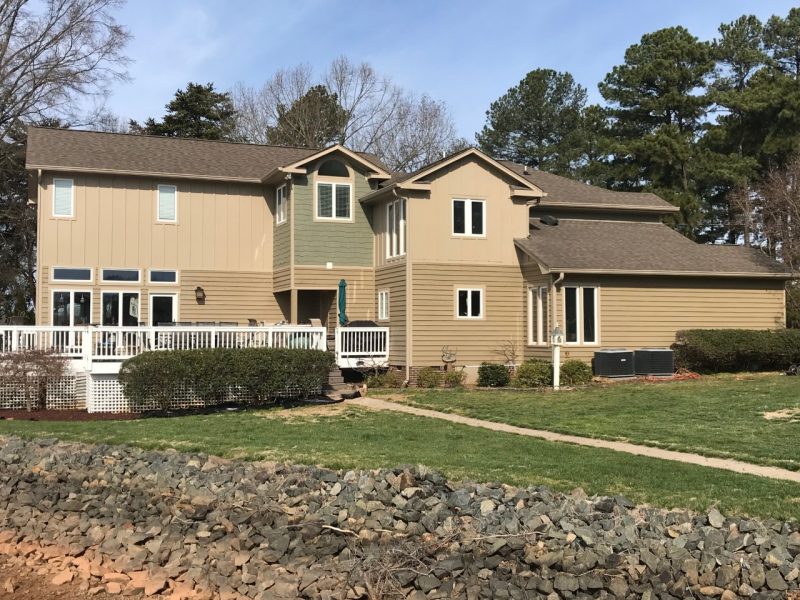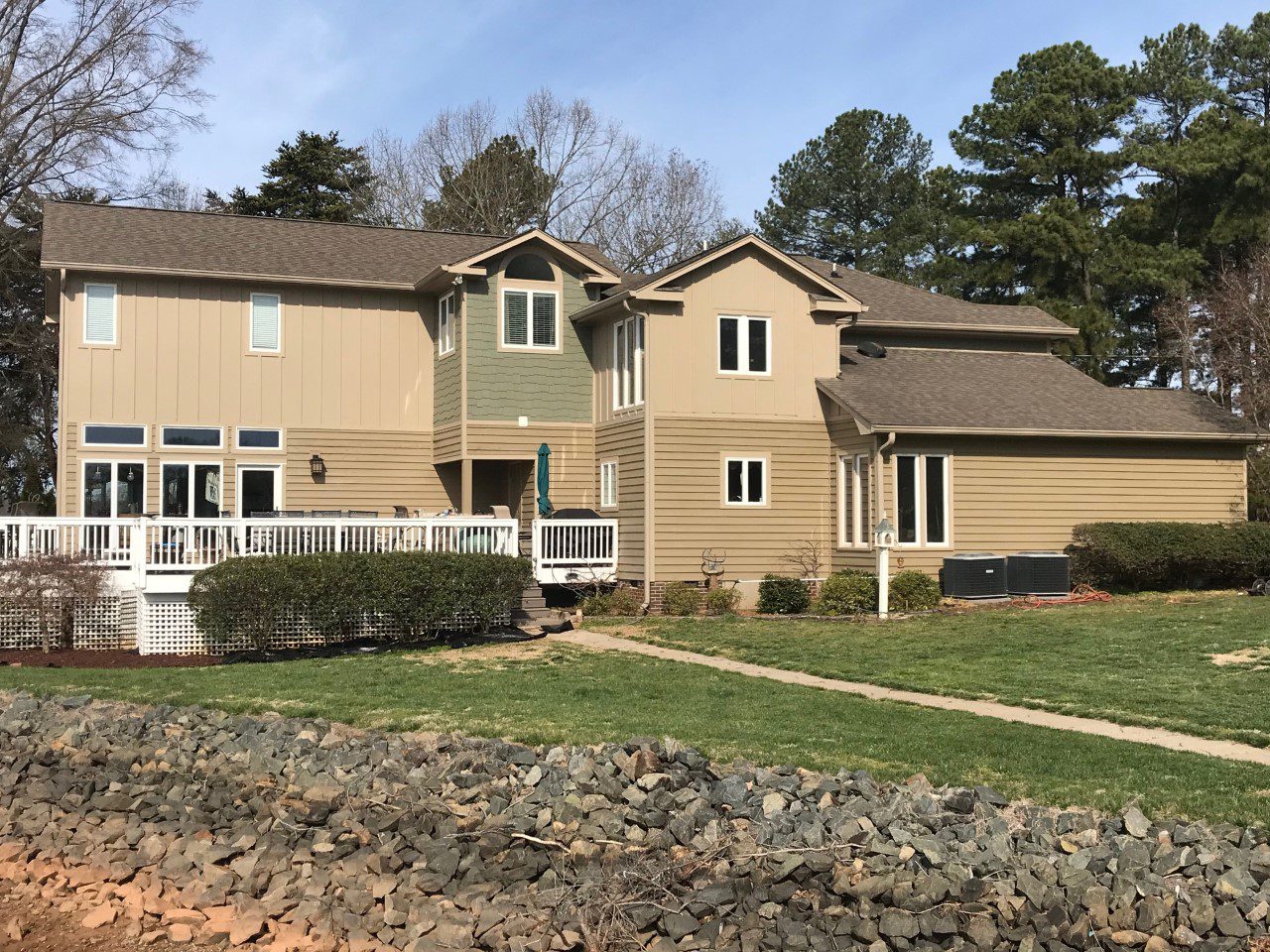 Your home is your most valuable asset. It's also a place to feel secure and safe. That starts with a well-maintained and robust exterior. If your home's siding has begun to deteriorate rapidly, it's something you don't want to put off addressing.
Contact us today to chat about how we can help and to learn more about why HardiePlank® is the country's most popular siding.