After being in the roofing installation business for decades, we've seen a lot of impressive and truly unique homes in the Charlotte area. However, we are excited to say this was our first octagon roof project! Let's take a look at this project in-depth and how we helped these homeowners with a beautiful and hardworking roof.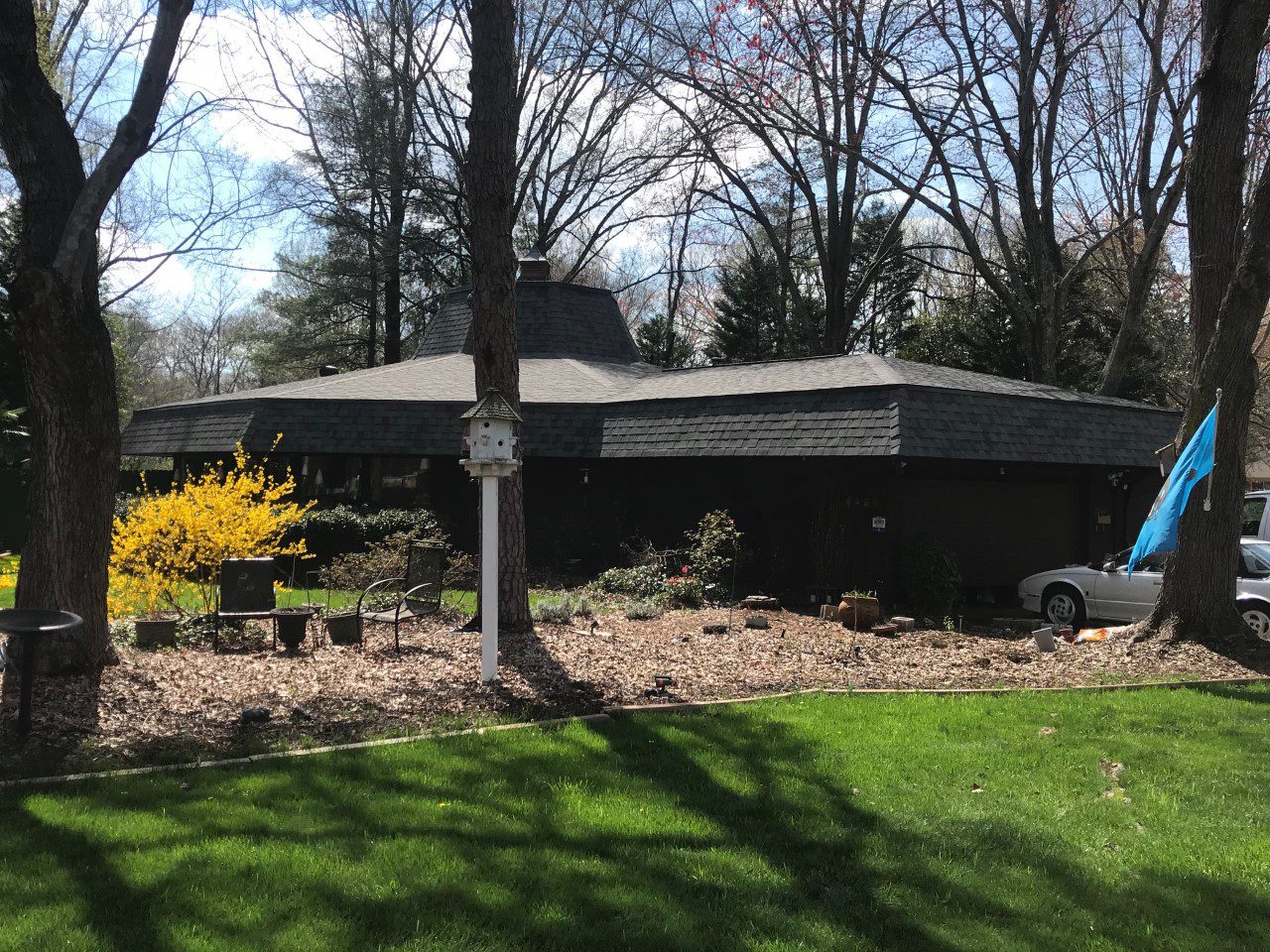 Removal: 3-Tab Shingles 
The roof had existing 3-tab shingles, which are the most commonly used products on residential homes. While 3-tab shingles are typically rated for up to 60-70 mph wind uplift, there aren't as robust as architectural shingles. The roof's 3-table shingles had begun to fail, and when shingles are deteriorating, it can lead to roofing problems like leaks. We completely removed all the existing shingles and started fresh with architectural shingles.
New Architectural Shingles Make a Statement
For this project, we used TruDefinition® Duration® Shingles, produced by Owens Corning. As an Owens Corning® Top of the House® Certified installer, we have long used their durable products and maintain all certification for superior installation results.
Duration® Shingles are an architectural shingle, also known as a dimensional shingle. These shingles are different than basic 3-tab shingles. They deliver a 3-D look to the roof and can be rated up to 110-130 mph wind uplift. They also last longer than 3-tab shingles.
These shingles offer both durable protection and an attractive aesthetic. They are uniquely formulated for dramatic color contrast and dimension, which makes this octagon roof even more visually interesting. Each shingle has multiple granular colors and shadowing to produce this extraordinary look.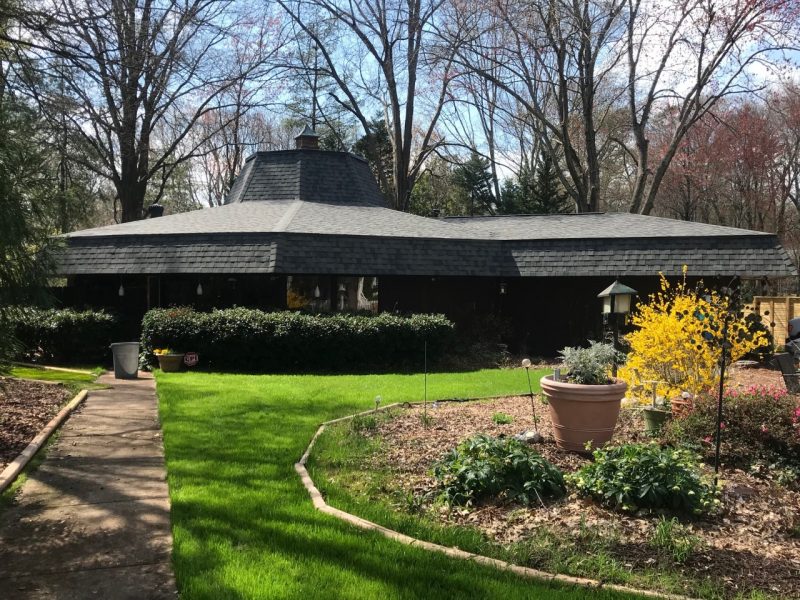 The Duration® Shingles also have advanced performance patented SureNail® Technology with Triple Layer Protection® in nailing zones to ensure superior holding power and a shield toward high winds. With a wide variety of color options, this shingle looks great with any style home.
Another feature of Duration® Shingles is the resistance to algae growth. The copper-lined granules assist with preventing algae growth, which causes streaking and discoloration in unprotected shingle products.
The Installation Process
Because of the roof's distinct shape, we designed a specific way to install the shingles. On a standard roof, you face fewer angles and turns, so we had to incorporate these considerations into our plan. With an eye for detail and an exceptional product, the end project is both striking and will have a long life.
Drama and Longevity: The Perfect Roof Combination
By reroofing this home, the homeowners are now enjoying a dramatic and stunning appearance while also having peace of mind that their roof will stand up for years to come. If your roof is running out of time, then it's time to take action before it becomes more than an eyesore. Contact us today to learn more about our Charlotte roof replacement options.