So you've had your car for a few years…the tire tread is low, it's time to change the oil, the paint isn't as shiny as it used to be and the stereo isn't satellite radio ready. When you originally bought it, it was just right and it was love at first sight. With these items needing to be repaired or updated, does it mean it's time to get rid of your car and buy a new one? Or course not; it just needs a little bit of maintenance and it will be like new, but better! It's the same with your home. Perhaps you've noticed a draft around several of your windows, a few shingles are missing from the roof, the siding is warped in a few places or maybe you feel your home's exterior is dated or out of style. Do all of these things mean it's time to get a new house? Absolutely not! It's just time for an exterior facelift. Belk Builders is your complete home exterior company and the right choice for exterior renovation projects for homes of all ages and types throughout the Charlotte area.
Supplying a moderate amount of exterior updating to mid-aged homes such as installing replacement windows or siding to stop energy leaks and renew curb appeal or roof repairs or replacement due to storm damage. For older homes, you can kill two birds with one stone with new windows, roofing and siding; you will be providing a beautiful facelift to the exterior and making it more energy-efficient. Belk Builders even offers the specific type of services historic, or legacy homes require for restoring their faded beauty from years gone by. Belk Builders can help make your home like new, but better…no moving required!
Maybe you're having a tough time deciding between contracting interior renovations or an exterior facelift for your home this year. Both are investments worth making, but which one will give you the best return on the investment? According to Remodeling Magazine and HGTV, choosing to do an interior renovation, like a major kitchen or bathroom remodel, has minimal, if any investment return as compared to regaining a hefty portion of what you spend on basic home maintenance such as new siding. Per Remodeling Magazine's study, siding replacement recouped 92.8 % of its cost, while replacing roofs and windows returns 80% or more at resale, thus making replacement windows, siding & roofs the trifecta of home renovations.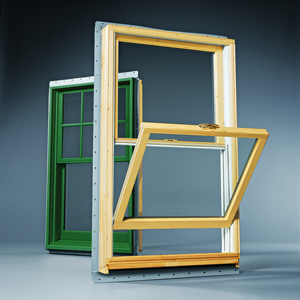 We offer high-end replacement windows, siding and roofs:
For replacement windows, Belk Builders carries only the best brands such as Simonton, Jeld-Wen, Anderson, Alside and Pella, to suit the needs and wants of our customers. Each style can be customized with several choices of arch styles, energy efficient options, shapes and colors.
Upscale vinyl cedar shakes and siding choices offered by Belk Builders include product lines from Alside, Crane, Kaycan or Mastic as well as Hardie® Plank fiber cement siding. As a qualified Hardie® Plank installation company, we are the Charlotte area's premiere choice for Hardie® Plank replacement siding.
For roofing services we have a team of highly trained and extensively experienced roofing professionals capable of working with any type of roofing product, be it large and small shingles, wood roofing replacement or new flashing. We cover it all.
Our attention to detail and commitment to true craftsmanship are what makes Belk Builders the right choice for exterior renovation projects for homes of all ages and for you. Fully licensed and insured, we employ our own carefully selected team specialized in each specific field of renovation, giving you the added peace of mind in knowing your job will be completed right the first time by a local, Charlotte family owned business. Kent and our entire Belk Builders team are always responsive to any questions and concerns you may have during any phase of your remodeling project.
We are here to help you revive your home's exterior to make it like new, but better and proudly offer quality financing through Synchrony Financial. For homes of all ages in the Charlotte area Belk Builders is your premier choice for your exterior home project, not matter how small or large. Contact us at (704) 400-4710 or visit our website today to learn more, or schedule a free estimate, you'll be glad you did!