Curb appeal is the first impression regarding the beauty and functionality of a home. It can increase the property's value and create spaces for homeowners to enjoy. In this feature project, this Charlotte home was low on curb appeal with failing siding and a front porch in need of repair and a refresh. Check out how we were able to transform this home.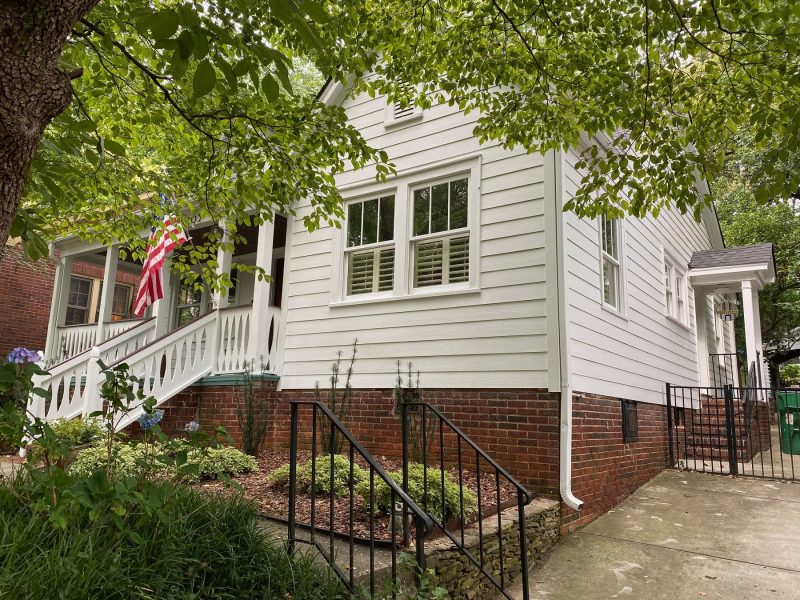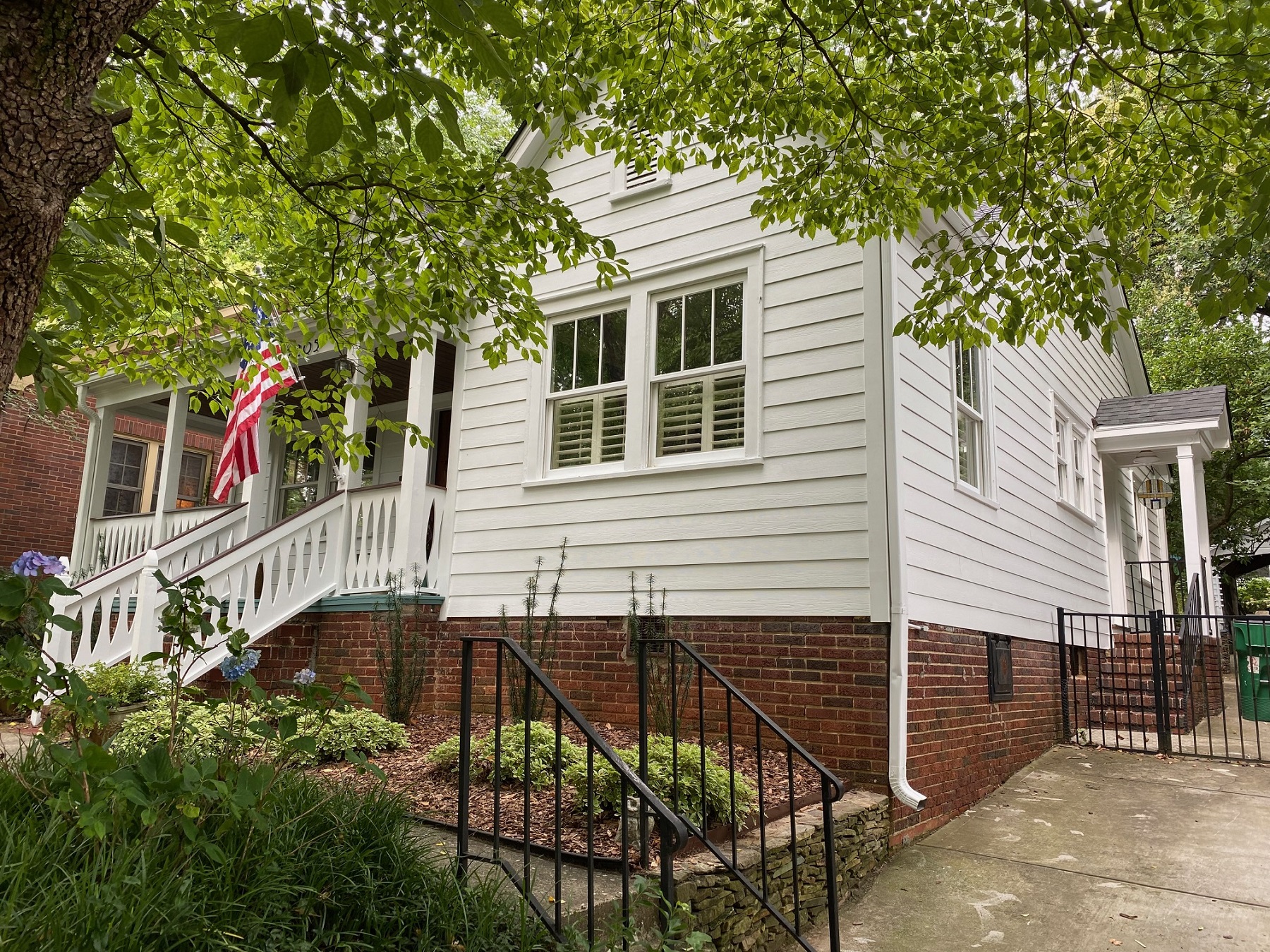 HardiePlank® Modernizes and Protects
The first part of this project was replacing the old siding. The wood siding was failing, and its contrast with the wood gave the property little dimension. The homeowners decided to install HardiePlank® siding because of its stunning look and many other qualities that make it dependable and robust. This siding consists of high-quality fiber cement. As a result of its composition, HardiePlank® is resistant to moisture, mold, heat, cold, humidity, insect damage, and fire.
It's a low-maintenance siding that never needs painting. The color process for the siding is baked in with ColorPlus® technology, so the hue won't fade. It also won't rot, warp, or rust.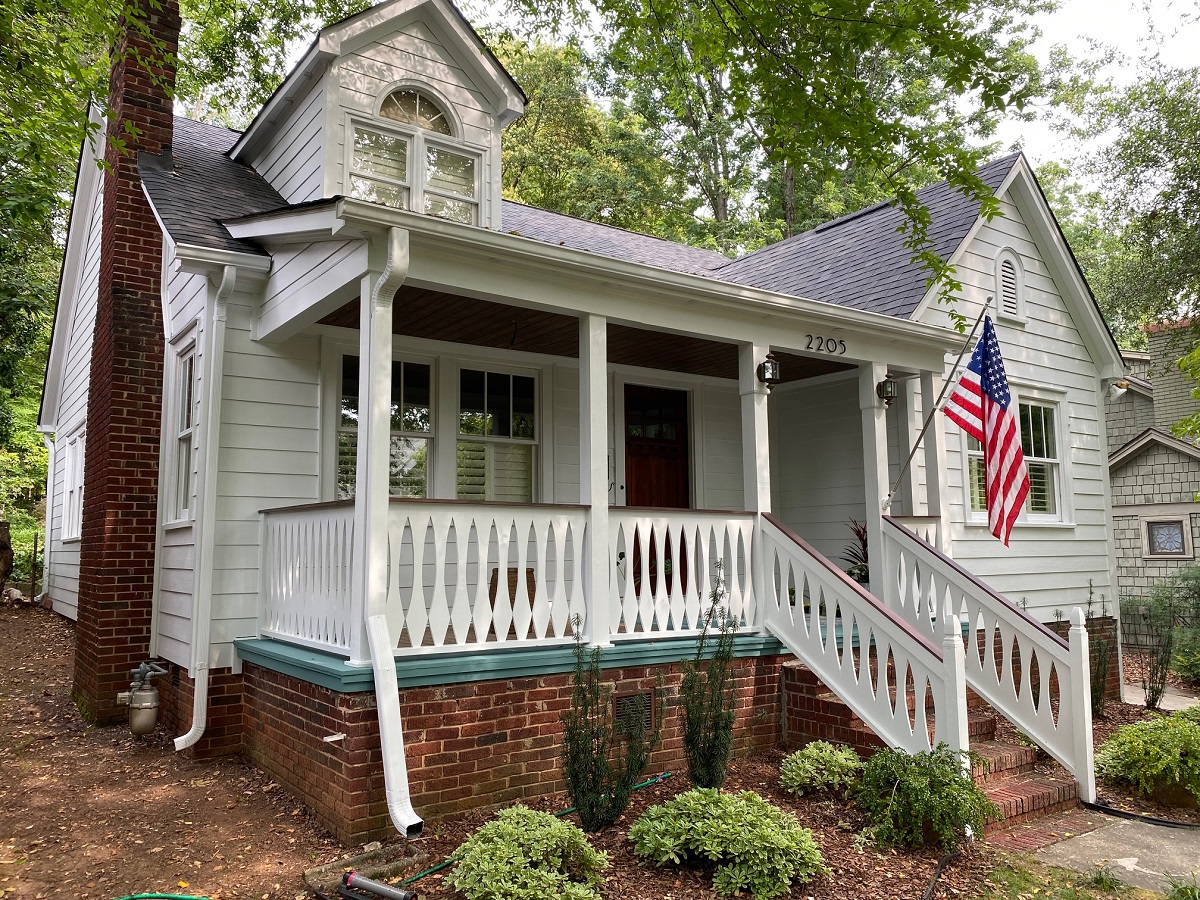 As attractive as it is functional, HardiePlank® provides a classic appearance with boards imitating the look of wood. The light neutral color of the boards contrasts nicely with the brick, giving the house contrast and style. The panels are horizontal with a slight overlap. We also installed the siding on the dormer.
A New Front Porch Delivers an Appealing Space
The other part of the Charlotte home's makeover was the front porch. In its existing state, it was an inviting space to be, so it needed a complete overhaul. We demoed the current porch and began to rebuild it with new ceilings, railings, and floor. The wood plan ceiling is a pleasant surprise to the area. The railings match the HardiePlank® siding with a dark wood top piece that coordinates with the ceiling. The porch floor also changed with a lovely blue-green shade that complements all the neutrals.
This work demonstrates how customized a front porch can be when working with Belk Builders. Our team of professionals and experts delivers quality work that these homeowners will enjoy for many years.
Is Your Home in Need of Curb Appeal?
Investing in your property's exterior can boost its curb appeal and ensure that the materials are working effectively to protect your house. From new siding to reimagined porches, our team can help you achieve your vision. Contact us today to get your project started.