Keeping your home's exterior aesthetically pleasing and correctly functioning requires a completely new installation. Belk Builders has the opportunity to upgrade a house's siding and other components that ensure it stays beautiful and protects the interior. This home in Cornelius is our latest feature project involving new Hardie® Plank siding and other updates.
Let's look at how we transformed this home.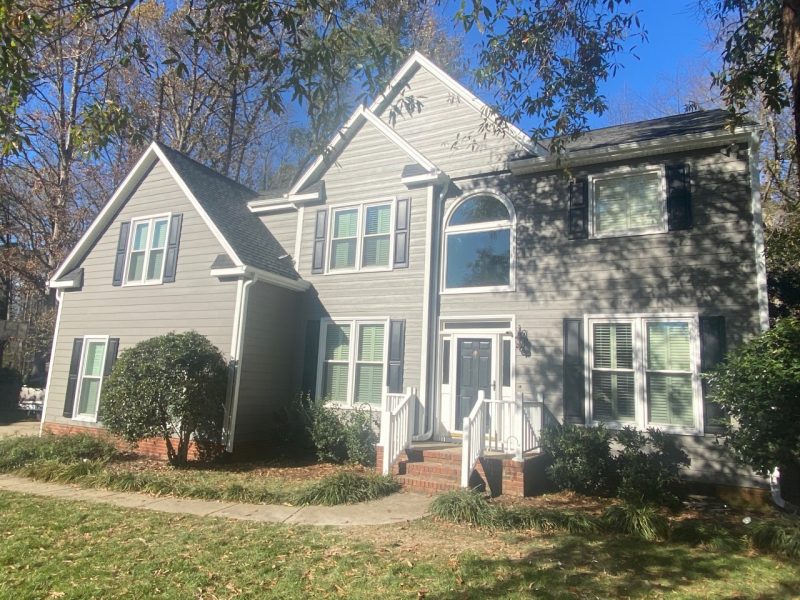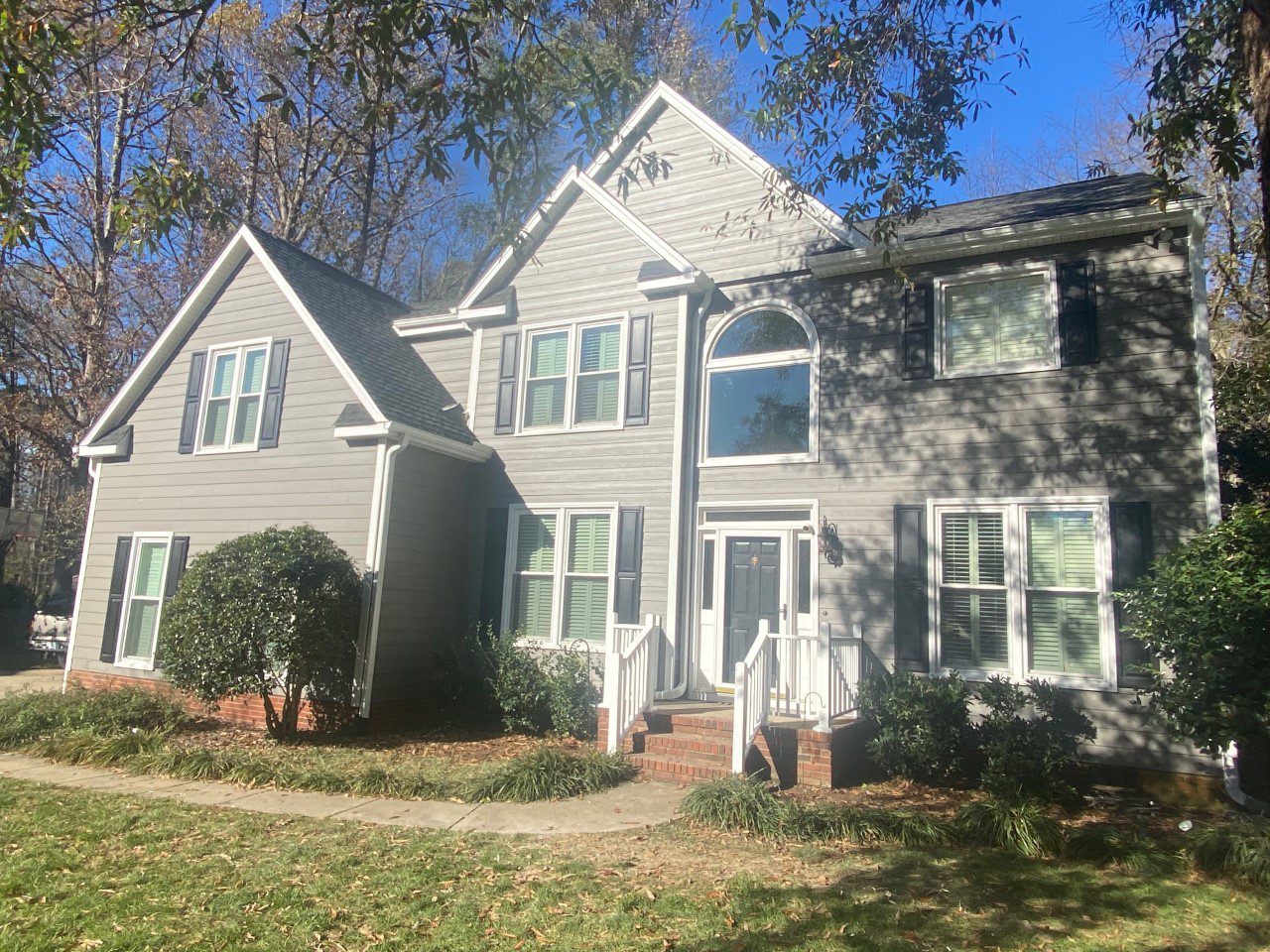 Hardie® Plank Siding Provides a Lasting Look
As a Hardie® Plank installer, we often talk about the benefits of the material. The siding consists of cement fiber, which is durable and long-lasting. Its unique attributes include resistance to moisture, fire, insects, and mold. It also requires little maintenance and never needs to be painted. Additionally, this type of siding doesn't react to cold or hot weather, meaning it won't warp or bow.
Along with its durability, the siding provides the appearance of real wood siding without all the challenges. The finish is baked in with ColorPlus® technology. The process cures the paint after every finish with a bond so strong it won't crack, peel, or chip. It's also UV resistant, so the hues won't fade.
On this house, we removed the existing siding and then prepared the surface for the new siding. Our professional installers placed the lap boards in the traditional horizontal configuration. The medium gray color is clean and modern and nicely complements the dark shutters and doors as well as the white window frames. Hardie® Plank siding has a lifespan of about 30 years, and with this classic style, the home will always have that contemporary feel.
More Exterior Updates for a Fresh New Appearance
In addition to replacing the siding on the home, we replaced the soffits, gutters, and foyer window. Soffits and gutters are "working" parts of your home's exterior. Soffits allow for continuous ventilation. Air from the soffit cycles to the vents, drawing heat and moisture away from the structure. Gutters collect moisture from the roof and direct it to the edge into the downspouts, controlling the water that hits a house.
Both gutters and soffits need regular maintenance and replacement so they do their job effectively. It's always a good idea to check these when having exterior work completed. In this case, we installed new ones to assist with moisture control.
The home's foyer window was also due for an upgrade. It's a fixed panel of a square and a half circle above it. With a new energy-efficient window, sunlight will be cast inside the home but not impact interior temperatures. Specially treated glass repels UV rays, so the sun doesn't bring the temperature, only the light.
An Exterior Remodel Is Easy with Belk Builders
We were thrilled to work with the Cornelius homeowners on this project. Now they have an exterior that's reliable and stunning, and you can, too. Don't let failing siding or windows detract from your home's curb appeal or functionality. Contact us today to discuss your home's needs!