In our latest feature project, Belk Builders completed a total transformation on this Tega Cay home. The job included new siding, windows, front door, and more. Find out about the products we used and how the house went from dated to dazzling!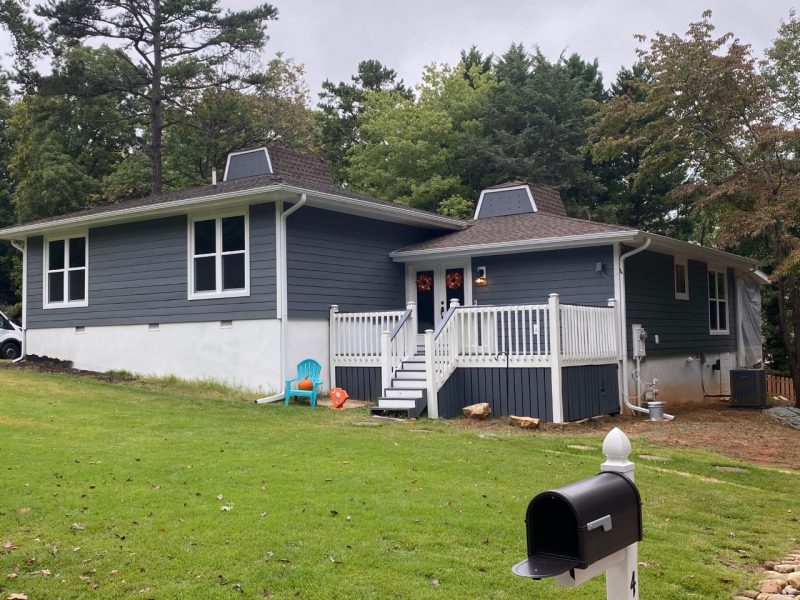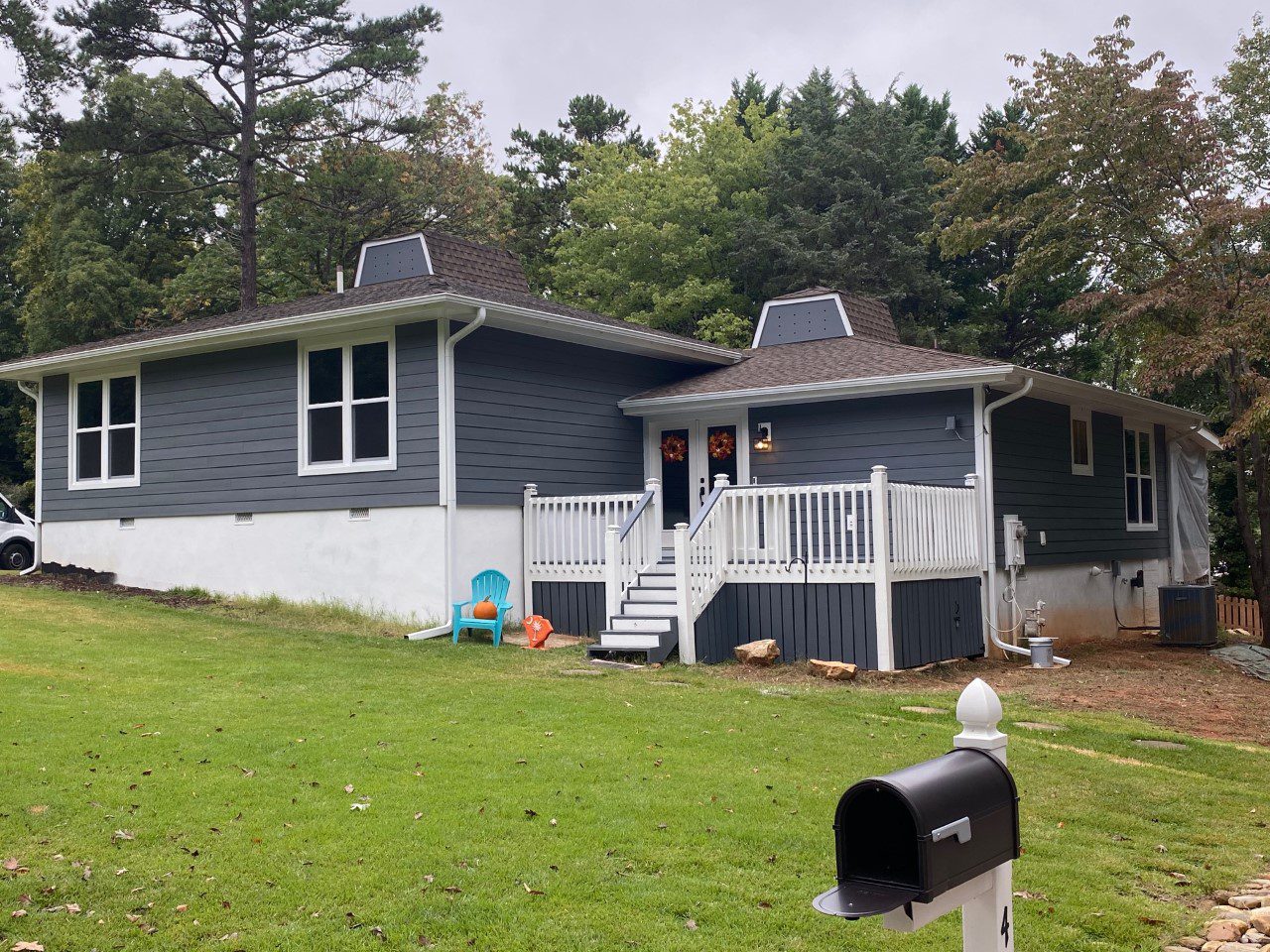 New Hardie® Plank Siding Rejuvenates Exterior
We started by removing the existing wood siding. Wood siding, all those architecturally stunning, requires substantial upkeep and is vulnerable to the elements. After removal, we made any necessary repairs.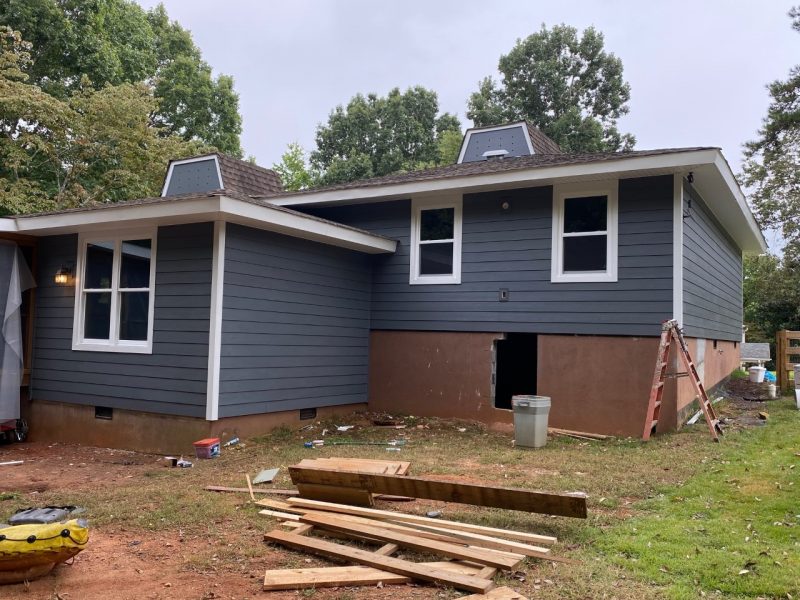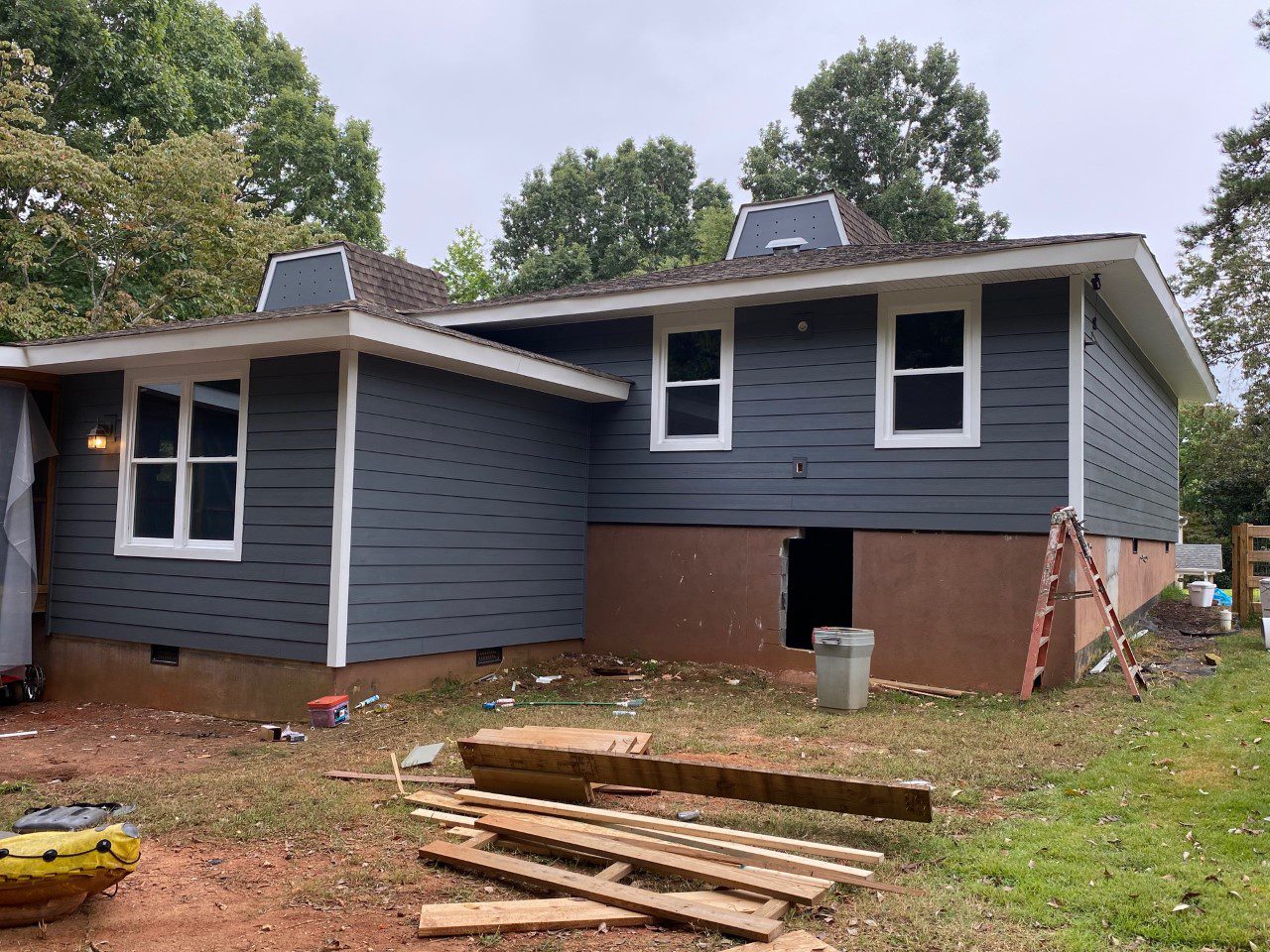 Then, we installed Hardie® Plank lap siding in a dark gray, giving the homeowners the look and feel of wood without all the work. Hardie® Plank materials are some of the most robust available. They are fiber cement, which means its highly durable. It's resistant to water, mold, temperature changes, insects, and fire. It will never rot, warp, or rust and requires no maintenance or painting. This siding will look as good as the day of its installation for decades to come!
Simonton Windows Provide Beauty and Energy Efficiency
The second part of the project was window replacement with Simonton windows. Simonton manufacturers high-quality vinyl windows that offer substantial energy efficiency by keeping the cool air in during warm months and cool air out during winter. The white trim windows create a nice contrast to the siding.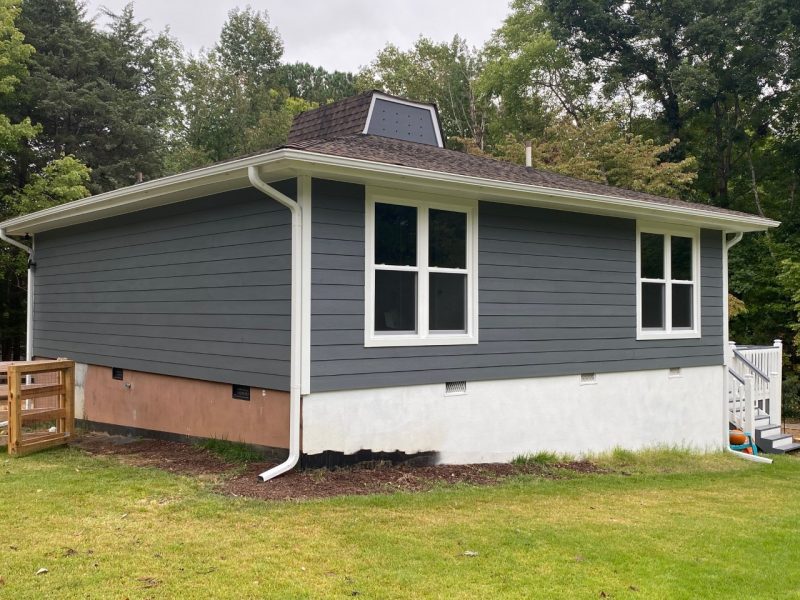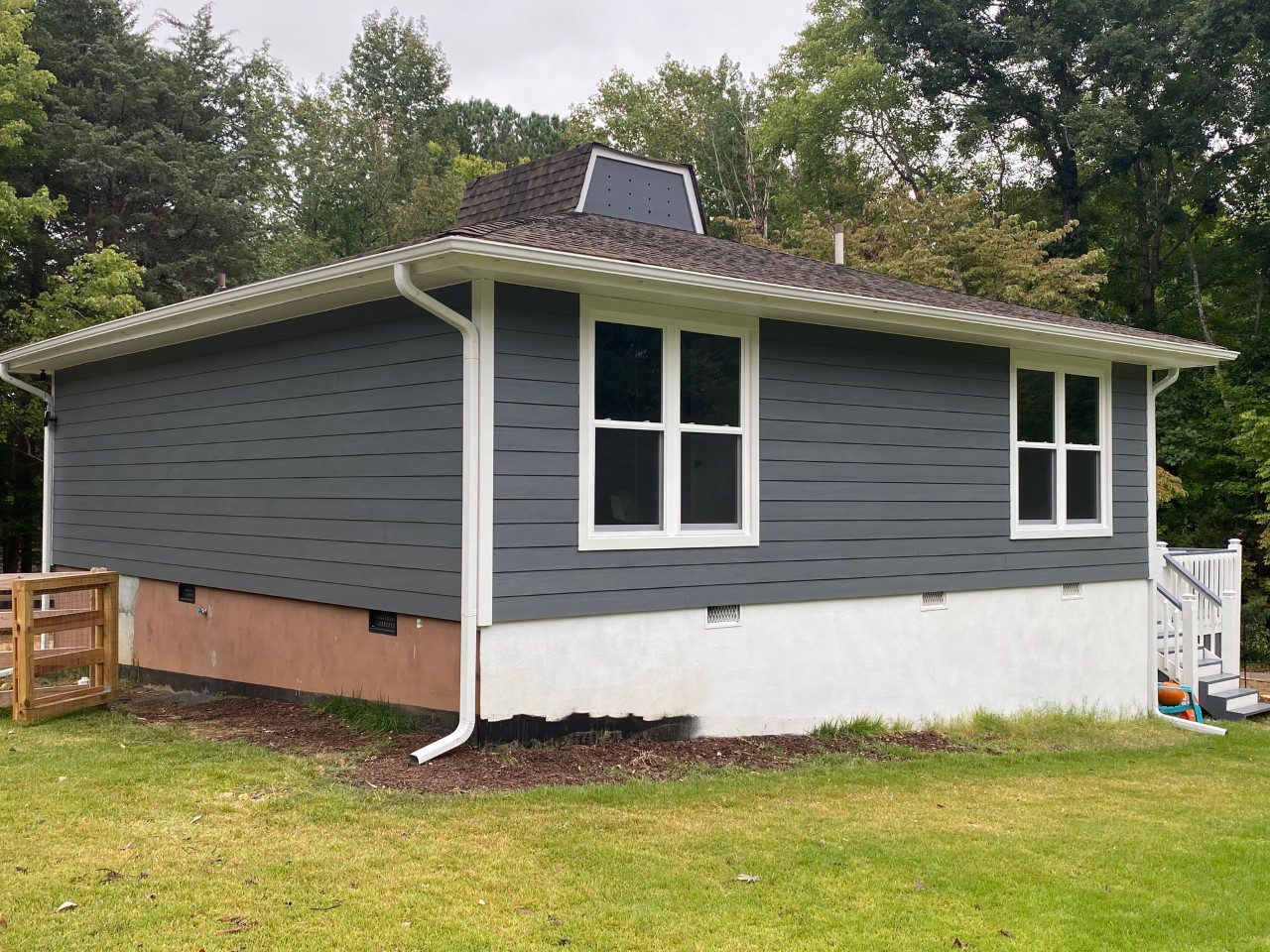 Additionally, we removed an existing sliding glass door at the home's rear. In its place, we installed a double window.
These new windows boost curb appeal while also delivering outstanding performance, which could decrease the homeowner's energy bills.
Welcoming Entry Door Adds More Aesthetic Appeal
The next component of the renovation was a new smooth finish Therma-Tru front door. Therma-Tru doors are highly durable and attractive, made from fiberglass. Fiberglass is an ideal material for exterior doors. That's because it won't dent or scratch, nor will it contract or warp due to temperature changes. It also has exceptional insulating properties, which is great for energy bills.
The door offers a new focal point for the Tega Cay home's front and will serve to protect the interior from incoming drafts.
The Finishing Touches
The final part of the project included finishing touches. We installed a new vinyl soffit and gutters. These small touches add to the overall transformation while also ensuring that the house can withstand the elements.
Your House Transformation Is a Call Away
If your home's exterior is no longer performing or looking its best, we can help. We're experts in exterior transformations. We'll work with you to determine the scope, products, and more. Call us today at 704-400-4710 to chat about your project.