Belk Builders has another makeover feature story to share involving a Huntersville property. The project consisted of new siding, soffits, fascia, posts, and window casings. These upgrades boost the house's curb appeal and are dependable and durable. One of the most impactful changes is the Hardie® Plank board and batten siding used on the front, creating a one-of-a-kind design.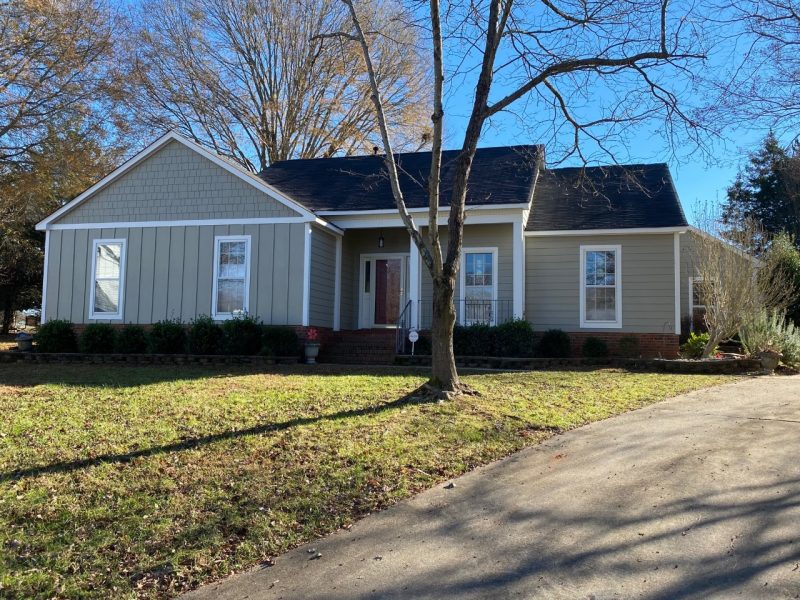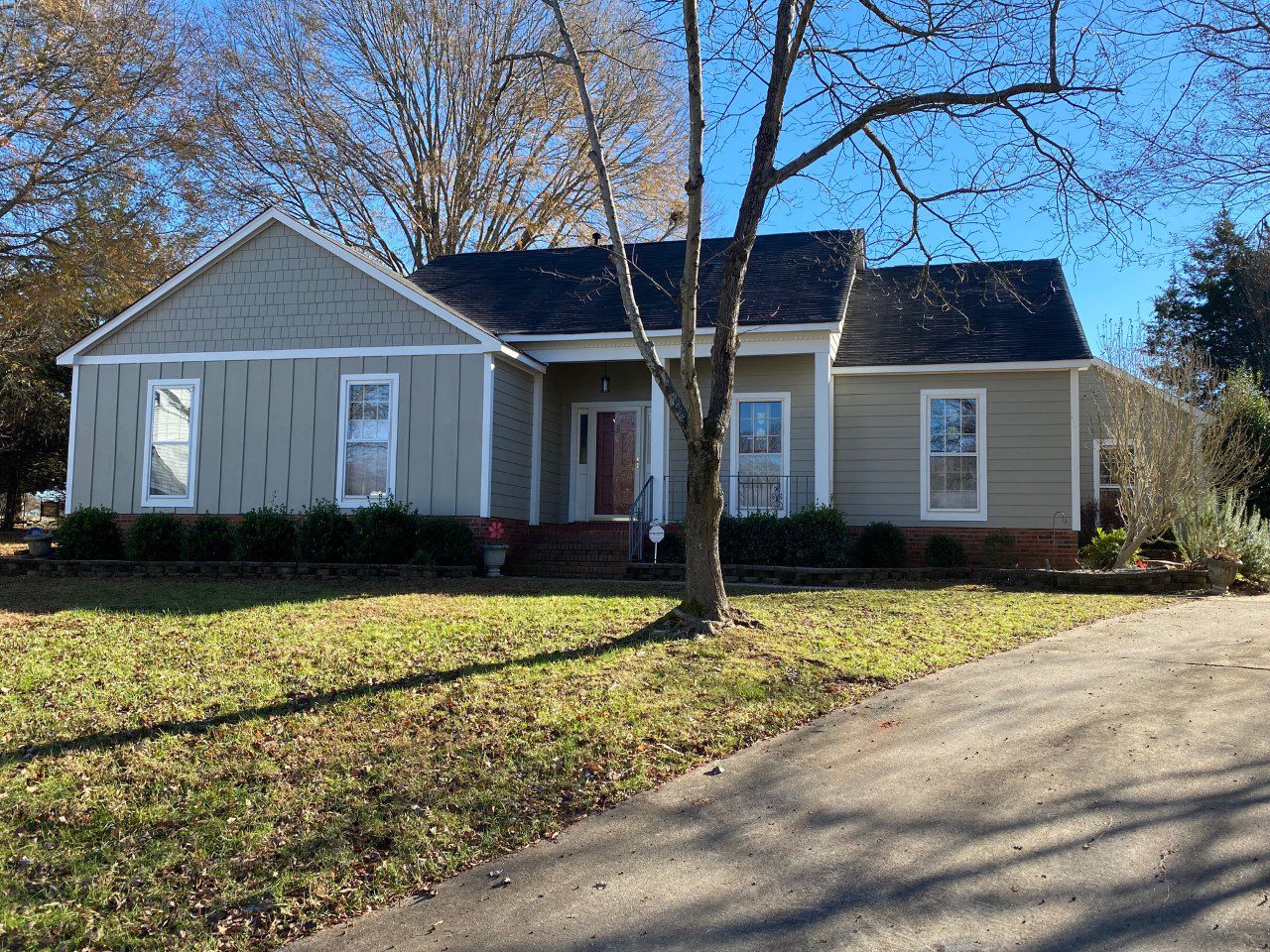 Board and Batten Delivers a Custom Look
Many homeowners may be discouraged from choosing board and batten siding. It can be more expensive than traditional horizontal siding. To keep in line with budgets, we worked with the homeowners to spotlight the main front wall. As you can see in the images, the board and batten siding offers a unique and striking aesthetic. With a small investment in that section, the house now has a custom mix and match feel.
Hardie® Plank Lap Siding Completes the Exterior
On all other areas of the home, we installed lap siding. It complements the vertical pieces nicely and gives the house a modern, fresh exterior. Not only is Hardie® Plank siding beautiful, but it's also the highest quality siding on the market.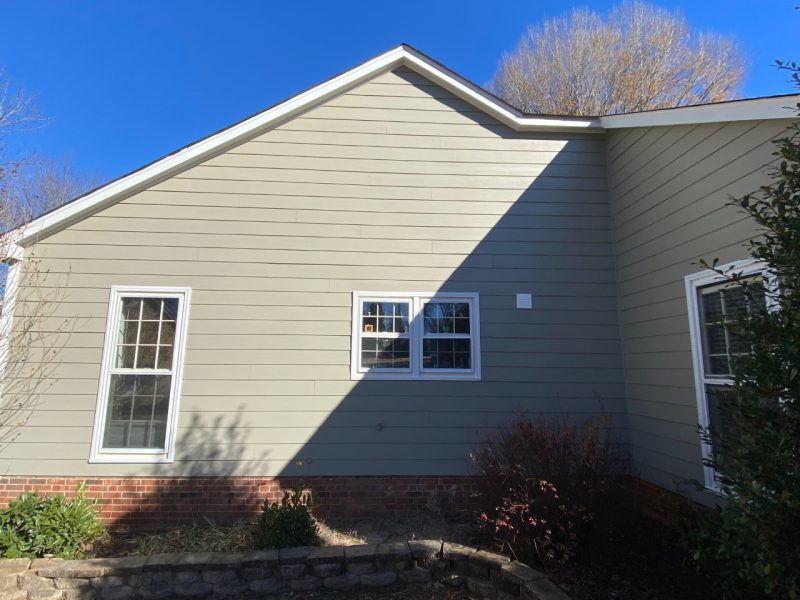 This siding product consists of fiber cement, which makes it highly durable. It's resistant to moisture, mold, fire, and insects. It also doesn't contract with temperature changes, and it will never warp or rust. In addition, the company uses advanced technology to bake in the color, which means it never needs painting or maintenance.
Accents Provide More Charm and Function 
In addition to the siding, we included additional accents. We installed new soffits on the Huntersville house. These architectural features sit underside and play an essential role in protecting the house's structural integrity. Replacing them is a must with new siding.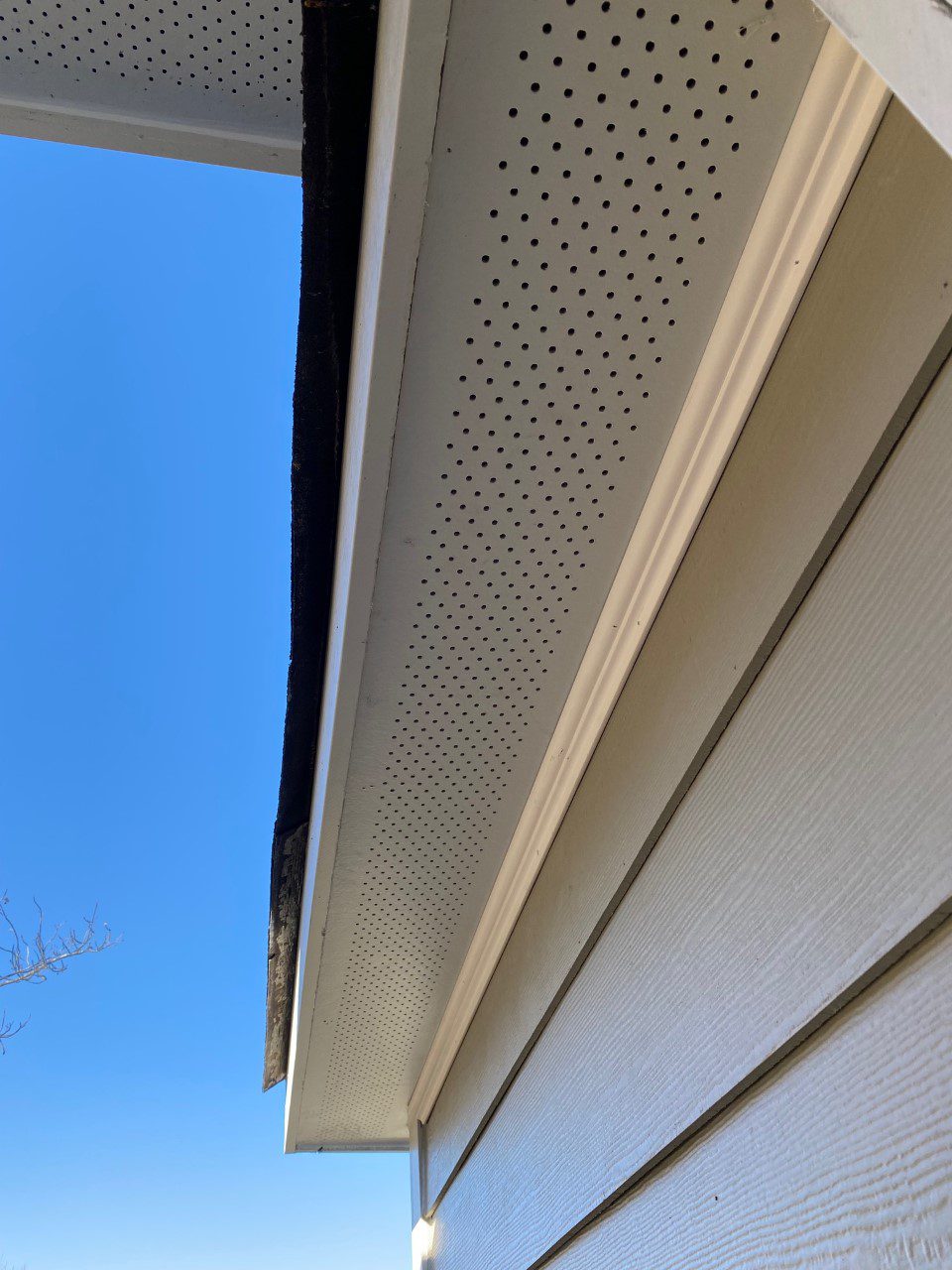 We also added a new fascia, which are the boards that run along the side of the overhang and roof. With this project, you can see the added details on the front part of the home that give it a sophisticated look.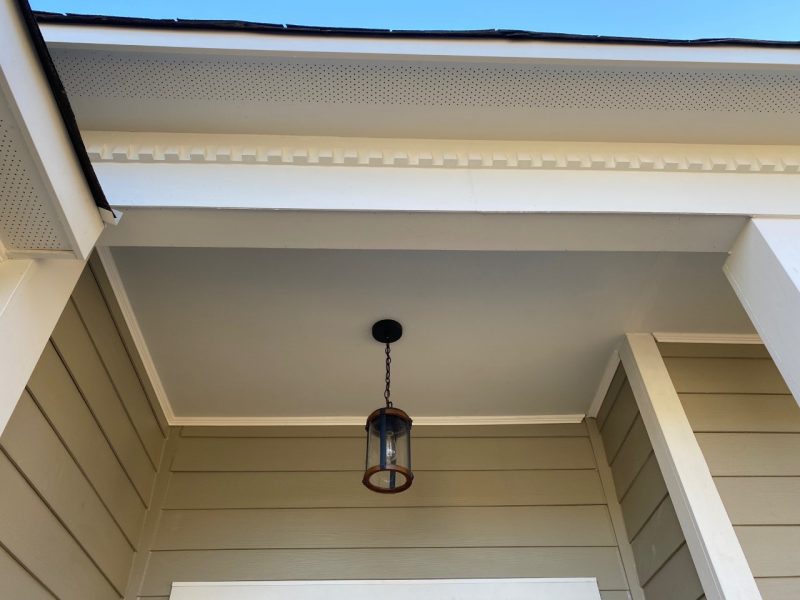 The front porch also received a renovation. We added Hardie® posts to connect the railings. They are a bright white to match the other trim. They're made from the same durable materials as the company's siding.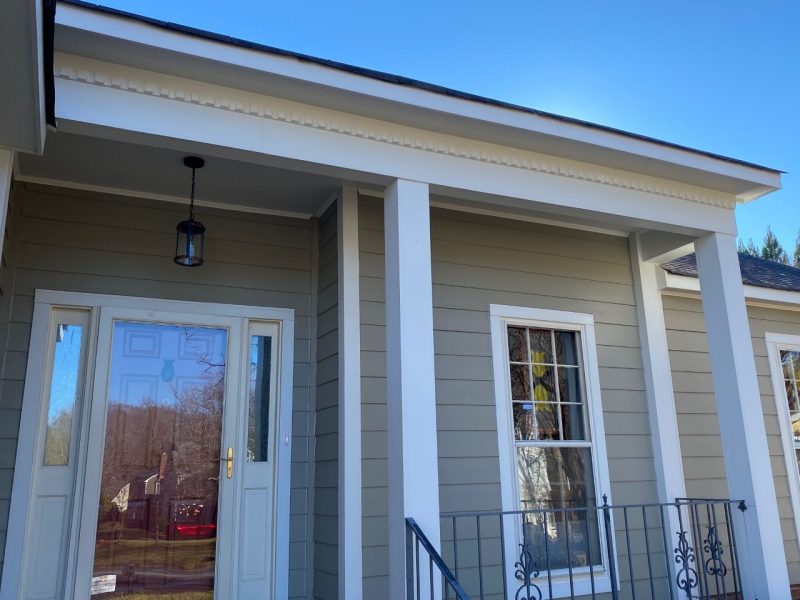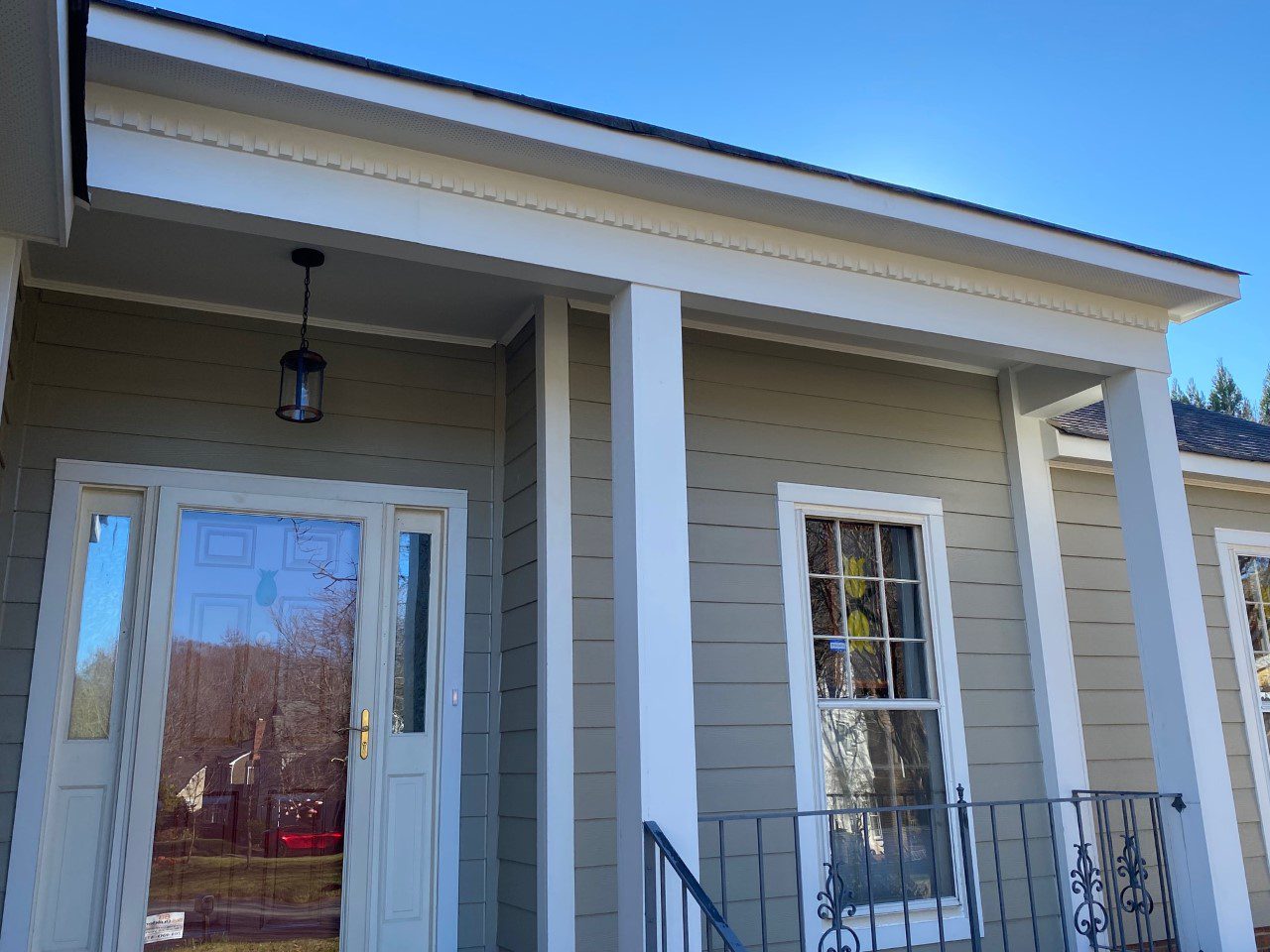 Finally, the finishing touch was the 4-inch casement around the front windows and doors. While it's a subtle upgrade, it completes the home's transformation. It enhances the frames beautifully.
Custom Looks Are Affordable and Impactful
Because we integrated two types of siding, the homeowners achieved their desired look without a steep investment. We can do the same thing for your home. Curb appeal can be affordable and provide exceptional results. Contact our team today to learn more.