Remaking your home's exterior isn't as challenging or cumbersome as you may think. With the right materials, aesthetics, and Hardie® Plank siding installation partner, your house can go from blah to brilliant. We are excited to illustrate this with another feature project located in beautiful Tega Cay.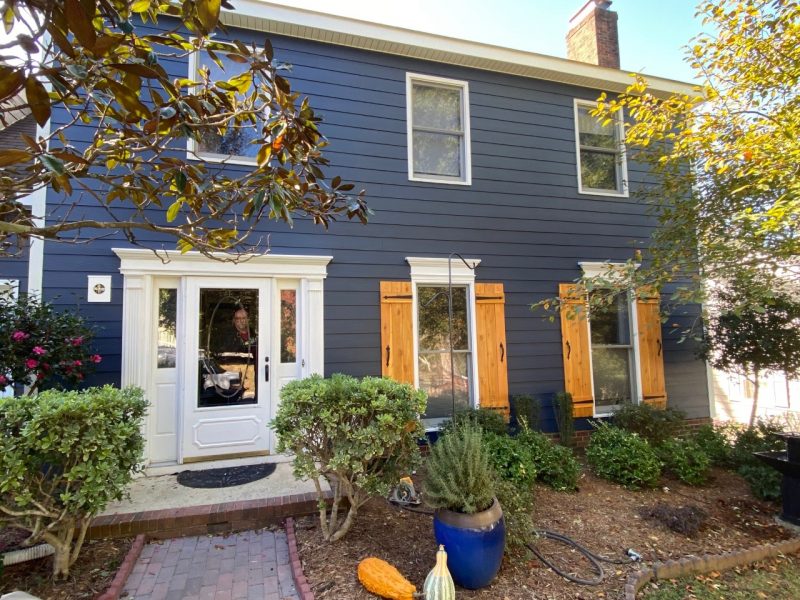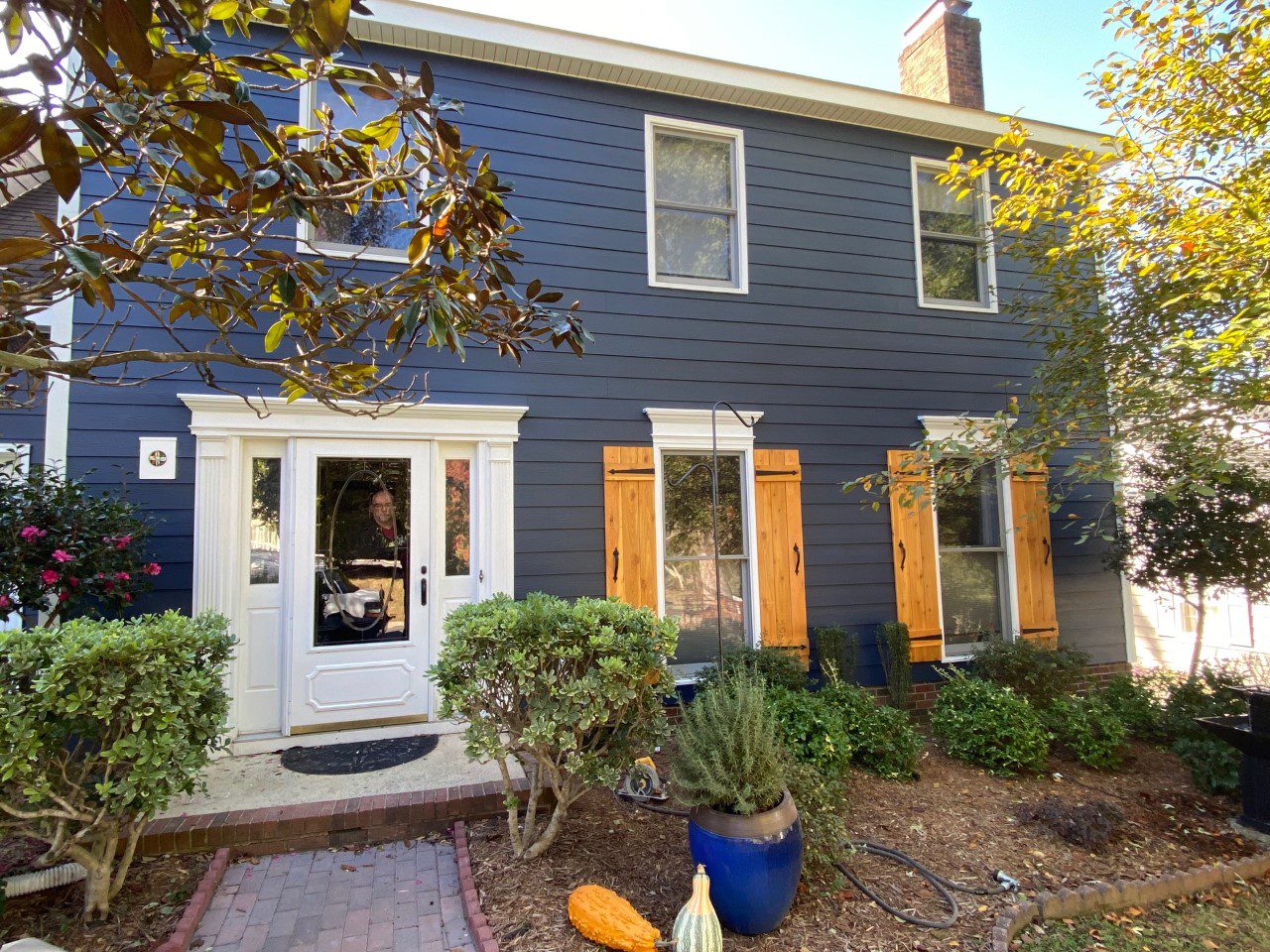 Old Masonite Siding Was Failing
Masonite siding was once a popular and economical option for millions of homes. Unfortunately, because its composition is woof fiber, it did not perform as well. The main challenge that homeowners faced was moisture damage. Many experienced swelling, buckling and rotting. The Tega Cay home on this project had existing Masonite siding, which we removed. Additionally, we repaired any substrate issues caused by the old siding.
Siding Gets an Upgrade with Hardie® Plank
To ensure moisture or other performance issues were no issues going forward, the homeowners chose Hardie® Plank siding for the replacement. It's one of the most reliable and durable siding materials in the world. Here's why so many installers and homeowners love it:
Requires little to no maintenance.
Resistance to moisture, mold, temperature change contractions, humidity, insects, and fire.
Eco-friendly material, as it does not contain glass fibers, formaldehyde, or asbestos.
No warping, rotting or rusting ever.
In addition to these attributes, Hardie® Plank has aesthetic appeal. It has the look of real wood siding with grooves and texture, but not the upkeep! That includes keeping its vibrant color.
The company uses ColorPlus® technology for a long-lasting finish. The process works by applying multiple coats, twice as many as the average house painter. In between coats, finish curing occurs in a controlled environment. Such a complex process creates a strong bond, so there's no cracking, peeling, or chipping.
Homeowners Go Bold with Blue
Hardie® Plank siding is available in an array of colors to complement any home's architecture. The color chosen by these homeowners is one of the most stunning. It's Deep Ocean, which is a dark blue-gray. It gives the home a dramatic backdrop with windows and doors in white. It's a beautiful palette that really makes the house stand out.
New Shutters and Front Entry Complete the Transformation
In addition to the new siding replacement, our team worked on a few finishing details. First, we built and installed new red cedar shutters, replacing the old traditional ones. As you can see from the after pictures, they make quite a statement. They are custom and unique to this home.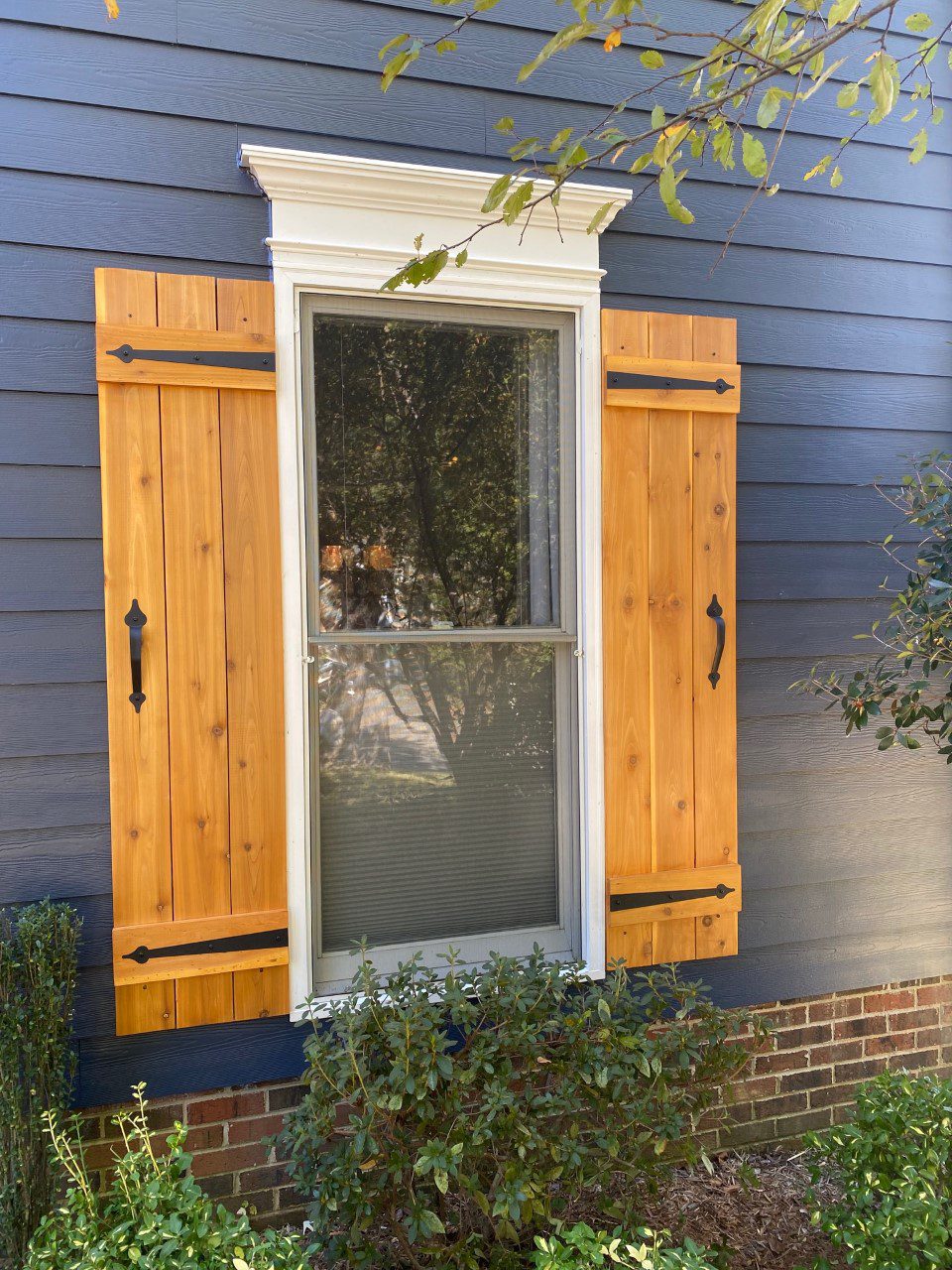 We also replaced the surrounding trim and front door. The existing style was the traditional Federal aesthetic. Now, the look offers a more modern entry.
Reimagine Your Home's Exterior with Belk Builders
Whether you want to go vivid and modern or neutral and traditional, your home's exterior can look exactly how you prefer. You can also ensure that the new materials will perform for years to come when choosing James Hardie® products.
Contact us today to explore all the possibilities for new siding and more.