Your home's windows are a unique part of its architecture, both on the interior and exterior. The aesthetics of a window matter to enhance the design, but performance is even more important. Energy efficient windows keep your home's temperature comfortable, keeping cold air out in the winter and in during the summer. One of the best products on the market for energy efficiency is Simonton vinyl windows. ENERGY STAR® recently named several Simonton window styles as most efficient, an award they also won last year.
About the Energy Efficient Award
Each year, ENERGY STAR®, the government-backed program that provides unbiased information to consumers, reviews a range of products. The criterion for assessment includes every aspect that illustrates the window's energy efficiency, including the glass used, frames, and construction. The results of this evaluation are to determine how the window keeps energy costs down, delivers comfort inside, and protects the planet.
Simonton Vinyl Window Award Winners
ENERGY STAR® awarded three Simonton windows as efficiency top performers:
Simonton Reflections®: This series features classic styling in an affordable, dependable vinyl frame.
Simonton Madeira™: These traditional, wide-frame vinyl windows complement any architectural style.
Simonton Impressions®: These unique windows offer the traditional look of wood with the minimal maintenance of vinyl.
All three series have triple-pane glass, which earns them the energy-efficient label. It includes three layers of double-strength glass and two separate air spaces. As a result, the windows have maximum thermal performance.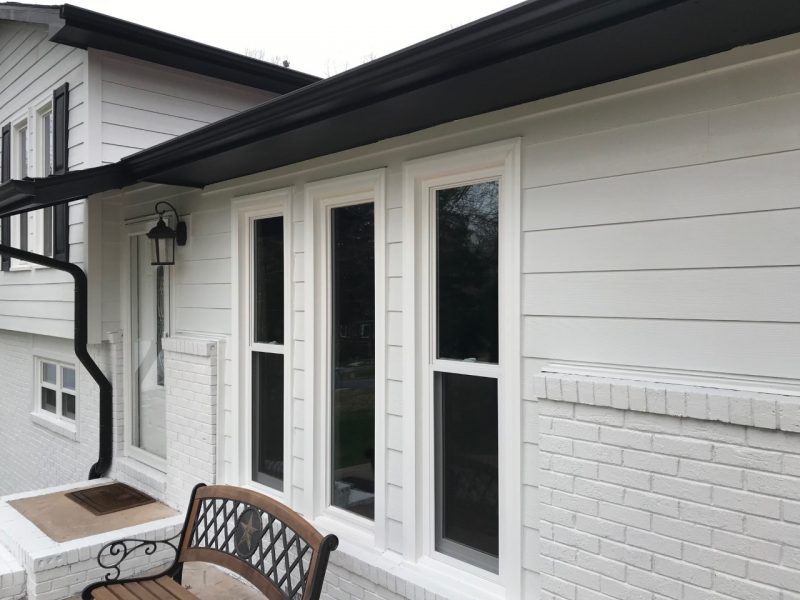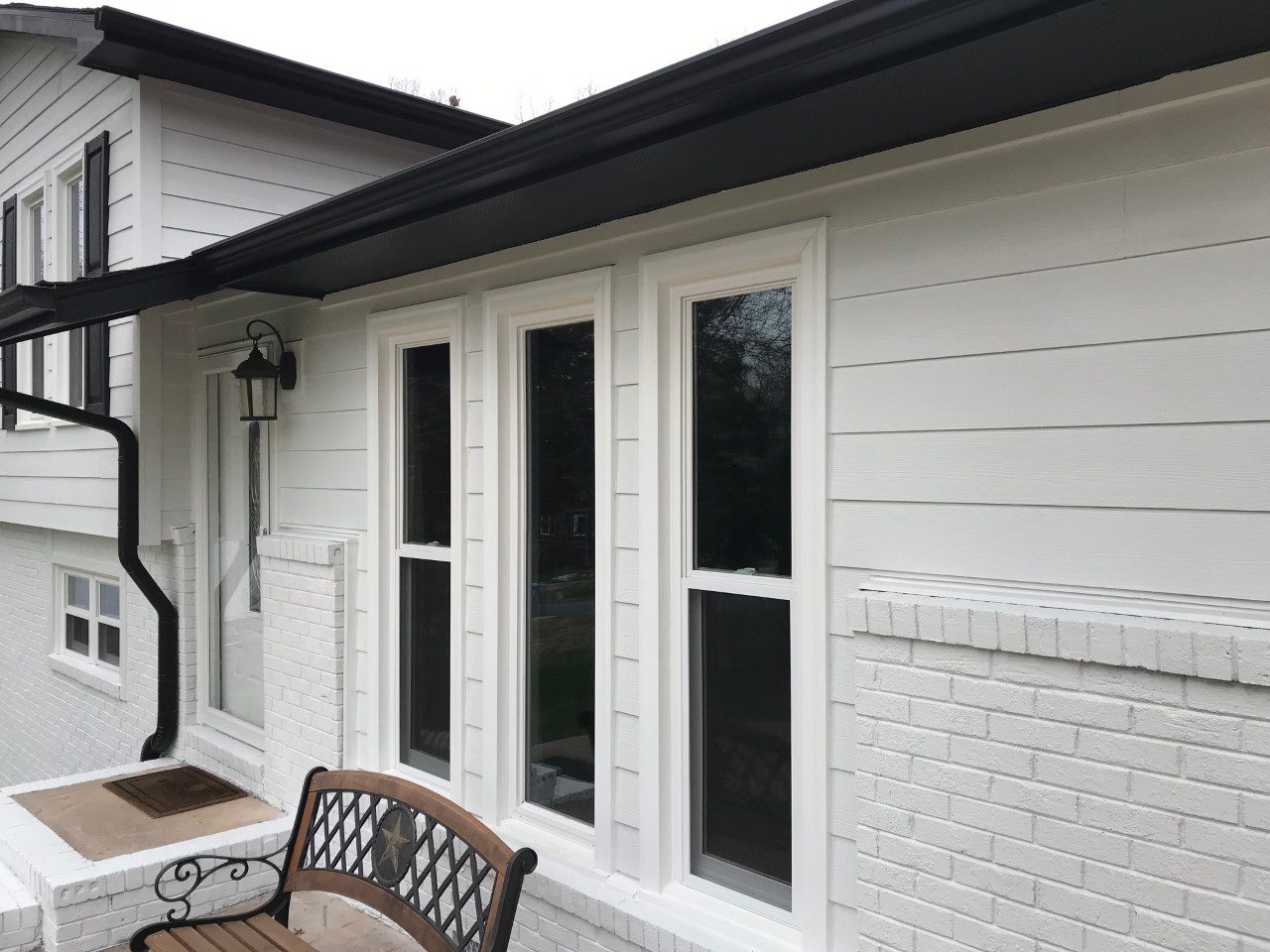 The Low-E (low emissivity) glass has a microscopic, thin, and transparent coating. The coating minimizes the amount of UV and infrared light that passes through the glass but doesn't compromise the desire for natural light. The coating reflects heat from the rays, keeping temperatures inside stable, and requiring less energy to cool or heat the space.
In addition to the energy-efficient accolades, Builder Magazine named Simonton the highest overall quality for vinyl windows.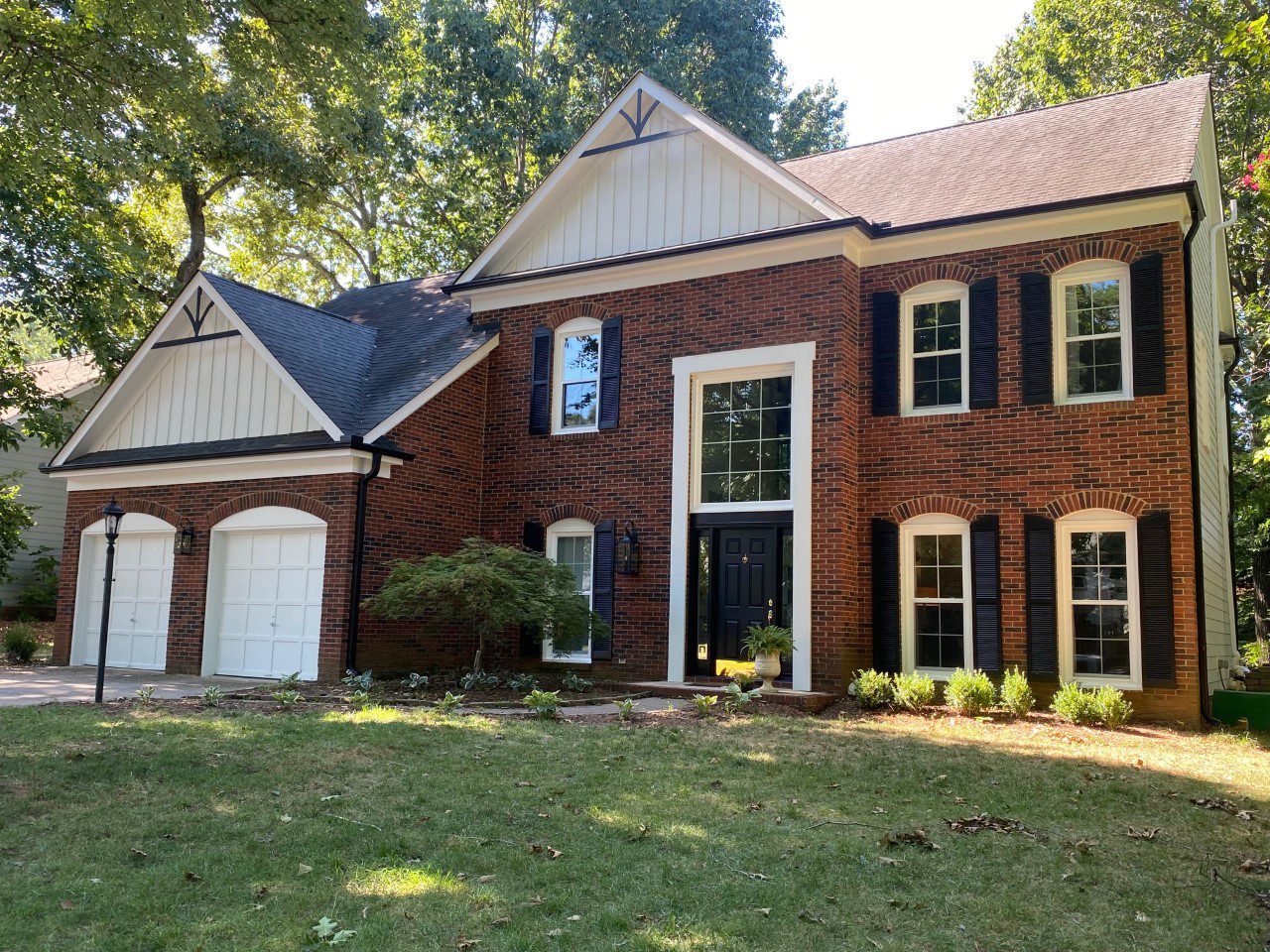 All these attributes make Simonton vinyl windows a smart choice for Charlotte homeowners seeking to replace older, less energy-efficient windows.
Belk Builders Recommends Simonton Replacement Windows
We are a Simonton official pro and have been installing these windows for years. They are highly durable, attractive, and require minimal upkeep. They have an easy cleaning feature, are easy to operate, and offer noise control. These replacement windows are also cost-effective and typically have short wait times. With many options to customize, you'll get a window that will last for decades and improves your property's curb appeal.
If your windows are failing, you're paying higher energy bills. Save money by investing in Simonton vinyl windows.
Contact us today at (704) 400-4710 or info@belkcustombuilders.com to schedule a free evaluation.