At Belk Builders, we have the pleasure of working on many exterior home projects. As a local vinyl siding installer, it's certainly never the same job twice. With so many different materials and installation methods, homeowners have many choices when they decide to revamp their exterior. Recently, we used a batten and board vinyl siding that imitates the look of brick to create a truly unique look for a South Carolina home.
Before the Makeover
The house had an old vertical siding that had suffered a lot of wear and tear in the years since its installation. The exterior of the home looked dull and had many places where the siding had begun to fail. The homeowners wanted to keep the vertical look while also using a durable material that required little to no maintenance.
About Board and Batten Siding
Board and batten siding describes siding placed vertically joined together by thin vertical strips or battens. This style became popular hundreds of years ago when wood was used on the exterior of homes. The battens actually covered the seams to protect the interior.
This historic style has made a considerable comeback in recent years. It's become on-trend again with the resurgence of farmhouse architecture. Now, you can find board and batten siding in vinyl, eliminating the challenges of using wood. The battens are now purely decorative in nature.
The Vinyl Siding: Beautiful and Durable
The vinyl siding used for this project is a product of Royal Building Products. The Board & Batten vinyl siding includes a rustic cedar grain and is installed vertically. Its distinct profile makes it an immediate eyecatcher, increasing the curb appeal.
Each board has a UV-resistant finish, so the color won't fade and never requires painting. The siding is also designed never to warp, buckle, or sag. This durable, beautiful siding was a great choice to deliver the look the homeowner's wanted while also ensuring that it will stand up to the elements.
Brick Vinyl Siding Adds Charm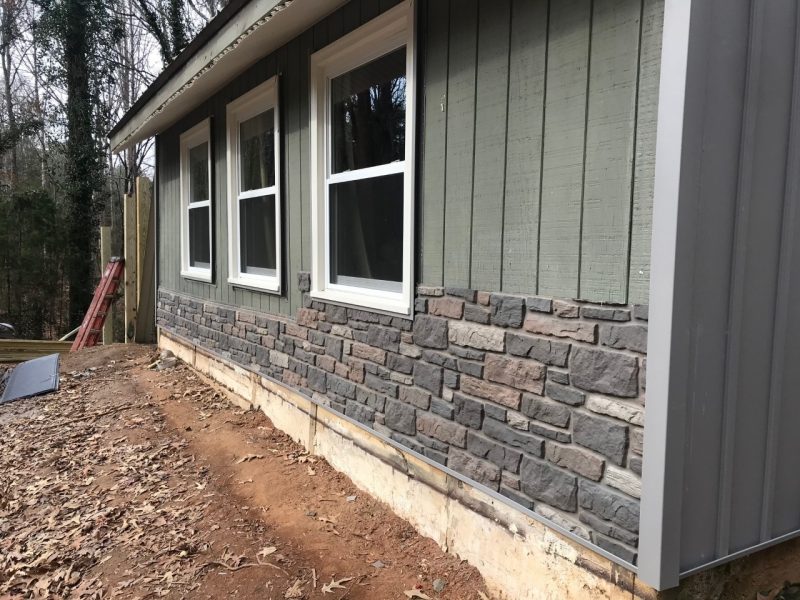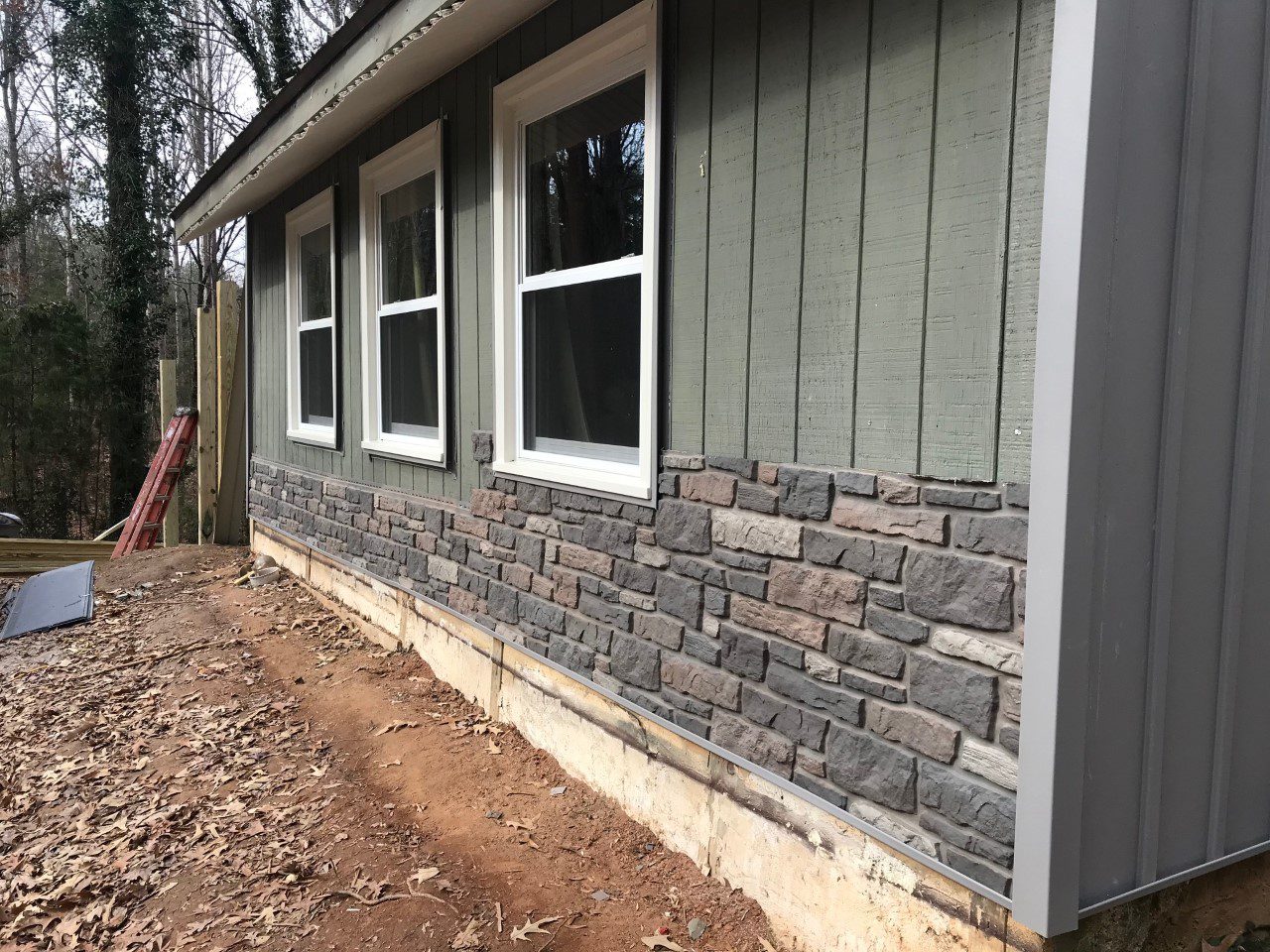 Beyond installing the vinyl siding on the entire home's exterior, we also looked for ways to add more charm to the house. We had previously used a faux brick vinyl siding on chimneys, offering the look of real brick without the maintenance. This vinyl siding can be used anywhere to add some more visual interest. We added it as a bottom accent, creating a depth that balances the new board and batten siding.
If you are considering an exterior renovation, then contact the team at Belk Builders. We have decades of experience helping Charlotte area homeowners make their vision into a reality. With competitive pricing, expert installers, and knowledge of a variety of materials, you can depend on us. Call us today for a free estimate at 704-400-4710.