Charlotte has so many charming neighborhoods, full of unique architecture that simply needs a revamp. Belk Builders has had the opportunity to work on several homes in the Plaza Midwood neighborhood, which is one of the hottest spots in the city to live. In this feature project, we'll go over the details of adding a new roof for both curb appeal and durability.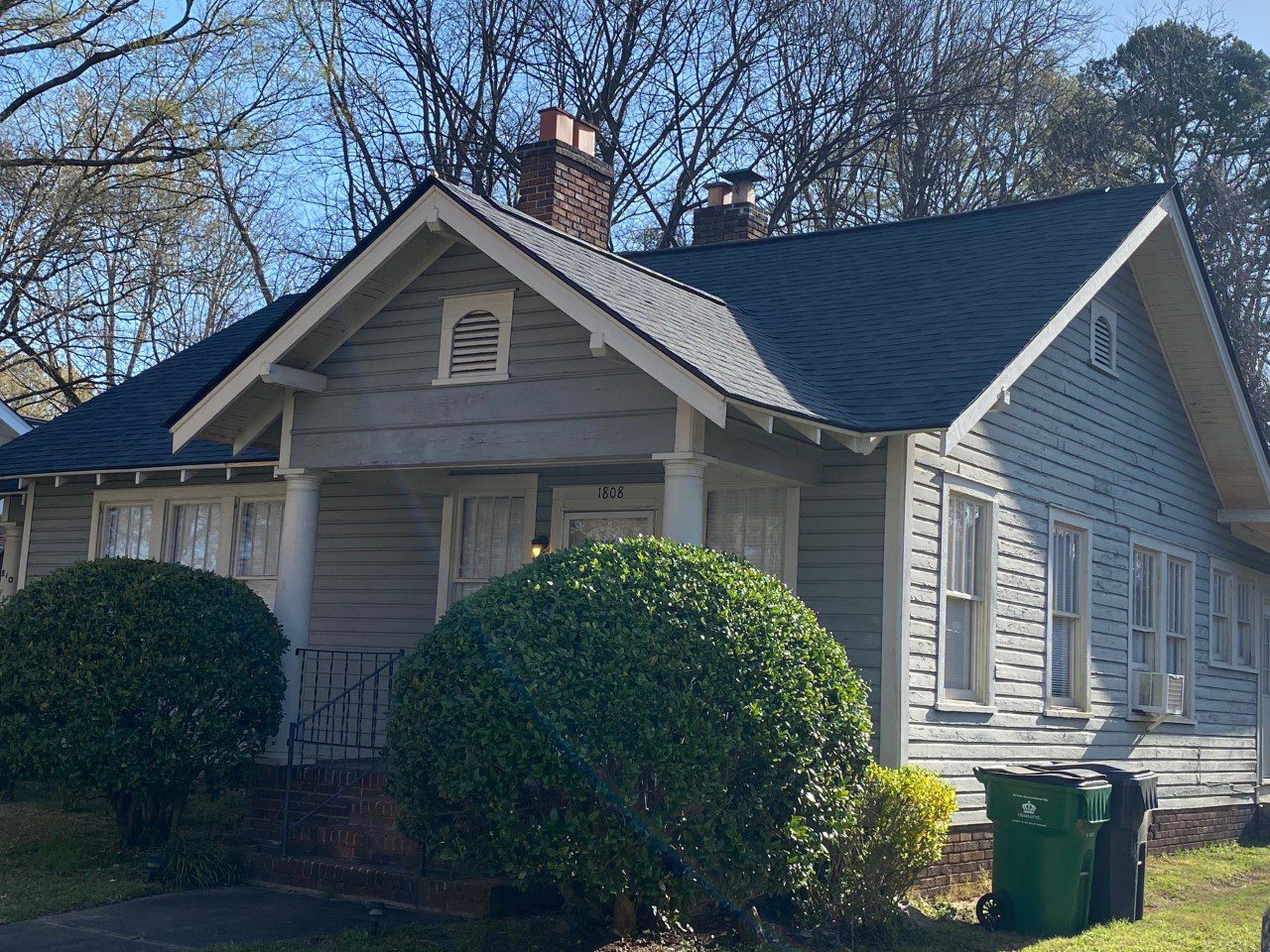 A New Roof Should Add Attraction and Protection
While a roof replacement isn't as exciting as some other exterior renovations, it's a critical component to any structure's integrity and its look. It also supports energy efficiency.
Replacing a roof isn't something you want to put off because it could result in significant damage, mainly from leaks. The roof of this bungalow was beginning to fail and in need of an overhaul. We stripped all the old shingles off and made necessary repairs to the substrate.
Not Your Ordinary Shingles
For the project, we used Owens Corning TruDefinition® shingles in Onyx Black. We are a proud preferred contractor for Owens Corning and endorse their quality. These aren't your ordinary shingles. They elevate both aesthetics and durability of the roof. These shingles have a special formulation of TruDefinition® color, which includes contrasts and dimension. Their proprietary approach includes multiple-granule colors and shadowing. This unique composition delivers a look that's visually appealing and architecturally charming.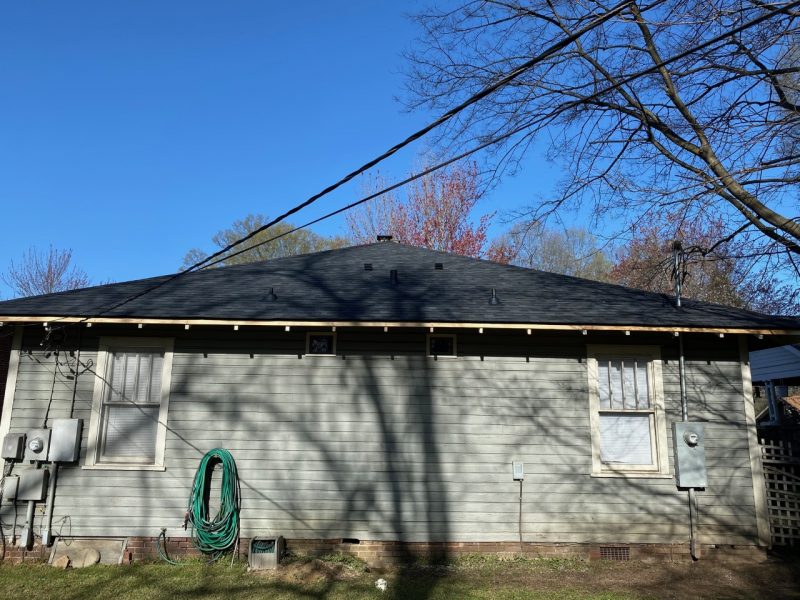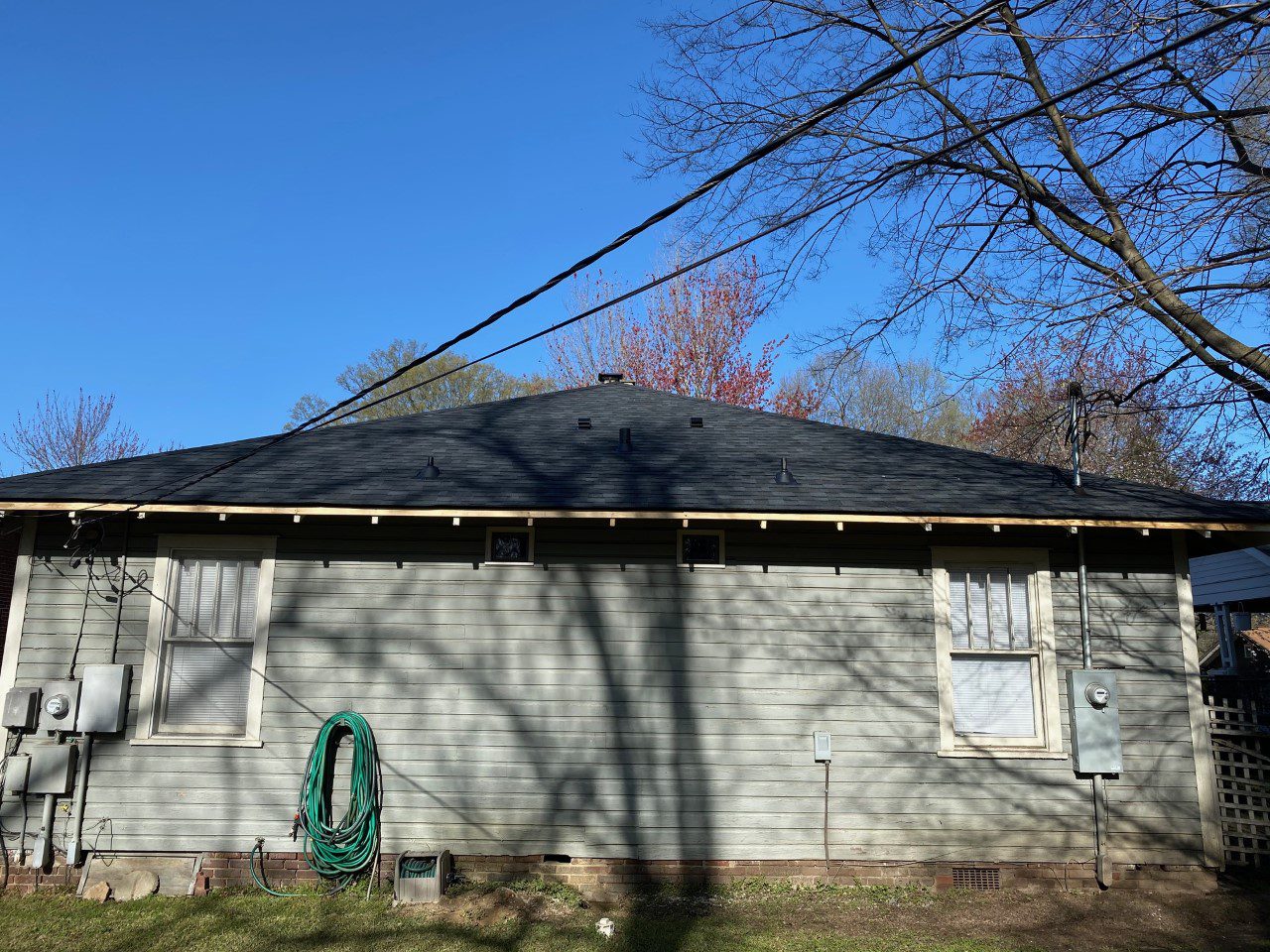 The makeup of these shingles is advanced, as well. They include a Kevlar strip, the same material used in bulletproof vests, for cohesive, hassle-free installation. That feature is part of SureNail® Technology, which ensures robust gripping power. The shingles have triple-layer protection, as well, and are the first and only reinforced nailing zone for shingle faces.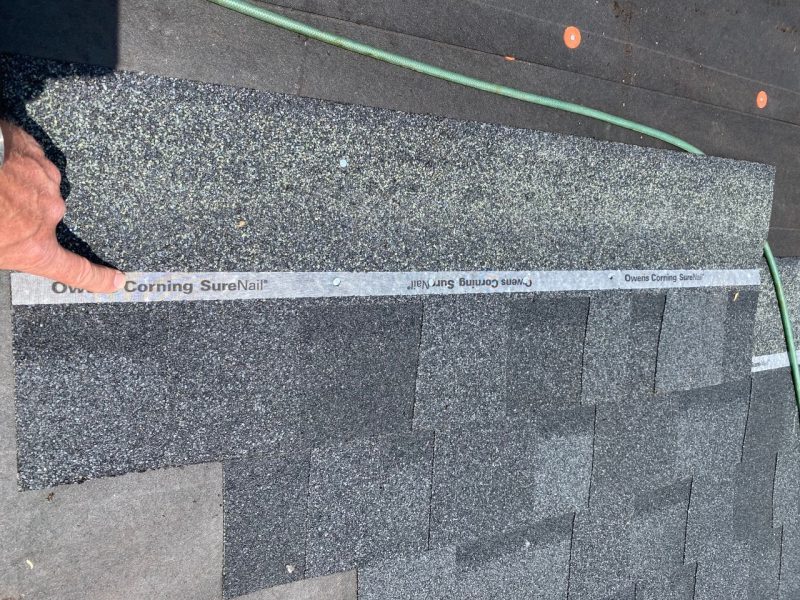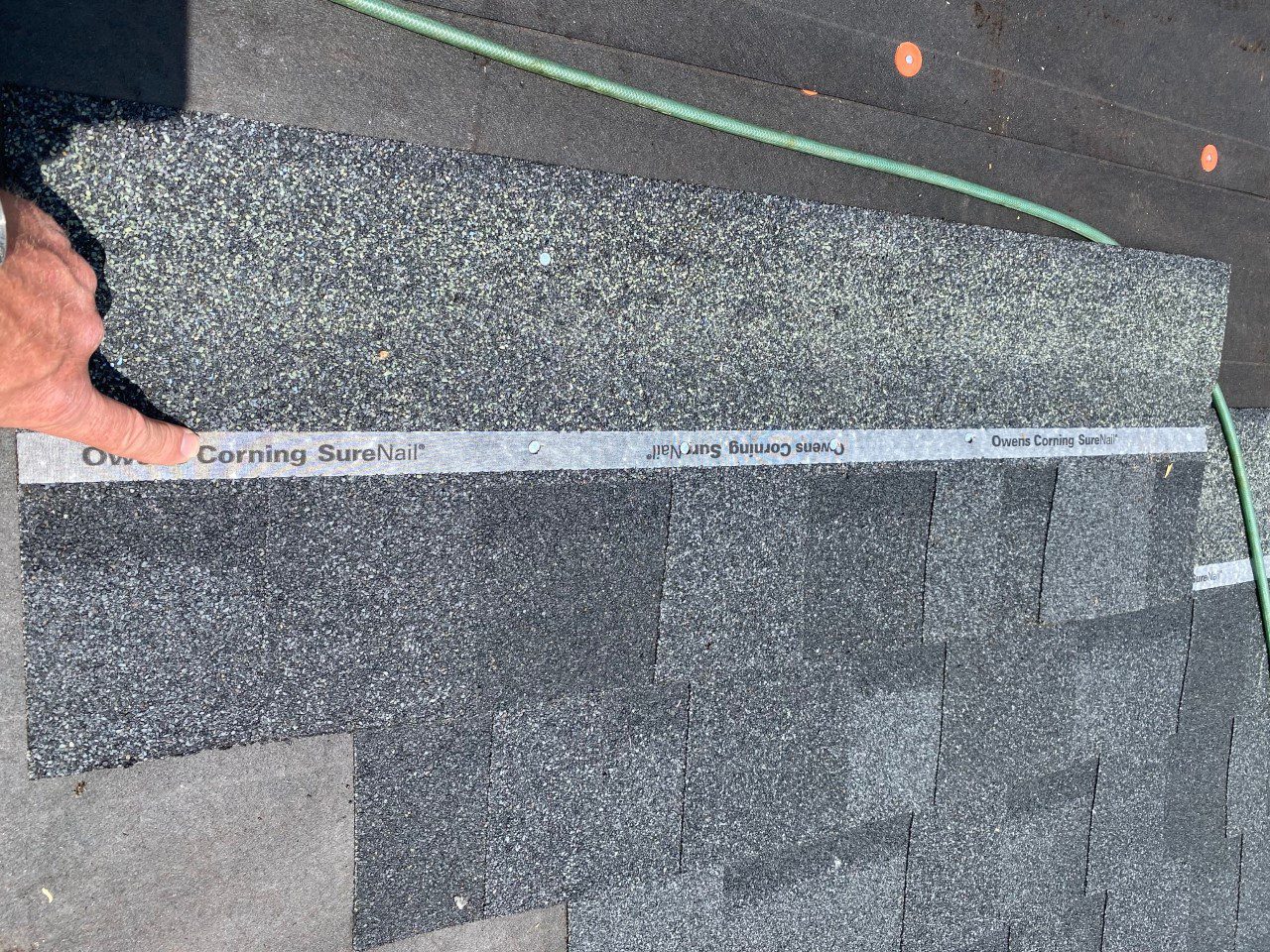 Those extras make the exceptional at wind resistance, which is a huge plus because that's the leading cause of missing shingles. Owens Corning manufactures its products to industry standards regarding resistance and tests them using an independent third party.
This material has other advantages. Their formulation helps reduce algae growth. That's a common occurrence on roofs, especially in areas that don't get much sunlight. It can weaken the shingle and be an eyesore. Using these shingles and keeping your roof maintained is important for energy usage. The TruDefinition® shingles qualify as ENERGY STAR®, the program that promotes energy efficiency in the U.S.
Overhang Gets Back to Its Origins
In addition to re-shingling the roof, we also repositioned the old overhang back to its original tongue and groove. That change makes the roof look and work better. Making minor improvements like this can go a long way in an exterior renovation.
Is a New Roof on Your List?
Don't delay replacing your roof. Doing so could jeopardize many other elements. However, don't think of a re-roofing as something that's only functional. It can be a strategic design component, too. If a new roof is on your list, then you can rely on Belk Builders to deliver excellent materials and installation. Contact us today to inquire about our services.