When updating your home's exterior, you can still retain the charm of the original architecture. New doesn't have to mean modern. What new really means is replacing old siding that's seen better days. The options for aesthetics are limitless, especially with Hardie® Plank siding. That's the story of this quaint cottage-style home located in South Charlotte. Keep reading to learn about its remodel and the materials we used!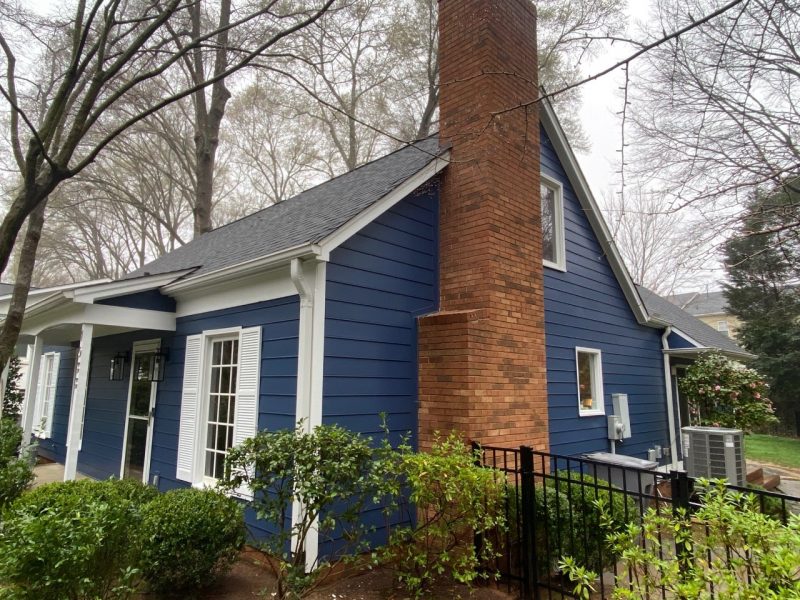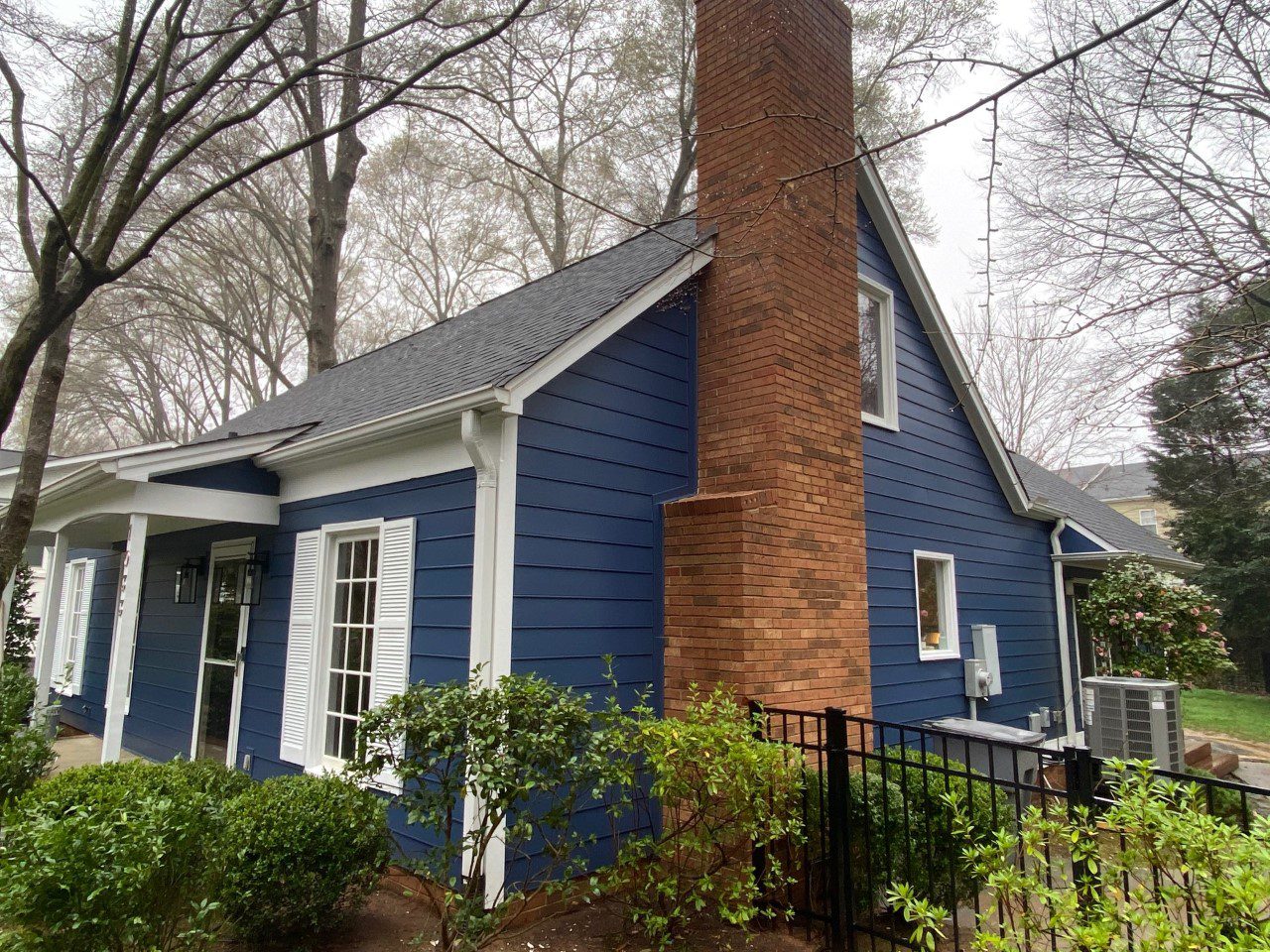 Stunning Blue Siding Adds Charm
The home's original siding was failing, and when this happens, it's more than just a cosmetic concern. Siding that's no longer doing its job to protect a house can lead to moisture damage and rot. We removed all the old siding and installed Hardie® Plank siding. What makes this product so unique is that it consists of fiber cement. That gives it so many advantages. It's moisture-, insect-, and fire-resistant. Plus, it doesn't react to humidity or weather changes, so it doesn't contract and expand, which can cause cracking. It's one of the most durable and reliable materials available.
We then painted it a vibrant blue tone with high-quality exterior paint that creates an impressive visual. It still retains all its charm but with a more robust exterior. As you can see from the photos, the bold blue and white accents make this home a showstopper.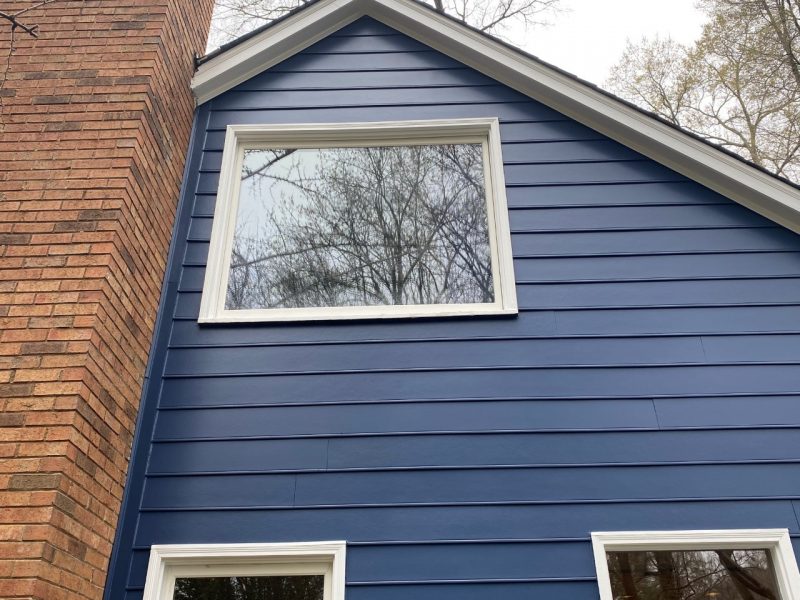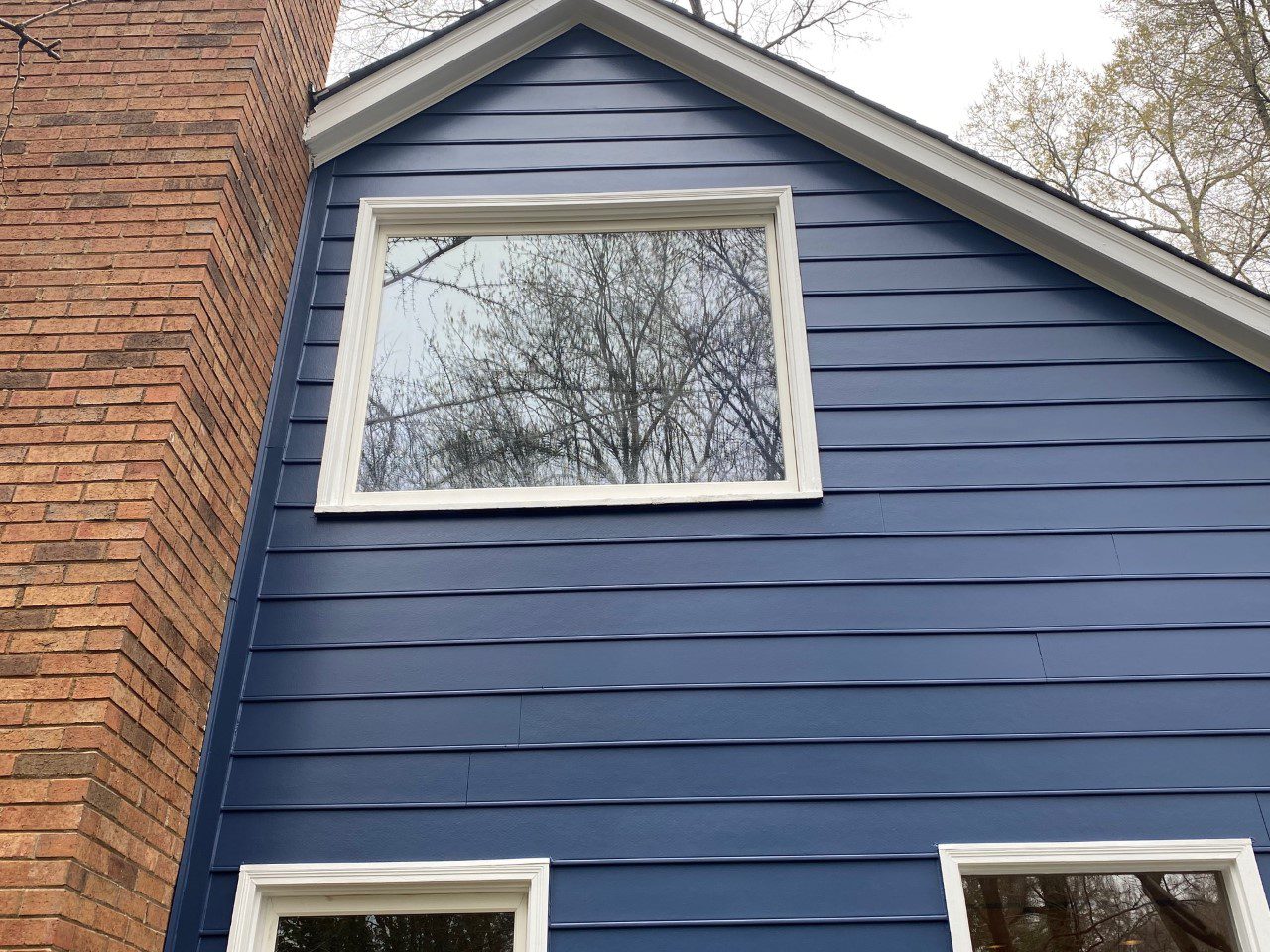 The homeowners will also never have to worry about maintenance, as Hardie® Plank products don't require the upkeep of other materials.
A New Roof Offers Protection and Beauty
The second part of this exterior renovation included a roof replacement. We removed the old roof, made any necessary repairs, and then installed the new shingles. The dark gray of the shingles complements the blue and white perfectly.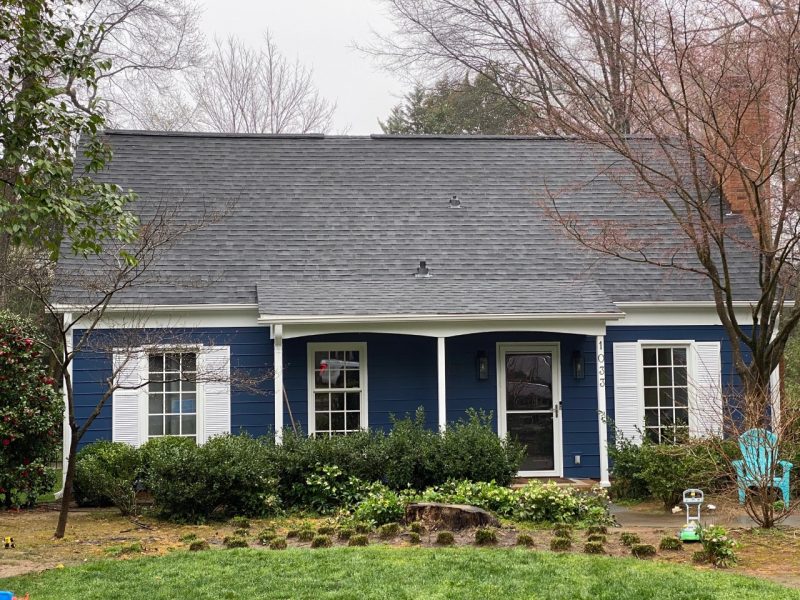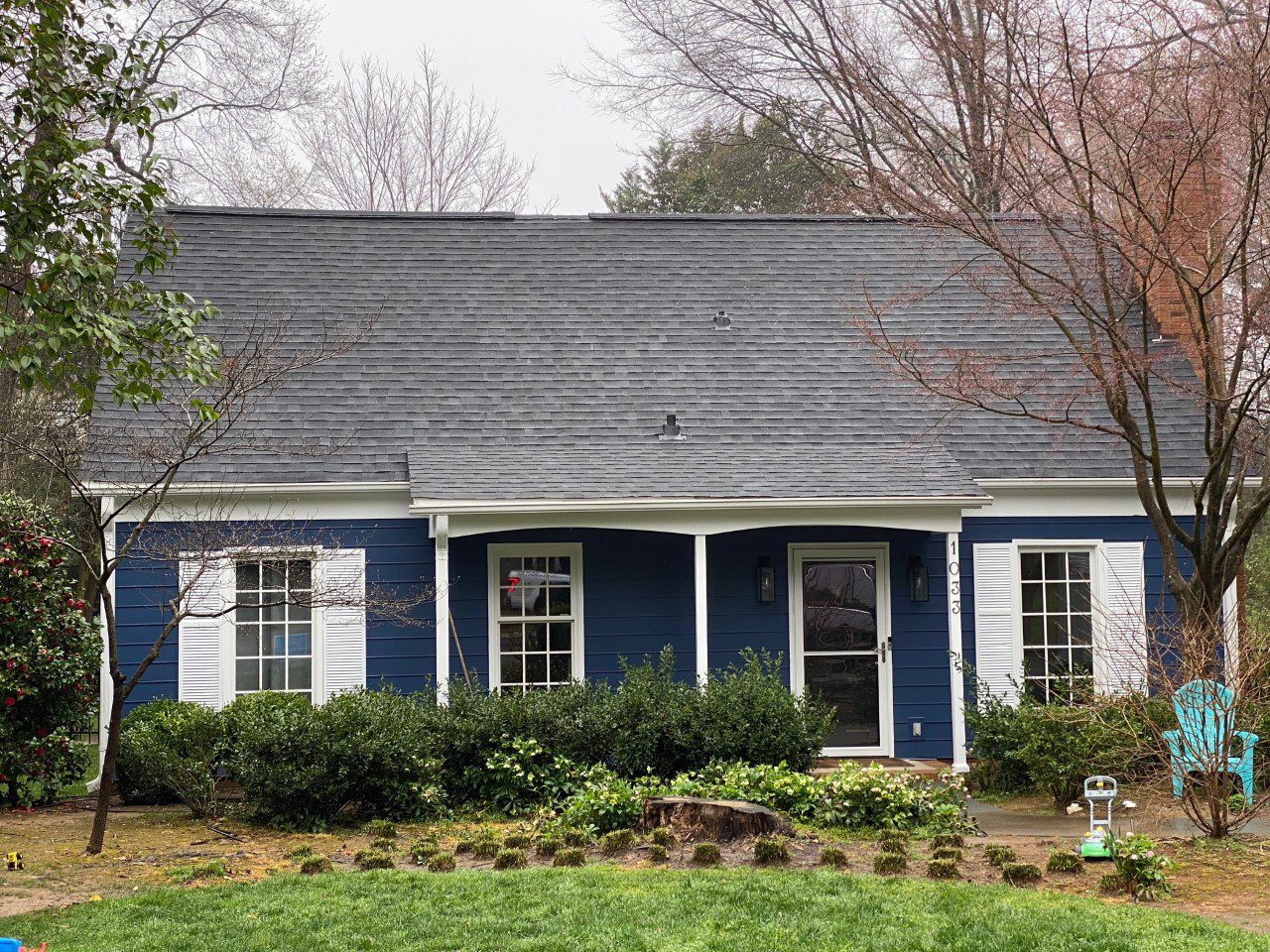 With a sturdy new roof above their heads, the homeowners can rest easy knowing they're protected for years to come. Reroofing your home is something you want to be proactive about, as an old roof can be leak-prone, causing significant damage to the structure.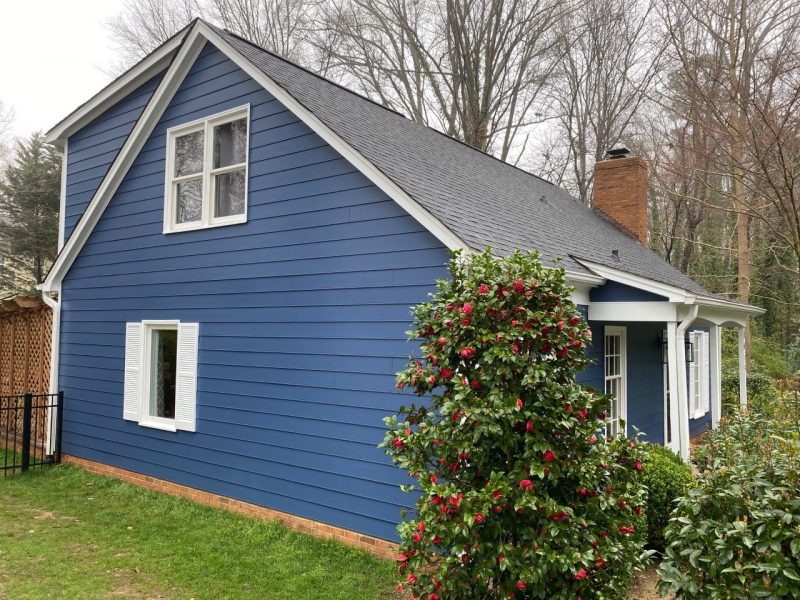 Looking to Revamp Your Charlotte Home?
No matter your home's style or yours, there are so many options for siding, roofing, and other exterior elements. You can preserve the charm of your home and just replace the materials that are no longer holding up after years of wear and tear.
We'd love to help you realize your dream exterior. Contact us today to discuss your goals and project!