Do you want to add an urban appeal to the exterior of your home? Contemporary-style homes are becoming more popular as multiple areas become more urbanized. Belk Builders can provide your Charlotte home with multiple exterior home improvement assets that'll satisfy all your wants and needs.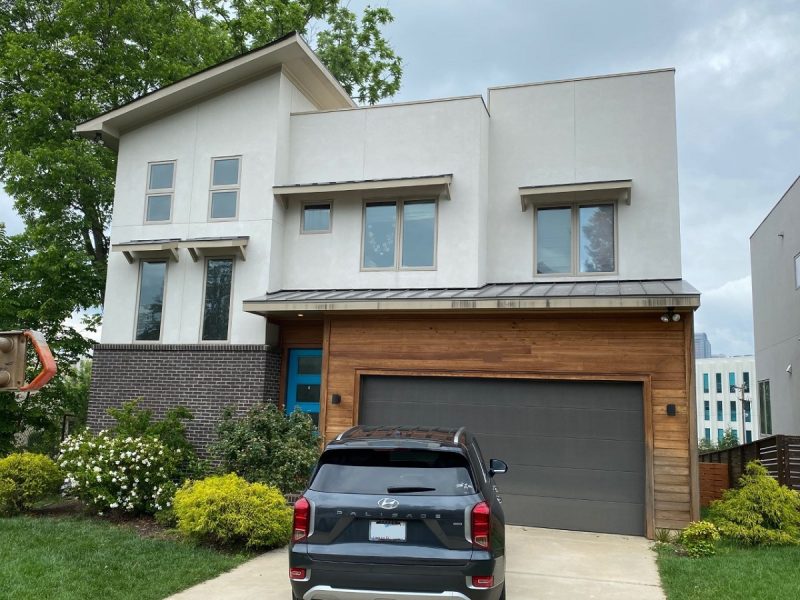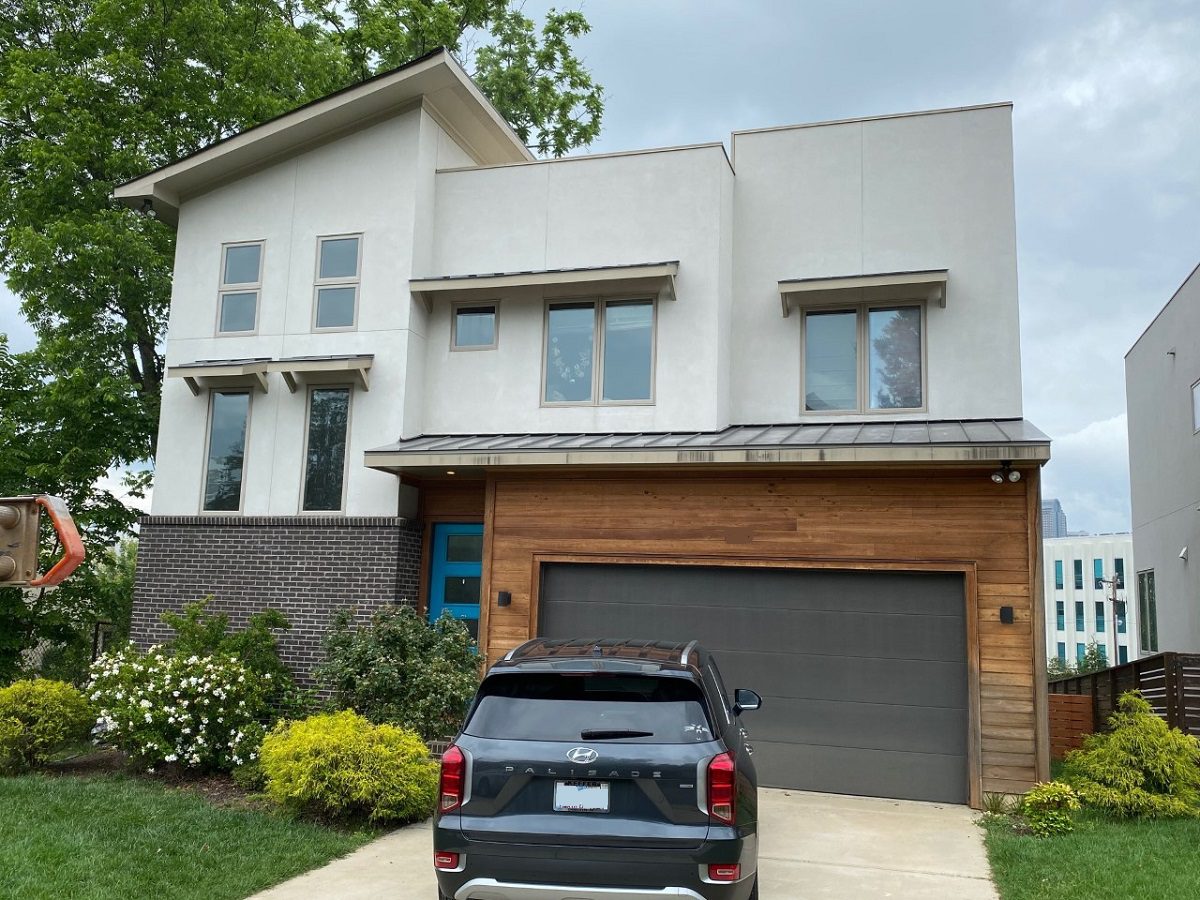 While we specialize in transforming many facets of homes in the Charlotte area, our chic roofing products catch the eye of many customers. Charlotte roof replacement has many different options: accent copper roofing, architectural shingles, flat rubber, ridge vents and more.
When renovating your home, you want to hire professionals so you can see an unbelievable makeover from beginning to end.
Charlotte metal roof installation
The owners of this beautiful Charlotte home wanted to touch up the overhangs on the garage. Before the improvements, the awnings didn't match the rest of the exterior. Belk Builders finished the undersides of the awning with cedar to match the garage doors.
Adding a new standing seam metal roof on top of the overhang areas provided a more cohesive look.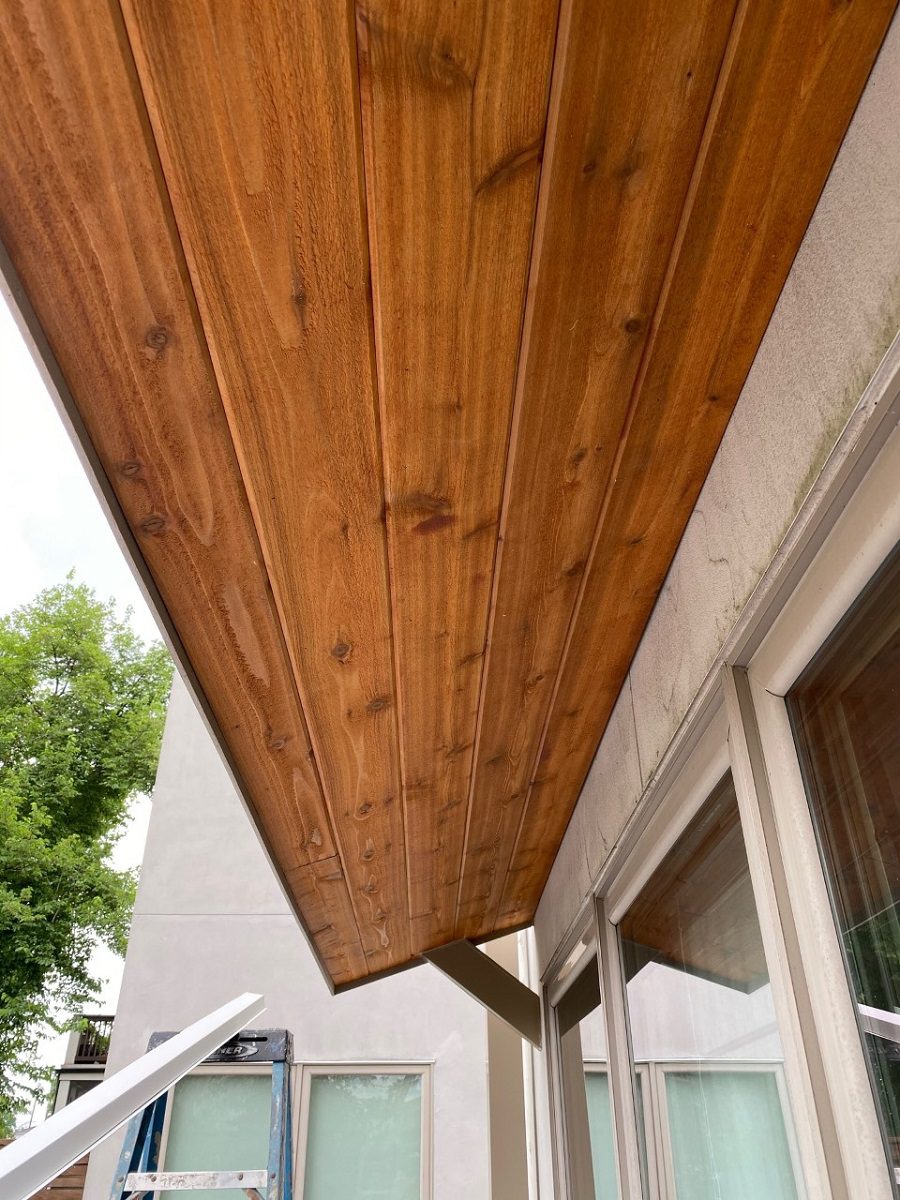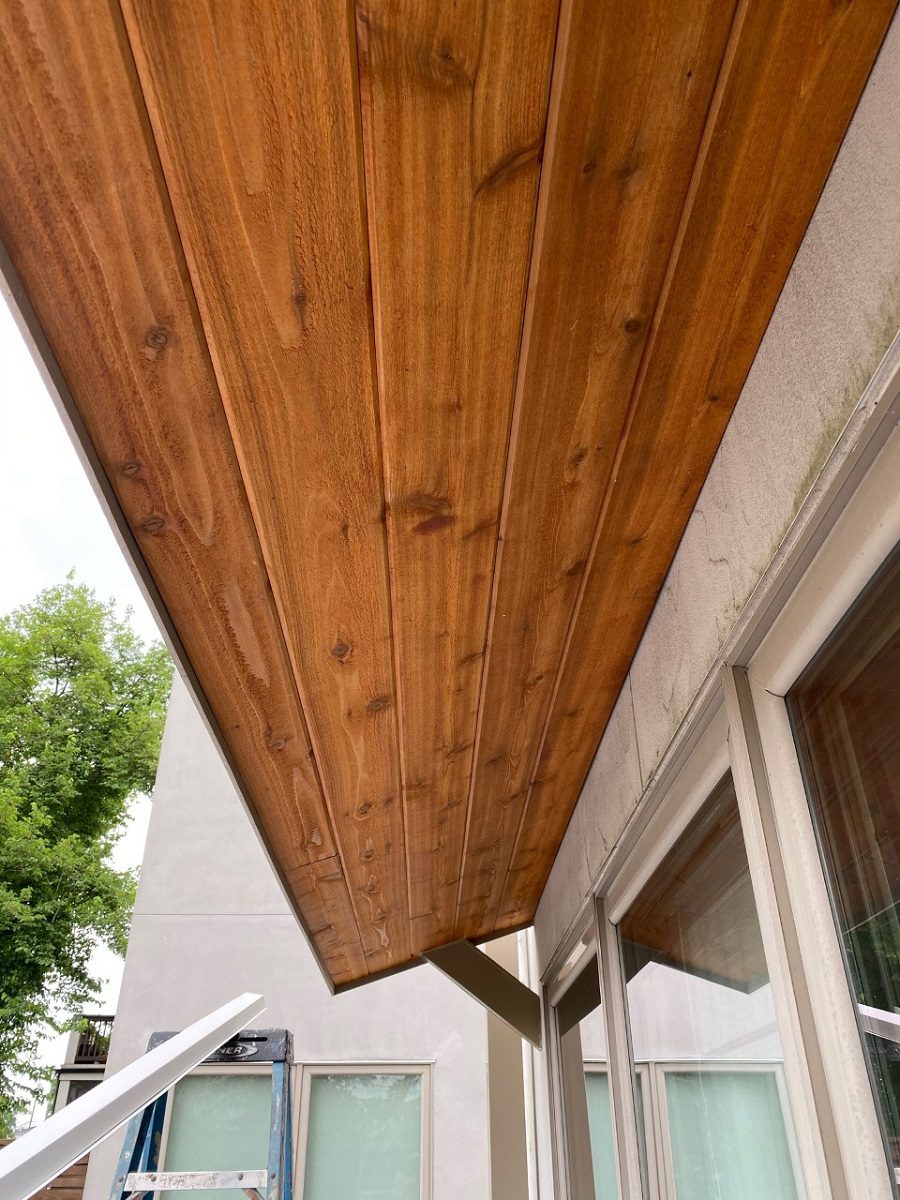 The installation of these roofing materials occurred after each piece was bent by hand and formed for each area.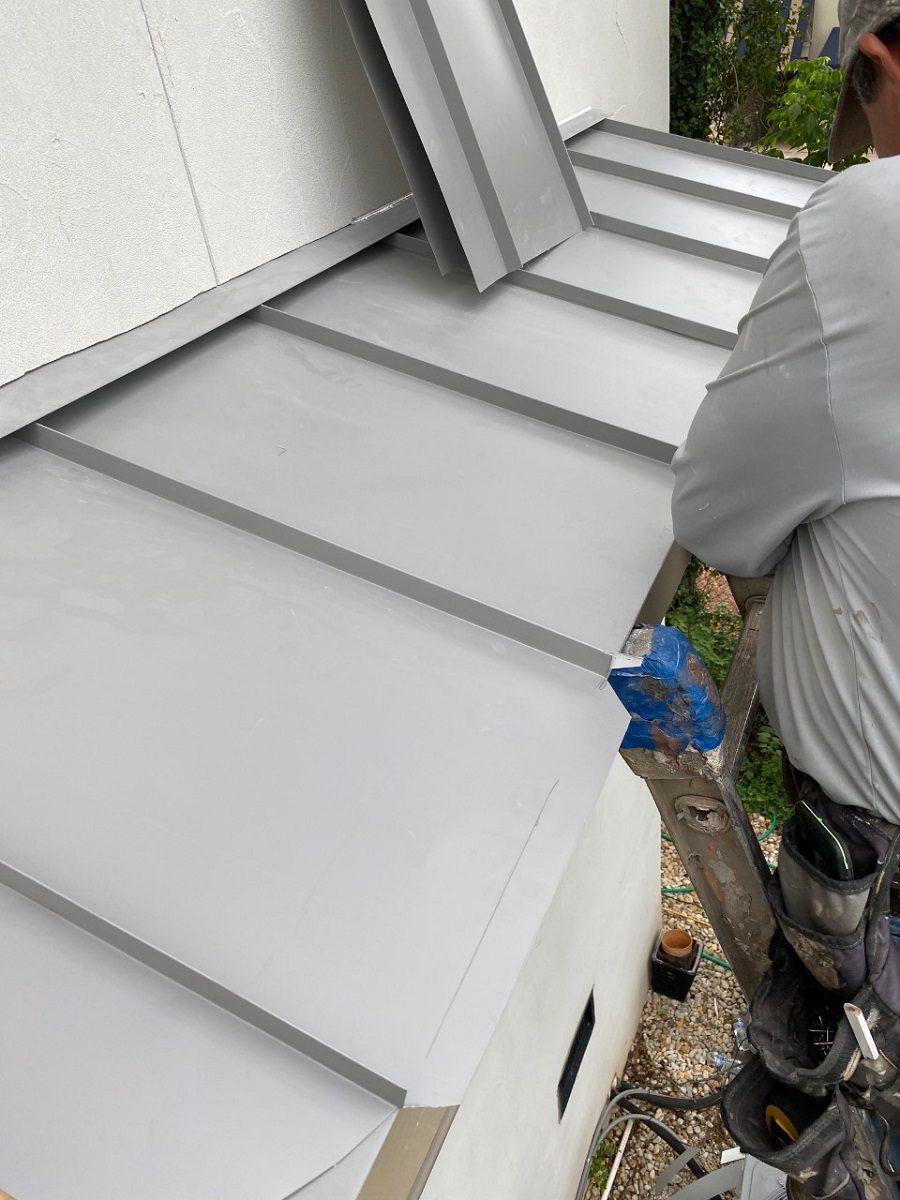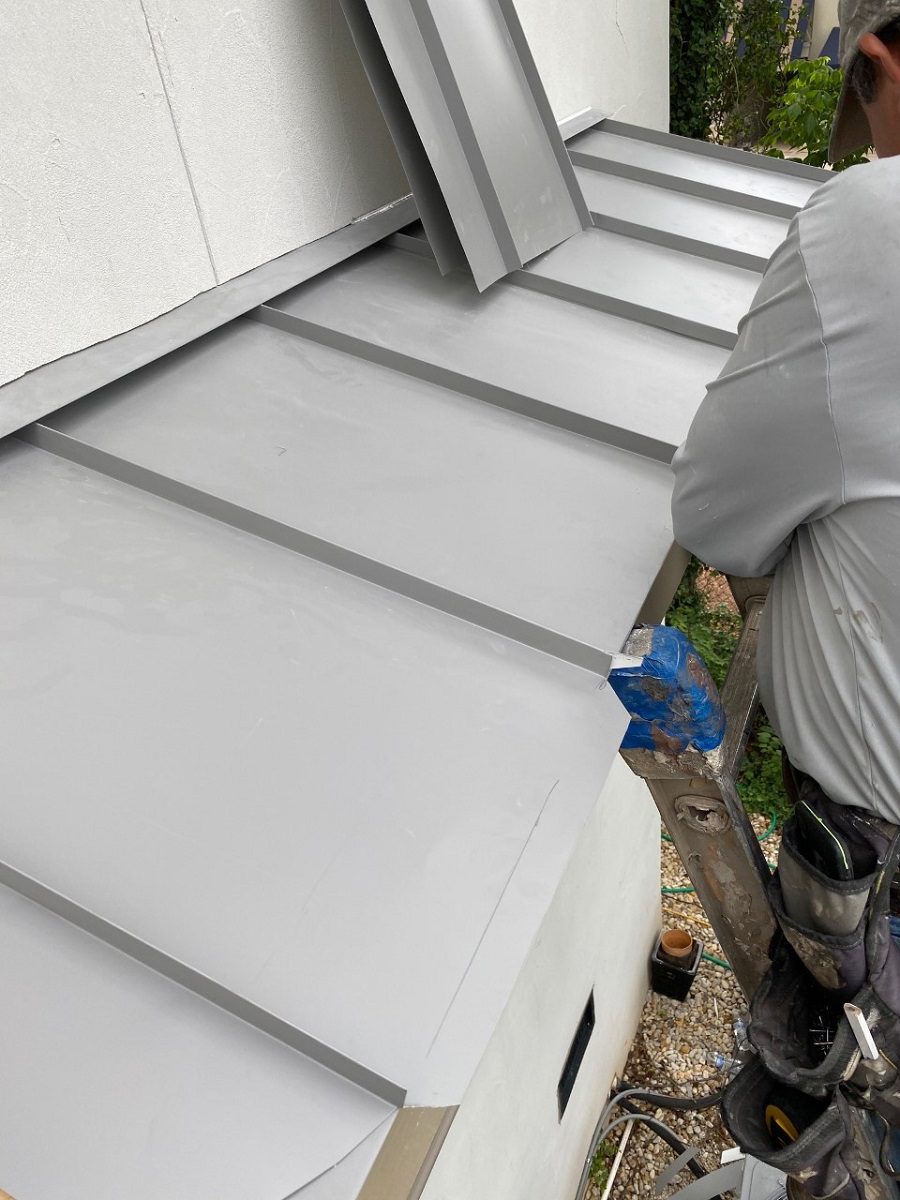 Why choose this Charlotte roofing contractor?
Belk Builders is a locally-owned, roofing business that gives each customer the peace of mind knowing the job will be finished right the first time. We take pride in pleasing our community with quality products and service.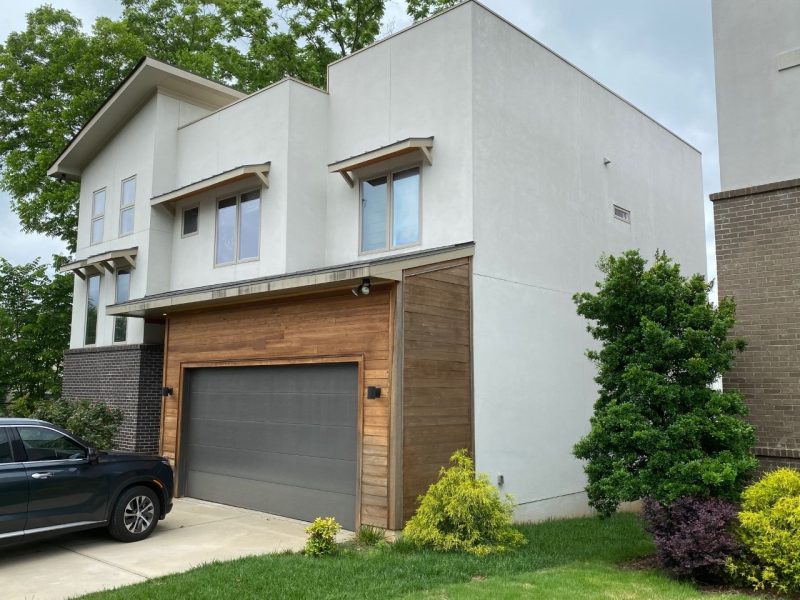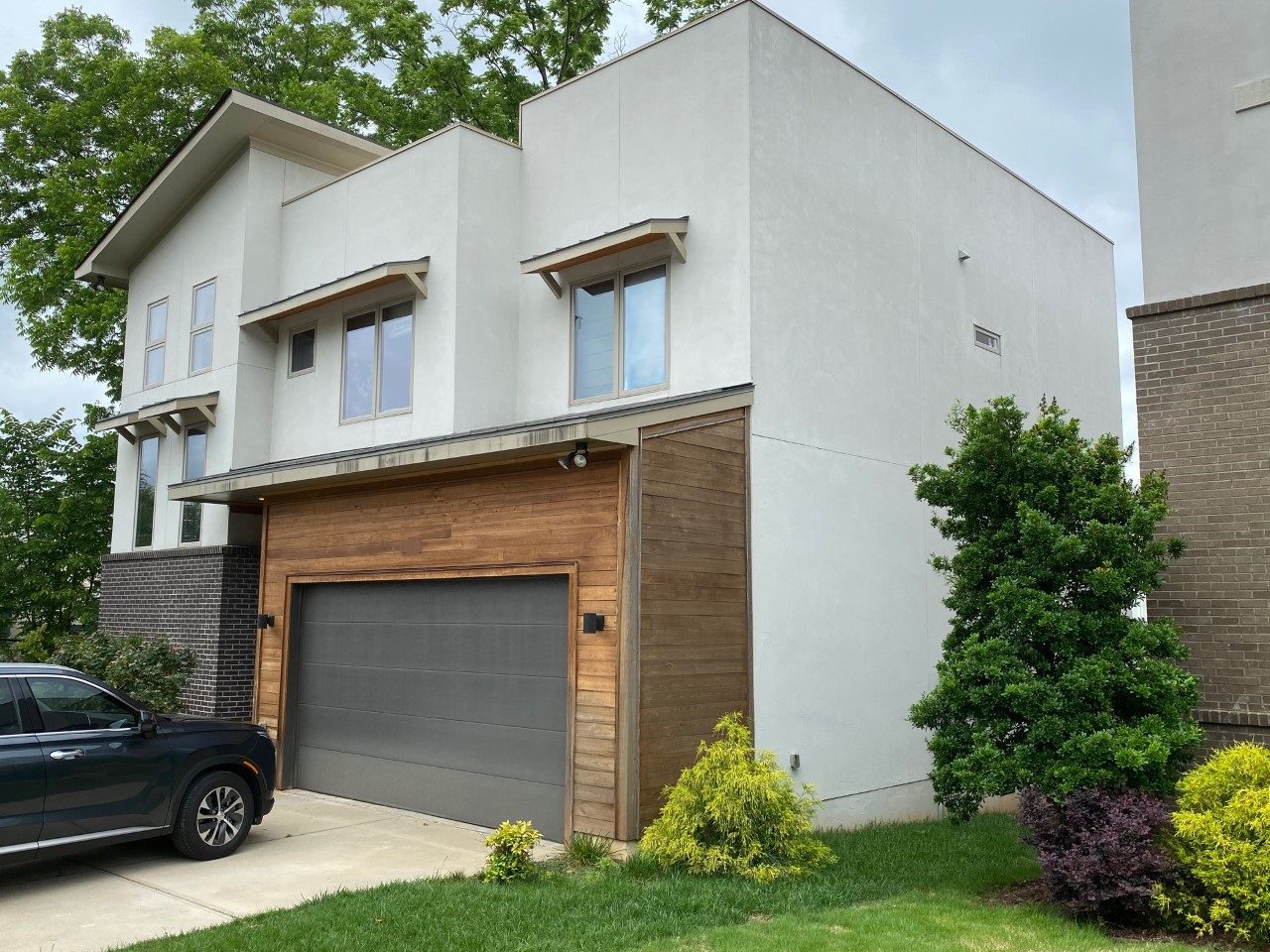 As seen in these before and after images, roof replacement is a complex project. However, with our experienced tradesmen, we exceed our customers' expectations with the installation process.
Contact Belk Builders at 704-400-4710 to learn more about Charlotte roof replacement and how to transform your home for the better!