In residential re-roofing projects, the typical materials are shingles or metal. However, those aren't the only options for homeowners. For those properties with a low-slope roof, EPDM (ethylene propylene diene terpolymer) is also an option. In this project, we installed a new EPDM roof on a mid-century modern house in Gastonia.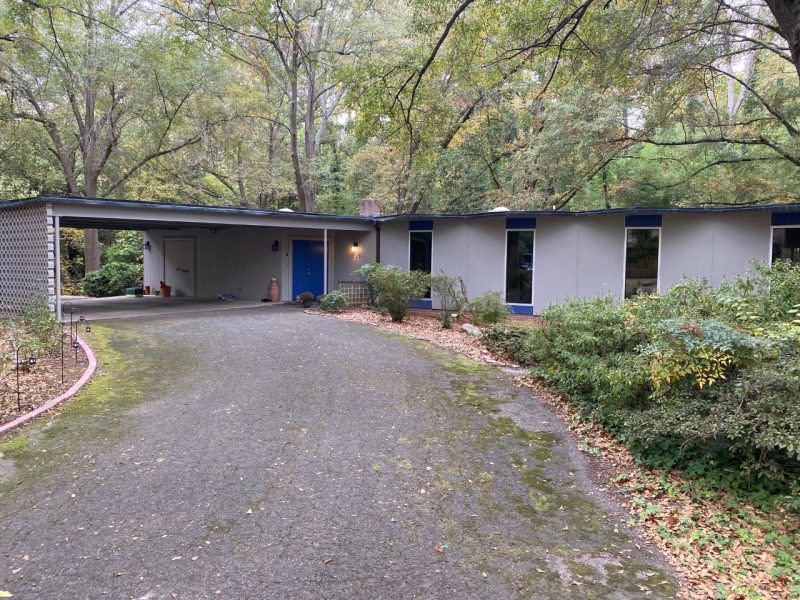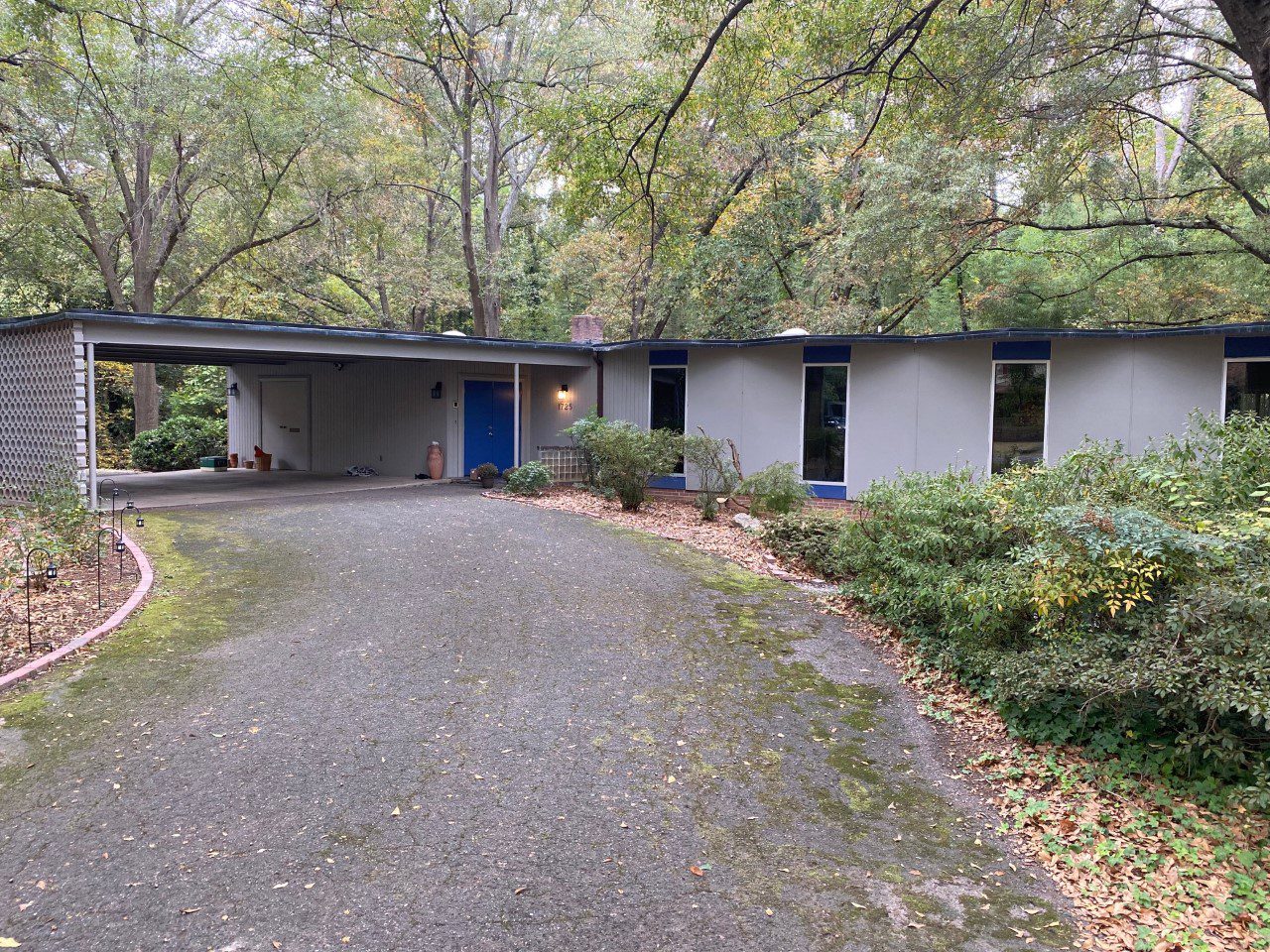 What Is EPDM?
EPDM roofs are most common on commercial buildings, but they are installable on residential properties. It has two primary ingredients—ethylene and propylene, derived from oil and natural gas. It's available in black or white, with a range of widths, and two thicknesses, 45 and 60 mils.
There are two ways to install an EPDM roof. One way is fully adhered, mechanically attached. The second option is ballasted, which seals the seams of the roofing system with a liquid adhesive or specially formulated tape.
Why Choose an EPDM Roof for Low-Slope Roofs?
There are several advantages of installing an EPDM roof on low-slope roofs. First, it's very cost-effective in terms of installation and repairs. Second, it's long-lasting and durable even against things like hail, which would bounce off the rubber. When properly installed, the roof can have a lifespan of 30 years or more.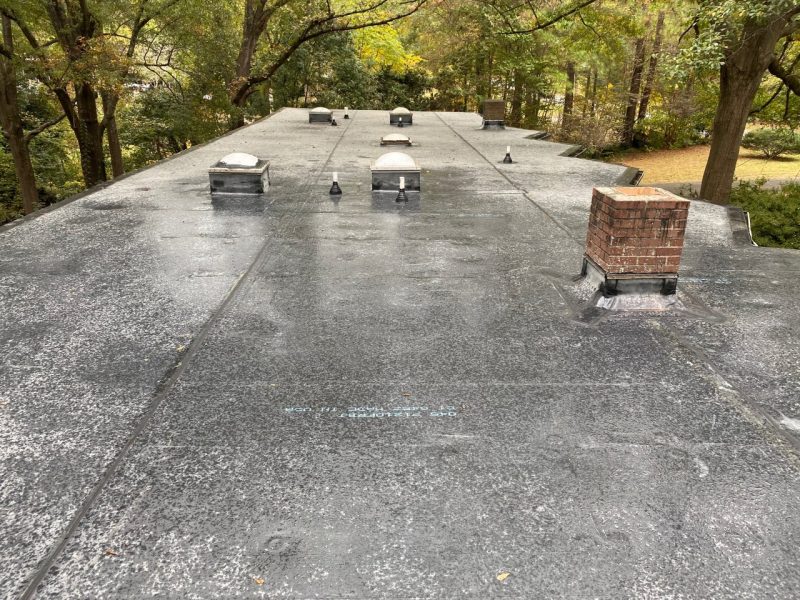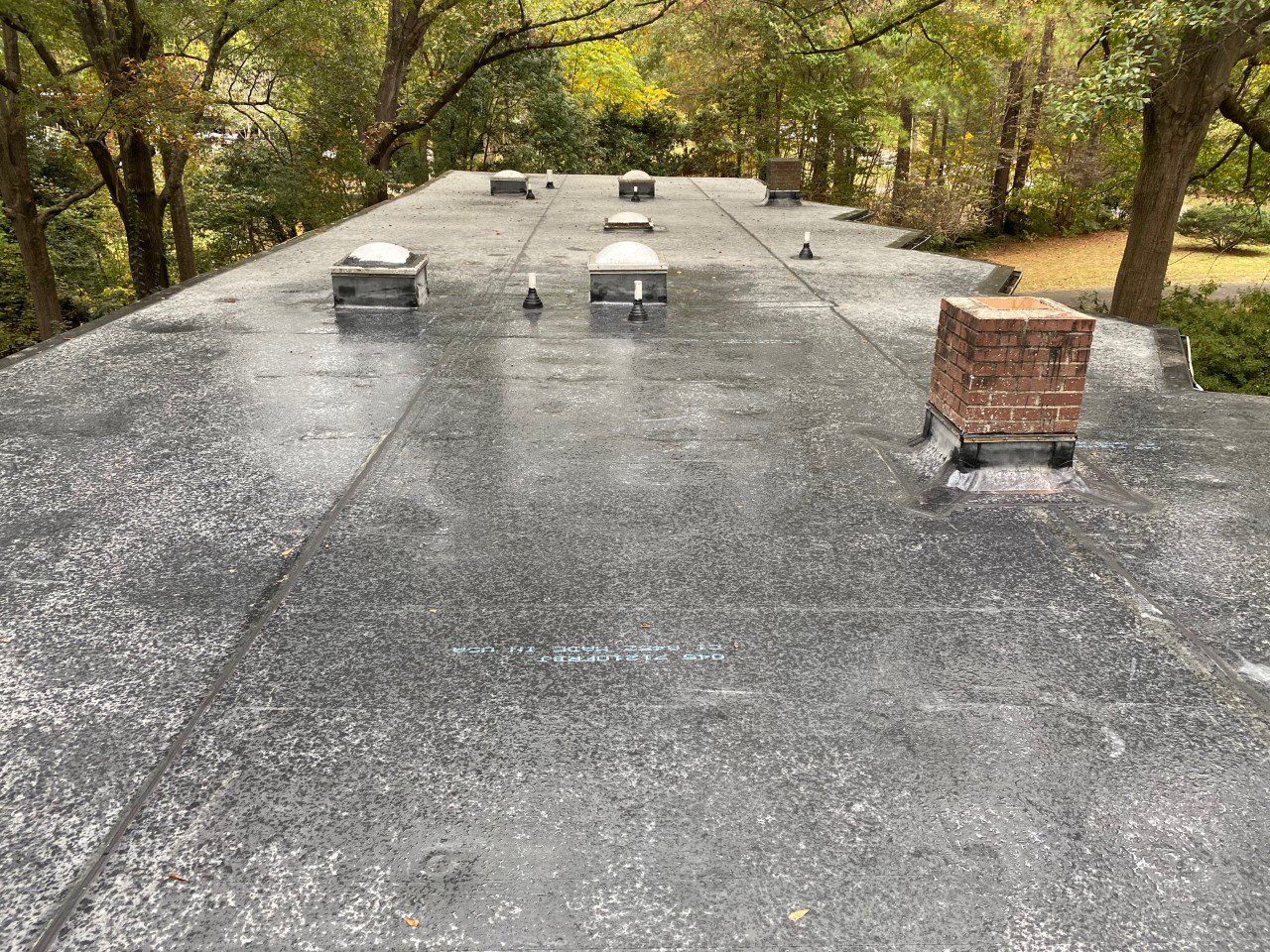 Third, it's lightweight, much more so than shingles. Fourth, it can contribute to energy reduction. The dark roof, as installed for the Gastonia project, is black, which means it can absorb heat and keep the interior warmer without extra energy usage. Fifth, it's fire-resistant. Finally, it's also resistant to high winds, which can occur in the south during winter or summer storms.
EPDM Roofs Complement the Architectural Style of the Mid-Century Modern Home
The attributes of an EPDM roof certainly show its durability and integrity. Stylistically, they are much different from shingles or metal roofs. However, the EPDM roof is an ideal match for mid-century modern homes. This architectural style dates back to the 1930s, made by famous by Frank Lloyd Wright. Its modernization of the house structure was truly innovative.
Now, there's a resurgence in its popularity, with many homeowners renovating these properties back to their original design. Since the homes have basically flat roofs, EPMD fits the needs in terms of aesthetics and performance.
This project was truly unique, and we're excited to share the pictures so you can see the transformation.
Roofing Services to Fit Every Need
While most of our projects in the roofing world focus on shingles and metal, we can do much more. With a range of options, we can best meet the desires of homeowners. Contact us today to chat about your roofing needs.