Belk Builders has another transformation feature story to tell. We love to educate Charlotte homeowners on the options for upgrading home exteriors. This two-story home received a makeover with new Hardie® Plank siding and window updates. Find out what we did and all about the new look.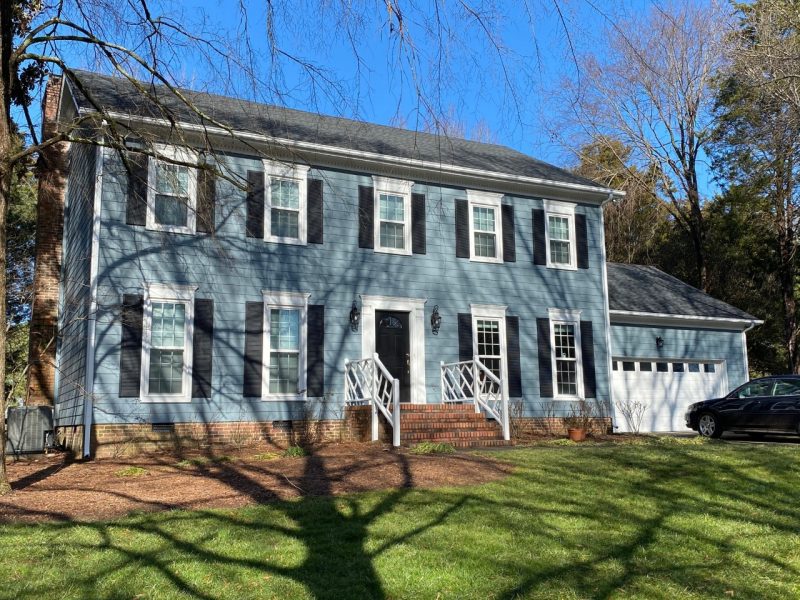 Siding Swap: Hardie® Plank Replaces Masonite
In the before photos, you can see the home's original Masonite siding. While budget-friendly, Masonite siding is made from wood fibers held together by glue or resin. This product requires precise installation and significant maintenance for long-term performance. It can rot, grow mold, bow, become discolored, and is susceptible to insect damage.
In choosing a new siding material, we immediately recommend Hardie® Plank. As a Hardie® Plank installer, we've seen time and time again the wonders of this material. It's made of fiber cement, which makes it strong and durable. It won't rot, fade, or bow. It's also fire, moisture, and insect resistant. It requires zero maintenance and includes the ColorPlus® process. This finish will last for decades with no paint touchups needed. Neither the sun nor rain will ever dull the hue.
The homeowners selected Booth Bay Blue as the color. It's a grayish blue that has a timeless and classic aesthetic. With white windows and dark shutters, it's a complementary look that wows.
Window Work
Our clients also needed help with their windows. We rewrapped the windows to ensure they would continue to perform well and be efficient. This part of the job improved the window function, but they also wanted to boost the curb appeal of their windows.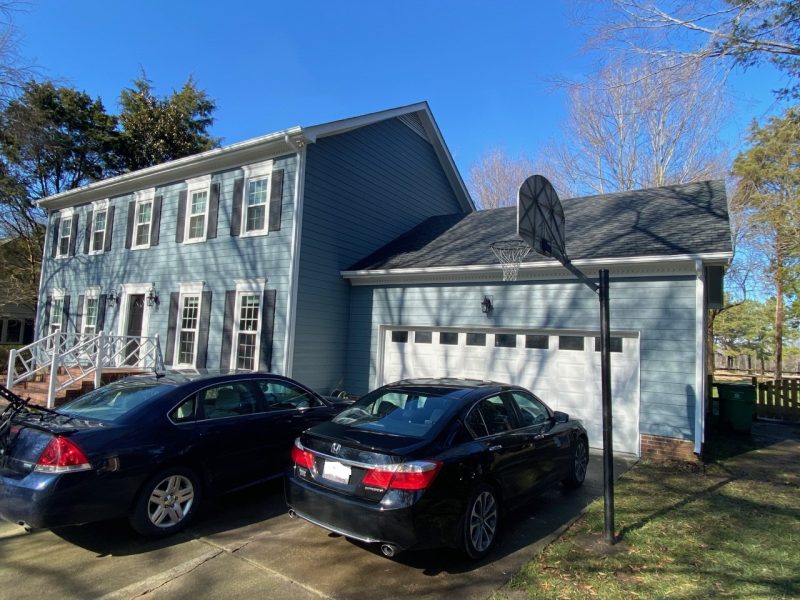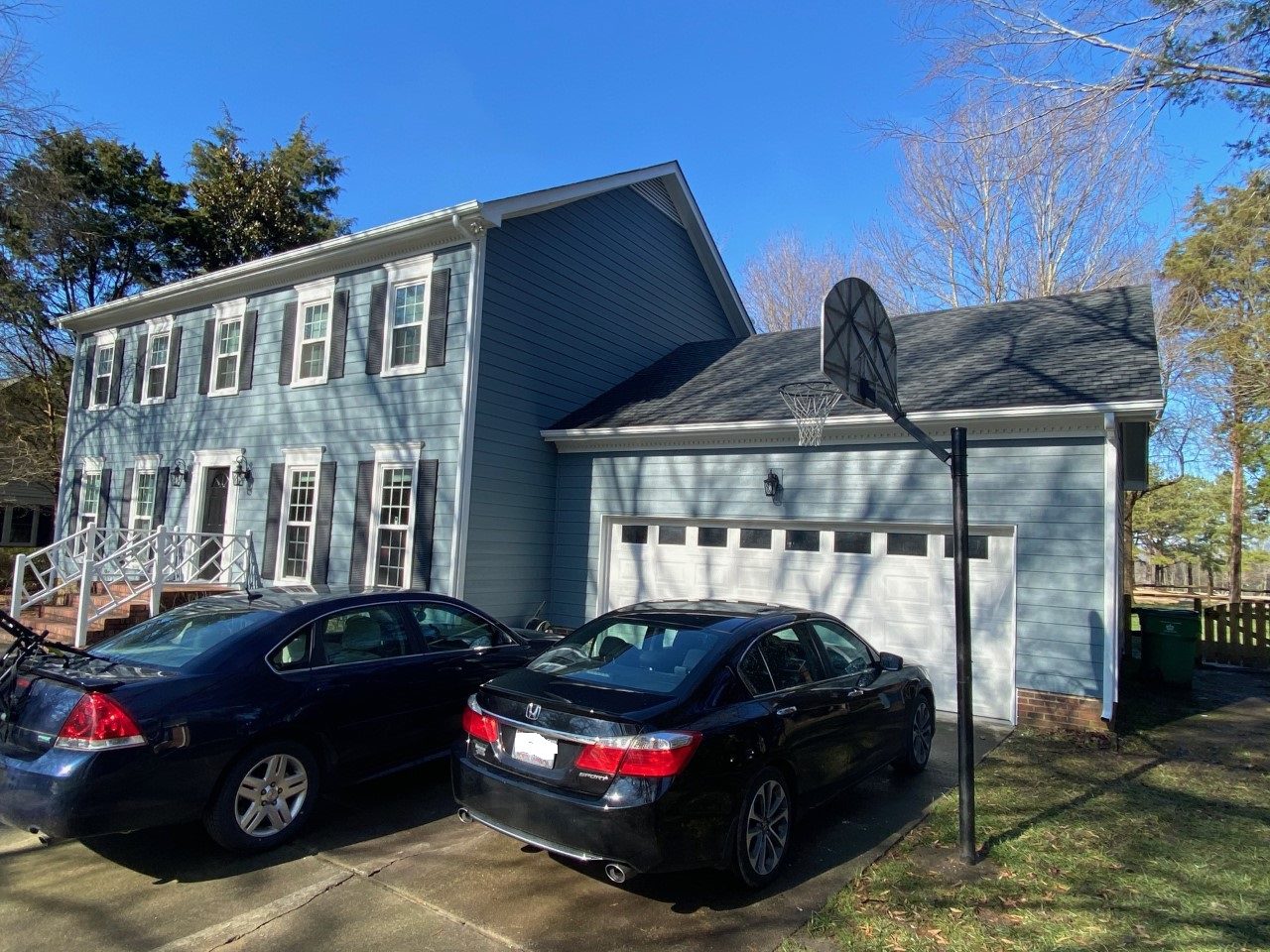 We added new window headers to the front-facing windows as well as new shutters. These small accents frame the window and work well with the blue siding. A little bit of trim or accent work around windows or doors is a small thing you can do to add visual interest. We're always glad to work with homeowners when they are looking for something unique.
Update and Upgrade Your Charlotte's Home Exterior
Transforming your home's exterior provides an attractive outcome as well as a home that's safely protected from the elements. Our experience and quality materials can help you achieve both aesthetic and performance results. Start your project today by getting in touch for a brief consultation.