Belk Builders is happy to share another feature project, full of amazing transformations. This all brick, colonial home was in need of replacement windows and doors. The stunning architecture of the house, with its columns and details, required an upgrade.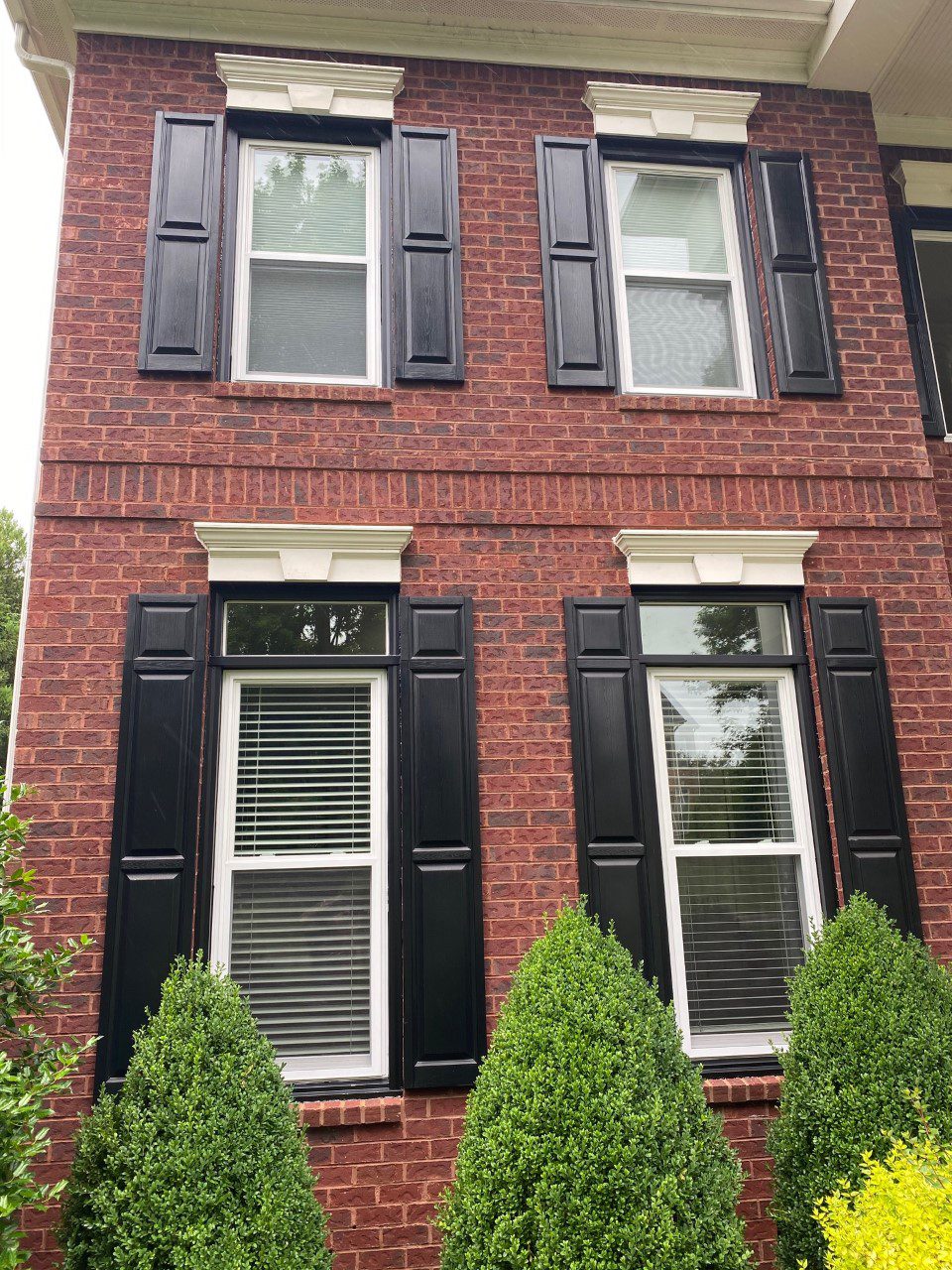 Keep reading to learn about the updates we made to this South Charlotte and home and why the new doors and windows are both beautiful and energy-efficient.
When Windows Fail, You're Losing Energy
The windows of a home play two roles—one is aesthetic, the other is functional. Your windows should look attractive, but they also have to work. When windows age, they can lose their integrity. They no longer keep air in or out. That means it costs more to keep your home comfortable in any season.
Installing replacement vinyl windows was an excellent choice for this home, as it has so many of them. There were opportunities for failure on both stories. We used Simonton vinyl windows. We are proud to be a Simonton installer in Charlotte.
The products they provide are well-made, high quality, and affordable. They also protect from UV rays, which can cause damage to your home's interior. Homeowners also appreciate the minimal maintenance. Simply keep them clean, and they'll last for decades.
New Windows Add Polish to South Charlotte Home
During the process, we also changed out double-hung windows with a transom at the top, making it a picture window. Transoms aren't operational windows but offer a stream of natural light to spaces.
To up the sophistication of the windows, black aluminum trim is found around the white windows. This combination creates depth, complementing the black shutters and white trim found on the home.
A New, More Practical Entry Door
In addition to new windows, our team installed a new side entry door. The door features a full glass insert with white borders. It's durable, modern, and striking. The glass allows natural light to filter in, but it's not the harmful UV rays.
Refresh Your Windows and Doors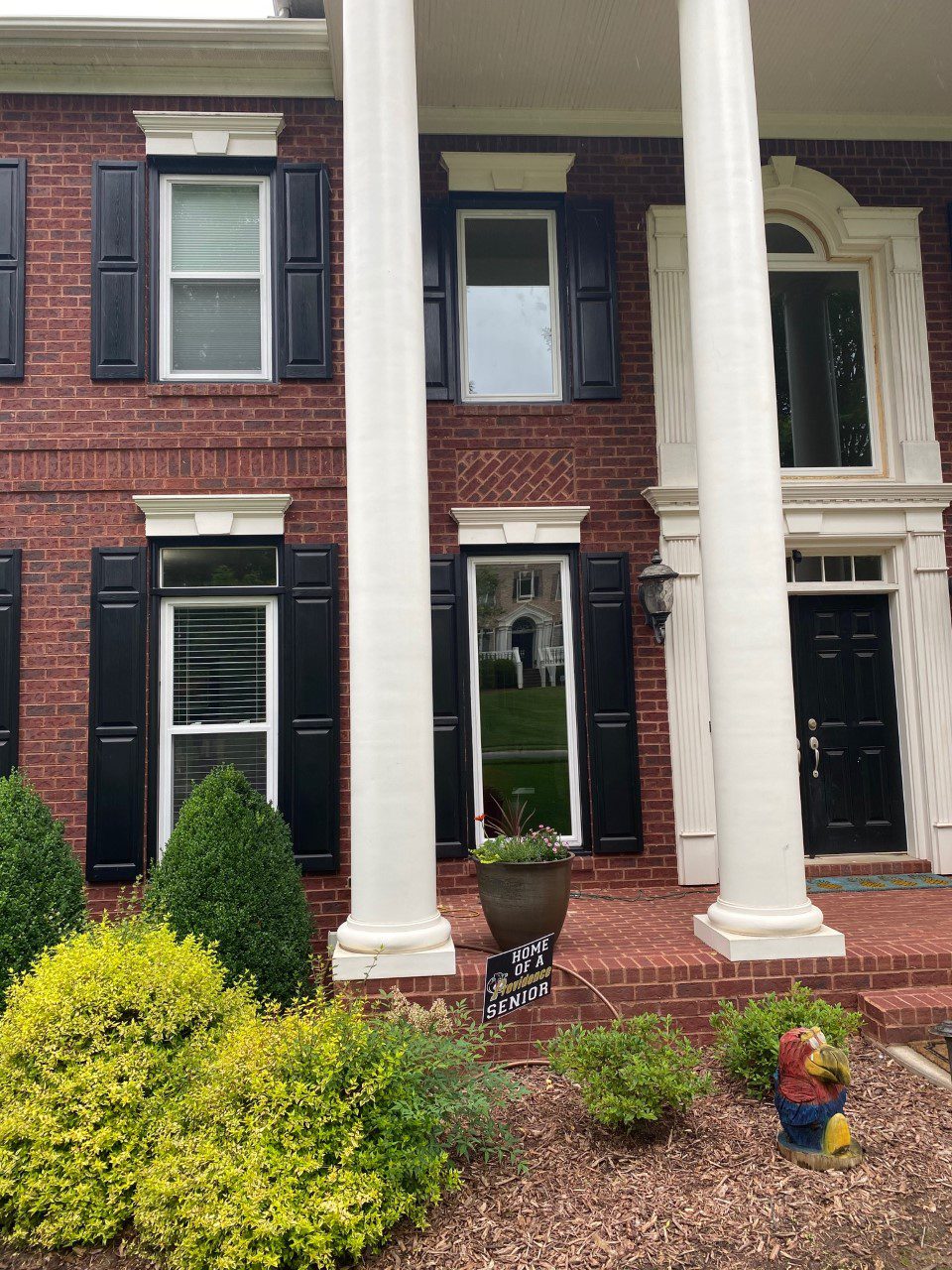 Windows and doors are so essential to your home's structure. If they are no longer working or an eyesore, it's time to contact one of Charlotte's most trusted window and door installers, Belk Builders.
We look forward to helping you refresh your home's exterior. Contact us today to learn more about our services.