We are always thrilled to take on new projects from previous customers. That lets us know we met or even exceeded expectations. And that means a lot to us. On this featured project, our team of Waxhaw siding installers returned to the Black Horse Run Waxhaw. The neighborhood is a residential and horse community within the city of Waxhaw. We previously upgraded a horse barn with new siding, giving it a fresh look with durable Hardie® Plank vertical sliding.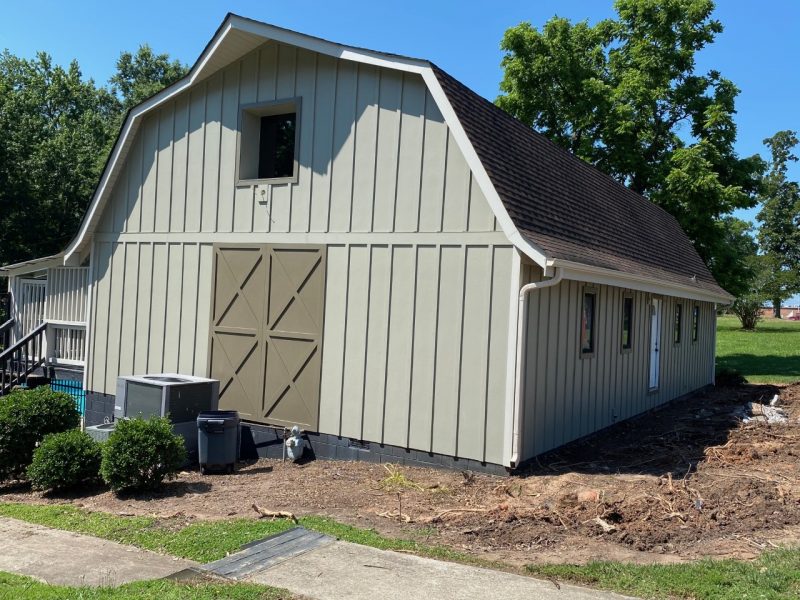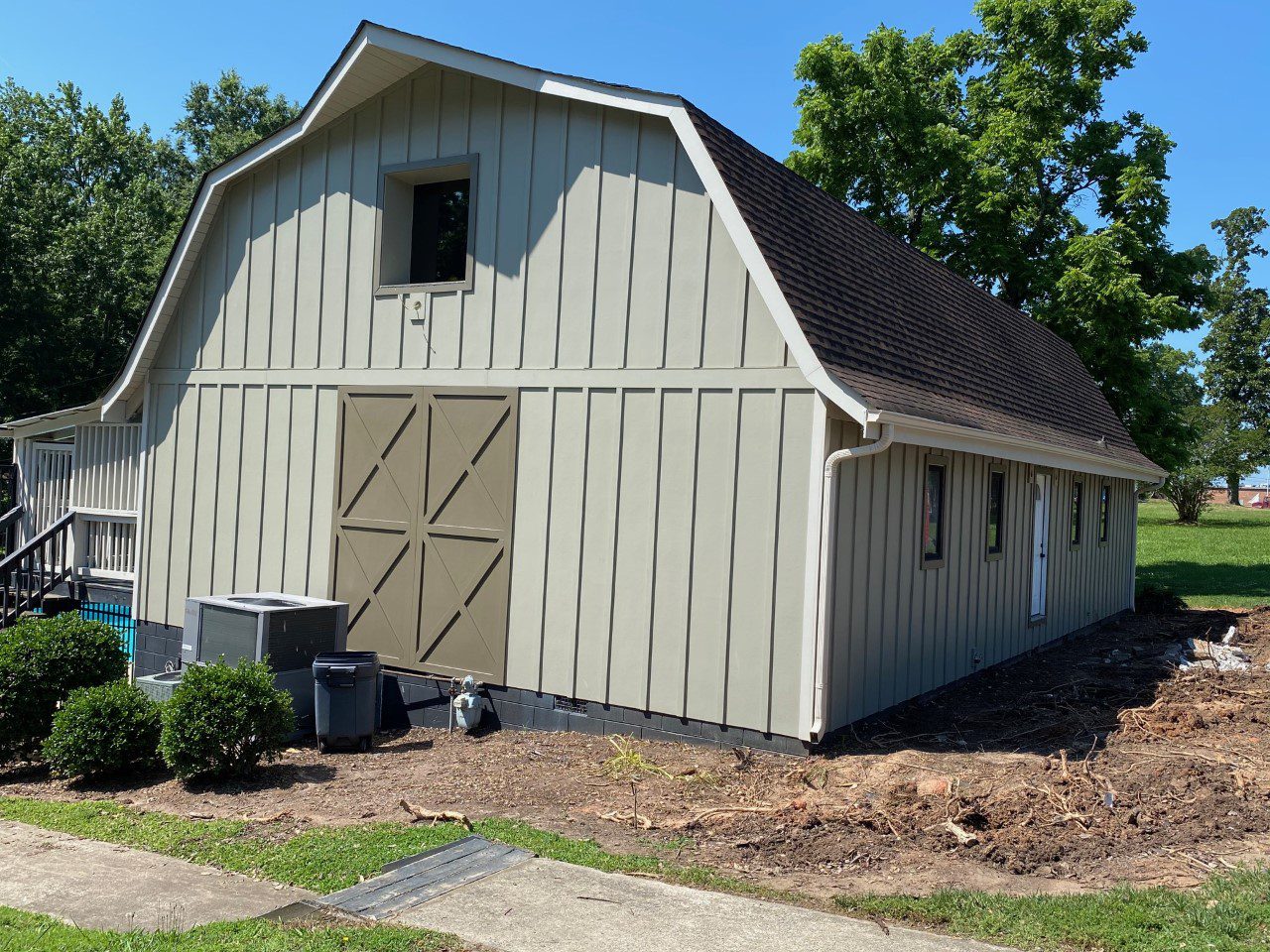 The HOA tapped us to makeover the development's clubhouse, which is directly across from the barn. Here's a step by step review of this amazing transformation.
Removal and Prep
The two-story clubhouse mimics the design of the barn. We removed the existing siding and repaired any areas. During this step, we also fixed the cupola. The cupola atop the roof had damage and was leaking. That often happens due to open louvers. They are an important part of the roof's integrity, so if you have one, always be on the lookout for leaks! To mitigate any further damage, we detached it and reshingled the area.
Replacing and Renovating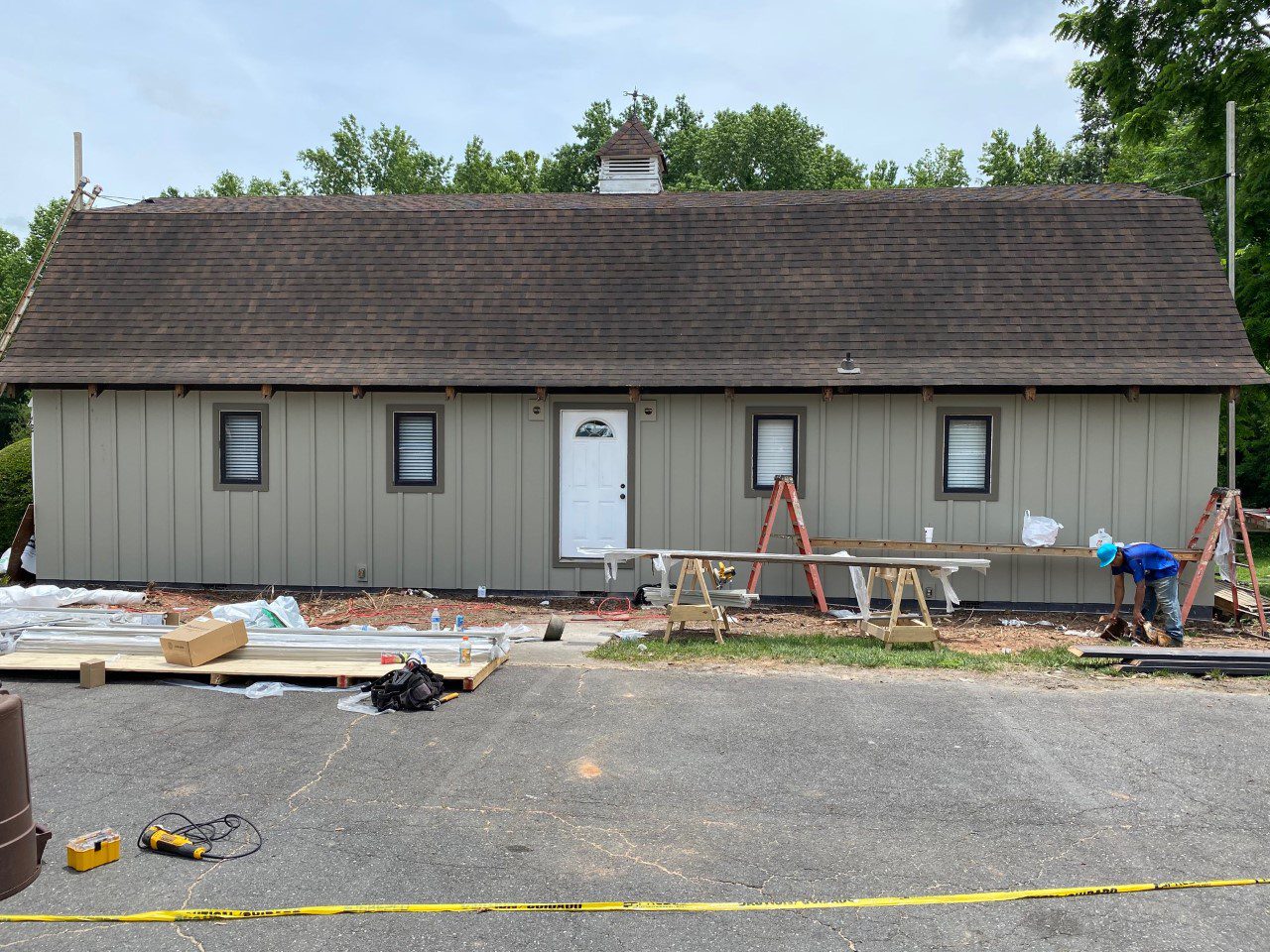 We used the same Hardie® Plank vertical siding that now adorns the barn, Monterey Taupe. The vertical placement is in a batten and board pattern. Battens are the raised thin vertical pieces between each panel. This style of siding has its roots in barn architecture, which makes it a great aesthetic fit.
Beyond the beauty of the siding, it's also one of the most durable products in exterior home construction. It's fiber cement, which means it has unique attributes that ensure a long life. It won't warp, crack, rot, or lose its color. The siding is resistant to moisture and pests, requiring minimal maintenance.
In addition to the vertical panels, we installed Hardie® Trim around the windows in Timber Bark. It's slighter darker, offering a sophisticated contrast.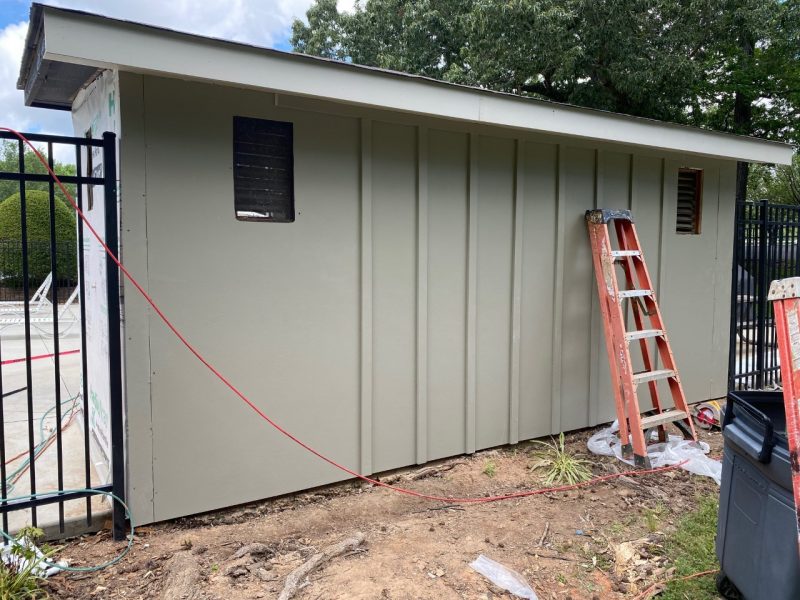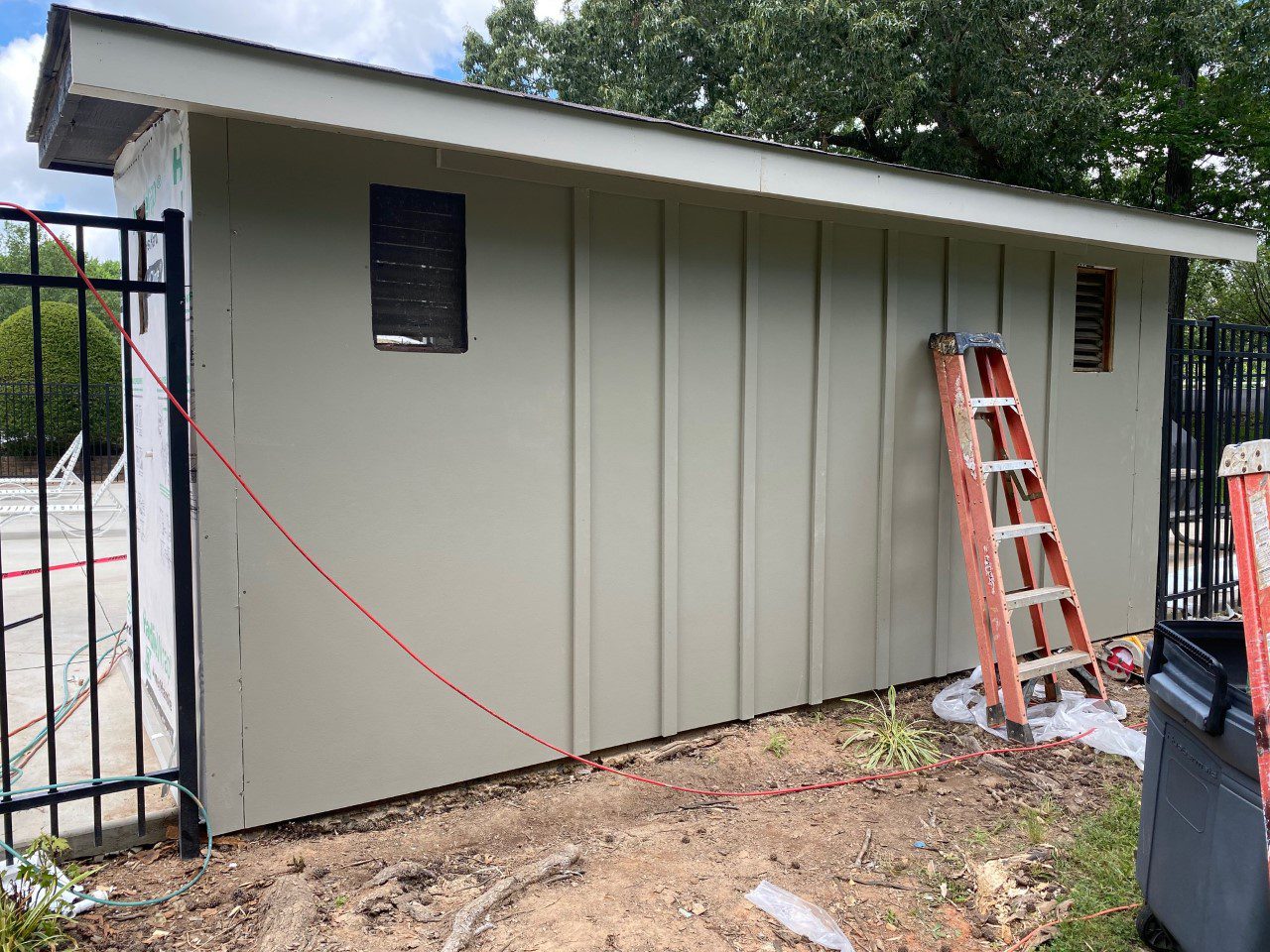 To complete the project, we also renovated the pool house's exterior, using the same Hardie® Plank boards. Now all these structures have a consistent look and clean look. And, the owners have confidence in the viability and robustness of these quality products.
Why Wait—Renovate Your Exteriors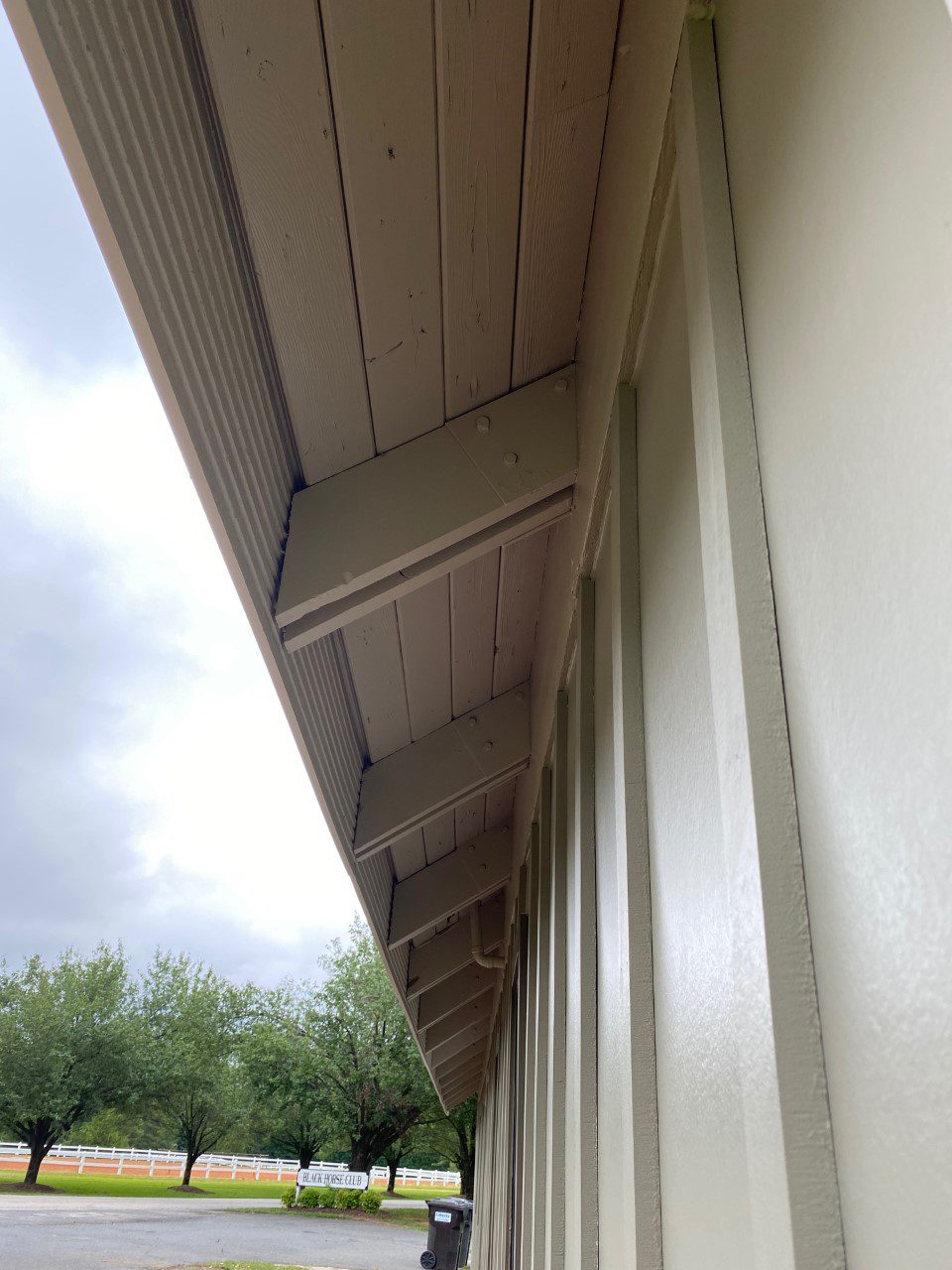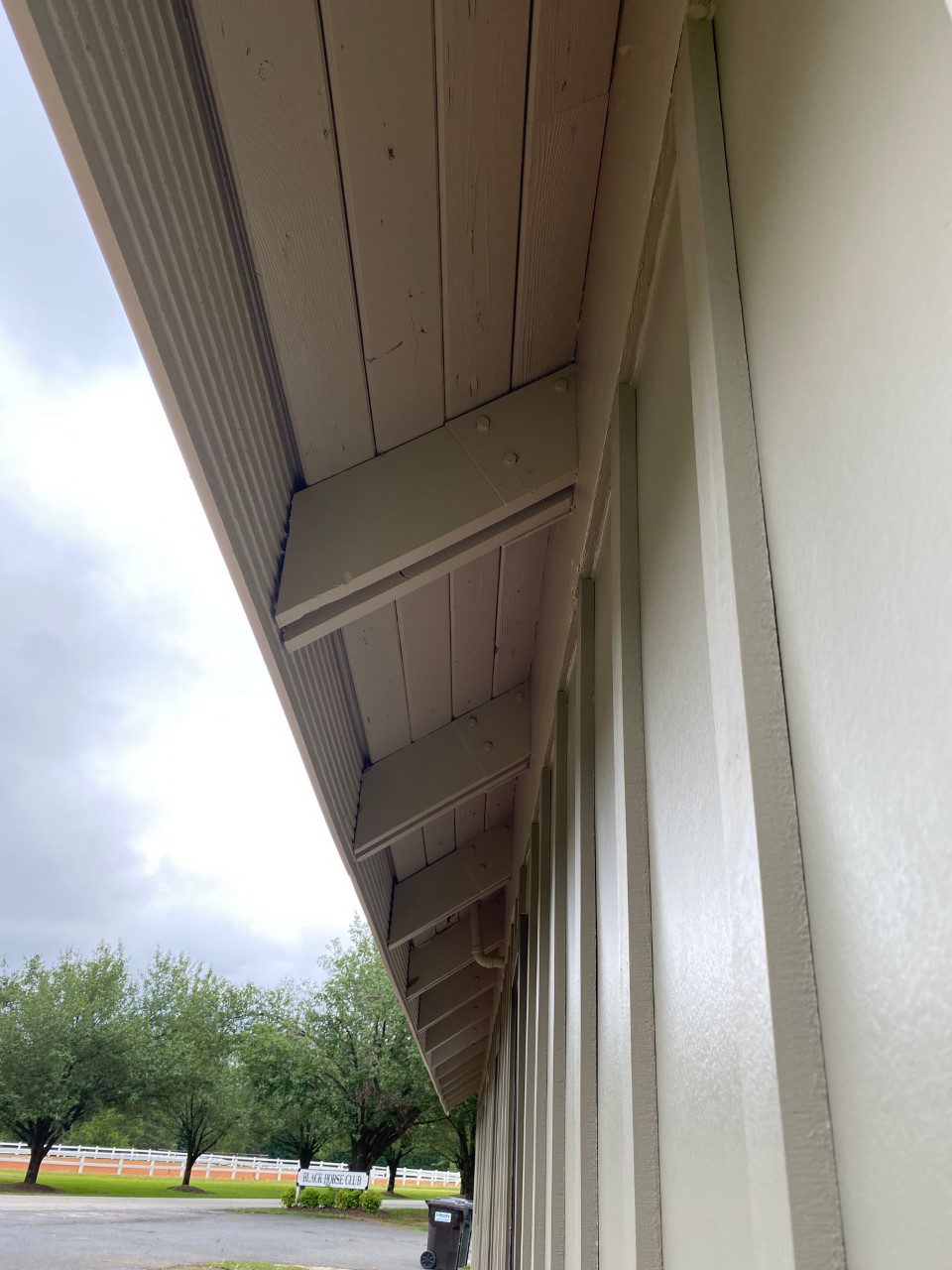 We're glad to show you our work and what's possible with the right materials and team. If the exterior of your home or building is in need of a renovation, we'd love to help. Get in touch today to chat about options and ideas.