Restoring home exteriors is a big part of what we do at Belk Builders. We love watching a home transform into something stunning and secure. While we talk about the exterior materials a lot in our project stories, we also encounter many problems that you can't see from the outside.
What's Behind Old Siding?
Your old siding may be more than an eyesore. It's what's underneath it that can often be much more concerning. As a Charlotte siding replacement company, we've seen a lot of "surprises" when removing failing siding. Those surprises are, unfortunately, never the good kind. However, we have years of experience dealing with this and are able to ensure the aesthetic appeal of the exterior as well as the durability of what lies under it. To illustrate this kind of problem, check out the details of a new project completed on a South Charlotte residence.
Rot and Damage Lurking Behind
We began the project by removing the old siding and uncovering the existing blackboard. We were able to quickly identify a large amount of rot and damage to the studs. As you can see by the before photos, the damage was pretty severe. We removed the blackboard and repaired all the damage to ensure the future structural integrity of the home.
Installing New Cement Fiber Siding
The customer chose Hardie® Plank siding for the replacement, and in doing so, upgraded the durability and beauty of their exterior. Because Hardie® Plank siding is cement fiber, it doesn't have the same issues as other materials. It's resistant to moisture, which is typically the leading cause of rotting. It also doesn't warp due to temperature changes, nor will it mold or rust.
In this project, we used primed HardiePlank® siding that we painted. The new siding covers the entire home except for the accent areas of brick.
Freshening Up Other Exterior Areas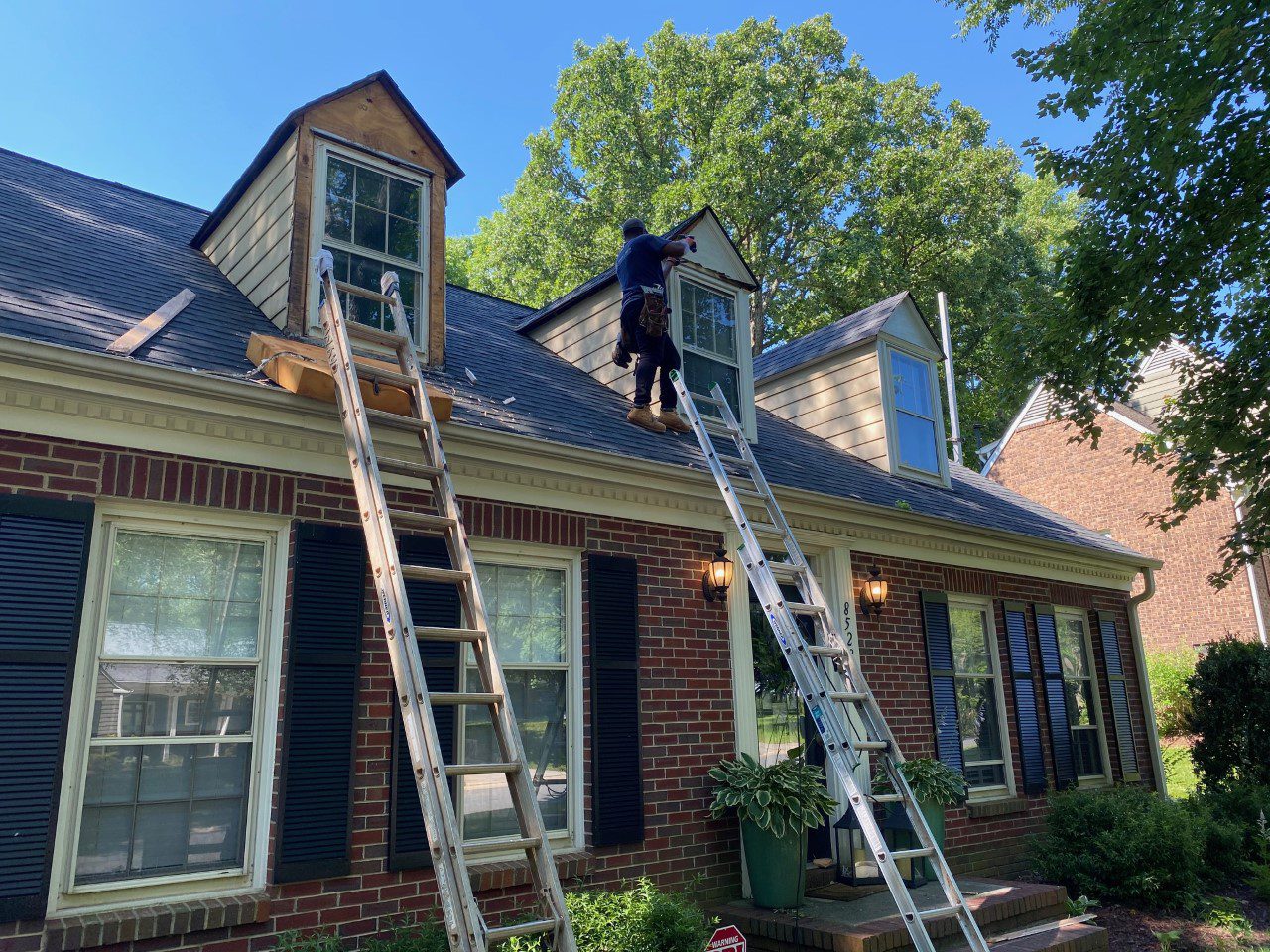 In addition to painting the new siding, our crew also painted the wood soffits and fascia. Then we pressure washed the gutters. Now the home has a polished and clean new look that immediately boosts its curb appeal.
New Windows Installed, Too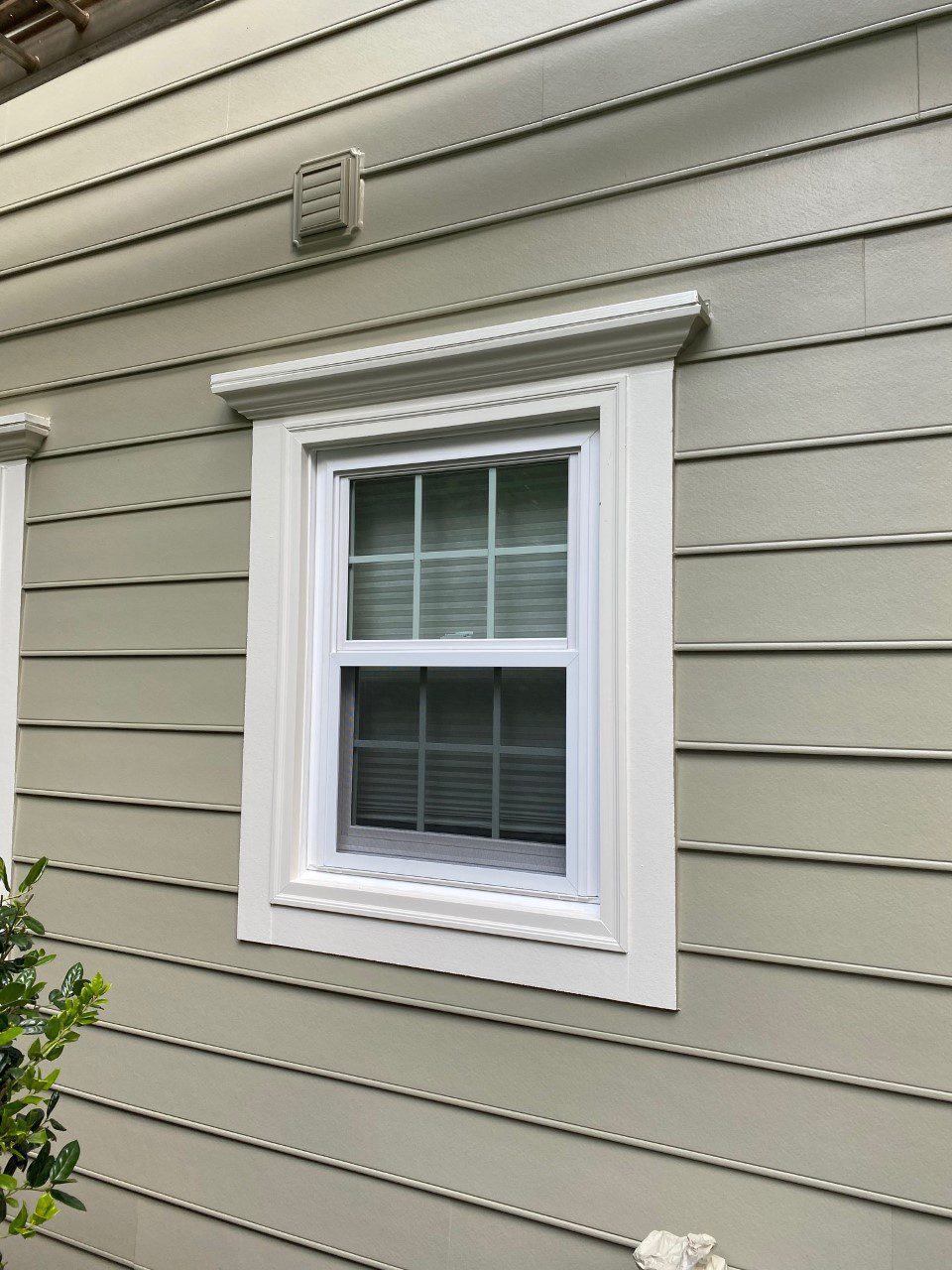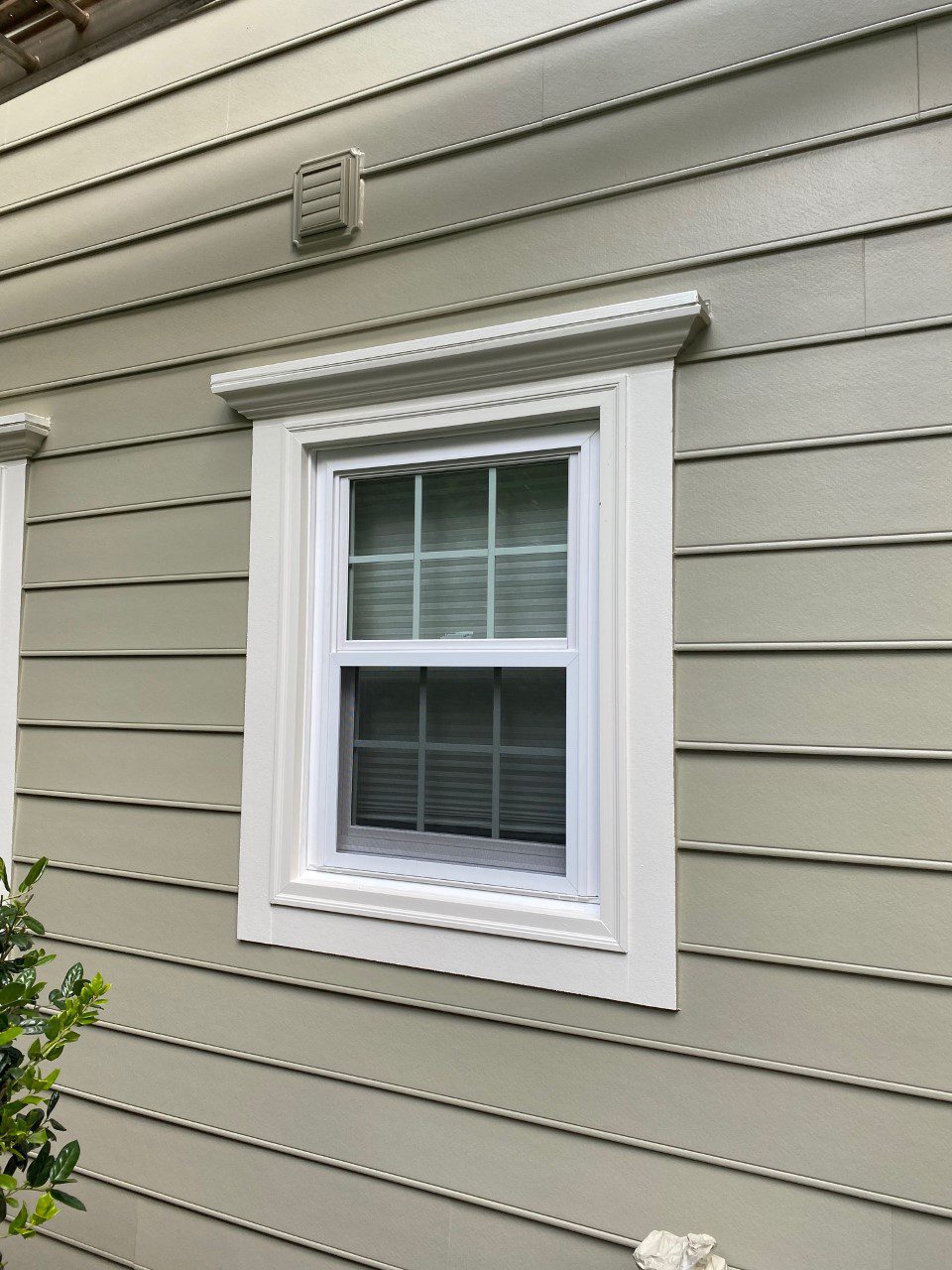 The home's transformation was complete with new windows. The windows were no longer working as they should to protect the home and maintain interior comfort. Windows are the largest "holes" in a structure where the most energy is lost. Installing new energy-efficient windows eliminates these issues. They work hard and look great—the most important things in any remodel.
Restore Your Property Today with Belk Builders
No matter what's behind your home's siding, we can make it right again, so that it's beautiful and functional. Contact us today to learn more about our siding and window replacement solutions.