The exterior of any home plays an important role, not only in curb appeal but also in protecting the home. At Belk Builders, we have the pleasure of helping many homes go from lackluster to attractive and highly sustainable. We recently worked on a siding project for a Pineville home that was suffering from a defective product.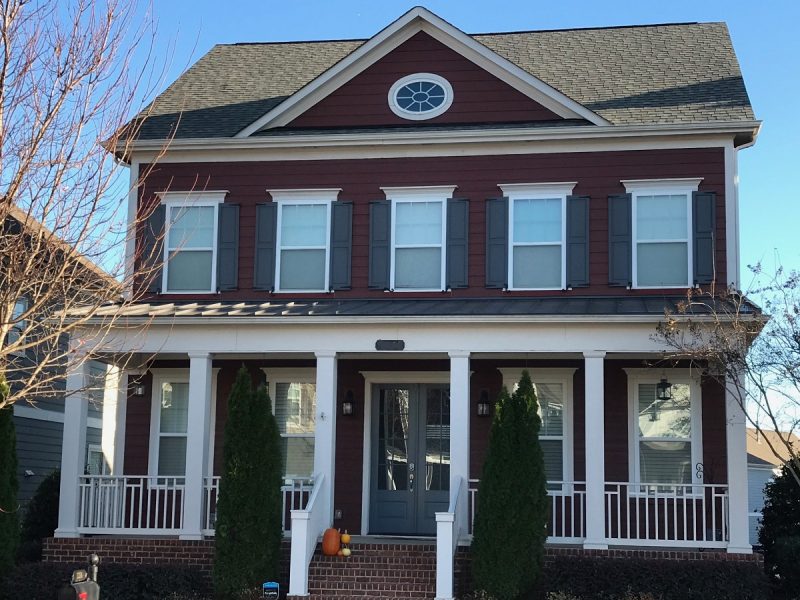 Failing Product Required Removal
The home previously had the fiber cement siding, CertainTeed WeatherBoards™, which became the focus of a class-action lawsuit due to board shrinkage. In some cases, the shrinkage could be as much as 3/16" around windows, doors, and trim. The shrinkage is a concern not only because of the visual imperfections but also has the potential to expose homes to the elements, which could cause further damage. The lawsuit has since been settled, and those homeowners impacted have until August 11, 2020, to file a claim.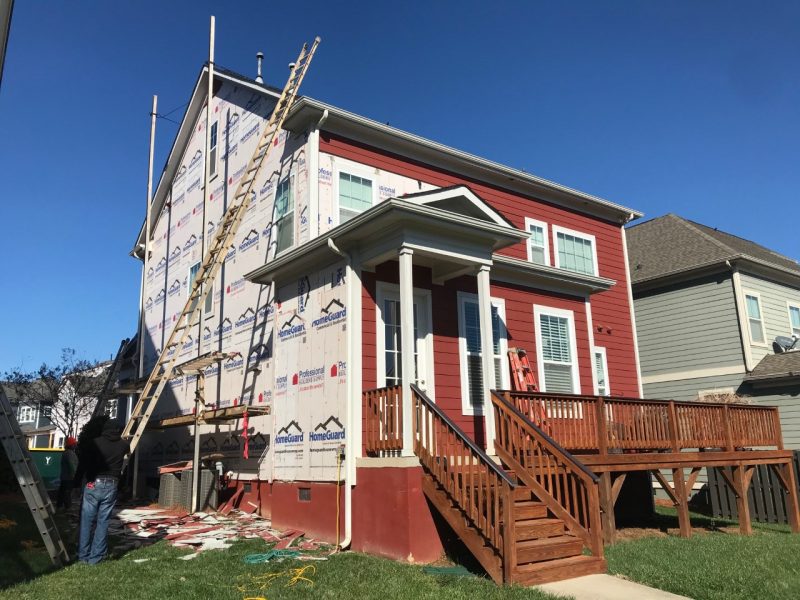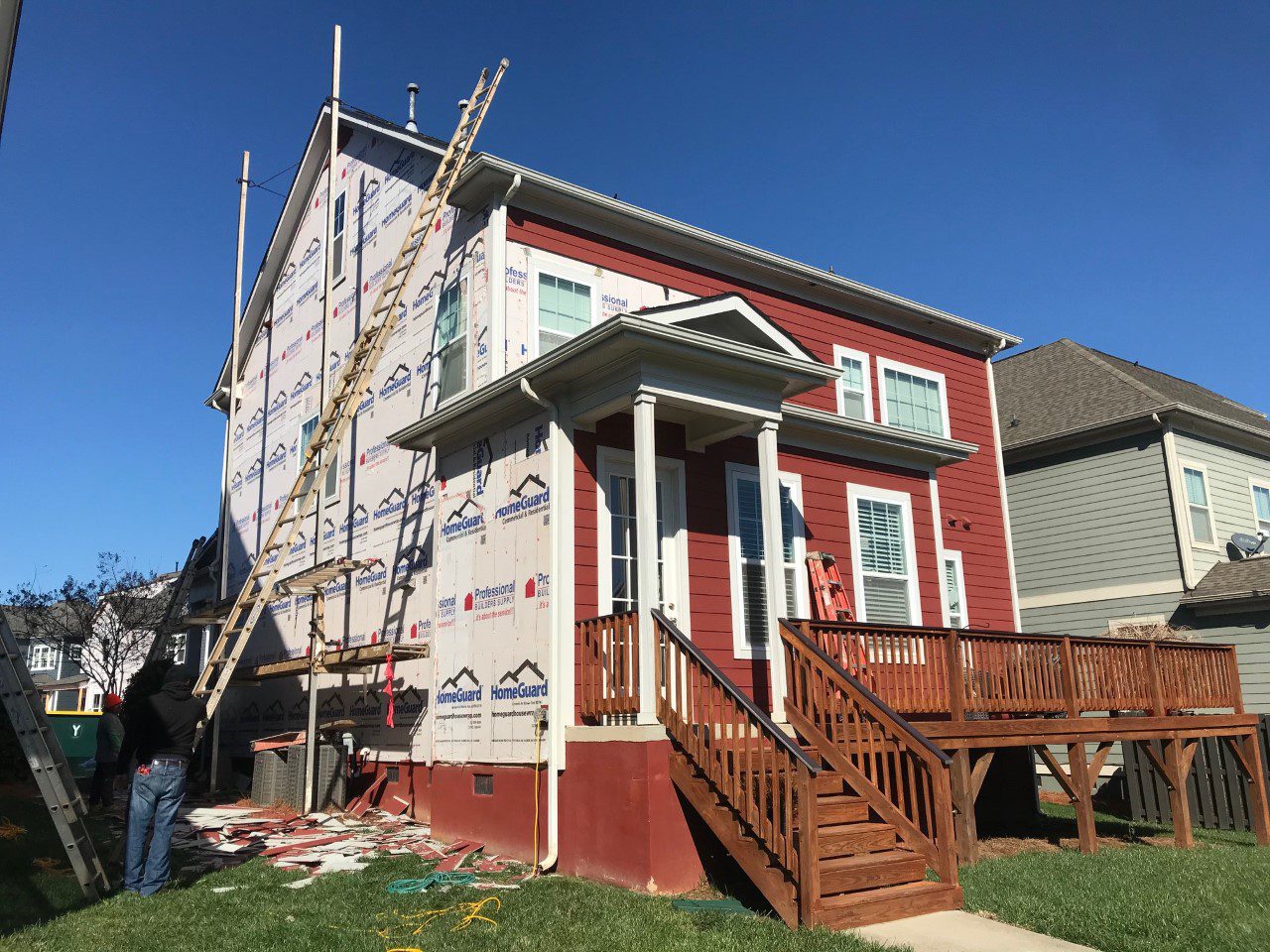 The Pineville homeowners were looking to put their home on the market, and to do so, it required complete removal of the defective siding. We removed all the old siding and prepped the exterior for the new material. The home's previous siding was red, and the homeowners were relieved to know that Hardie® Plank had a beautiful, rich product to provide the same aesthetic.
Why Hardie® Plank Is a Superior Product
As a Hardie® Plank installer, we've been working with the fiber cement material for some time and have great knowledge of its durability and dependability. The homeowners chose Countrylane Red siding to re-side the home and detached garage.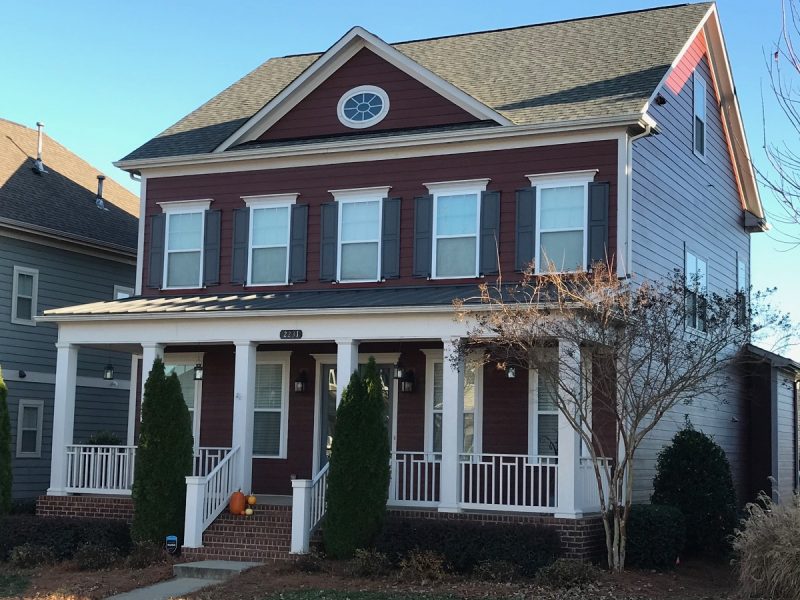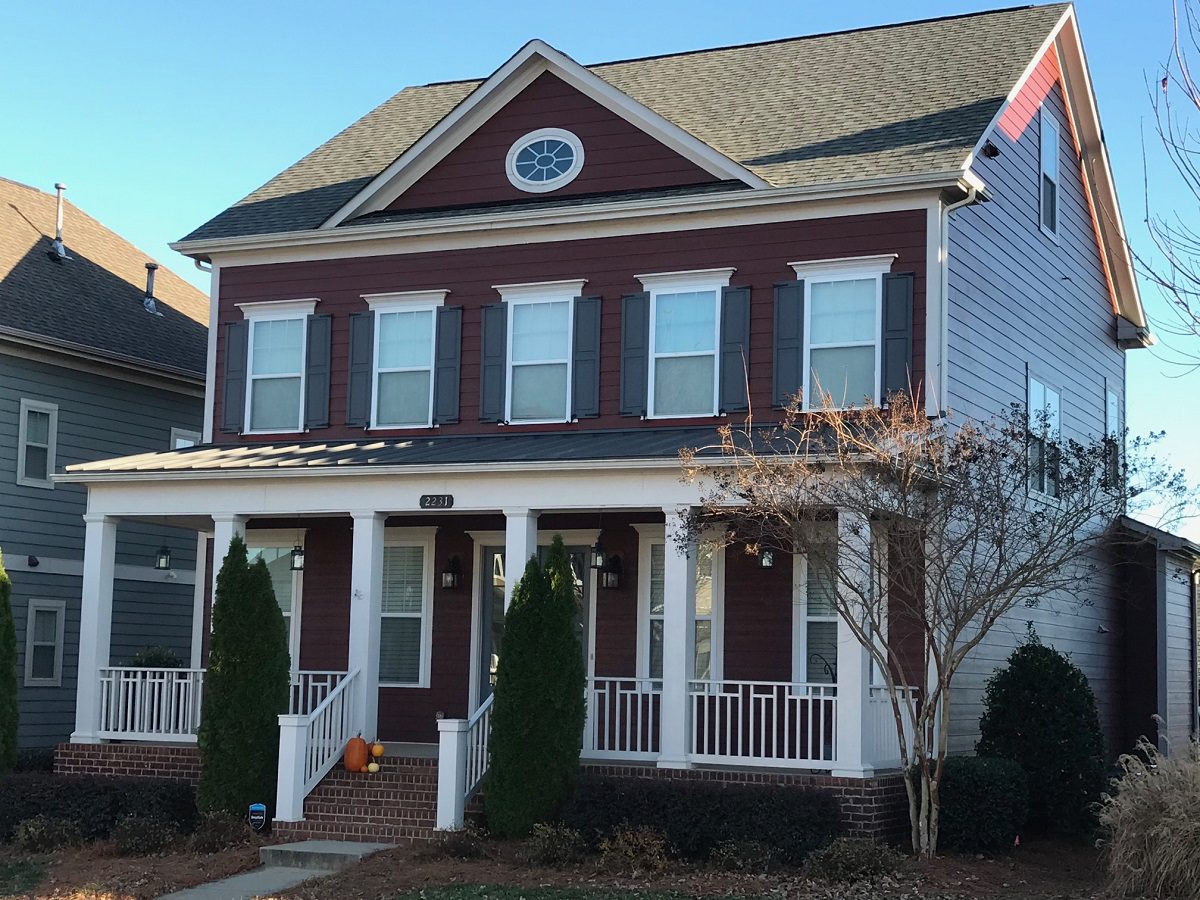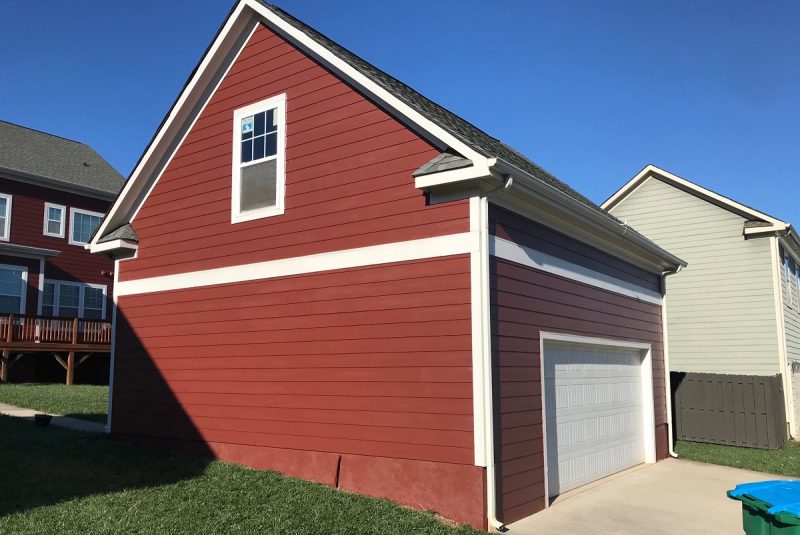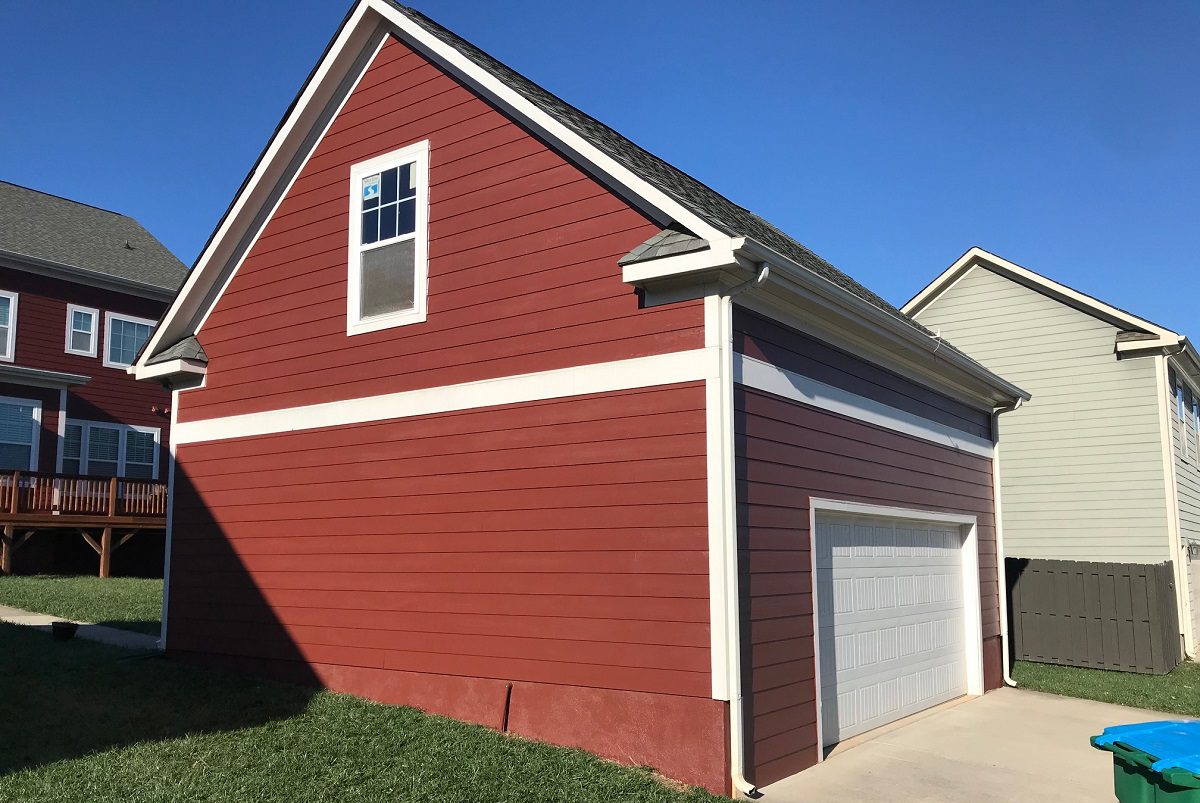 By selecting such a resilient, quality product, they ensured the marketability of their home. Hardie® Plank siding offers these advantages:
ColorPlus® technology: siding never needs to be painted and is UV resistant, so it never fades
Resistant to moisture, mold, humidity, temperature changes, insect damage, and fire
Environmentally friendly and contains no glass fibers, formaldehyde, or asbestos
Won't warp, rot, or rust
Doesn't expand or contract, no matter the change in temperature
Offers the look of real wood without the maintenance
Exceptional, industry-leading warranty
A Hardie® Plank Home Delivers Value
Our customers now have a beautiful home that has siding that will last for decades. They can feel confident in selling their home to new owners and recoup their investment. If your home was sided with CertainTeed, and you are ready to replace it, please consider Belk Builders. We are dedicated to providing Charlotte area homes with a beautiful finished product that can withstand time and the elements. Contact us today for a free quote at (704) 400-4710.