Belk Builders recently had the opportunity to work on a project in Cornelius where we installed new siding. By the pictures, you can see the home is predominantly brick, but even brick homes have areas where siding is needed. By installing Hardie® Plank siding, the house now has an even more attractive exterior as well as a product that will perform for years.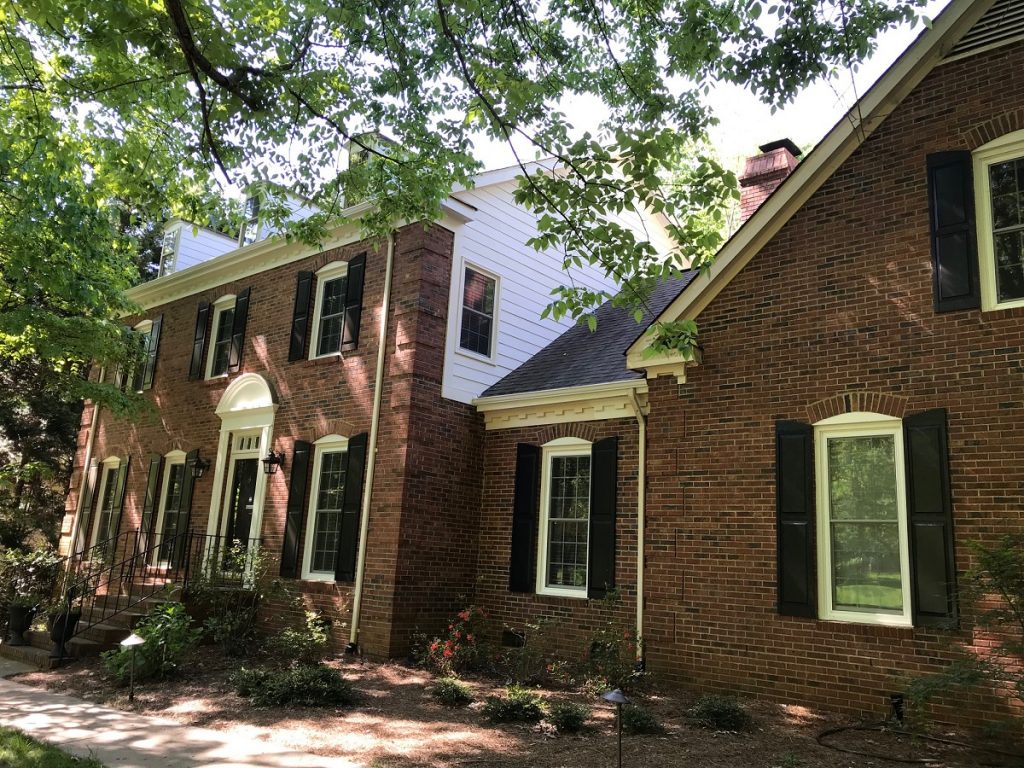 About the Project
First, our team removed old Masonite siding from the exterior. This siding was near the end of its useful life, and it was vital to remove it before it failed. After removal and repair, we installed Hardie® Plank siding and trim. To finish the project, we painted all the trim work.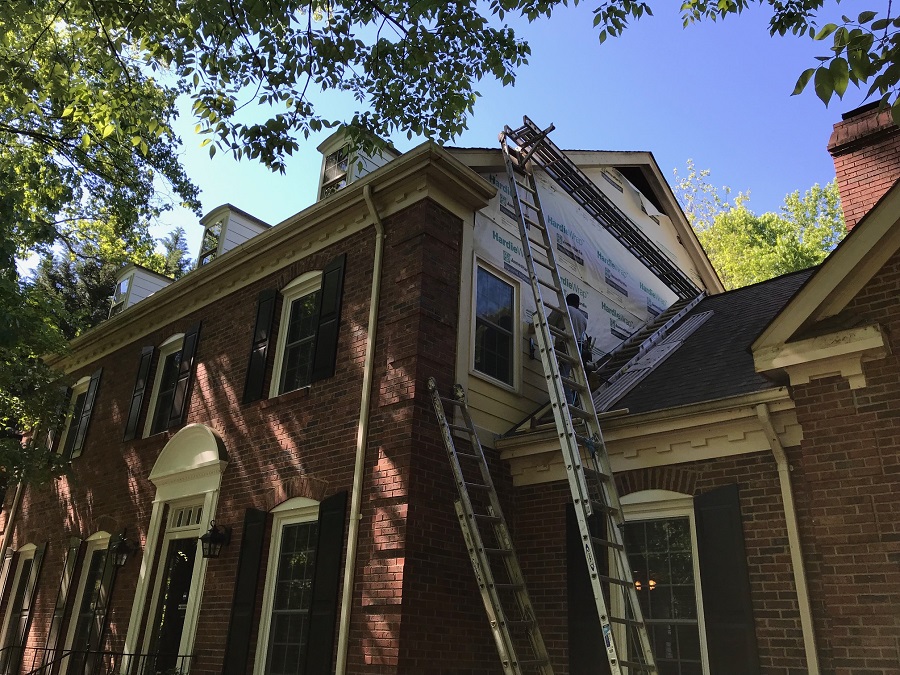 Why Hardie® Plank Siding?
At Belk Builders, we install many different types of siding, but it's hard to beat the beauty and performance of Hardie® Plank. There are many benefits to this superior cement board siding. Here's why you should consider it for your Cornelius home:
Long-Lasting
Most Hardie® Plank has an industry-leading 30-year limited warranty on all products. The manufacturer provides this kind of warranty because it has every expectation the siding will last for decades.
Robust and Resistant to Weather and Creatures
Hardie® Plank siding is not like other siding products. Because of its formula, it's basically impervious to extreme changes in weather and moisture. Because it does not react to extreme heat or cold, it also doesn't contract nor expand. It's also moisture-resistant. It simply does not warp, rot, or rust. Insect damage is also not a threat. Even a woodpecker can't penetrate this siding!
Attractive and Immaculate
If you want your home to have the look of real wood with none of the challenges and maintenance, you can achieve it with Hardie® Plank siding. Available in a variety of colors, you have the ability to customize it to fit your aesthetic. With ColorPlus® technology, the siding is prefinished, so you'll never have to repaint it, nor will it fade or crack. You'll be able to enjoy its beauty for many years to come.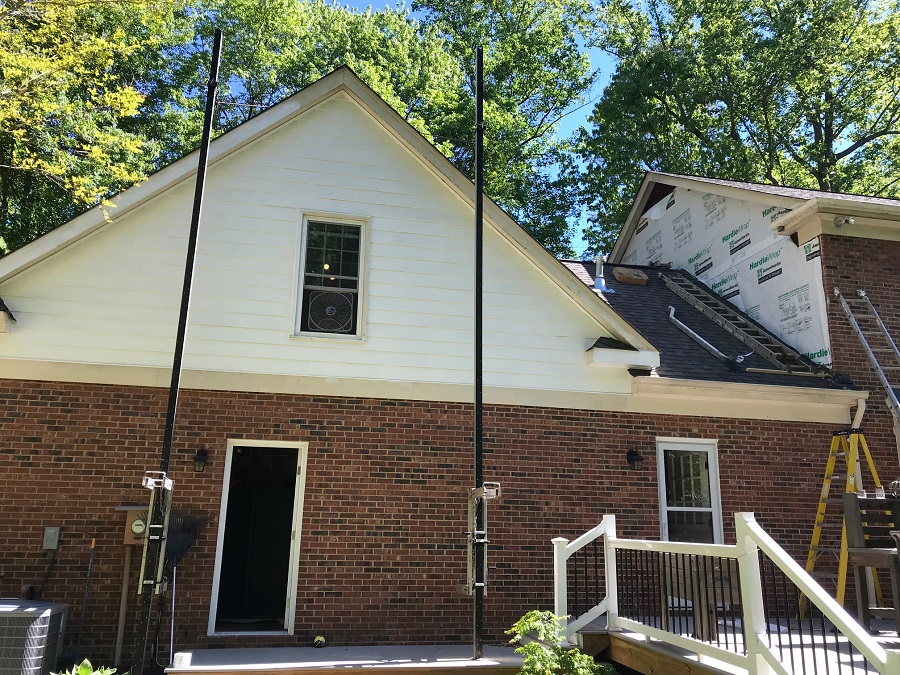 Fire Resistant
Hardie® Plank siding is designed to be fire resistant, giving homeowners extra peace of mind. Because the product is cement board, it's not flammable like vinyl and wood.
Exceptional Value
By choosing Hardie® Plank siding, you will have a lifetime value. It's more affordable than wood, and because it lasts so long, it's a wise investment. Plus, with this new performance siding on your home, it can increase the value of your home.
Choose Hardie® Plank and Belk Builders
As a professional Hardie® Plank siding installer in Cornelius and surrounding areas, you can be assured that we'll deliver a well installed, beautiful project, just as we did in this project. Contact us today at 704-400-4710 or kent@belkcustombuiders.com to chat about new siding for your home.