Have you started your spring cleaning? It's time to give it a kick start in celebration of National Cleaning Week, which is celebrated the fourth week of March. It's time to wash away the impact of winter and get your home's exterior spring ready. Some key areas you should consider addressing are cleaning and inspecting your Charlotte home's Hardie® Plank siding, windows and roof. We're sharing some great tips that might inspire you to consider a whole home exterior makeover.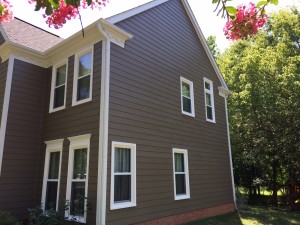 Hardie® Plank Care
Hardie® Plank siding is very popular in the Charlotte area. If you have Hardie® Plank, spring is a great time to examine its condition and give it a thorough cleaning. Cleaning Hardie® Plank is relatively easy. Just use an outdoor bleach product. Read our cleaning recommendations here. Should you find that your Hardie® Plank siding is in need of replacement, be sure to contact Belk Builders.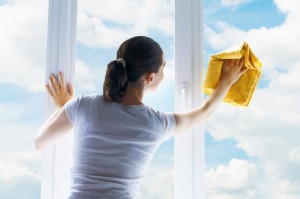 Window Care
Windows are an important part of the exterior of your home. With a full winter of keeping them closed, they are due for a meticulous cleaning. However, you may find that the life of your windows has run out. They may no longer be functioning properly or have become dated and worn. If a good cleaning doesn't turn them around, consider window replacement for your Charlotte home. Your new windows will not only work and look better, they'll make spring cleaning easier for years to come. See how modern windows make maintenance so much easier.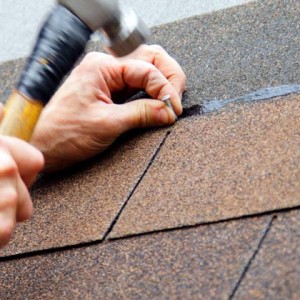 Roof Care
Don't forget about giving your roof some attention. It too has suffered over the winter and needs some love. A well-maintained roof is an important part of how your home looks. It's also critical to the integrity of your home. If your roof is aging, it may be time for an inspection by Belk Builders. We are happy to come take a look to see if your Charlotte home needs a roof replacement.
Enjoy Your Home this Spring
The exterior of your home is its first impression, so you'll want to keep the main parts, siding, windows and roofing, in great shape. National Cleaning Week is a great time to start. If the time has come for you to replace your Charlotte's home siding, windows or roofs, trust the experts at Belk Builders.
Let us enliven your Charlotte home's exterior this season and help make spring cleaning hassle-free! Contact us at (704) 400-4710 or belkbuilders.com. You can also visit our website today to learn more, or schedule a free estimate.
Siding, Window Replacement, Roofing & More!