Just recently, HGTV completed their much anticipated 2016 Smart Home project. We were thrilled to see that one of the more prominent features of their smart home was the inclusion of Simonton windows and doors. As a highly experienced, authorized installer and dealer of the Simonton replacement window and door product lines, it was very affirming for Belk Builders to see a national entity confirm the "smartness" of one of our favorite products, on their special project home in North Carolina!
We are the Charlotte area's premier upscale window replacement specialists, and Simonton windows are consistently our most requested product line…for not only for their fabulous good looks, but for the many features which make them smart replacement windows. What exactly makes Simonton windows and door so smart? They are the ultimate in solar heat control, visibility and energy savings because their focus is on the light and thermal transfer qualities, or the insulation value, of their products.
What makes them #1 for replacement windows by homeowners all across America? It would have to be that their aesthetically pleasing, innovative designs that include the highest ratings in energy-efficiency and endurance. Simonton's broad selection of window shapes and sizes, each with the durability and ease of use Simonton is famous for, makes them exceptionally appealing to homeowners with a multitude of tastes and needs. With nearly 70 years of experience in building windows, Simonton has successfully perfected window craftsmanship.
Here are the many concrete benefits of Simonton Windows:
Curb Appeal
Safety and Security
Noise Control
Reduced Fading
Tilt-in for Ease of Use
Maintenance Free
HGTV knew these benefits and was smart enough to choose Simonton for the 2016 HGTV Smart home, shouldn't you be too? As we have asked before, how smart are your home's windows and doors? Are you seeing an increase in your power bill or can you feel a draft seeping in around your windows or doors? These are signs that your windows and doors just aren't performing as well as they should be, especially during the most crucial times of our climate, like these "Dog Days" of summer, making NOW a great time to replace them.
If you are not familiar with the phrase "Dog Days" of summer, it's the later period of the season when the tilt of the Earth causes the sun's rays to hit at a more direct angle, and for a longer period of time throughout the day. This means longer, hotter days for not only people and their pets, but for their homes too.
As a homeowner, it's important to remember that baking hot temps of these "Dog Days" have the potential to be destructive. That heat may be great for time spent on the water or for working on your tan, but if your home isn't properly equipped, that same heat can wreak havoc on the comfort and energy efficiency of your home. Belk Builders is here to help protect your home from this damage.
Having high quality windows and doors like the Simonton products Belk Builders installs can change the entire look and feel of your home, while protecting it at the same time. The effects of windows and doors are undeniable on both the interior and exterior of any home. Investing in quality windows and doors will reflect elegantly from the inside out. With an applied flat exterior casing to replicate the look of traditional wood windows and door, they are more aesthetically pleasing, but with all the low-maintenance features of vinyl.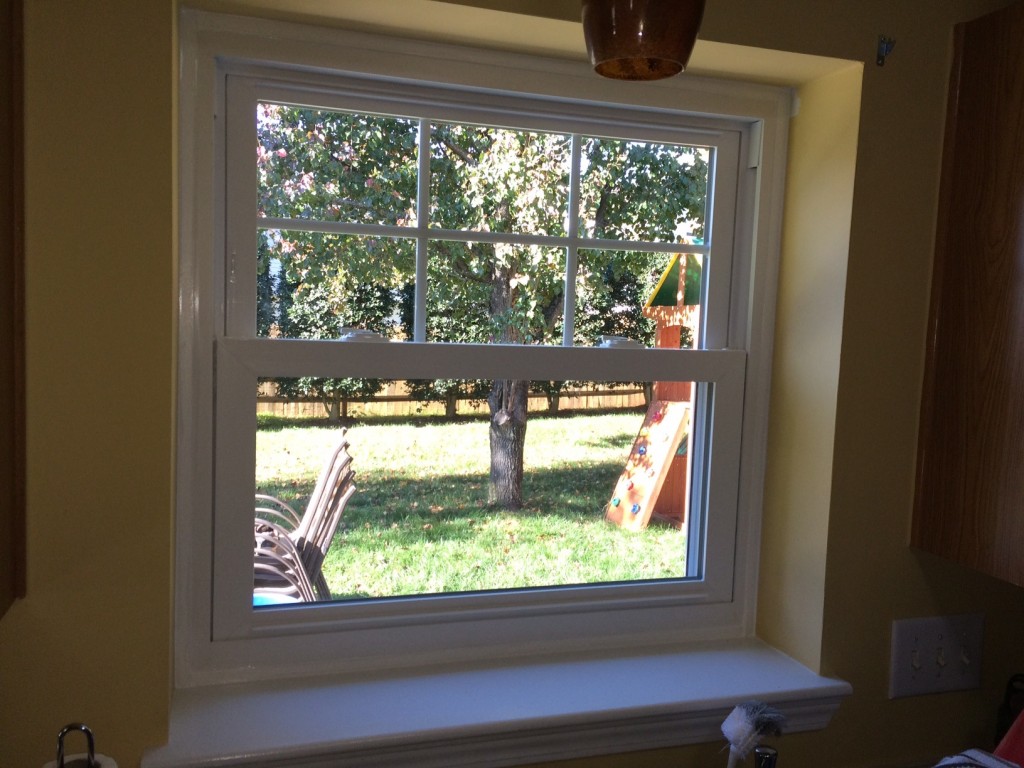 Looks aren't the only plus to investing in the nicer products. For substantial interior lighting, windows are the gateway that allow an abundance of light into your home. At the same time, they also provide clear views of your surroundings which permit us to connect with the great outdoors. Also, good quality doors and windows prevent outside air from coming into your home…thus making your home more energy-efficient by keeping your home at a steady temperature throughout the warm and cold seasons.
Here at Belk Builders, we are proud to offer Simonton Windows with all of these incredible features. Choosing Belk Builders for your window replacement project, guarantees you a fully licensed and insured company that employs a carefully selected, expertly trained team specialized in each specific field of remodeling. Our attention to detail in all of our window replacement, siding replacement and roofing projects is unsurpassed in quality and craftsmanship.
For reliable, experienced, and professional window installation, contact your top rated local exterior experts, Belk Builders at (704) 400-4710 or info@belkcustombuilders.com to schedule a free evaluation today!
Siding, Window Replacement, Roofing & More!