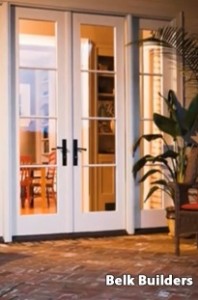 Are your drafty old windows driving up your electric bill? Maybe your home's exterior has lost some of its curb appeal because of your aging siding? Or maybe it is just time to replace your roof? If you answered yes to any of these questions it is time to talk with Belk Builders. If you are ready to begin an exterior home-improvement project in 2016 then you don't want to miss the Charlotte Spring Home Show going on this weekend (January 29th-31st) at the Metrolina Tradeshow Expo. Belk Builders will be on hand to discuss your exterior upgrade and home improvement needs.
Choosing the right contractor to take care of your home's exterior renovation needs can be a daunting task indeed. You want to make sure and hire a reputable professional contractor who can complete the job right the first time, but you also want one you can trust. Belk Builders is the premier choice for replacement siding, replacement windows and roofing services here in the Queen City.
Hardie® Plank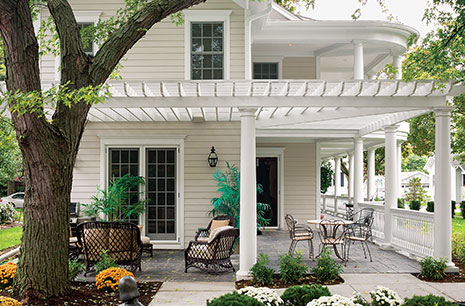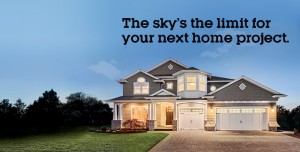 Home and trade shows, such as the Charlotte Spring Home Show, are one of the best places to get the inspiration you need as a homeowner to give your house a much-needed update or facelift. Participating in these all-inclusive events gives us the opportunity to meet face-to-face with homeowners, like you, to talk about the unlimited possibilities for their home. We strive to improve not only the beauty of your home, but also its durability and longevity. With over 25 years' experience in roofing, siding and window replacement, using only the highest quality products on the market, we've helped hundreds of Charlotte homeowners become excited about their homes all over again and we are confident we can do the same for you.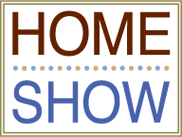 Belk Builders will be in booth # 229, where our professional team will be there to answer your questions about the rejuvenation of your home's exterior. We do all types of work, including new constructions, newer homes, middle-aged homes, older homes and even historic homes throughout the Charlotte area.
HOME SHOW LOCATION: Metrolina Expo Center
Located at 7100 Statesville Road, Charlotte, NC, 28269
HOME SHOW HOURS:
Friday, 1/29 from 11am-8pm
Saturday,1/30 from 10am-8pm
Sunday, 1/31 from 10am-6pm
Admission and parking is free!
Make plans to attend this event and let us show you how choosing Belk Builders for your exterior home renovation or replacement needs is the right choice for you. We are here to help you revive your home's exterior to make it like new, but better and proudly offer quality financing through Synchrony Financial. We look forward to meeting you this weekend at the show— you may also call us or email us for a free consultation. Contact us at (704) 400-4710 or visit our website today to learn more, or schedule a free estimate.
Siding, Window Replacement, Roofing & More!