When a home needs an exterior makeover, there are two objectives—curb appeal and functionality. However, the quality of the siding and replacement windows matters just as much as how they look. Belk Builders recently completed a renovation on a Conover, NC home, and we're happy to share the outstanding results.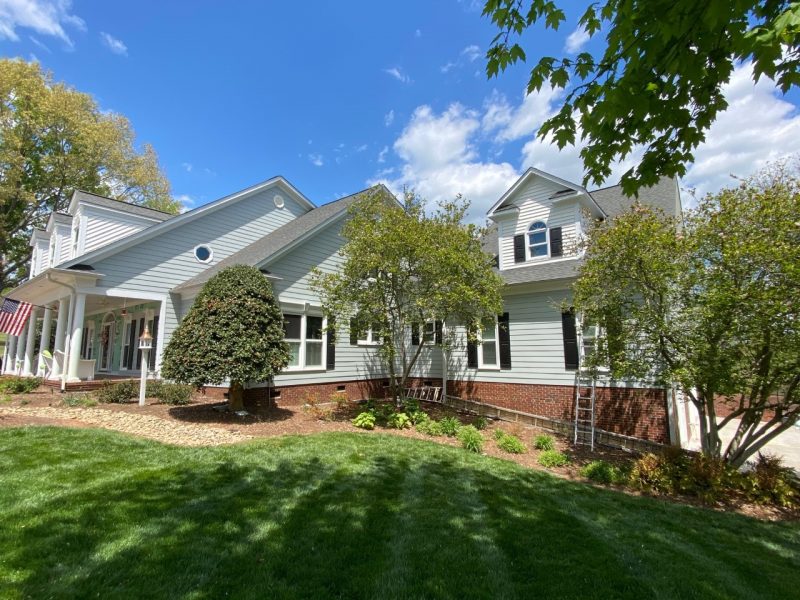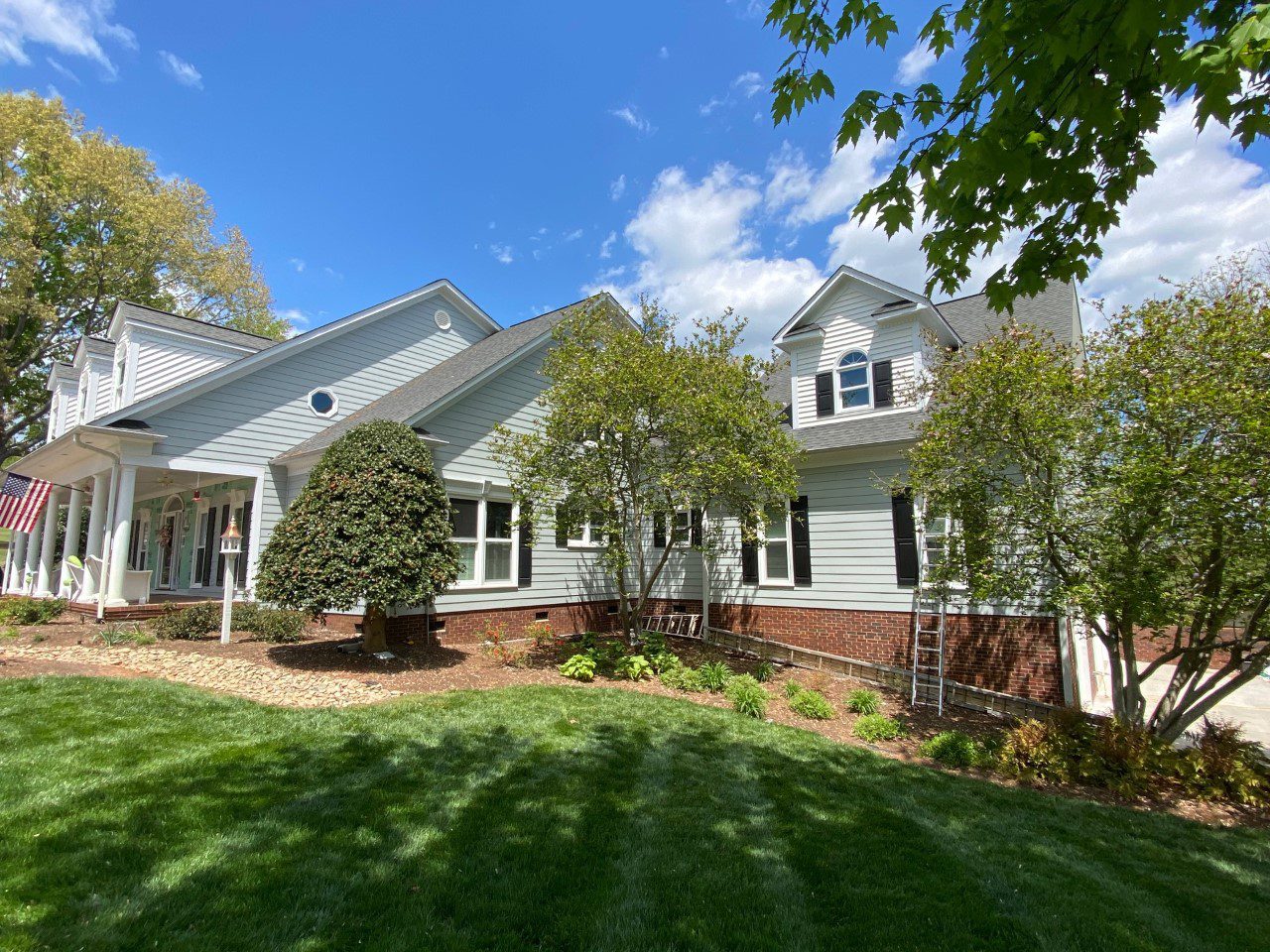 Hardie® Plank Siding Offers Durability and Style 
The house originally had white vinyl siding. While vinyl siding is a good product, the homeowners wanted an upgrade. We recommended Hardie® Plank siding because of its durability and style. Since it's fiber-cement-based, Hardie® Plank products don't have the challenges of other materials. For example, it doesn't react to temperature changes, so there's no contraction. It's also resistant to scratches, warping, rotting, fire, moisture, and insects. It's hard to believe one material can do so much, but that's what Hardie® Plank delivers.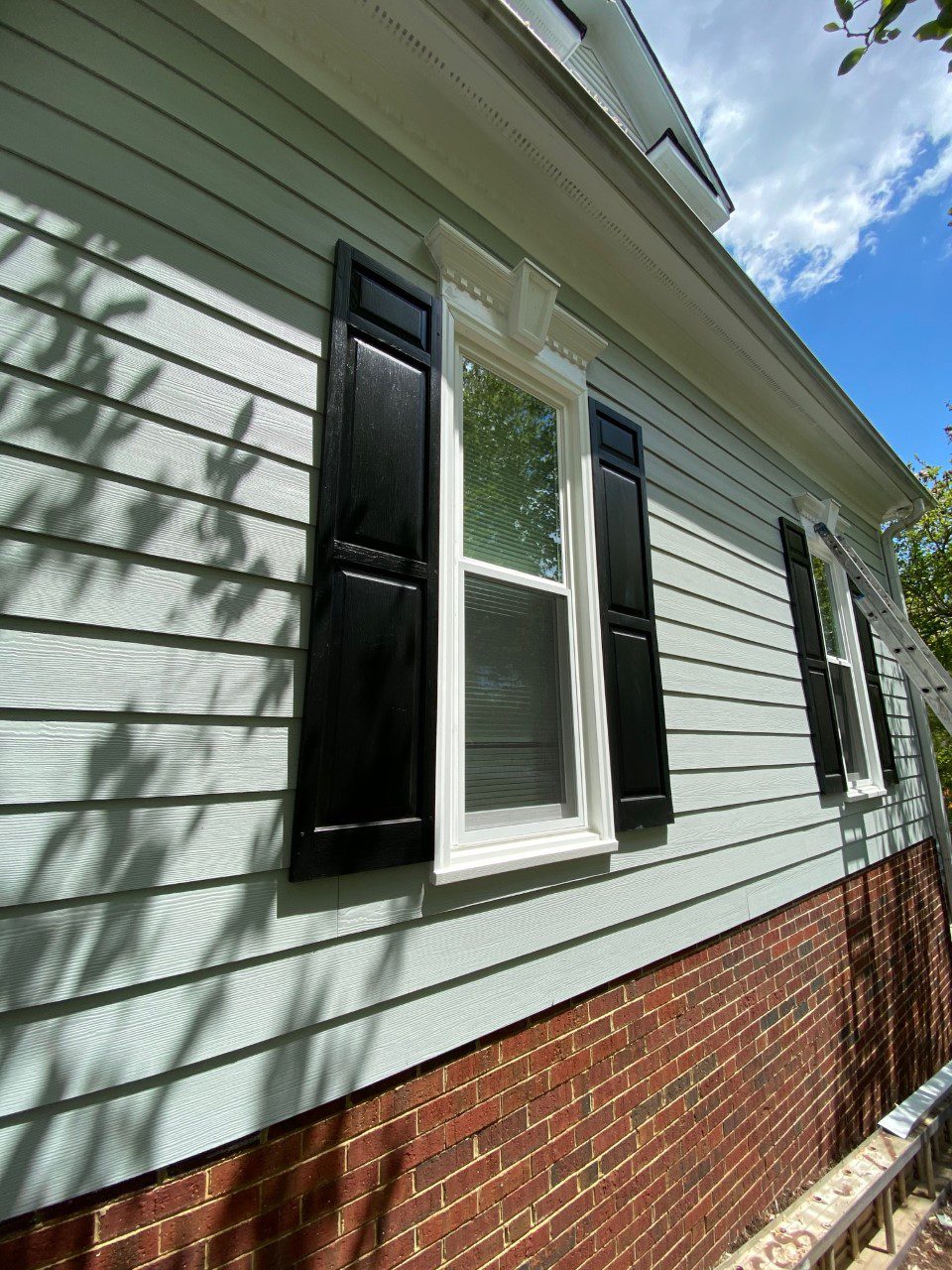 On the style side, it mimics the grains of wood siding and includes a baked-on color process. You'll never have to repaint it because of this application. The new gray-green color is the perfect neutral, looking perfect with the white trim and black shutters.
The homeowners will be enjoying their new siding for decades to come and won't have to deal with maintenance if it was real wood.
Energy-Efficient Windows 
As you can see from the pictures, this home has lots of windows. They bring in natural light to many spaces. However, with this number of windows—over 50—there is a concern about energy efficiency. Without high-quality windows, homes can burn excess energy to keep spaces comfortable.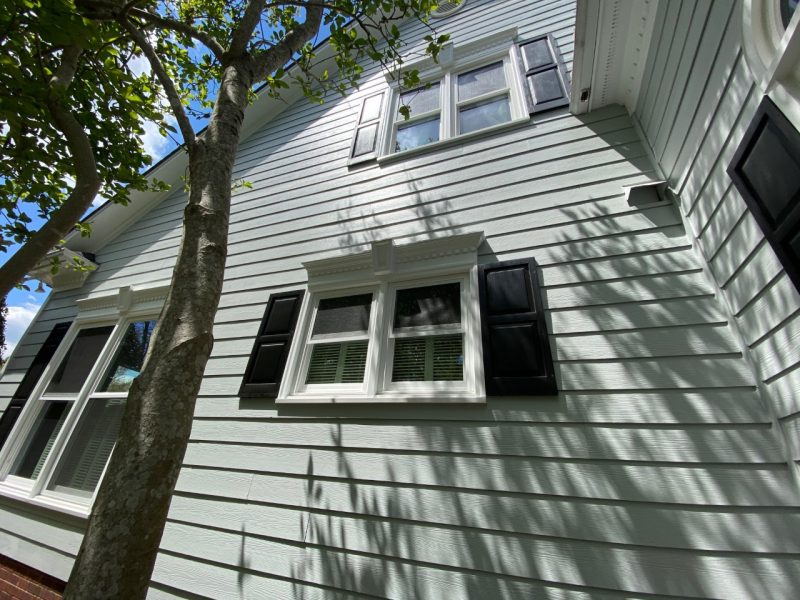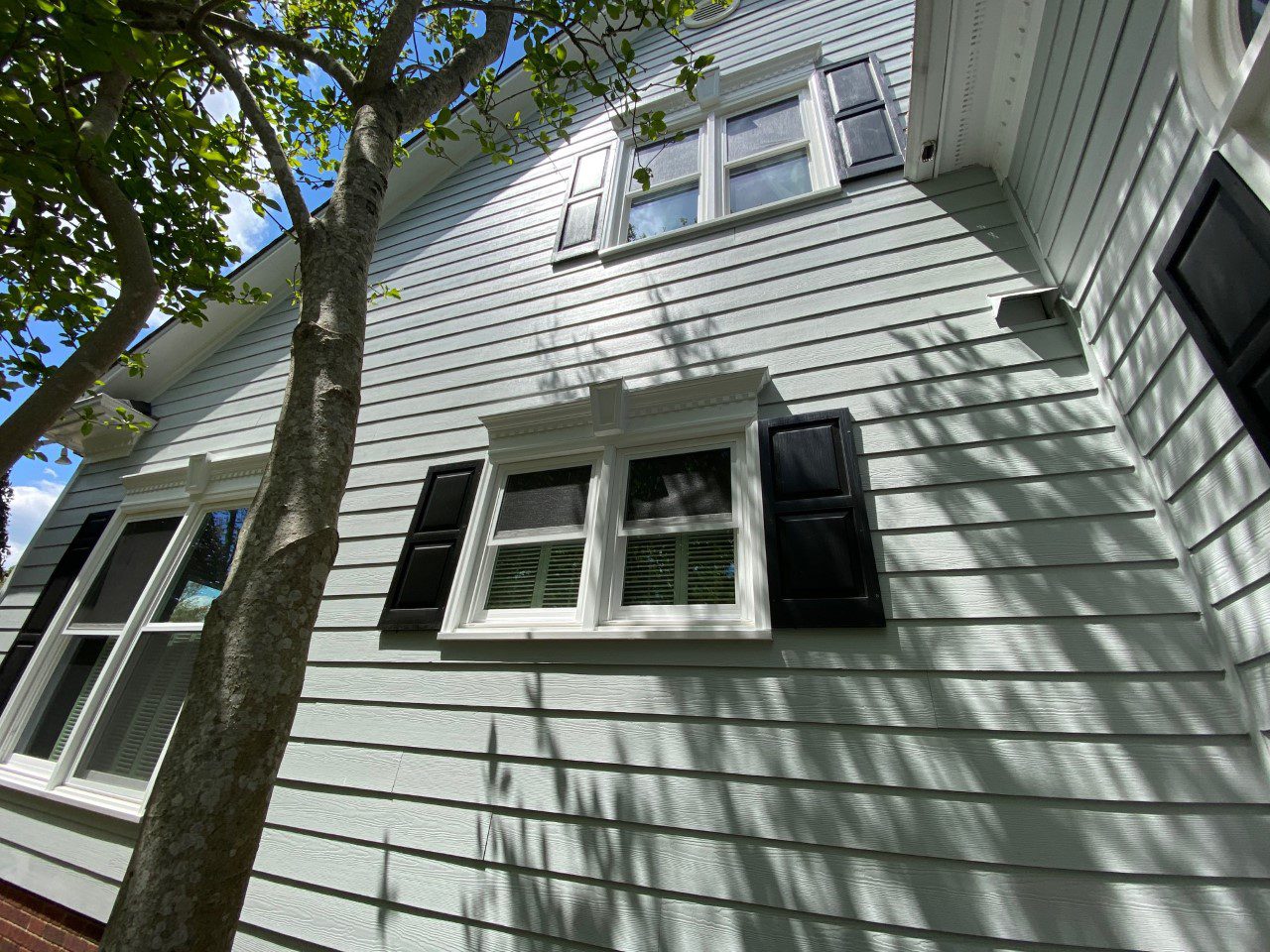 After evaluating the current windows, we presented Simonton vinyl replacement windows as the best option. Simonton is a reputable brand, and its energy-efficient windows are ENERGY STAR® rated. The new windows installed included double-hung and transom styles. The white trim windows look beautiful and will keep the home's interior warm in the winter and cool in the summer. Plus, they require minimal maintenance and will continue to operate well for many years.
Are Exterior Upgrades on Your List?
The before and after pictures of the Conover, NC home tell a great story about how the right products can refresh a home. This remodel not only ensures a boost to curb appeal, but they also benefit the structure in so many ways.
If your siding or windows are failing, don't delay in replacing them, as critical issues could occur to damage your house's structural integrity. Work with our team of experienced pros to find the best solutions. Contact us today at 704-400-4710 to get started.