Belk Builders is excited to bring you another feature project story. This project was unique in many ways. First, we did the work on a townhome located in the uptown Charlotte Garden District. Second, the exterior's issues weren't a material problem but an installation issue. So let's dive into what went wrong and how we corrected it.
Installation Is Everything We often tout the attributes of Hardie® Plank siding. As a Hardie® Plank installer, we use it all the time. It's one of the most durable sidings available because it is fiber cement. It doesn't react to temperature changes, so there's no contraction. It's also resistant to water, fiber, and insects. It lasts for decades but only when installed correctly.
That's not what happened in the case of this uptown townhome. The installation was, in a word, terrible. There was no flashing. The previous company used wood around the corners and on door and window casings. It also didn't have the Hardie® Weather Barrier underneath it. This botched installation caused severe leaks on the inside of the structure, including rotting. You can see that rather clearly in the before pictures.
Getting It Right: Quality Material and Expert Installation
Our first step was to remove the old siding and wrap. After the siding removal, we found the sheathing was black. We replaced this and used new Hardie® Weather Barrier before doing a complete reinstallation with new Hardie® Plank siding.
The neutral siding delivers a modern, clean look for the townhome. It's not only attractive, but the owners also now have peace of mind that their siding will protect their interior. Leaks and the issues they caused are in the past.
Always Be Confident in Your Material and Installer
The moral of this story is that premium materials only perform when you install them correctly. You can have the most robust and most dependable material. Still, without accurate installation, it will fail just as quickly as inferior materials.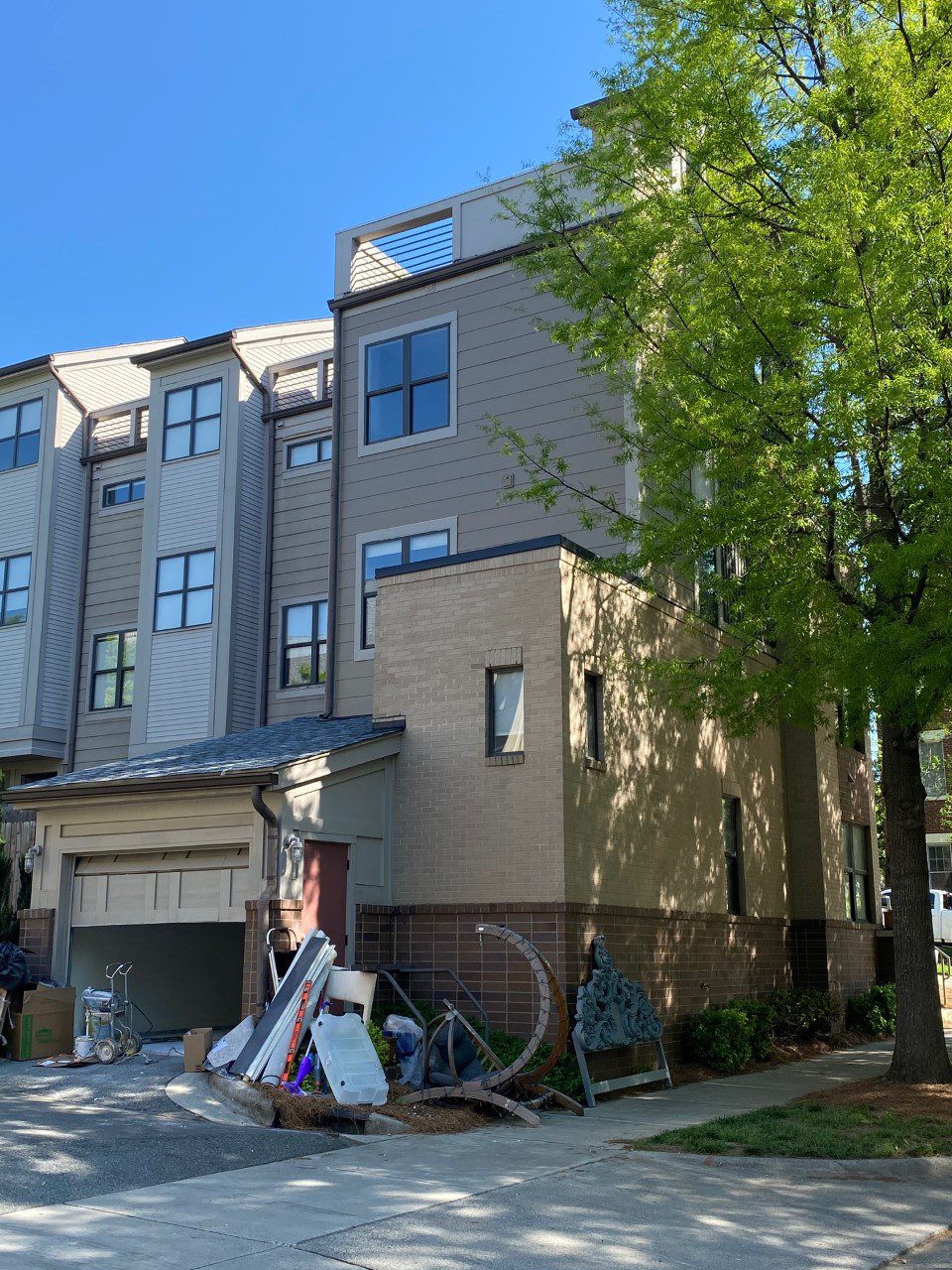 When choosing a company to complete renovations to your home, be sure they are experienced and can walk you through the process. Ask questions and check reviews and past work. We're happy to have rectified this situation and know that this townhome's exterior will last for many years to come.
If you'd like to learn more about Hardie® Plank siding and our extensive experience with it, contact us today to chat about your project.