When it comes to siding, there is no shortage of options. This category of building materials has evolved significantly in the past few decades. One of the leaders is Hardie® Plank siding, a fiber cement product. As Hardie® Plank siding installers, Belk Builders has been working with the product for years and can testify to its versatility, durability, and beauty.
But how does it stack up against other sidings? And what's the right product for re-siding your Charlotte home? Let's compare the options.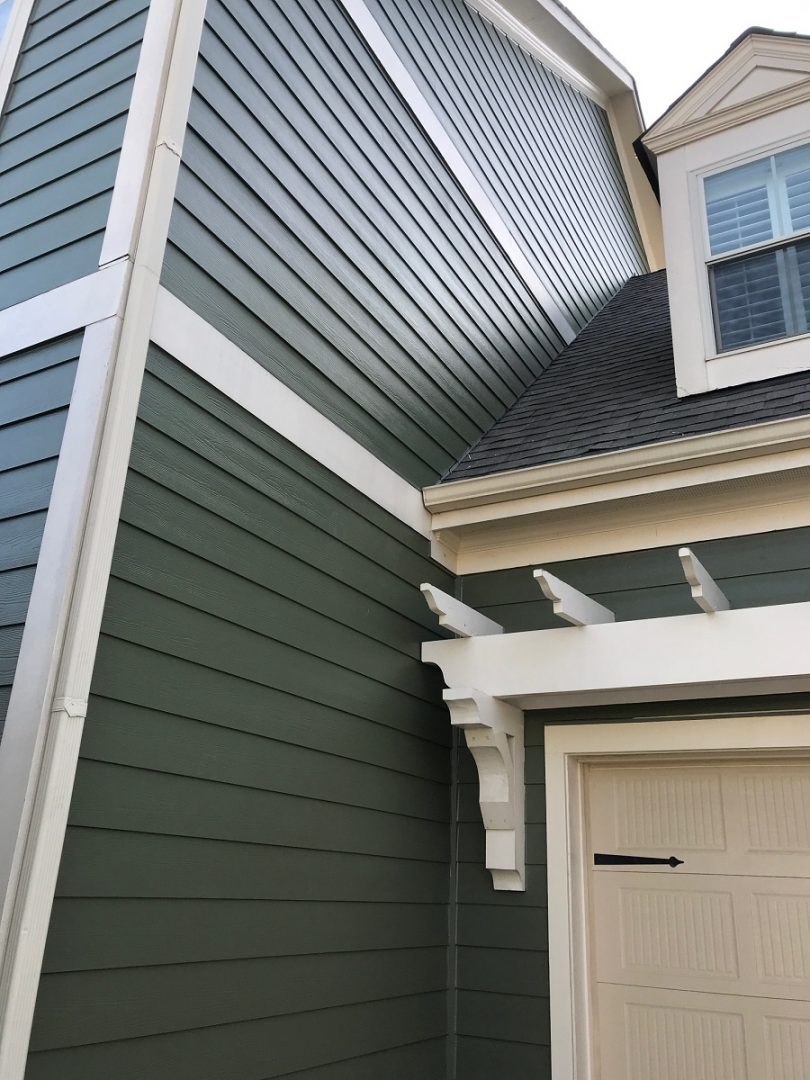 Fiber Cement vs. Vinyl Siding
Vinyl siding is an affordable product that's very popular in the south. We install lots of vinyl siding and think it's a good option, but Hardie® Plank does dominate in some areas.
Fiber cement siding is thicker, which offers aesthetic appeal because it looks like real wood. Hardie® Plank is also impervious to heat and temperature changes so it won't warp, sag, or melt. Vinyl siding can sustain damage from heat from a fire or in areas of the home with exposure to sun reflection. Vinyl siding is, however, less expensive.
Fiber Cement vs. Wood Siding
Wood siding is beautiful but very fragile. Moisture is the biggest threat to wood, causing it to rot or for mold growth to occur. It's also, of course, highly flammable. Fiber cement is moisture- and fire-resistant. It provides much better protection than wood and requires no maintenance.
Wood siding is the highest maintenance of any other product. It can also sustain damage from insects, whereas Hardie® Plank is insect resistant, as well. Plus, as noted, fiber cement can replicate the look of wood so well it's hard to tell the difference!
Fiber Cement vs. Engineered Wood
Engineered wood has some of the same problems as wood. It's susceptible to moisture, temperature changes, humidity, pests, and fire. It often retracts and expands in response to temperature changes, which can cause gaps and cracking. Most warranties on these products don't cover this damage. Hardie® Plank faces none of these issues.
What Siding is Right for Your Charlotte Home?
When deciding to replace the siding on your home, you likely have lots of goals. You want it to boost curb appeal while also protecting the structure. In our climate, we deal with heat, cold, rain, snow, and humidity. Mother Nature doesn't cut us any breaks, and it should be an influence in your decision.
You also have to be cognizant of your budget, and Hardie® Plank is a larger investment. However, spending more now can save you later because it requires zero maintenance, no repainting ever, and tends to last longer than other materials.
No matter what your goals are for your home, Belk Builders can help. We transform exteriors every day for clients in the greater Charlotte area, and we'd love to do the same for you. Contact us today to get started.