Homes in the Charlotte area often include brick and siding. Having two different exterior materials on a home can substantially increase upkeep time and costs. Brick is, of course, a hardy material, but it still requires care. Siding can be either very high maintenance or virtually maintenance-free; it all depends on the material.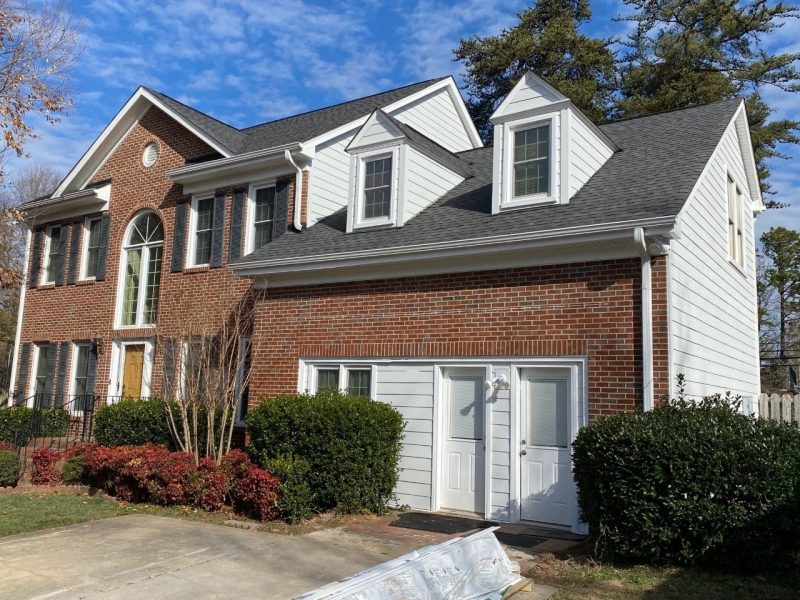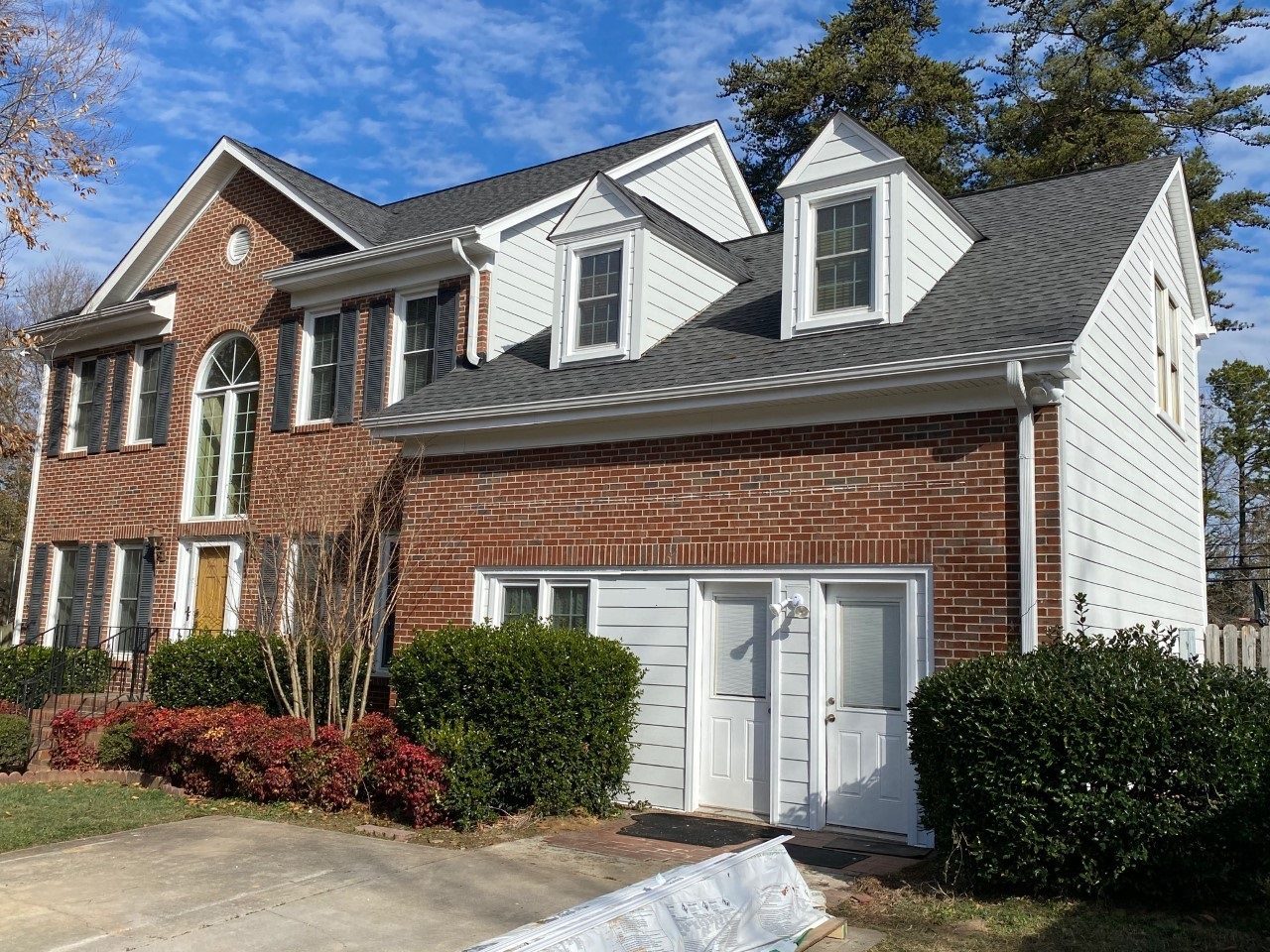 So, how can Charlotte homeowners reduce their siding maintenance requirements? A switch to Hardie® Plank is an excellent choice. Explore this new feature project by reading about what we did and looking at the photos.
Hardie® Plank: The Most Durable and Low Maintenance Siding
The home originally had Masonite siding on the back and sides. It was also on the dormers. Masonite siding is made from wood particles glued together in a compression method. Since the siding is a wood product, it has all the problems of any such product. It's prone to bowing, insect problems, moisture intrusion, and rotting.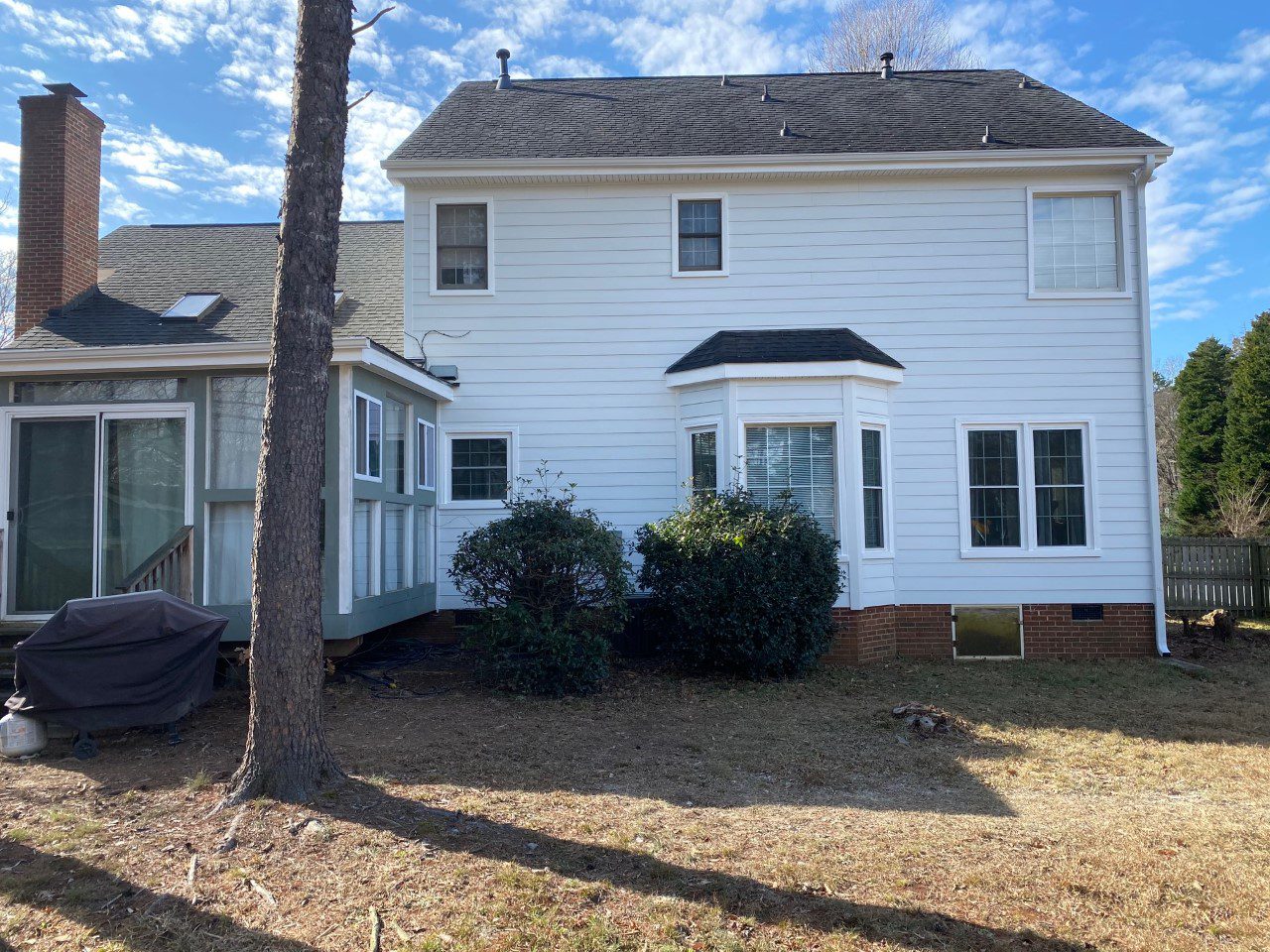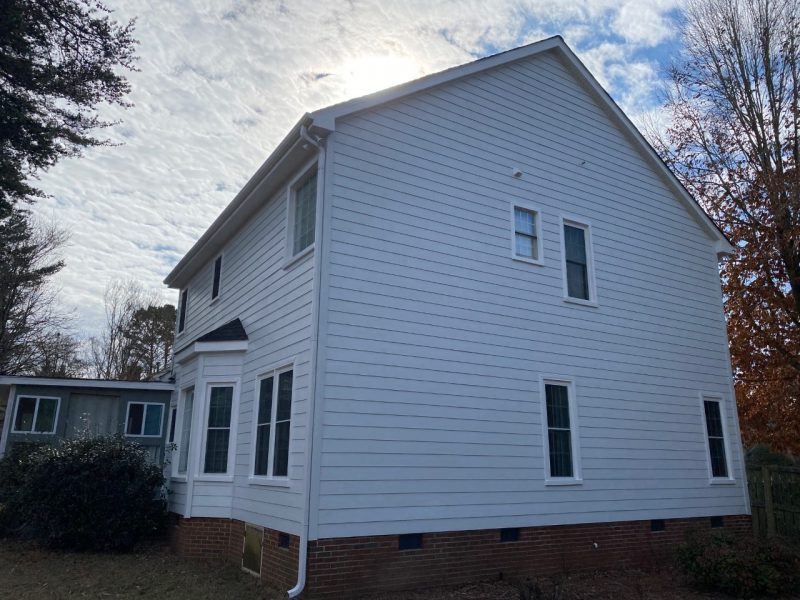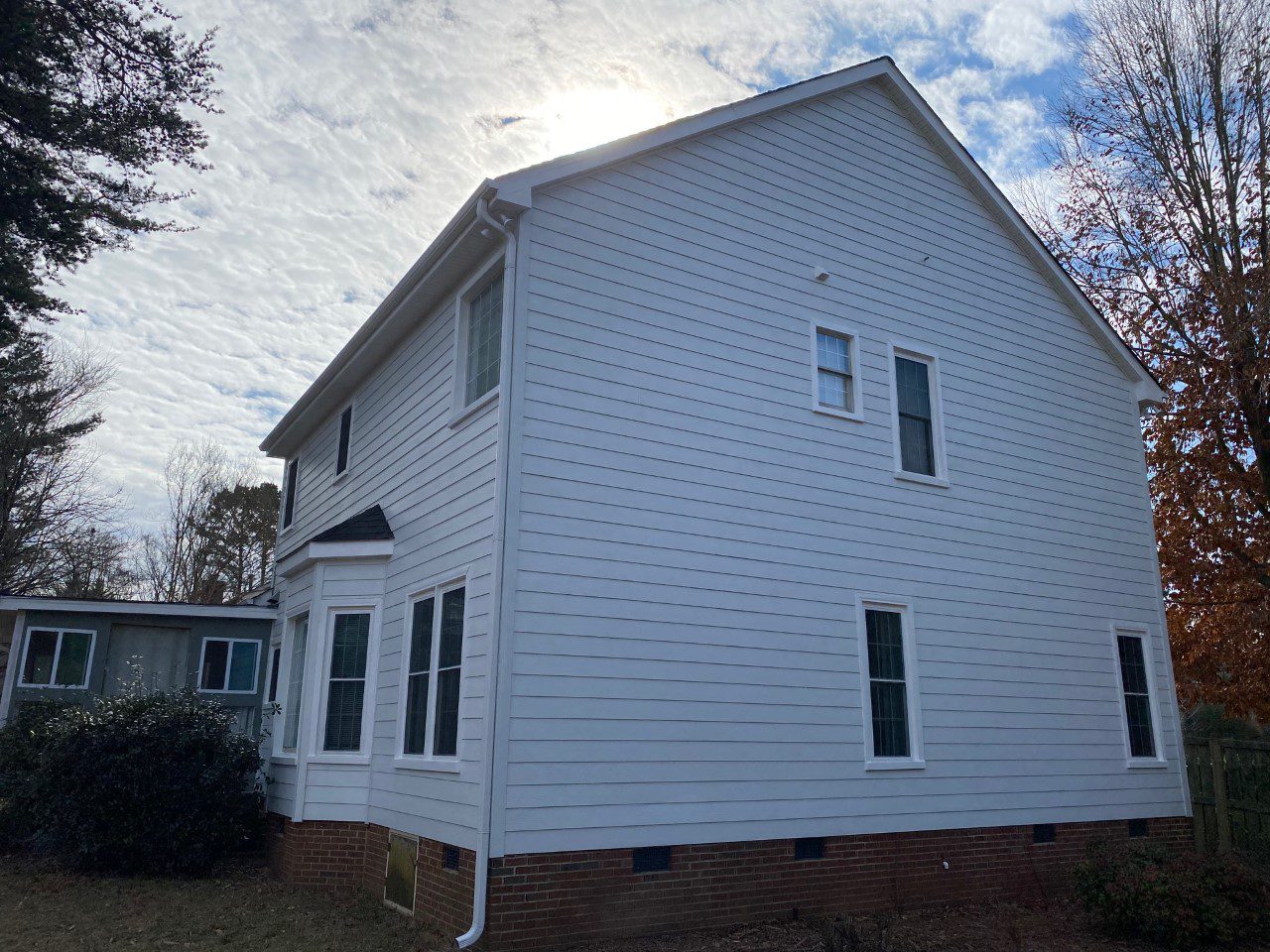 Keeping Masonite siding performing and looking good is a big lift for homeowners. Our clients wanted something that had the look of wood with none of the work. Hardie® Plank was our top recommendation. We love installing Hardie® Plank because of the integrity and durability of the product. Since it contains no wood and consists of fiber cement, it comes with none of the problems associated with wood. It will never bow, fade, rot, or warp. It's resistant to moisture, fire, and bugs. With this new siding, the homeowners will never have to worry about caulking or painting it ever again!
Final Touches: New Soffits
The Belk Builders team also put up new vinyl soffits on the home. These new additions add to the aesthetic appeal of the façade. They also ensure that these soffits won't need lots of upkeep either. Having a sturdy and dependable soffit is critical to ensure that moisture flows away from the house.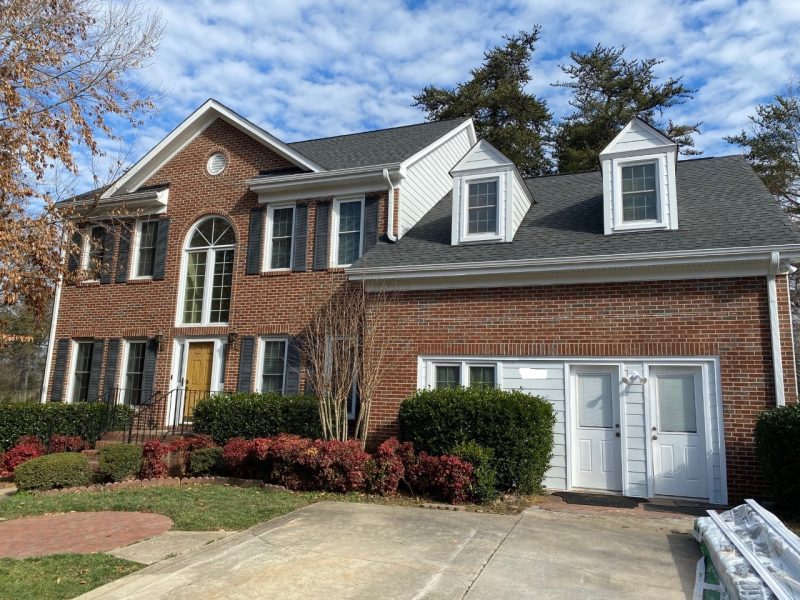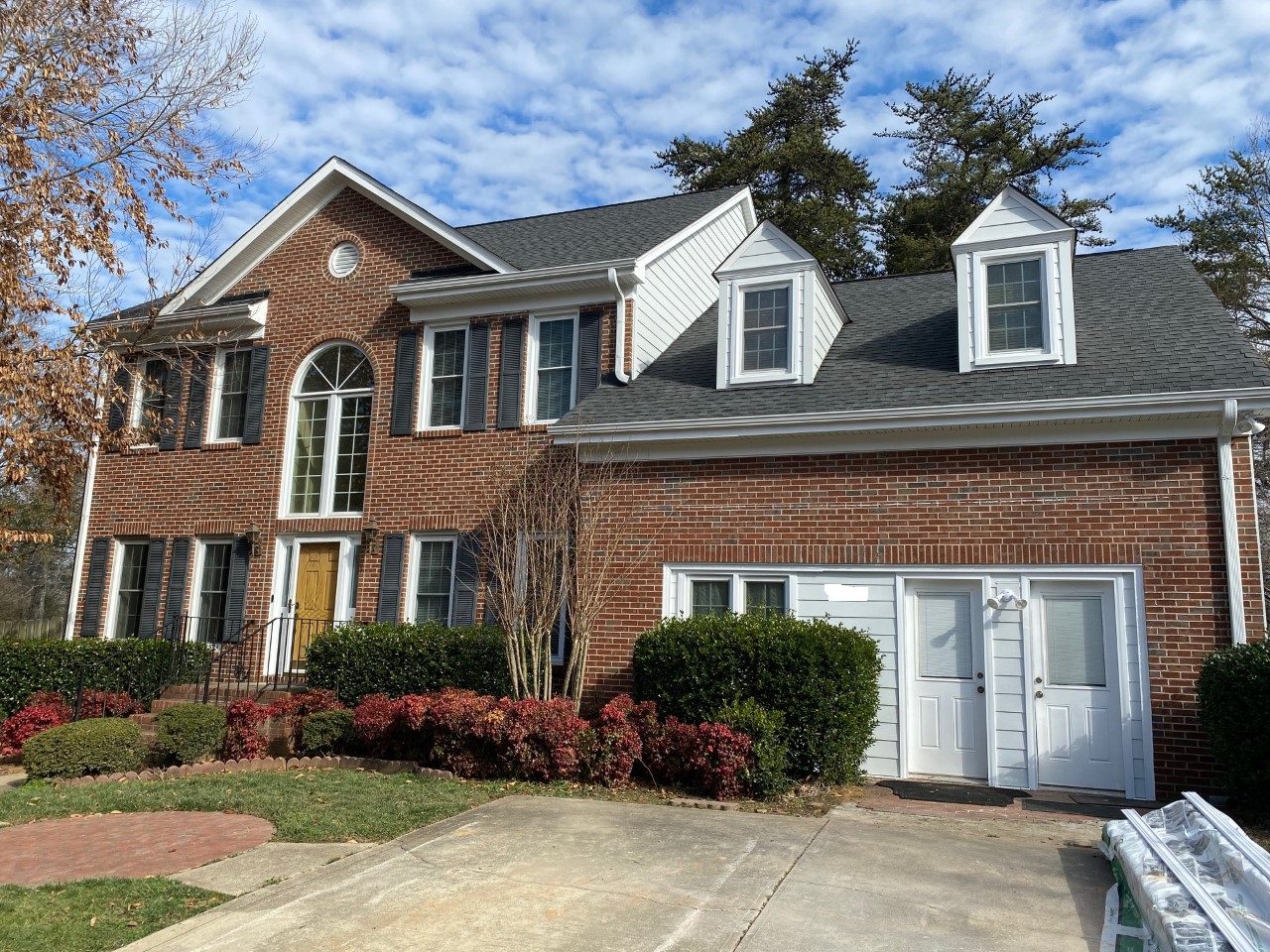 Your Home's Exterior: Beautiful and Maintenance Free
If you're overwhelmed by the maintenance on your home's exterior, or if it's failing, now's the time to transform it. With Hardie® Plank siding, you get the best of both worlds—a stunning look and a material that lasts.
Let's talk today about improving your Charlotte home's exterior. Call us at 704-400-4710.