When we begin a project, we always want to understand the challenges and the homeowner's expectations. This helps us conceive a plan and guarantees that you're working with Lake Norman home exterior experts. While much of the work we do is a complete transformation of exterior homes with siding, we often get a custom request from homeowners. This was just the case for a recent project in Lake Norman for a brick home.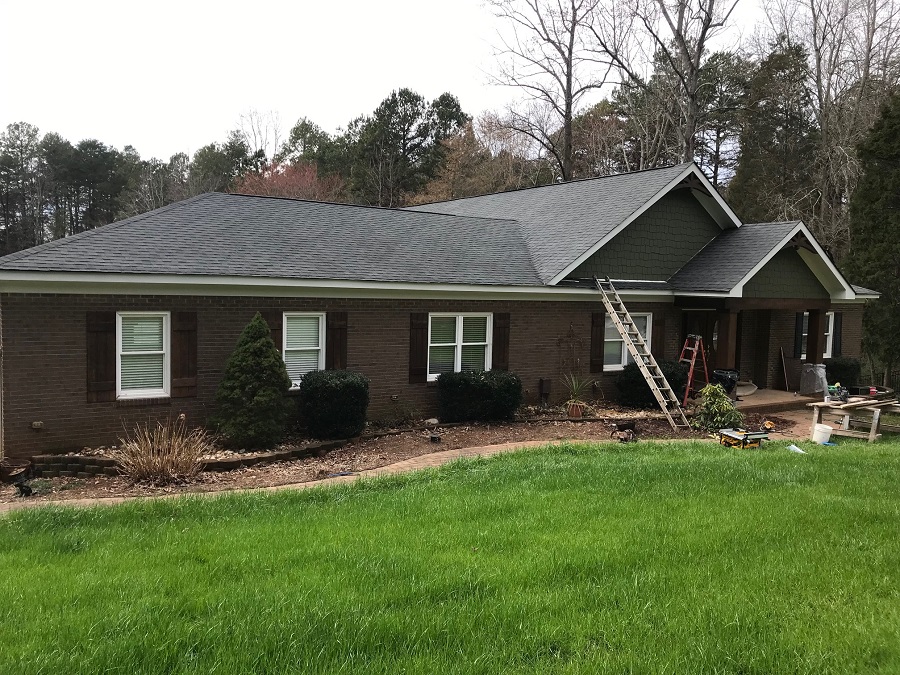 Brick homes need siding? Even a brick home has areas that require siding. The home had an existing soffit and fascia made from cheap materials. This was impacting the aesthetics of the house, and the homeowner wanted a higher quality material. We recommended Hardie® Plank shake siding. As a Lake Norman Hardie® installer, we have a lot of experience with this high-quality material.
Hardie® Plank products are different than typical vinyl siding. It never needs to be painted. It's resistant to moisture, mold, temperature changes, humidity, fire, and insects. The durability of the product shows in that it won't warp, rot, or rust. It offers the appearance of real wood without the maintenance. The prefinishing is also top notch, as it's available with ColorPlus® technology, meaning it won't fade. Hardie® Plank products have an industry-leading warranty as well.
The Hardie® Plank shake siding gave this home a new, unique look that the homeowners love. Because of the texture of the siding, it seamlessly blends with the brick for an amazing effect.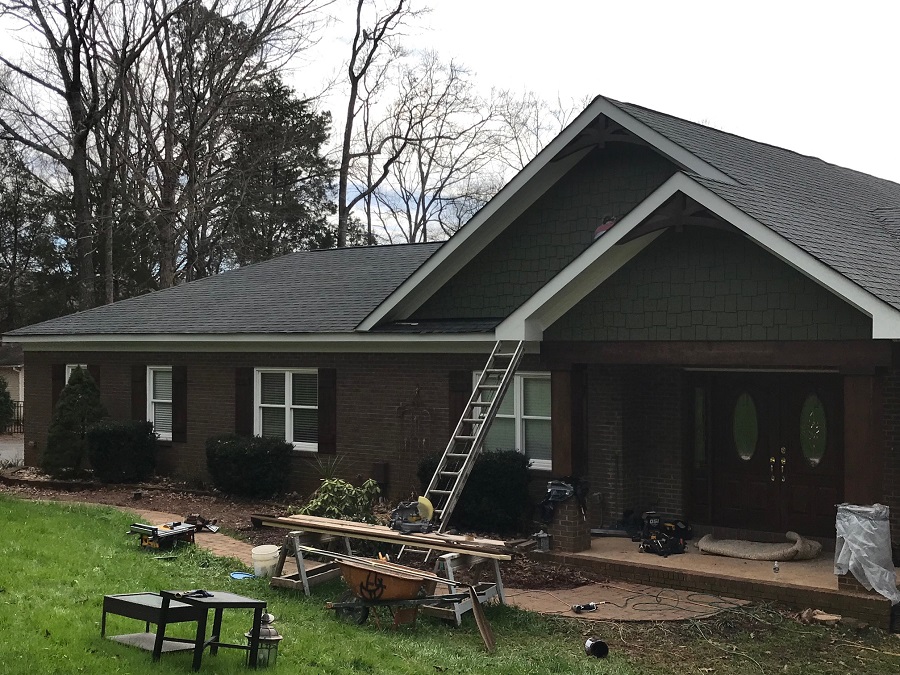 In addition to the new soffit and fascia, we added even more upscale touches to turn this attractive home into a showpiece. We built cedar posts, decorative additions, installed a new ceiling to the front entry and installed new custom shutters. Every part of the design was well placed and high-quality. The homeowners can expect these additions to last for years. They relied on an expert Lake Norman Hardie®  installer to get the job done right this time.
If your Lake Norman home is due for an exterior freshening up, then consider Hardie® Plank siding for a sophisticated, timeless look. At Belk Builders, we have extensive experience working with these materials and will deliver the look you love at a high value. Need custom work? We can do that, too. Contact us today at 704-400-4710 or info@belkcustombuilders.com to learn more.