In the bustling heart of Midtown Charlotte, an extraordinary transformation unfolded on a residential property, skillfully executed by Belk Builders. This project was not just about renovation but reinvention, leveraging the unmatched qualities of Hardie® Plank siding enhanced with ColorPlus® Technology. The chosen Hardie® Plank in ColorPlus® Deep Ocean, complemented by trims in Arctic White, showcases this innovative siding solution's remarkable blend of durability and aesthetic appeal.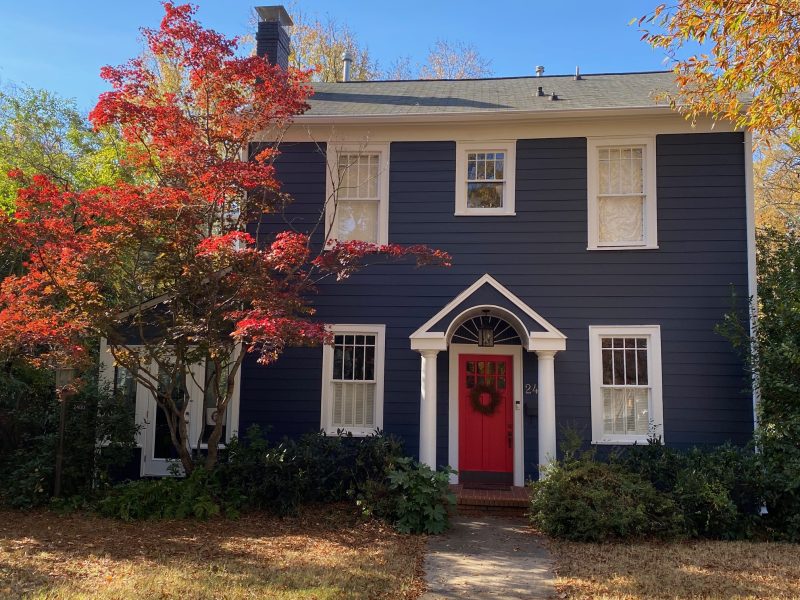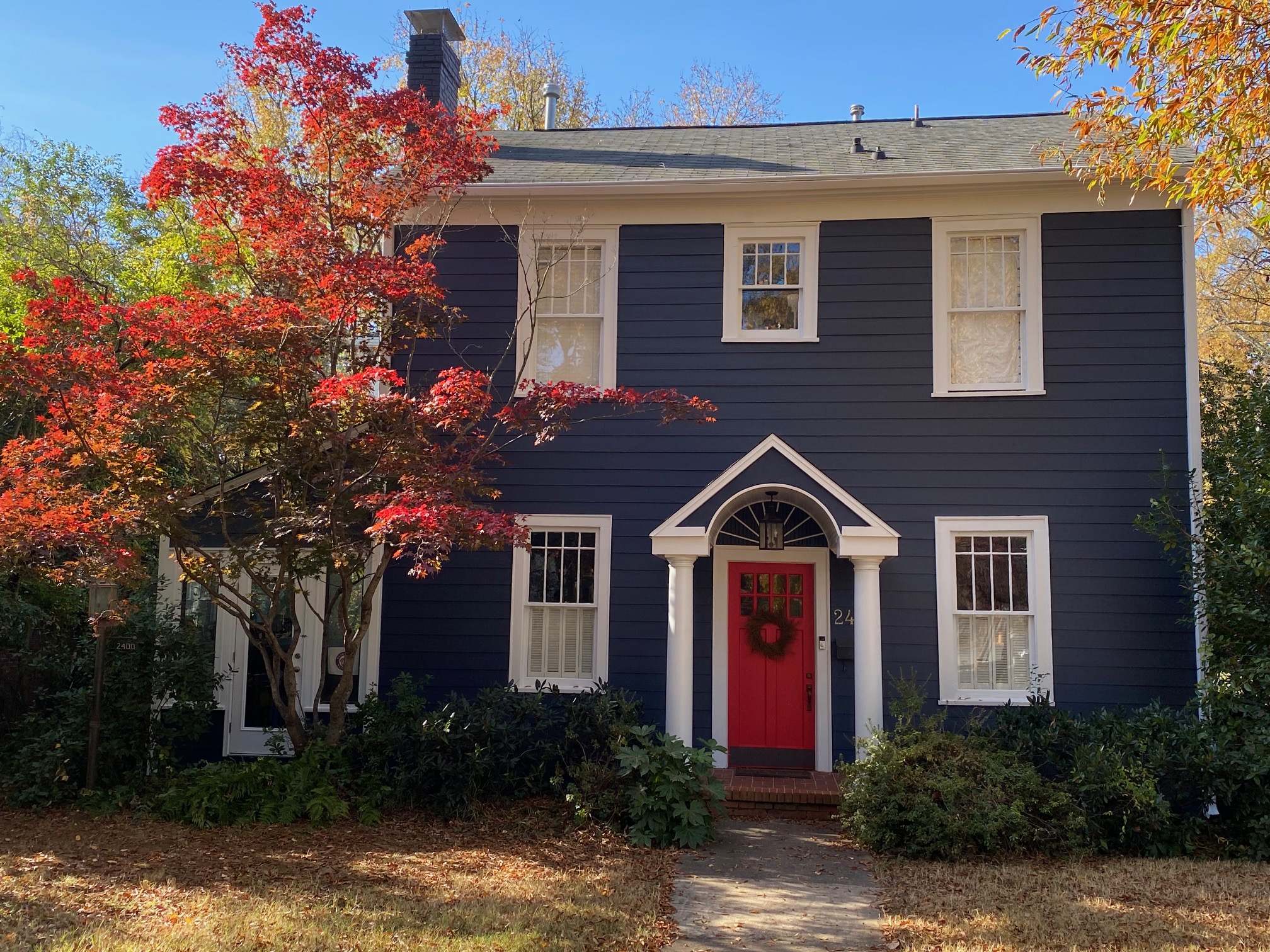 Transforming Homes with Lasting Color and Durability
Belk Builders champions the idea that a home's exterior should reflect its owner's personality and style. Our recent Midtown Charlotte project stands as a perfect illustration of this philosophy. The use of Hardie® Plank siding in ColorPlus® Deep Ocean brought the home a new level of elegance and durability. This revolutionary siding solution promises not just aesthetic enhancement but also long-lasting performance.
ColorPlus® Technology, a unique offering by James Hardie®, transforms siding into a long-term investment in beauty and resilience. This advanced color application method involves multiple coats, significantly more than standard painting processes, ensuring comprehensive coverage. The finish, cured in a controlled setting, forms a bond that resists the typical woes of cracking, peeling, and chipping. Additionally, its resistance to UV rays means the siding retains its vibrant color for years, unlike conventional paint jobs.
Hardie® Plank siding is acclaimed for its superior quality and resilience. The inclusion of ColorPlus® Technology elevates it further, offering benefits that are hard to overlook:
Unparalleled Durability: Hardie® Plank siding equipped with ColorPlus® Technology is engineered to withstand diverse environmental challenges. From harsh weather to daily wear and tear, it retains its structural integrity and aesthetic appeal, ensuring your home's exterior remains robust and attractive year after year.
Vibrant, Long-Lasting Colors: The advanced ColorPlus® Technology guarantees that the siding's colors stay vivid and resist fading, even under prolonged exposure to sunlight. This enduring vibrancy ensures your home's exterior continues to look fresh and appealing over time.
Low Maintenance: Choosing Hardie® Plank siding with ColorPlus® means embracing ease. This siding solution demands minimal maintenance, remaining in top condition without the need for frequent repainting or intensive care, allowing homeowners to enjoy a pristine appearance with less effort.
Eco-Friendly and Safe: Committed to environmental responsibility and homeowner safety, Hardie® Plank with ColorPlus® Technology is manufactured using eco-friendly and safe materials. Free from hazardous substances like asbestos, it's a siding choice that safeguards both your home and the planet.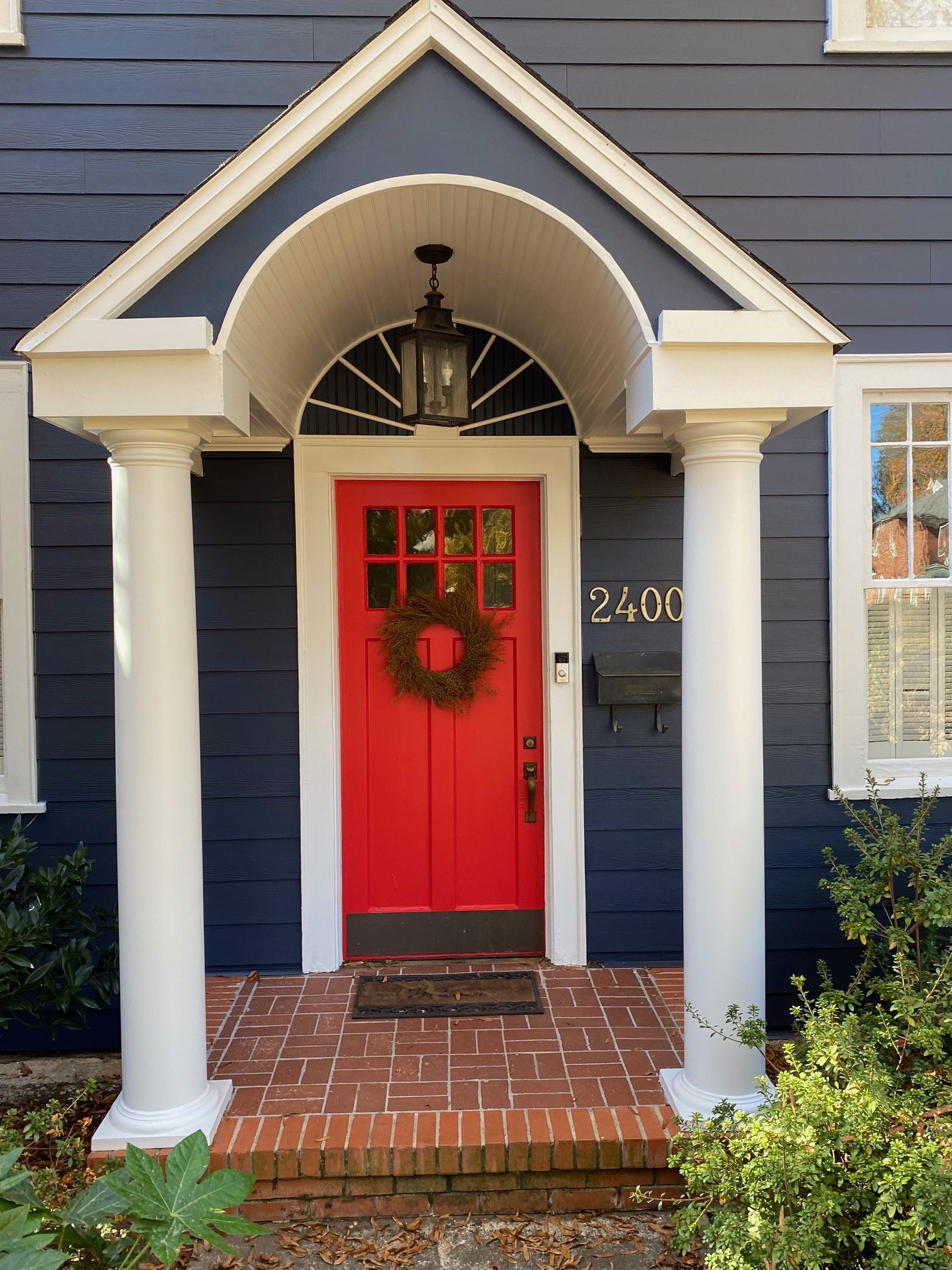 A Closer Look at Our Midtown Charlotte Project
Our recent Midtown Charlotte project entailed a complete revamp of the home's exterior. We replaced the existing siding with Hardie® Plank in Deep Ocean, a color choice that exudes sophistication. The Arctic White trims added a striking visual contrast, turning the property into a neighborhood standout. Beyond aesthetics, this project reinforced the home's defenses against the elements, ensuring long-term durability and protection.
Discover the breadth of our craftsmanship and the stunning transformations we've achieved with by exploring our Before and After Project Gallery. Each project showcases our commitment to excellence and the unique beauty we bring to every home.
Building on a Legacy of Excellence
Belk Builders boasts a rich legacy with Hardie® Plank siding, underscored by a plethora of transformative projects and a trail of satisfied clients. Our journey, ranging from offering competitive Hardie® Plank siding prices to executing dramatic curb appeal enhancements, reflects our deep commitment to excellence. Each undertaking, like the notable exterior transformation in South Charlotte, mirrors our dedication to quality and our alignment with the standards and expertise expected of a James Hardie® Contractor Alliance member, ensuring unparalleled customer satisfaction.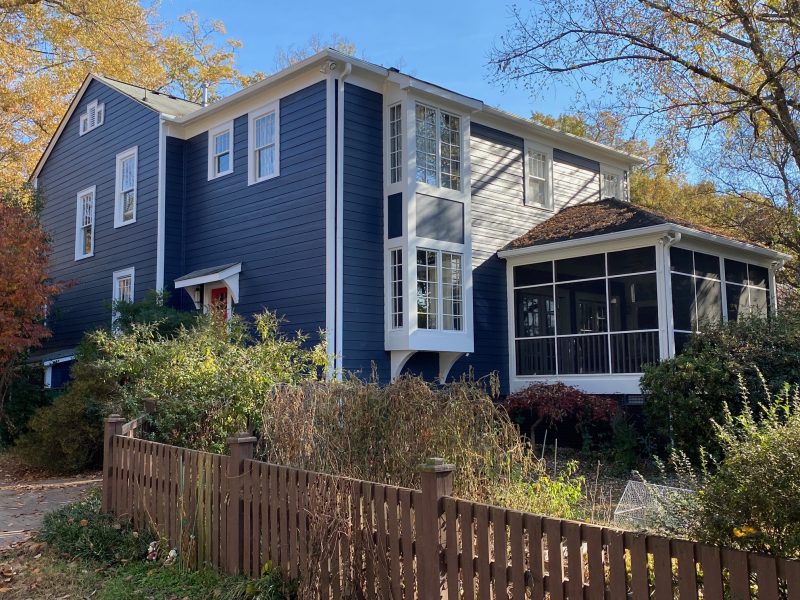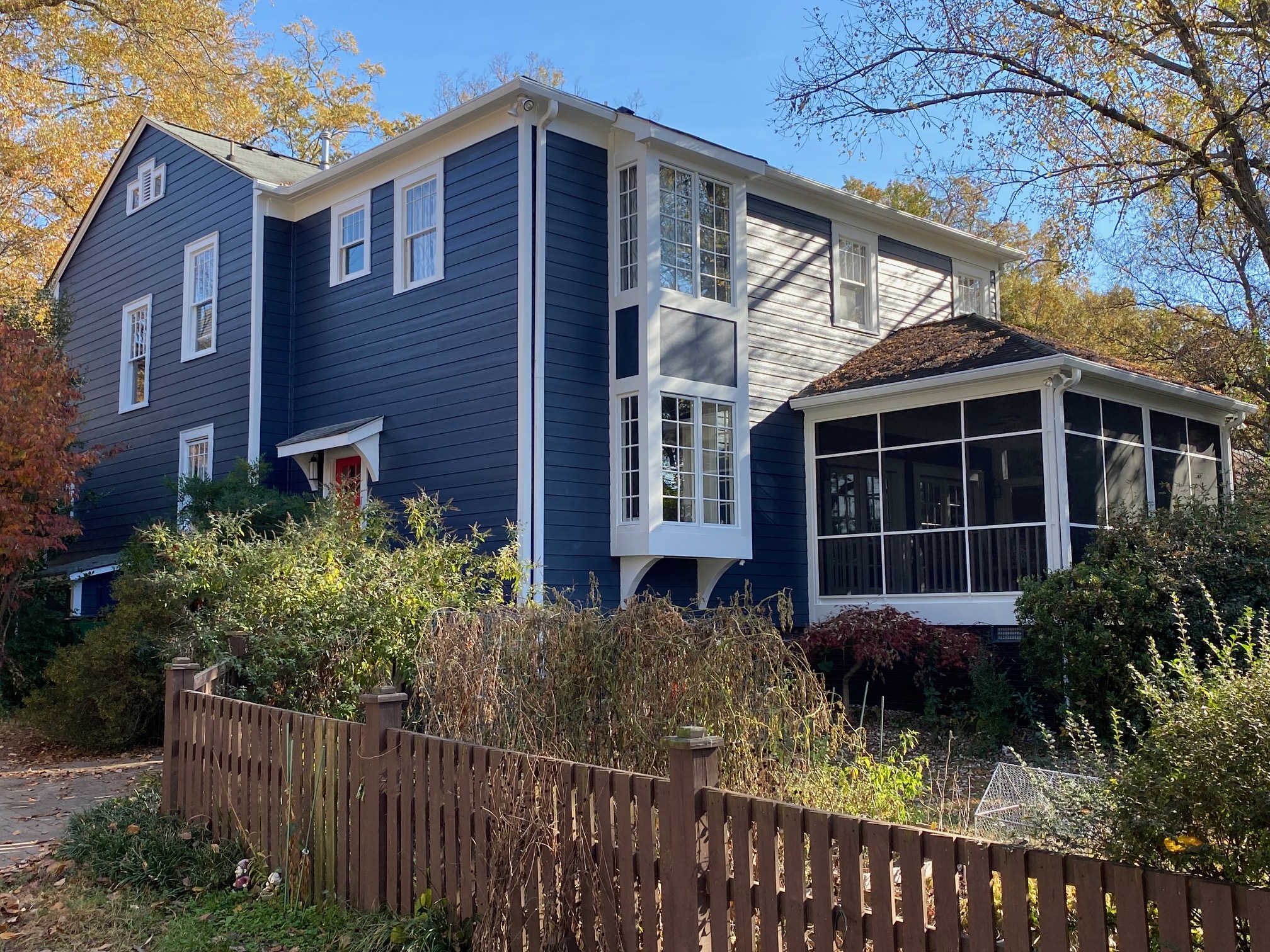 Hardie® Plank siding is not just a protective layer but a canvas allowing homeowners to express their style. With the vast array of colors offered in the ColorPlus® palette, the possibilities are endless. Whether you desire a bold, dramatic hue or a subtle, classic tone, Hardie® Plank siding offers the flexibility to bring your vision to life. At Belk Builders, we guide our clients through the selection process, ensuring their home reflects their unique taste and lifestyle.
Belk Builders aims to instill pride and confidence in homeowners through high-quality, aesthetically pleasing, and durable siding solutions. As a local, family-owned business deeply rooted in the Queen City, we are committed to serving our community with integrity and excellence. We understand that your home is more than a structure; it's a reflection of your journey and aspirations.
Act Now for Tomorrow's Beauty with Belk Builders
With the year drawing to a close, an opportune moment arises for homeowners. Our blog "Secure This Year's Hardie® Plank Siding Prices Before They Rise" highlights the importance of acting swiftly to lock in today's prices for Hardie® Plank Siding. Anticipating a price increase in the new year, choosing Belk Builders now means securing current competitive rates and ensuring timely project completion. Discover more about this smart investment opportunity in our detailed blog, and envision the lasting elegance and resilience it brings to your home.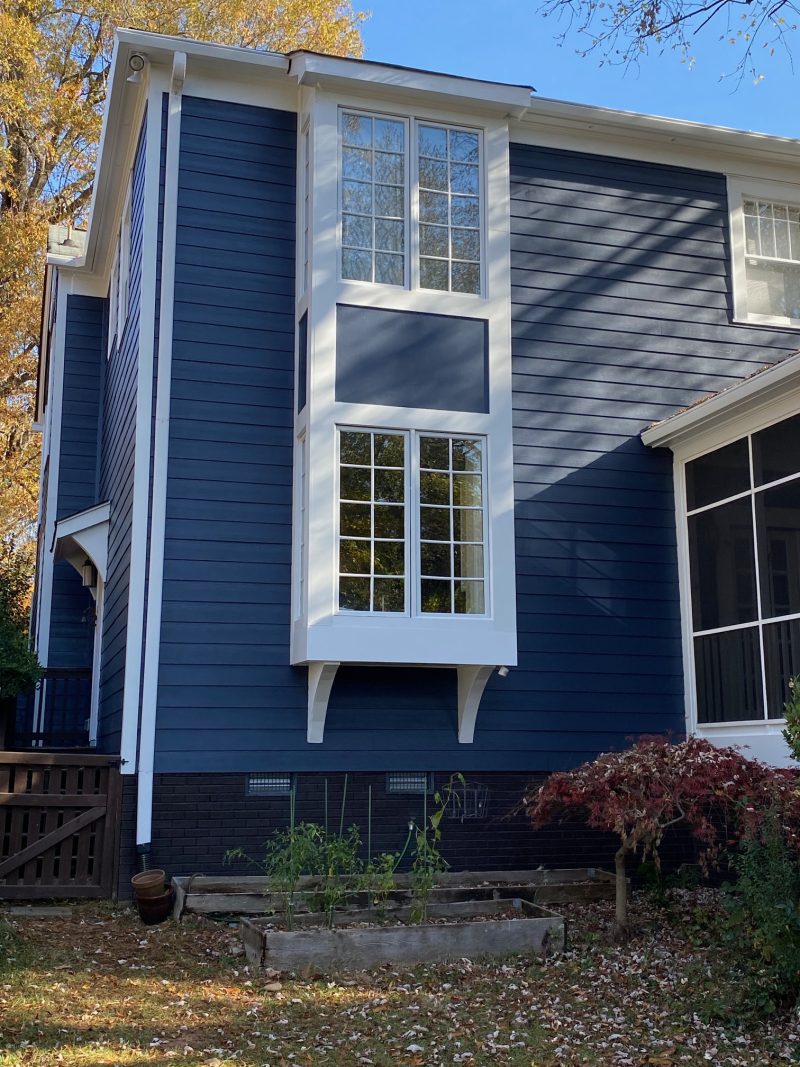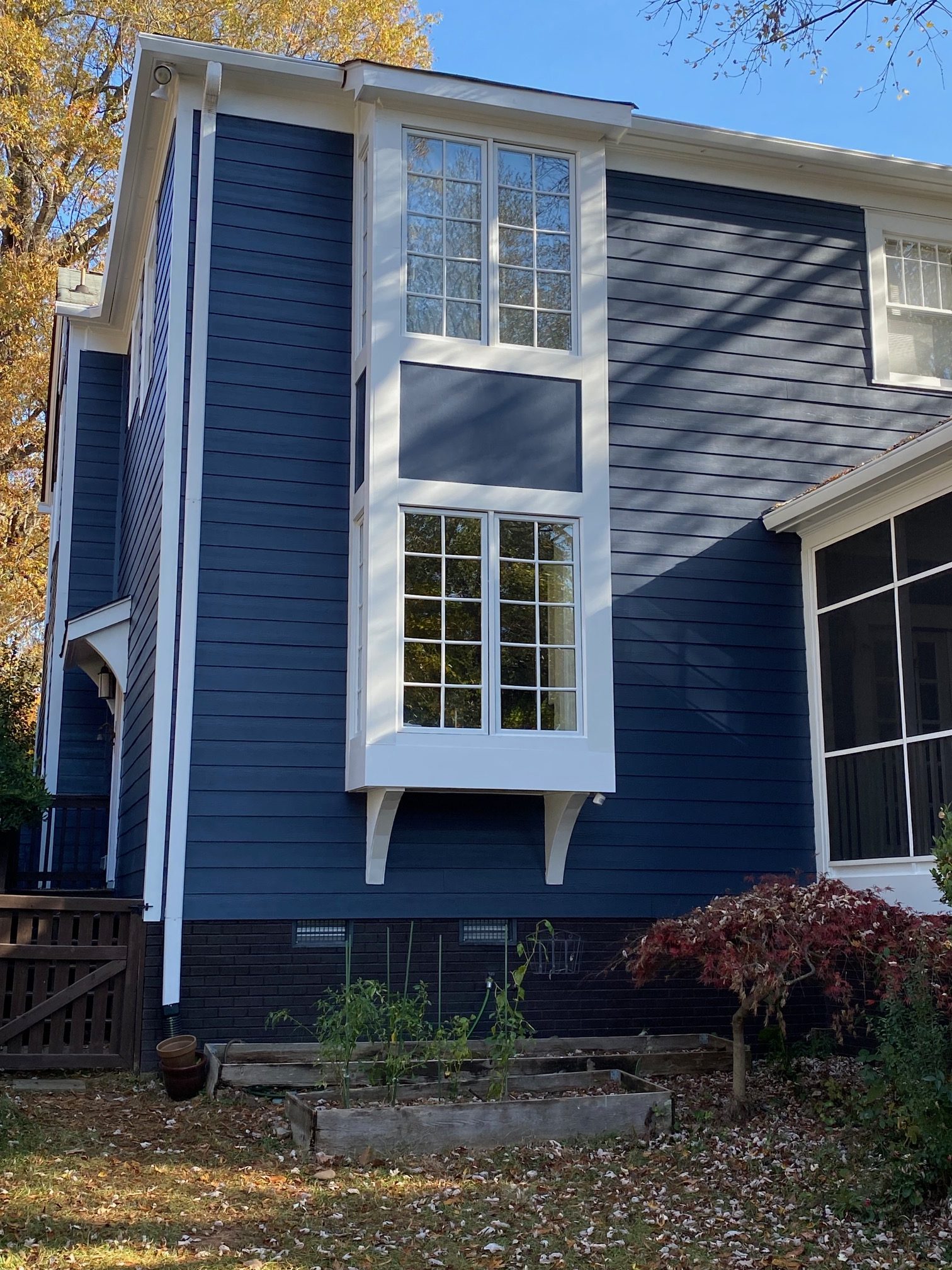 Ready to Redefine Your Home?
Are you considering a makeover for your home's exterior? Let Belk Builders introduce you to the world of Hardie® Plank siding and ColorPlus® Technology. Contact us at (704) 400-4710 or fill out our contact form to learn more or to schedule a consultation. Together, we can embark on a journey to transform your home with enduring beauty and unparalleled durability. Elevate your home's curb appeal and protect it for years to come with Belk Builders, where quality meets craftsmanship.