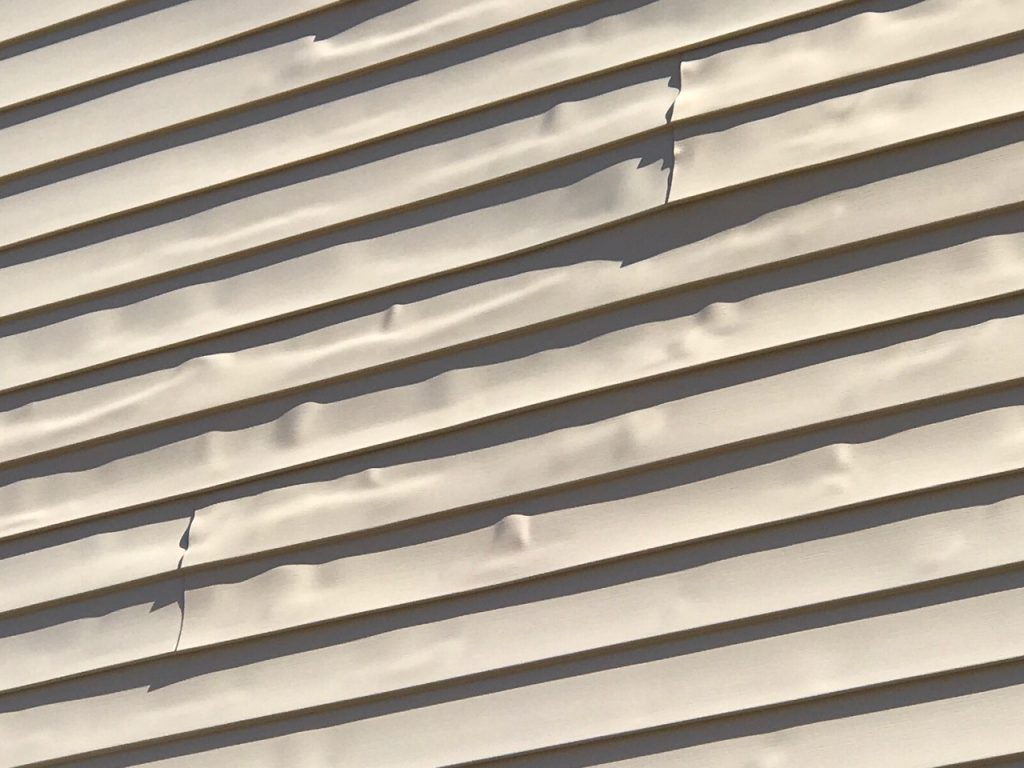 Did you know that your neighbor's windows could literally make your vinyl siding melt? At Belk Builders, we've seen this happen. Why does it happen? It's the result of inferior windows and siding. Low-E (emissivity) windows have been named as the culprit, as they reflect UV rays back toward the sun instead of into the home. This makes them energy-efficient, but not all performance glass is made the same. When UV rays hit typical vinyl siding, the siding, over time, melts creating a real problem for neighbors. With Hardie® Plank siding and quality window replacement for Charlotte homes, you can avoid the melt and the mess.
Why Low-E Windows Cause Melting
Low-E windows are a great investment, and this concern should not stop you from installing quality replacement windows for your Charlotte home. It becomes an issue for siding when shifts in the barometric pressure cause the windows to bow, making them concave. This makes the window become a looking glass. When too close, the window then projects this onto the neighbor's façade. This can be avoided with the right Low-E windows and siding upgrades for your Charlotte home.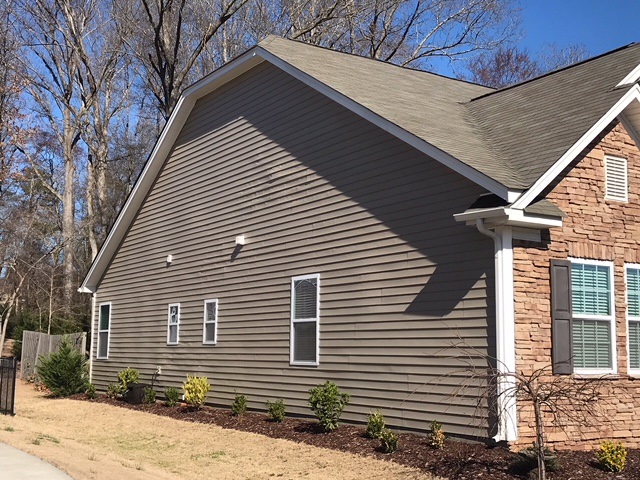 Charlotte Home Has Vinyl Melted Twice by Neighbor's Windows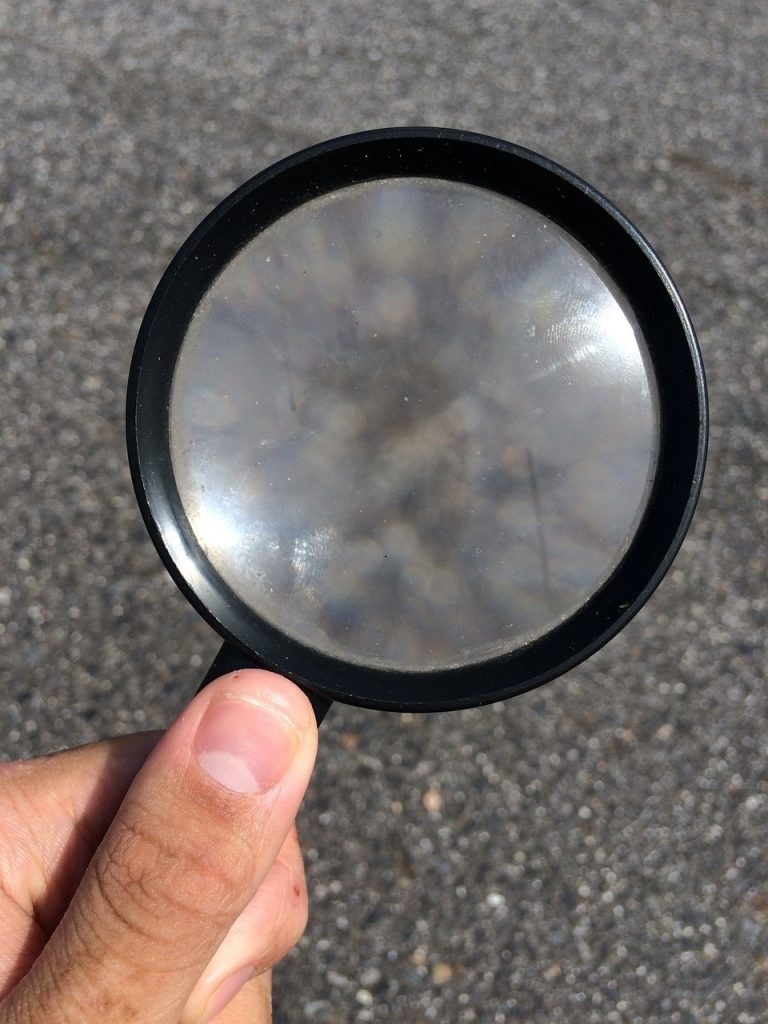 We recently completed a vinyl siding replacement for a Charlotte home with Hardie® Plank, after their siding was melted twice by their neighbor's low-quality windows. It's easy to spot low quality glass, as it has a heavy greenish or bronze cast. After the first melting incident, the homeowners replaced their siding with the same original material. Meanwhile, the homeowner with the windows attempted to thwart the problem with tinting. Simply, applying tinting isn't sufficient—it's best to start with quality windows that won't box. In addition to the twice-burned vinyl, the homeowner also had a patch of dead grass. The reflection from the windows is just like using a magnifying glass and the sun to start a fire. Discouraged, the homeowner turned to Belk Builders. We then installed Hardie® Plank on their Charlotte home, as it's a higher quality siding and is fireproof.
This occurrence of melting vinyl siding in Charlotte occurs more often than you might think. For one thing, many homes are very close together, at 20' or less. In an investigation by WSOC TV, they found that even on a day of 35 degrees, the temperature of the siding across from windows hit 181 degrees!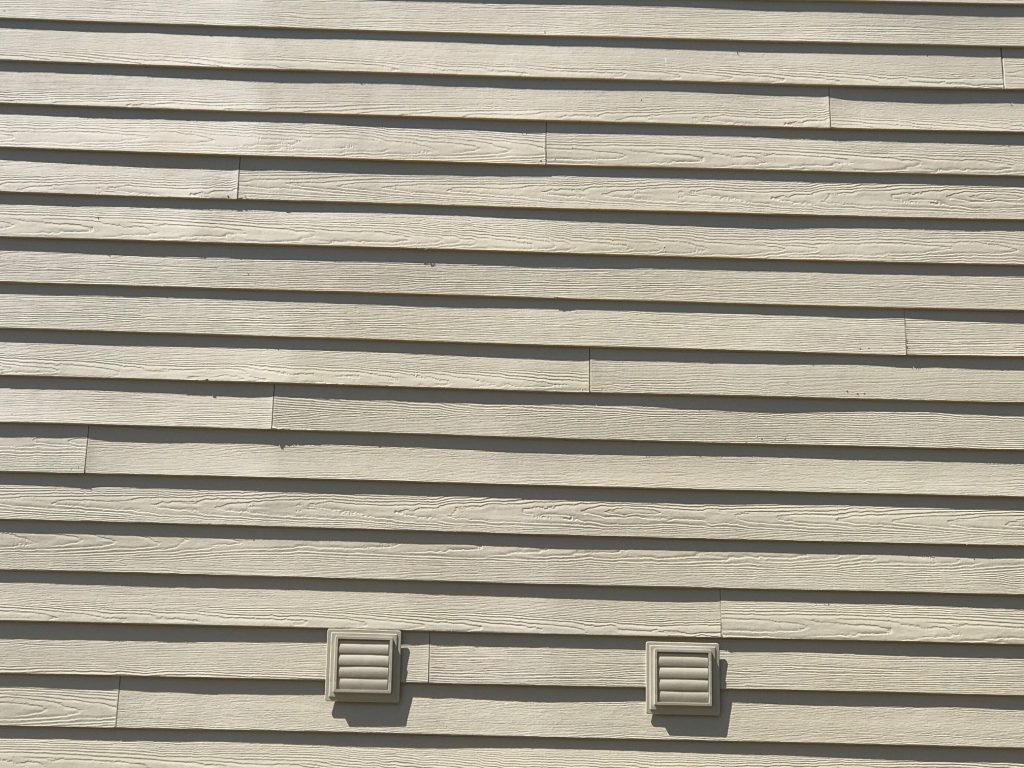 Why Hardie® Plank Siding is More Durable
Cheap vinyl siding buckles pretty easily in heat. Hardie® Plank siding offers a material that is engineered to deal with any climate. Made with premium cement, ground sand, and natural wood fibers, we recommend Hardie® Plank siding replacement siding for homes in Charlotte because of its durability. It also offers baked-on color that lasts and wont' fade.
Rely on the Experts at Belk Builders for Hardie® Plank Siding and Quality Replacement Windows
We've installed Hardie® Plank siding replacement on homes all over the Charlotte area, offering peace of mind that the siding looks beautiful and will last for many years to come. And, we can offer you a better window, too. No matter what the situation, our quality window replacement products, including Simonton windows, eliminate this concern. These windows offer performance glass but won't bow, protecting your neighbor's exterior and your interior, while remaining energy-efficient.
Unlike some other siding and window replacement contractors, our products are unsurpassed in quality and craftsmanship. If you are looking for the right company for your replacement siding and/or window needs contact Belk Builders, Charlotte's premier complete home exterior company at (704) 400-4710 or info@belkcustombuilders.com to schedule a free evaluation today!
Siding, Window Replacement, Roofing & More!