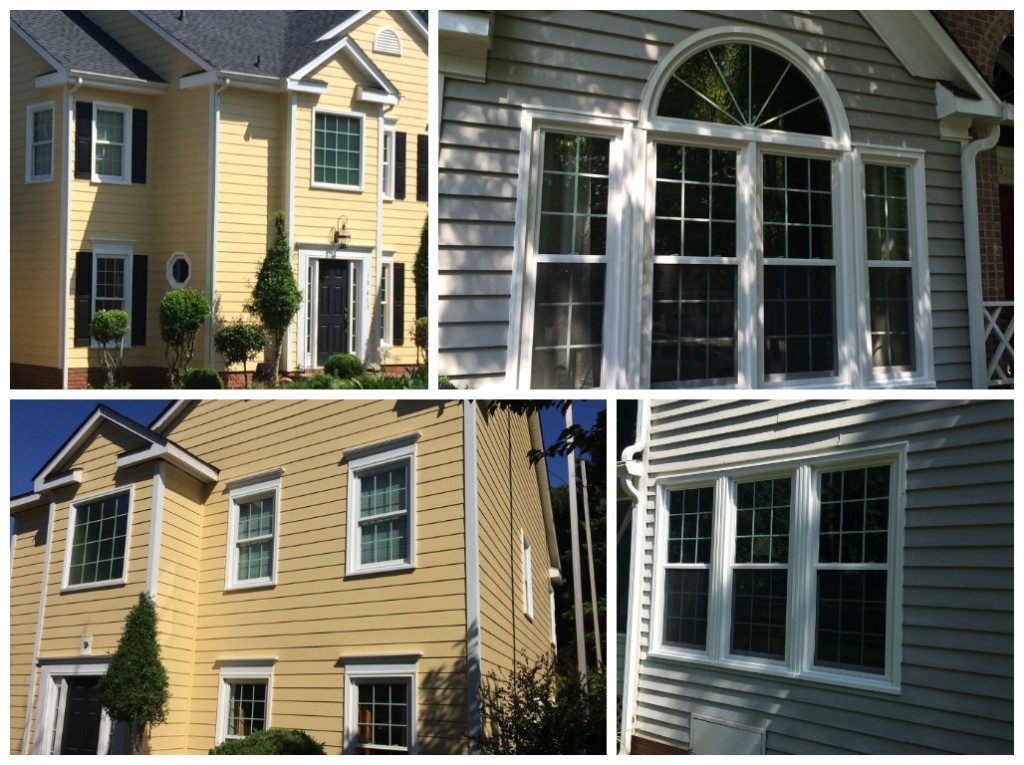 Huntersville has been one of the fastest growing communities in North Carolina over the past decade. It's close proximity to Lake Norman and the relatively short commute into Charlotte make it a very attractive place in which to own a home, but it is its ability to remain true to its historic roots even as it experiences intense growth and progress which makes it a wonderful place to call home. When it comes to maintenance for your upscale Huntersville home, Belk Builders believes in this combination of preservation and progress much the same way. We are one of Mecklenburg County's leading complete home exterior companies and the right choice for exterior renovation projects for homes of all ages and types throughout Charlotte and its surrounding areas.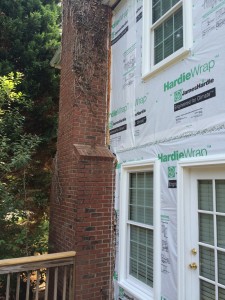 Recently, in the Cedarfield subdivision of the Huntersville community, we have worked with three different homeowners to increase the energy efficiency while reviving the facades of their timelessly styled and lovely homes. This development was established in the 80's, which means a large portion of these homes are at the age where the time has arrived for homeowners to start thinking about window and/or siding replacement that also maintains their home's individual look.
Belk Builders has over 30 years of experience in upscale, quality roofing, window and siding replacement and is an accredited builder that's dedicated to quality workmanship and quick and efficient service. Our products and workmanship are far above most of the quality seen in "builder grade" siding and windows — this means replacing through us will ensure your home's new siding and windows look better, longer and will save you a tremendous amount in power costs and energy efficiency…all while preserving the style and look of your already lovely Cedarfield home!!
The first project was a window replacement where the homeowner's wanted to upgrade to Simonton windows, with a special need for a LOW E Energy Star rated transom (curved) window. As the Charlotte area's premier upscale window replacement specialists, we receive many calls for specialty windows and Simonton windows are consistently our most requested and installed product line. Not only do they have nearly 70 years of experience in building windows, but they are appealing to homeowners with a multitude of tastes and needs and offer a wide variety of windows in different shapes and sizes that are durable and easy to use.
The second Cedarfield project consisted of siding and window replacement. All of their windows were replaced with new Simonton windows, but the home's original exterior consisted of Masonite siding and needed to be replaced as well. This type of siding is made from wood fibers held together with glue or resin and often runs into problems like abnormal bulges or blistering, when the layers of compressed wood particles separate from within or general deterioration. As the Queen City's qualified installation company for a full array of James Hardie® products, these homeowner's contacted Belk Builders to replace their siding with Hardie® Plank – which offers maximum durability, resistance to prolonged exposure to moisture contact, a long-lasting low-maintenance finish and a 15-year limited warranty to protect against peeling, cracking and chipping. We primed and painted it in the color choice of the homeowner for a stunning finish.
Our third project in this beautiful Huntersville community is underway and encompasses a ranch brick home with siding. These homeowners also requested Hardie® Plank siding to rejuvenate their home. It is the most popular brand of siding in America and found on over 5.5 million homes. Feeling pride in the look of your home and confidence in the materials in which it is shielded from the elements is the end result Belk Builders strives to provide each of our clients. From the first year to years later, the beauty of Hardie® Plank siding is unrivaled. Because it's created to stand up to the demands of virtually every climate, Hardie® siding will stay beautiful longer, reducing time and money spent on maintenance by these happy homeowners. Stay tuned for the final completed images of this amazing exterior transformation!
Just like these 3 happy and satisfied Cedarfield homeowners, choosing Belk Builders for your siding and window replacement projects will guarantee you a fully licensed and insured company that employs a carefully selected, expertly trained team specialized in each specific field of remodeling. This gives you the added peace of mind in knowing your job will be completed right the first time by a local, Charlotte family owned business. Kent and our entire Belk Builders team are always responsive to any questions and concerns you may have during any phase of your remodeling project.
We are here to help you revive your home's exterior to make it like it did when it was new, but better and proudly offer quality financing through Synchrony Financial. For homes of all ages in the Charlotte area Belk Builders is your premier choice for your exterior home project, not matter how small or large. Contact us at (704) 400-4710 or visit our website today to learn more, or schedule a free estimate, you'll be glad you did!
Siding, Window Replacement, Roofing & More!