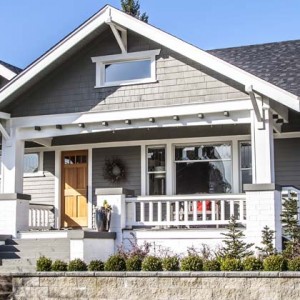 Let's face it, when it comes time to pursue any type of home improvement or remodeling endeavor on your home it is often hard to judge whether the company you are dealing with is reputable. No two contractors are alike and with that in mind, many times what seems like the right path ends up costing you money and heartache. Belk Builders has over 30 years of experience in upscale, quality roofing, window and siding replacement. This includes being the Charlotte area's premiere choice for Hardie® Plank replacement siding. Over the years, we have seen our fair share of fly-by-night companies come and go. Our goal is to provide homeowners with a quality job they can be proud of for years to come at a fair price–it's that simple.
I made a great decision in going with Belk Builders. I shopped around and received four estimates. After considering value, quality and price, I feel confident of my decisions. — R. Ernsberger
The Queen City is not only the home of Belk Builders; it is also the place we call home. We consider all of our clients our neighbors, and treat them as such. Our customer service approach involves making each and every customer feel as if they are our one and only customer, from the beginning of their project until the job is completed, and for whatever needs or concerns you may have following completion of your project.
I was surprised the owner stopped by every day to check on how our job was progressing. He would then knock on my door and ask me if I had any questions. I was impressed.  — T. Santoro
When you consider Belk Builders for your window, siding replacement or roofing project, rest assured you are dealing with a reputable company that stands behind the integrity of our products and workmanship. Here are a few of the elements we have set in place that prove our dedication, professionalism and reputation is a cut above the rest:
Belk Builders is fully licensed at both the state and local level. We are also bonded and fully insured. This means not only having workman's compensation insurance, which is required by the license board, but also having liability insurance which is not required. Workman's compensation only covers the workers that are there, working on your project.  If one of them gets hurt while on your job, the workman's comp. covers that.  So they can get the health care they need after being injured. Liability insurance is for occurrences which the contractor or homeowner can be held liable for…perhaps a water leak, or an accident that causes harm or damage.  Anything in that particular case would be covered by liability insurance. This protects the homeowner against damages or accidents that could occur while our installers are working on your project. It serves as an additional level of protection to give the homeowner peace of mind. Belk Builders has full insurance of both liability and workman's compensation; this means you can feel comfortable when we are doing your project.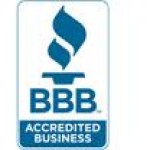 In addition to being fully licensed and insured, Belk Builders is also heavily accredited by many entities which proves our commitment to excellence. Belk Builders is a respected member of Angie's List, we are also an accredited member of the BBB of the Southern Piedmont and are members of the Greater Charlotte Chapter of NARI (National Association of the Remodeling Industry.)
We are also proud to offer quality financing through GE Capital. Not only is financing another way we are extending options and convenience onto our valued customers, it also proves our stability. Keep in mind, having the capability to offer financing says a great deal about the financial stability of the company you are considering for your project. Financing companies only accept candidates if they are financially sound: this means the company and owners themselves must have exemplary credit in order to qualify. The same goes for companies that are able to accept credit cards. The process to be able to do so requires the company and owner have good credit and proof of being financially sound. Less-than-reputable contractors and fly-by-nighters are not able to extend these services because of the lack of background and stability that is required to offer these services. Anytime a contractor asks a homeowner to conduct a "cash only" project, or requests 50% of the cost of the completed project up front, a red flag of caution should scream buyer beware!
If you are considering window or siding replacement or roofing for your home, and are looking for a reputable company that believes in a job well done, start to finish,  contact us at (704) 400-4710 or visit our website today to learn more.