A home's exterior has several main components, and each of those can fail after time. Luckily, with the right siding and window replacement partner, you can refresh your home's exterior so that it looks great and functions well. We recently completed a siding and window replacement project for a home in Charlotte's University area and wanted to share the amazing results. Check out the photos throughout the post to see the transformation.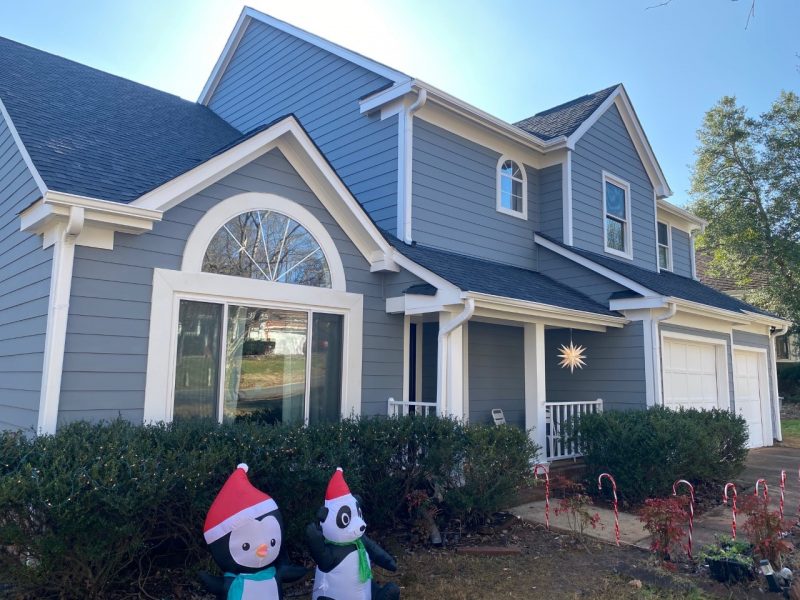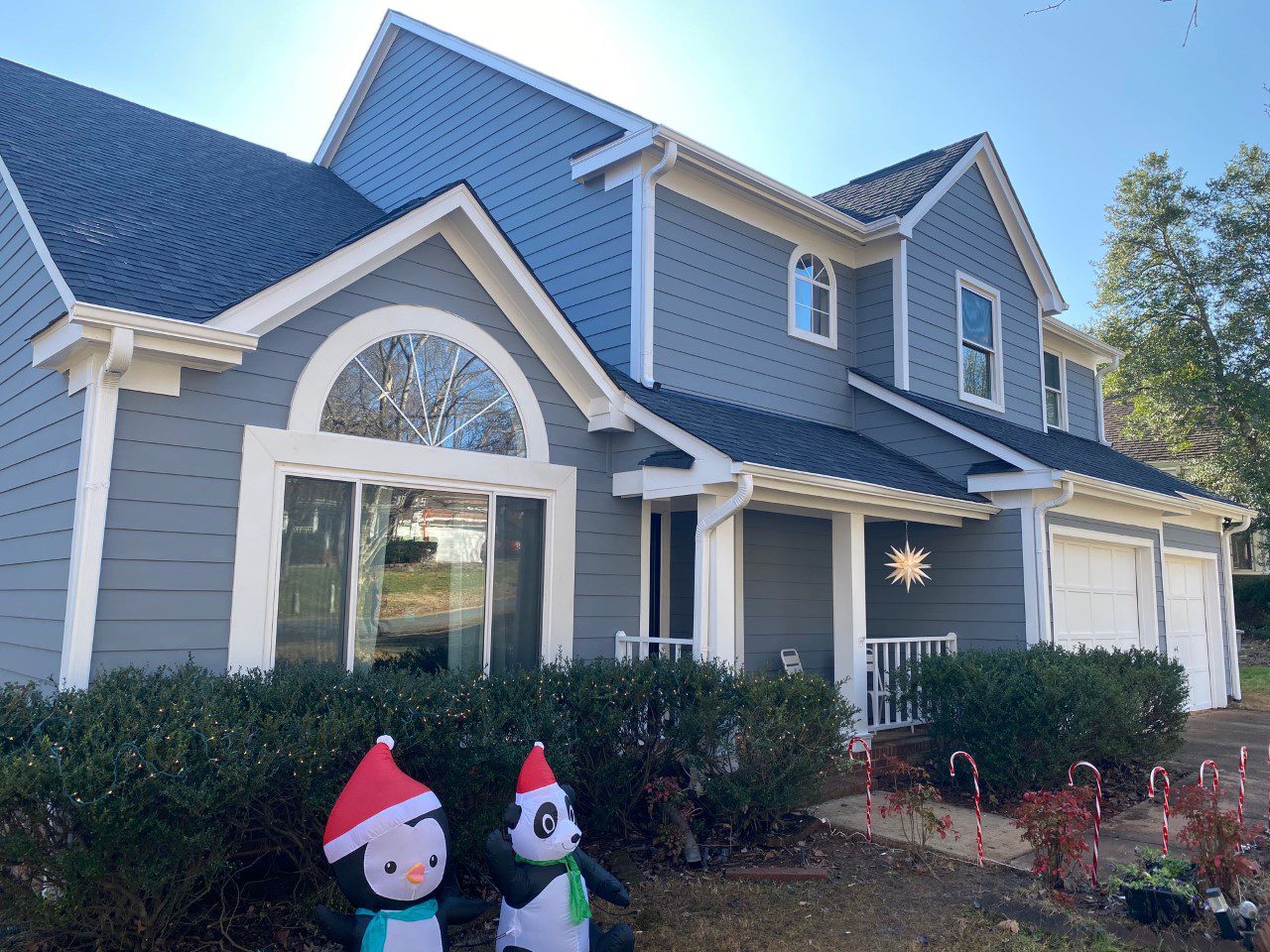 Hardie® Plank Siding: Built Strong and Beautiful
The home initially had hardboard siding, made from wood fibers. Such siding requires constant maintenance and is prone to moisture damage. We completely removed all the old siding and made any necessary repairs.
We then installed Hardie® Plank lap siding, primed with a smooth finish and no bead. We then painted it a medium gray tone. The new siding is attractive, elevating the home's curb appeal.
While Hardie® Plank siding is beautiful, it's also the most robust siding available. Because it's made from fiber cement, it never rots, warps, or rusts. It's also impervious to moisture, humidity, insects, and fire. As a Hardie® Plank installer, we highly recommend it as the most premium siding on the market.
Premium Vinyl Windows Boost Appearance and Energy Efficiency
Our team also installed energy-efficient premium vinyl Simonton windows across the back of the home. Our client previously used another window company to put up windows on the front and sides of the house.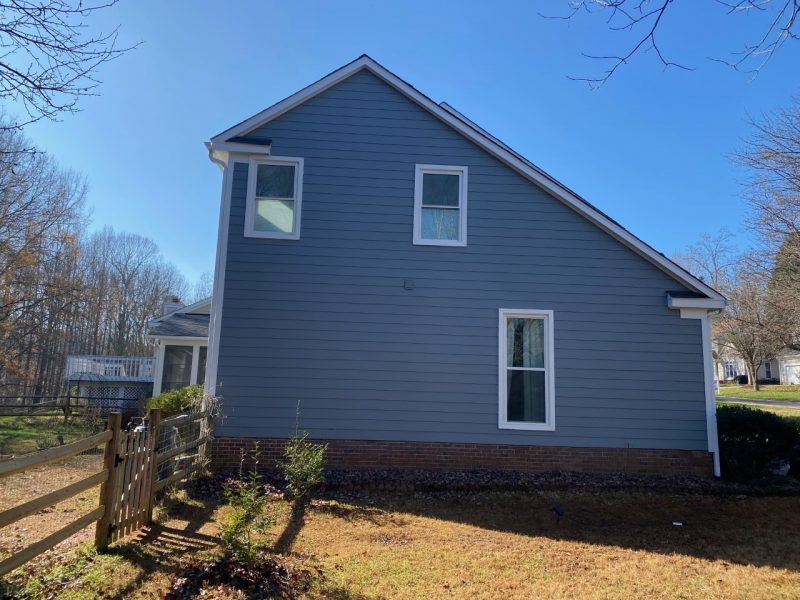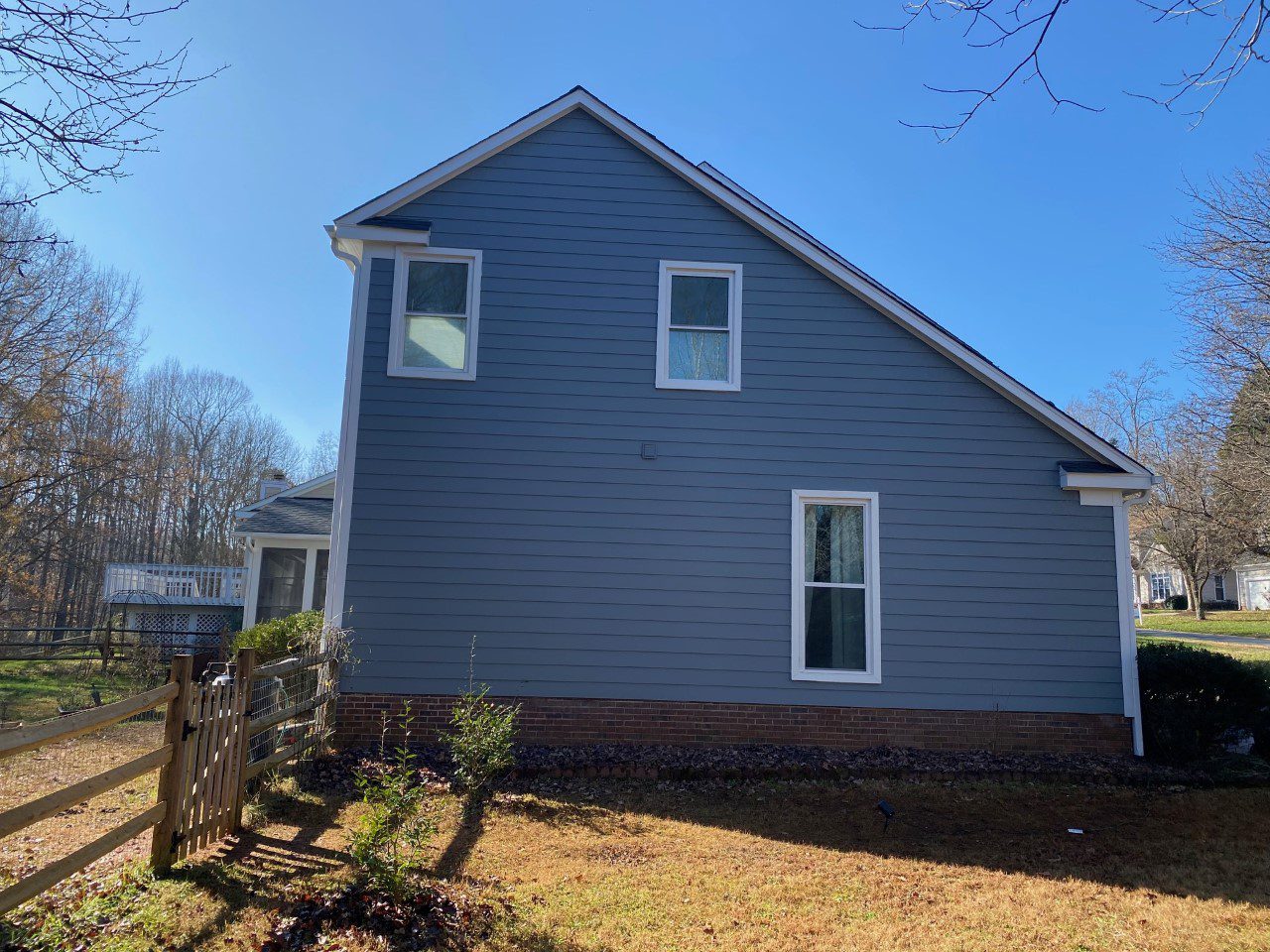 We learned that the installation was incorrect, as adequate insulation wasn't present. We removed the framing from the windows and insulated it properly. The homeowner told us they could immediately tell the difference!
This story is a good reminder of ensuring that the company you hire to do the job has the experience and expertise to do it correctly. If we had not corrected the original installation, the windows would have failed much sooner and impacted energy bills.
The Finishing Touches
To complete the property's exterior makeover, we pressure washed the wood trim, soffit, and facias. Pressure washing is an excellent way to remove dirt and grime; however, it's critical to use the right amount of pressure. After cleaning away the debris, we painted them in a fresh white, a great contrast to the siding's stunning gray.
Is an Exterior Remodel on Your 2021 Resolutions List?
If you're looking to elevate the look of your home or if you're siding or windows are no longer functional, then 2021 is your year to renovate your property. We provide professional installation services and will always do it right the first time. Get in touch today to discuss your project!