Refreshing a home's exterior is always an exciting time for the homeowners and our team. We love making their vision come to life. We recently worked on an exterior remodel for a brick home in Matthews. Find out how the house went from tired and outdated to modern and stunning.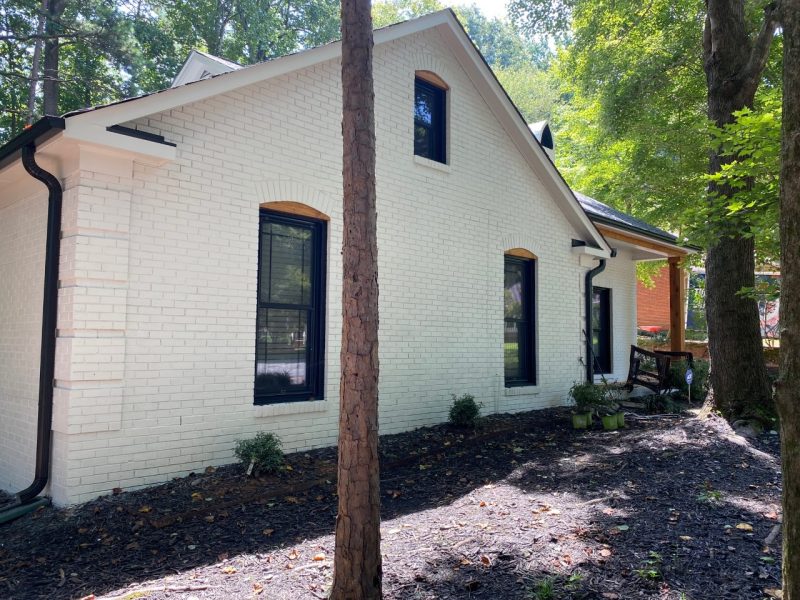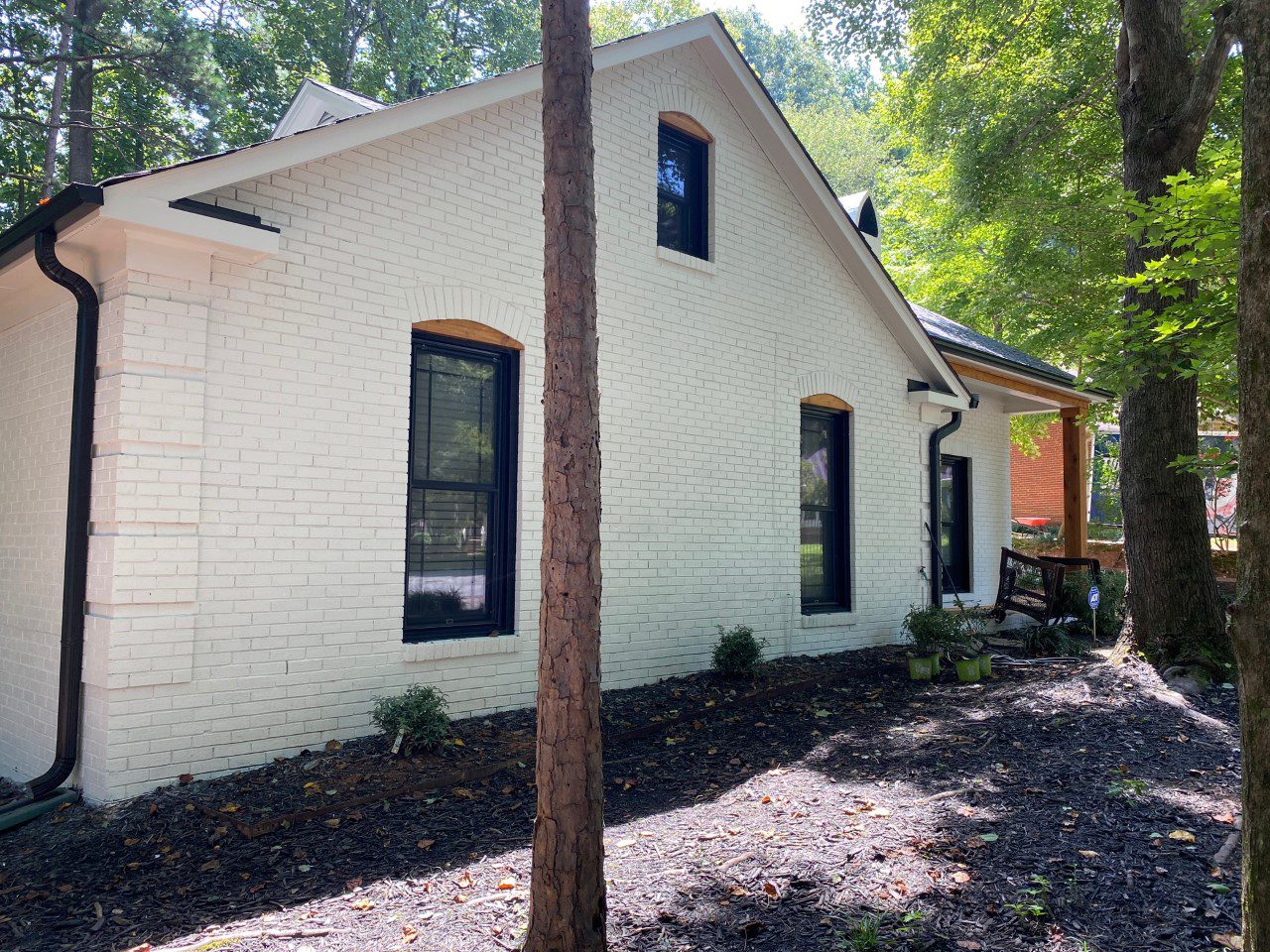 Painting the Brick
Brick homes are beautiful and traditional. While brick is certainly a hardy material, it can weather and start to show its age over time. One issue that brick homes have is inconsistency in color. That's because certain areas may have more exposure to the elements.
As home exterior remodeling specialists, Belk Builders is seeing this trend more and more. It's a relatively inexpensive way to renew your home's exterior completely. It provides uniformity and immediately boosts the home's curb appeal. This new coat of paint also stands as a barrier to the elements and makes the exterior much easier to clean.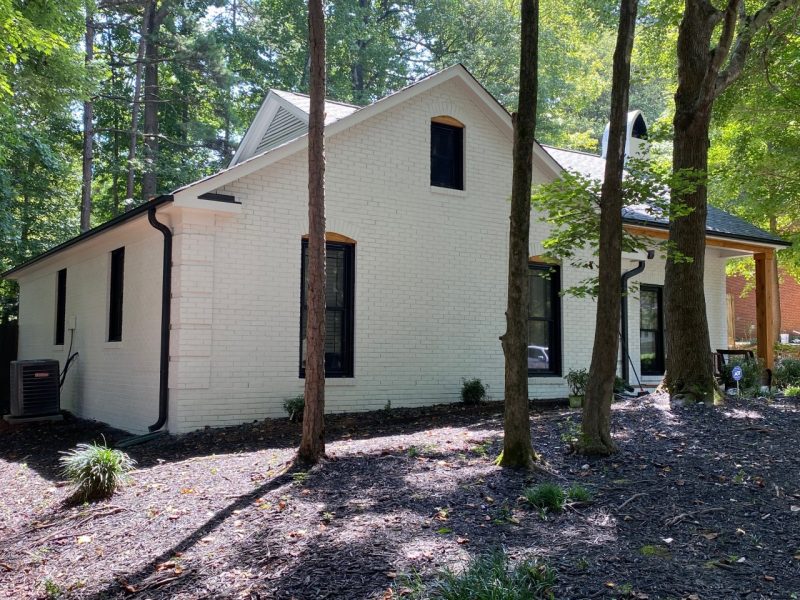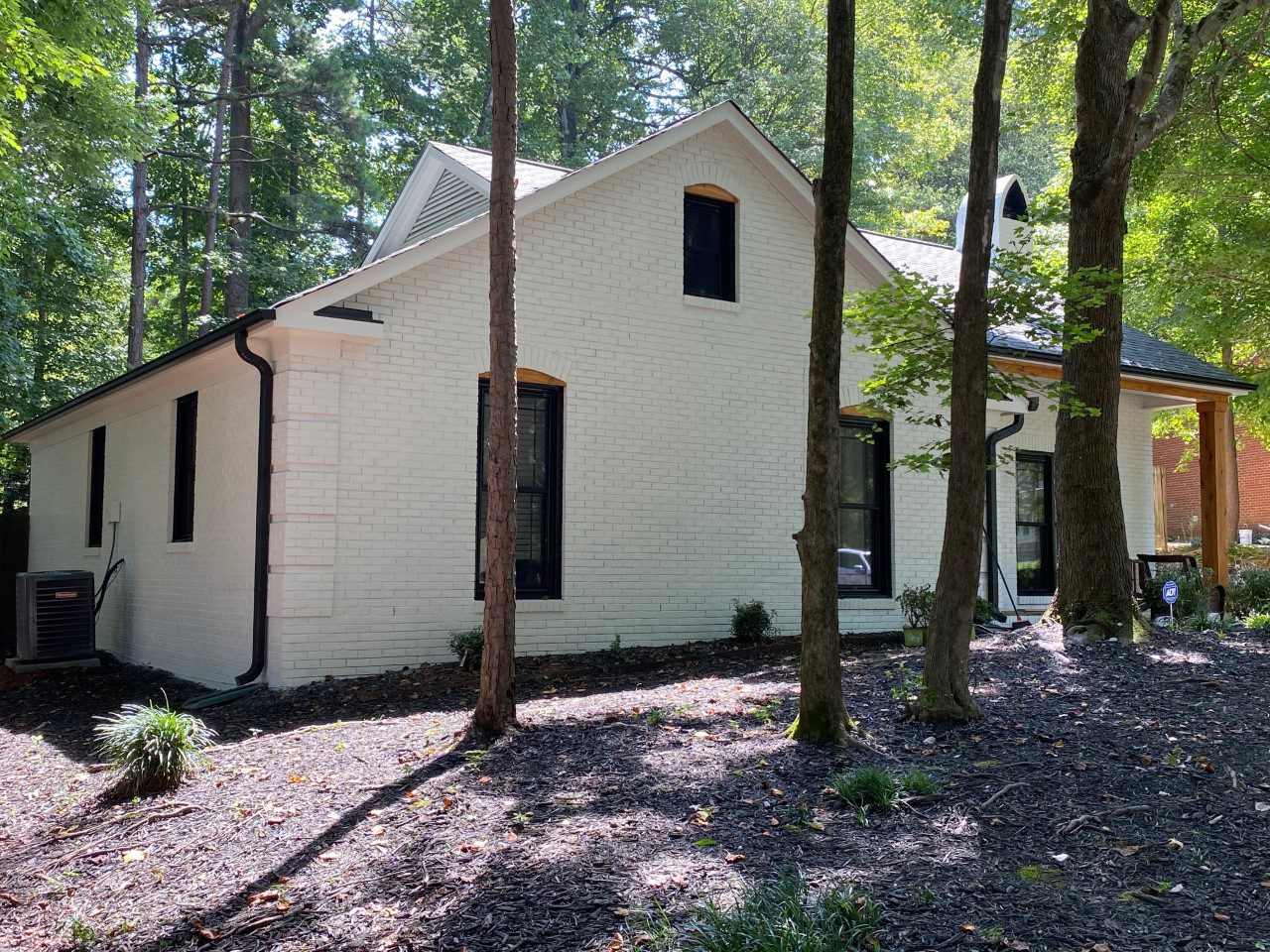 The homeowners choose a creamy white. As you can see in the before and after photos, it almost looks like a different house. The change is so striking and pops among the greenery and trees near the home.
New Siding for the Back of the Home
In addition to painting the brick, our siding installation experts put up new Hardie® Plank siding on the rear of the home. We are champions of Hardie® Plank siding, installing in on hundreds of Charlotte area homes.
This fiber cement siding is not your typical material. It's a high-quality product that never needs touch-ups and is virtually maintenance-free. This siding is also resistant to moisture, mold, and insect damage. It won't warp, rot, or rust. It provides the classic look of real wood without the hassle. It's an excellent choice for homeowners!
Finishing Touches: Posts and Trim Updates
To complete the home's dramatic makeover, we added some cedar accents. We removed the existing post at the front of the home. They were original to the house and beginning to fail. We installed a new cedar post and support to frame out the new front porch.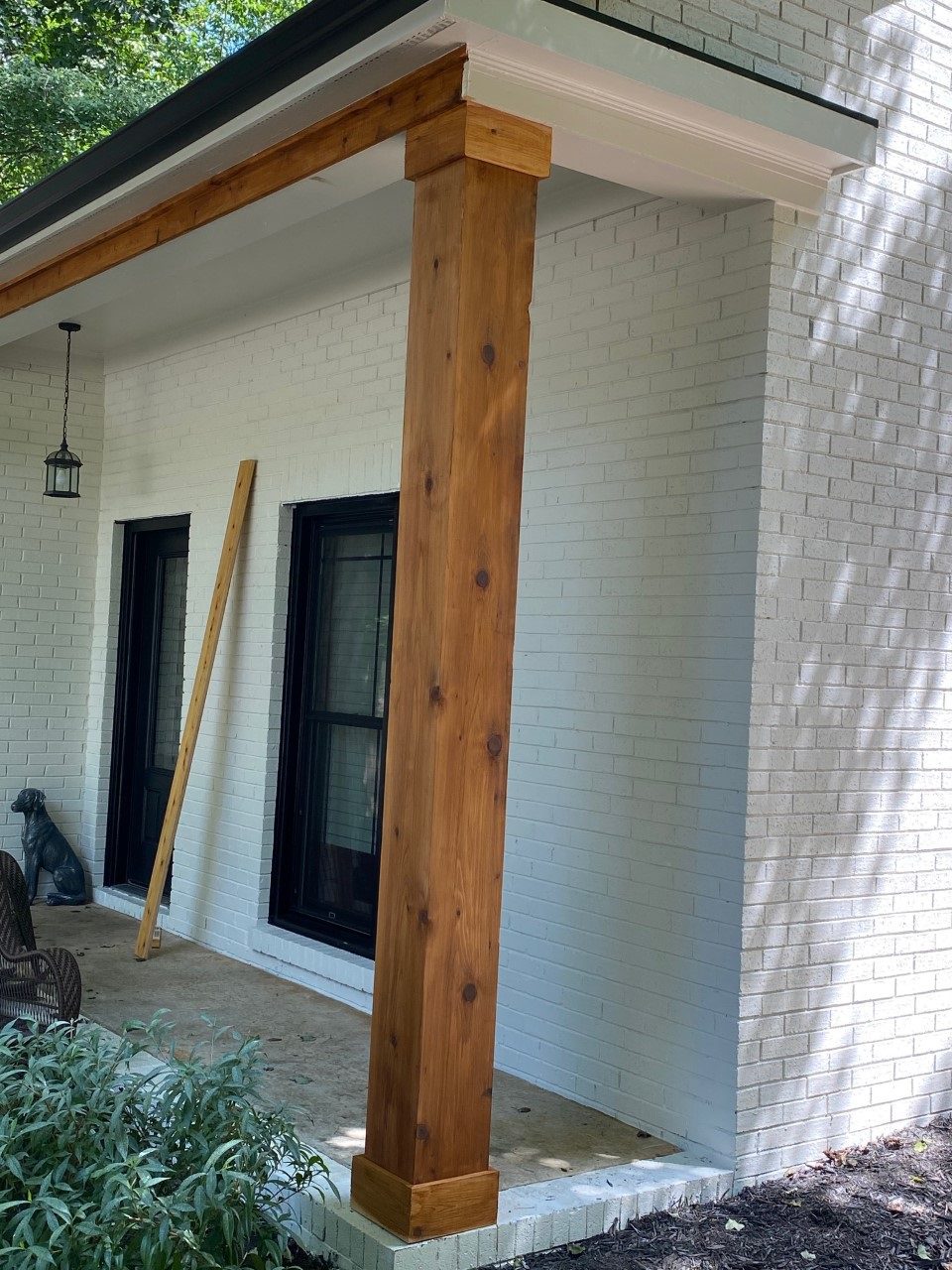 We also added some cedar trim on the home, including on the windows, to tie all the new look together. The final product is an updated home that the homeowners love.
Reimagine Your Home's Exterior
Belk Builders is the Matthews and Charlotte area, exterior home specialist. While you may look at your home's exterior and see all the areas in need of repair, we see opportunity—an opportunity to turn your ideas into reality. You dream it; we'll make it happen!
Get in touch today to discuss your home exterior remodel.