The allure of a lakehouse is its proximity to water. However, this can also be a challenge for exteriors. Belk Builders recently completed a project at Badin Lake, NC, upgrading its siding and sliding glass doors. Take a tour of its new look and durability.
Hardie® Plank Siding Delivers Beauty and Resilience
The home originally had wood siding. While wood is a popular staple of home construction, it has its cons. It's especially susceptible to damage due to moisture. The home sits right on the lake, so it had been declining for some time. Our team completely removed the old siding and made any necessary repairs.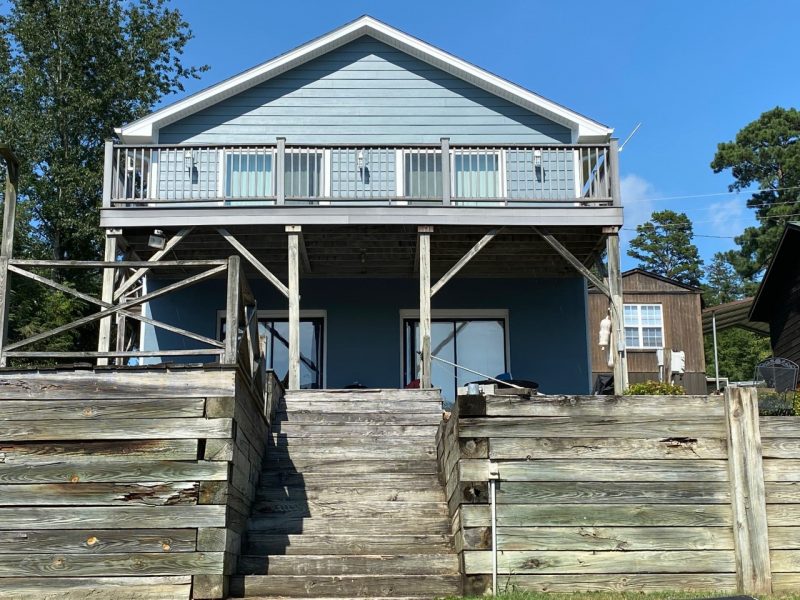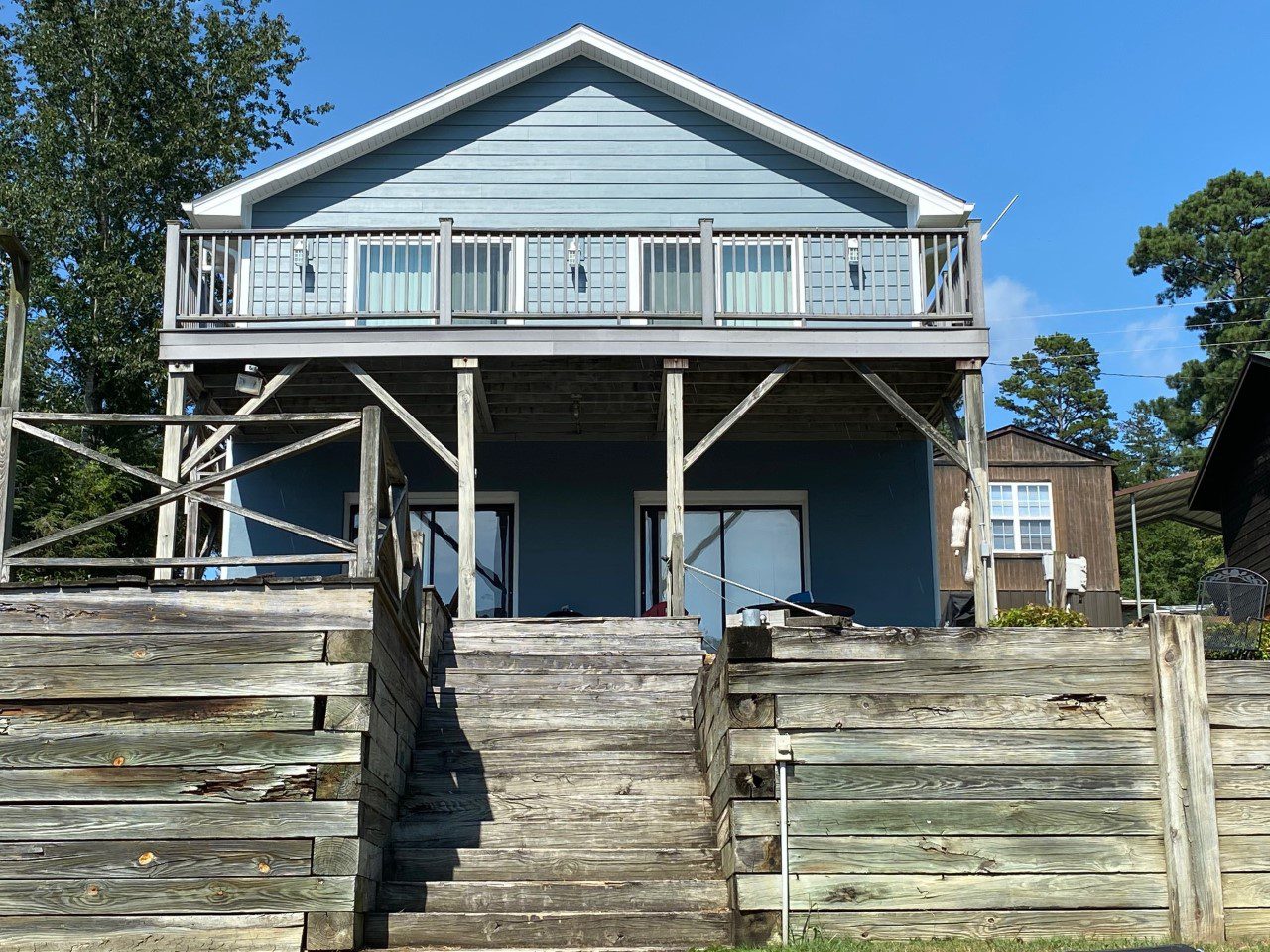 The homeowners had two goals. First, there was the aesthetic appeal. Second, they wanted a low-maintenance, sustainable material. Hardie® Plank helped them achieve both. The siding is stunning and has the look of real wood, without the issues. Its ColorPlus® Technology keeps colors bright and vivid, with no fading.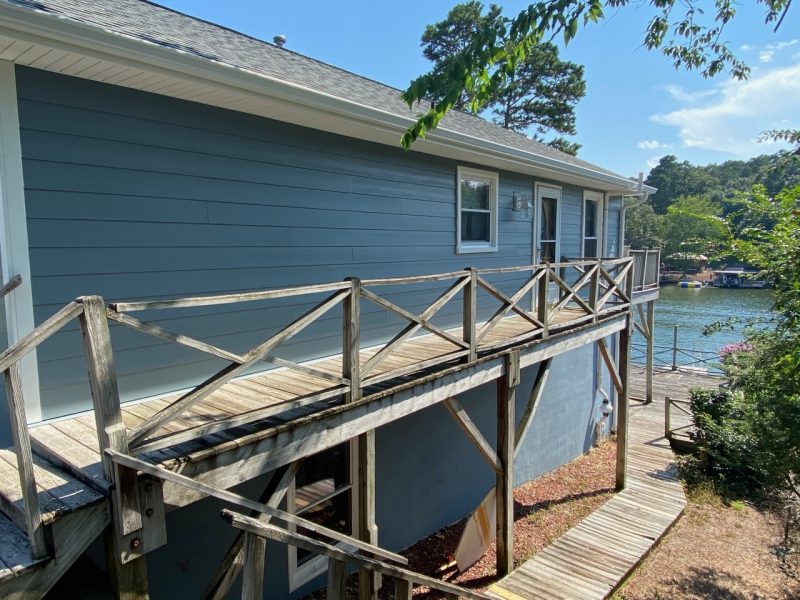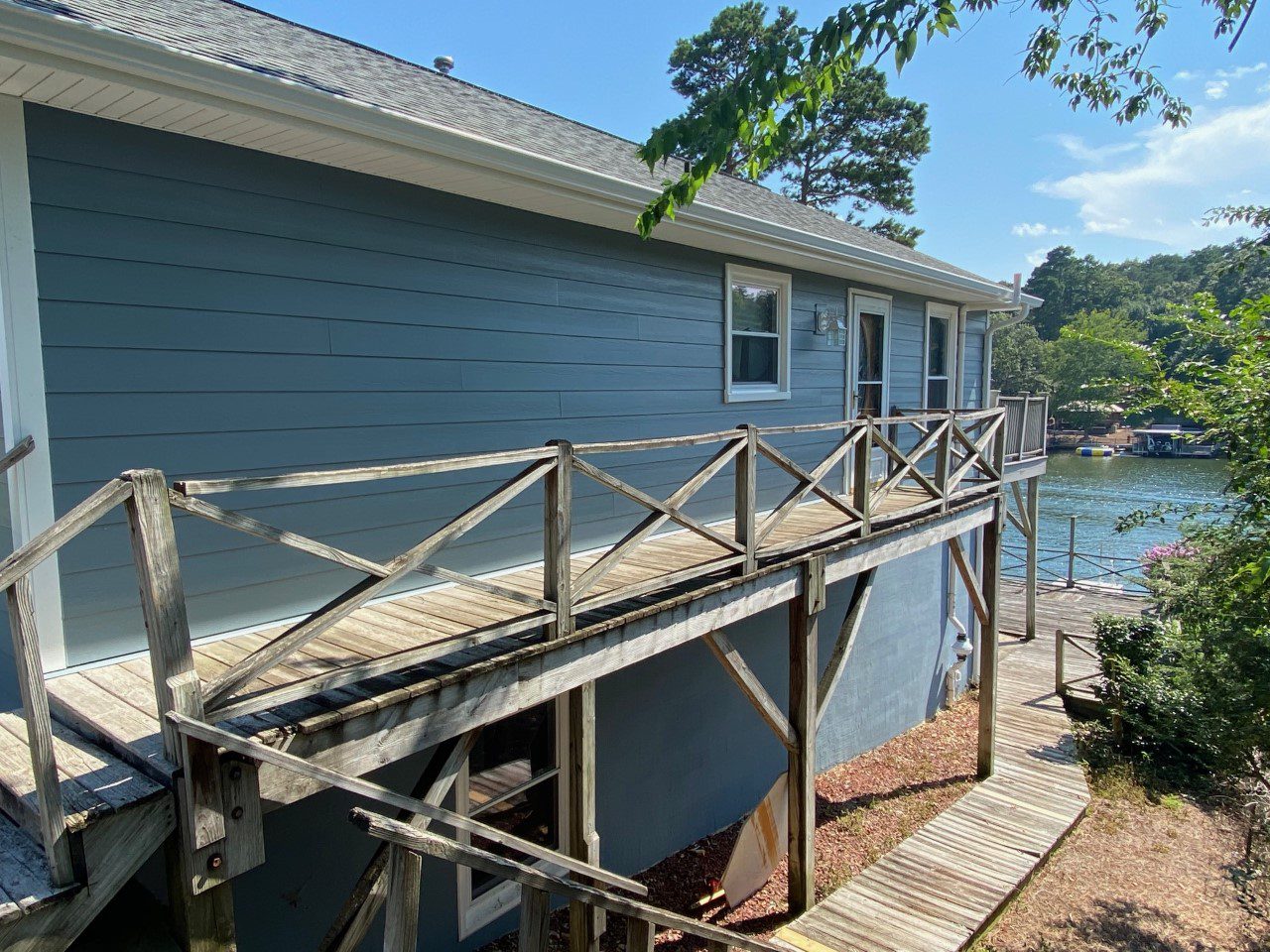 Since the siding is fiber cement, it's one of the toughest materials on the market. It's resistant to moisture, mold, humidity, insect damage, and fire. It will never warp, rot, or rust. The changes in temperature don't affect it either—it won't contract or expand. As an experienced Hardie® Plank installer, we recommend it to many customers. We have nothing but confidence in its quality and reliability.
Door Replacement and Trim Work
Along with the beautiful new siding, we also replaced two sliding glass doors. Long-lasting and efficient vinyl sliding glass doors offer numerous benefits. They provide a nice flow between interior and exterior living areas. The sun's rays dance through the glass, but harmful UV rays stay outside. With any sliding glass door, you want to consider their energy-efficiency. Doors should be appealing while also ensuring they help with energy savings.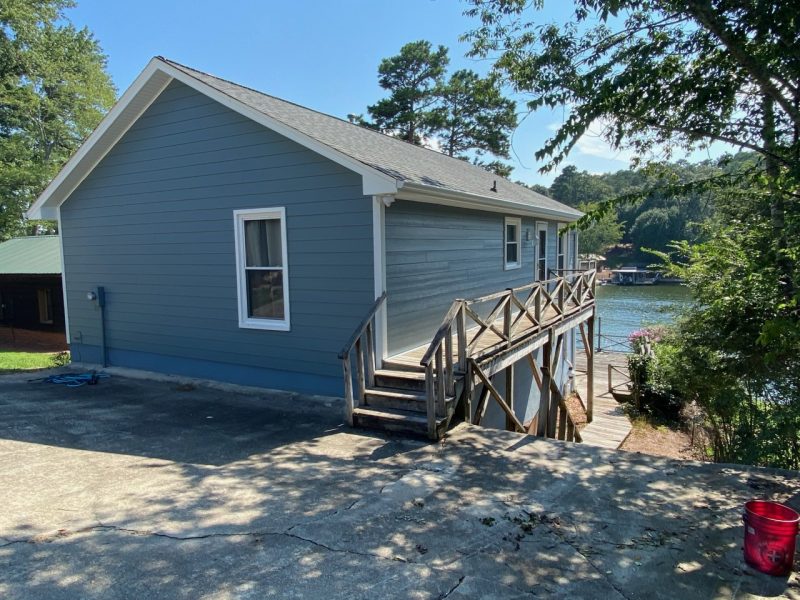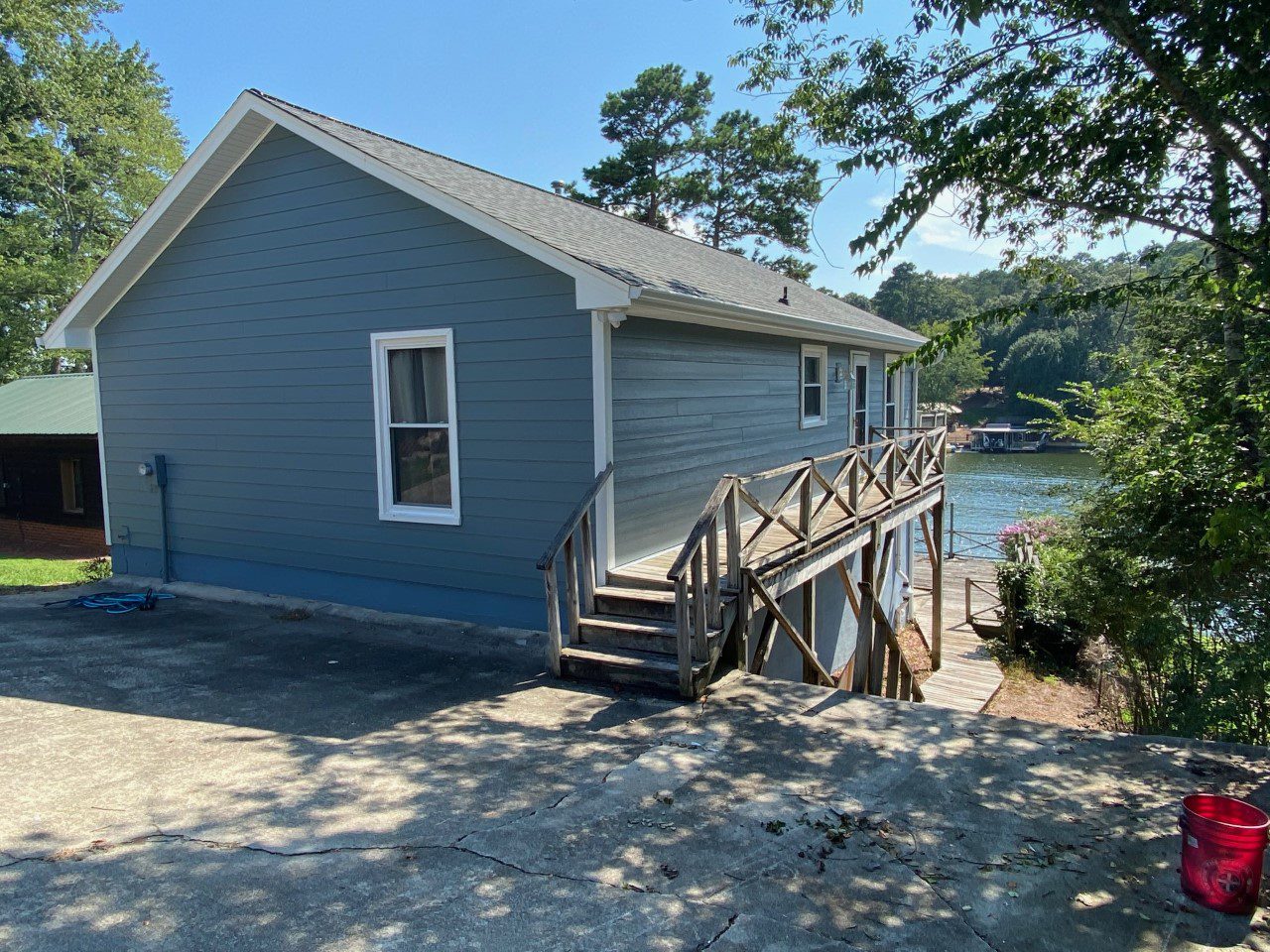 To complete the lakehouse's new look, we installed a vinyl soffit and new gutters. A soffit has both a visual and functional purpose. It protects the rafters from the elements, especially water, so it's critical that they stay in good condition.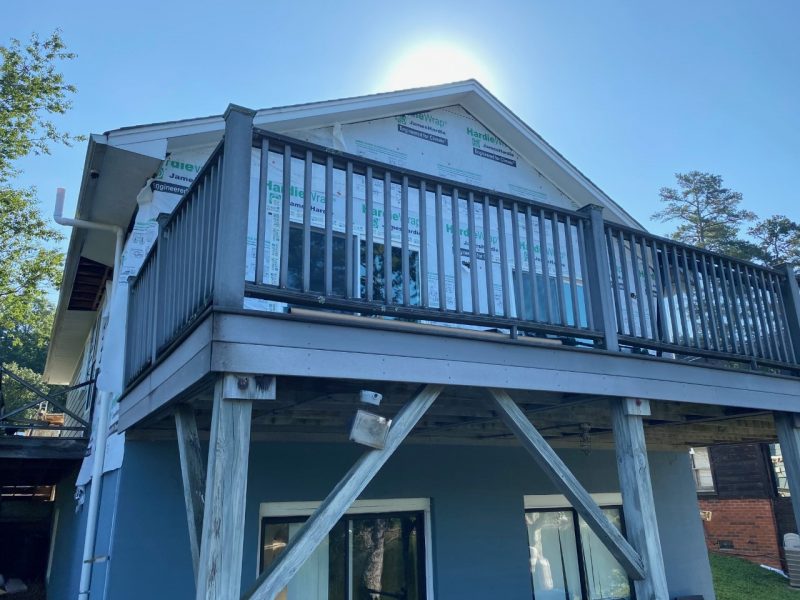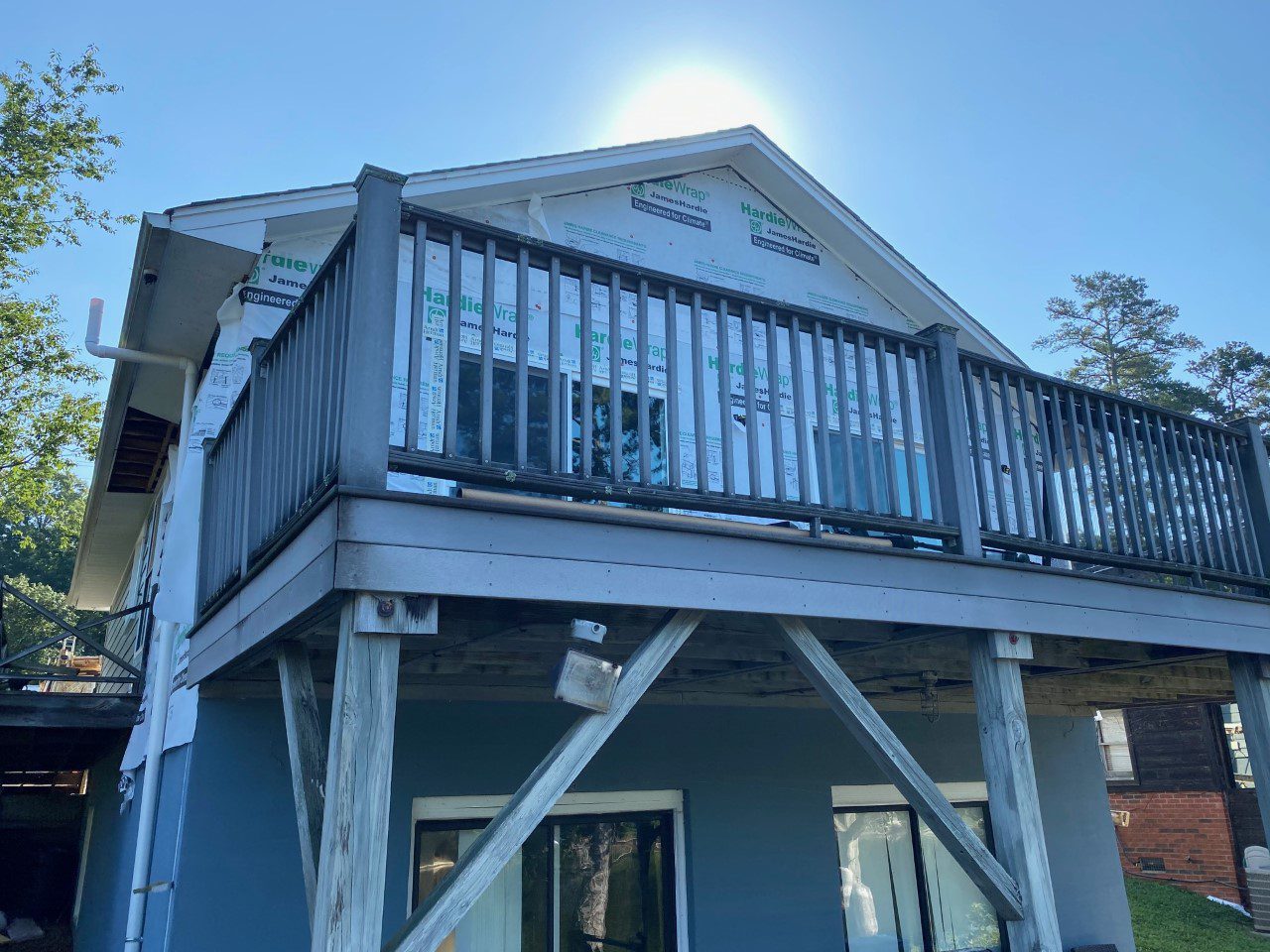 The new gutters will also help collect and manage rainfall so as not to cause stress to the roof. They have an important job to do, but it's also nice when they look attractive, too.
Refresh and Protect Your Home's Exterior
Your home's exterior is a protective shield to everything inside. Keeping it in good shape means it's protected. If you're looking to refresh yours, then trust our experts. We've been improving homes in the greater Charlotte area for years, and we'd love to help you with your project. Contact us today to learn more.